Sarah & Greg  5.3.14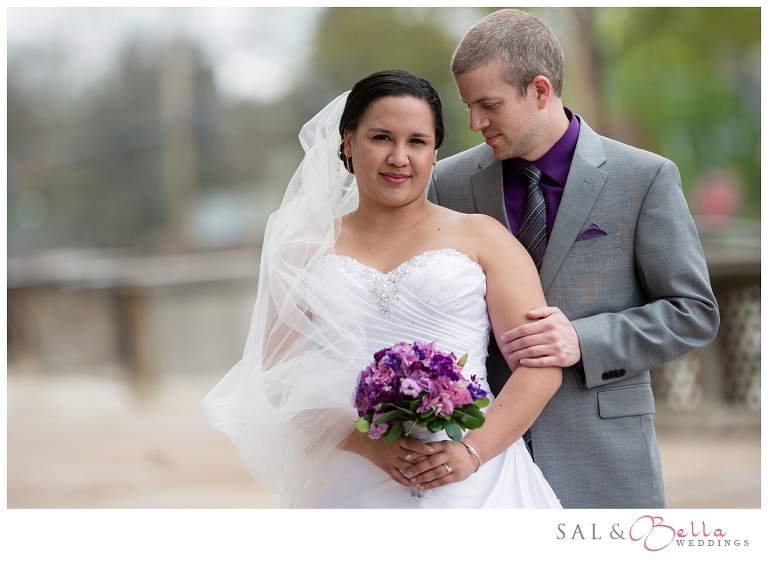 Sarah & Greg were married at the Scottish Rite Cathedral in New Castle. It was a beautiful space.
I loved the purple color palette they chose.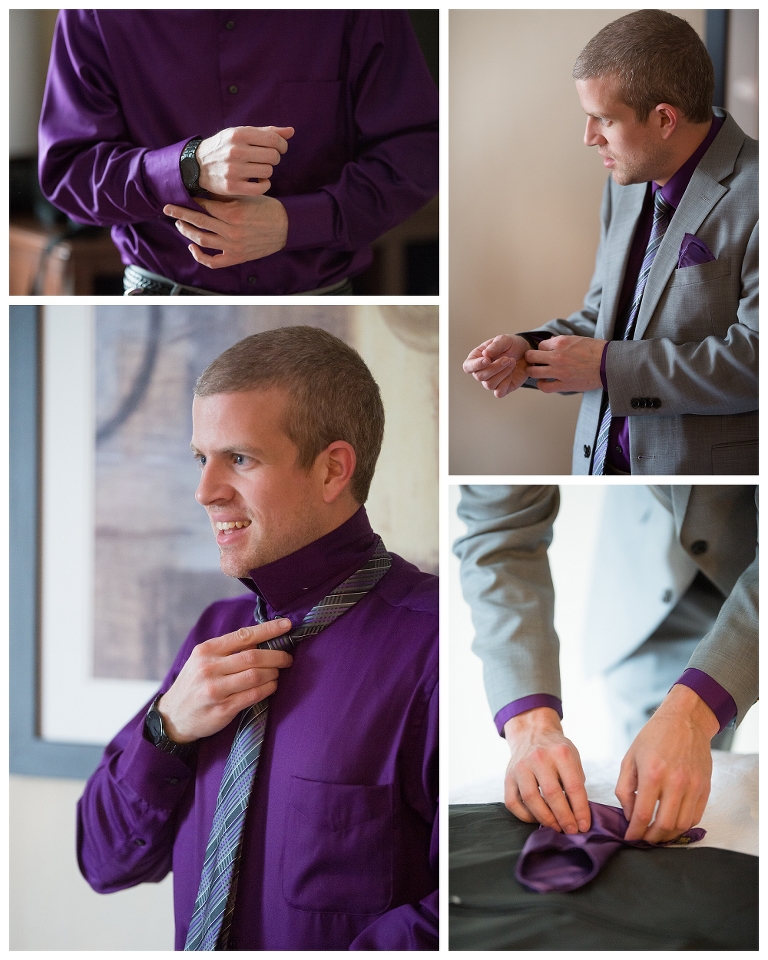 Sarah's dress was beautiful.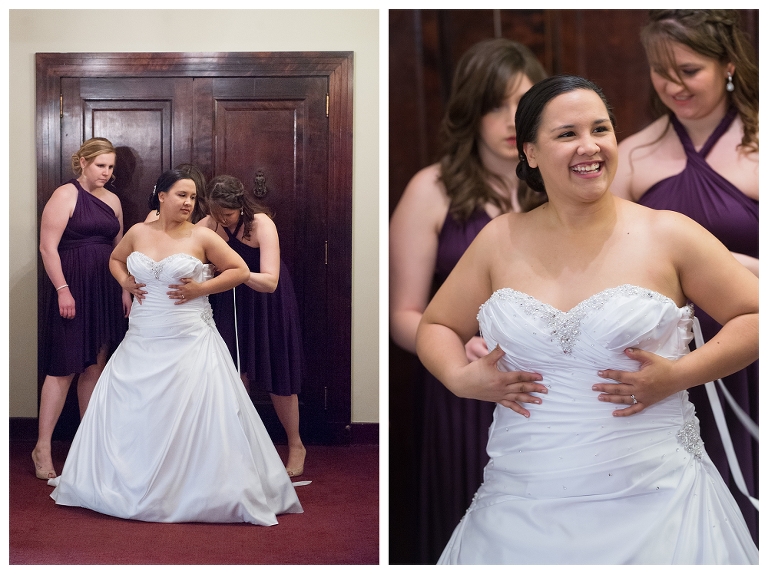 I loved their first look! I love Greg's expression as he waits for his bride!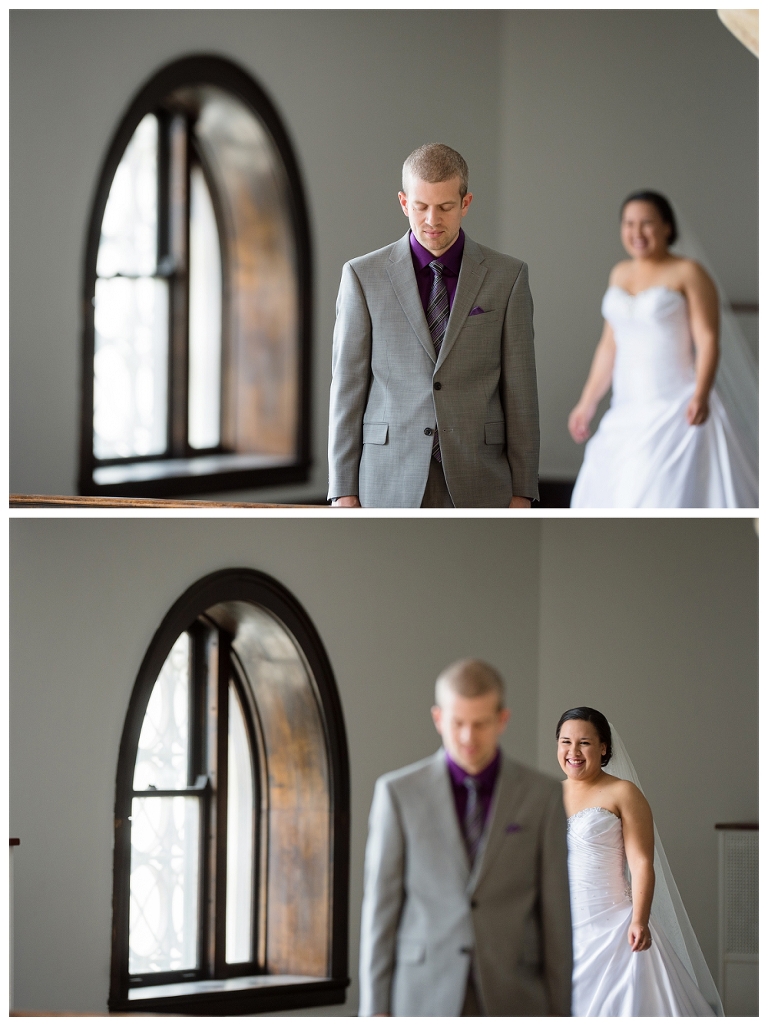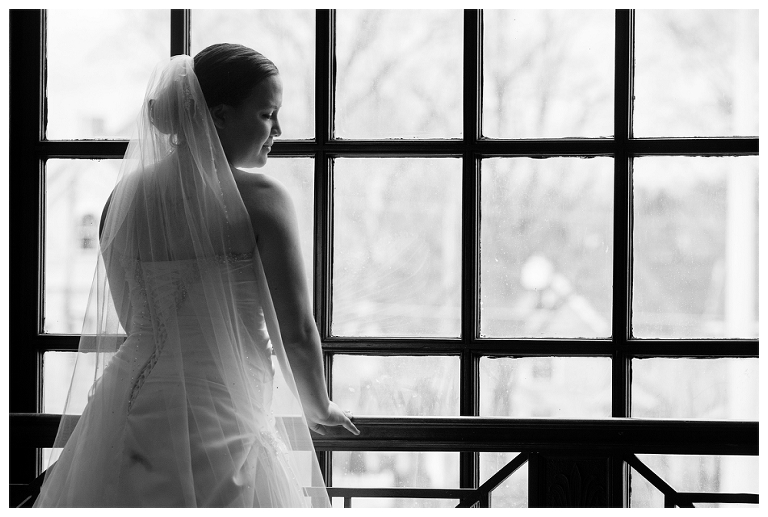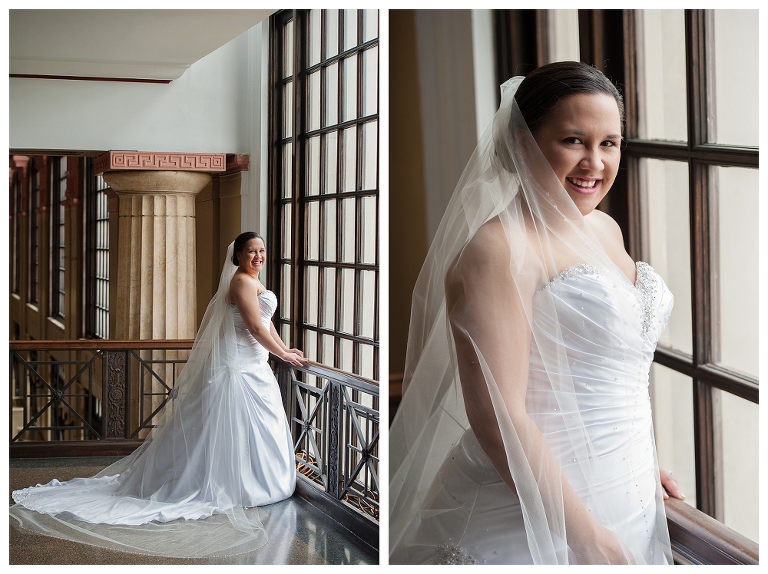 Mother Nature decided to give us some rain but the inside of the Scottish Rite was so beautiful and well lit it didn't even matter!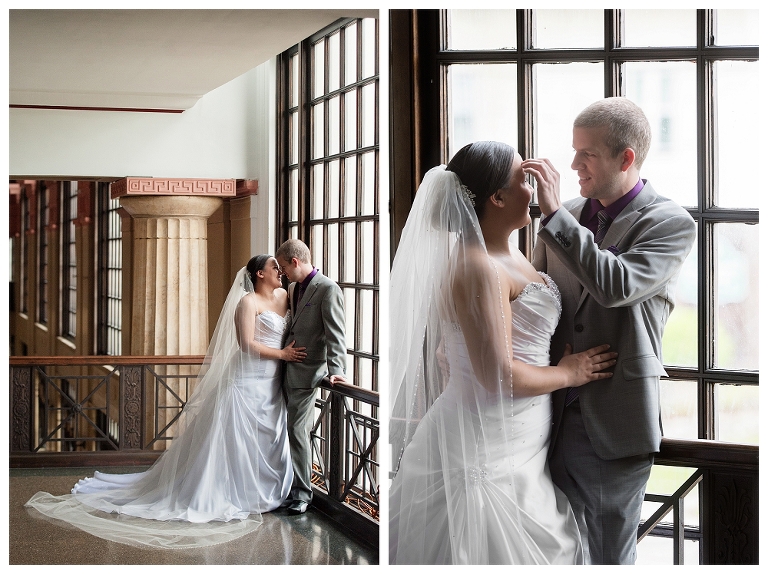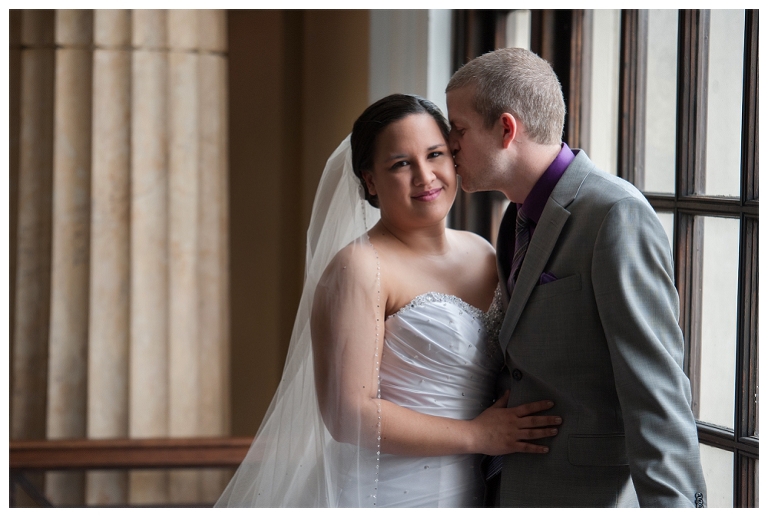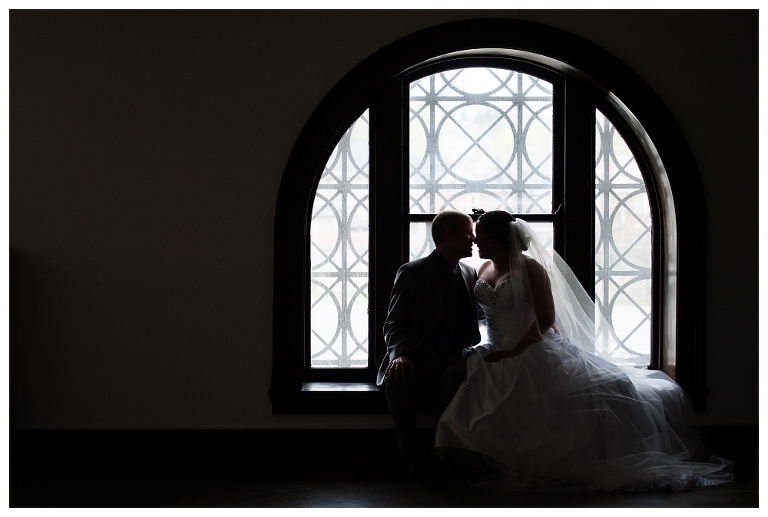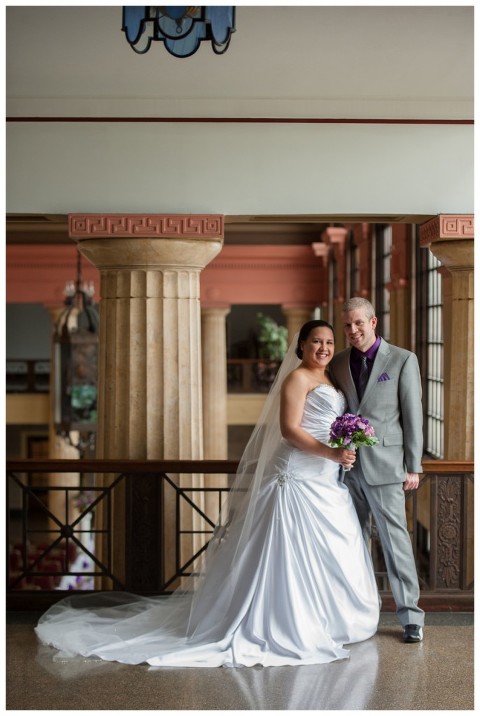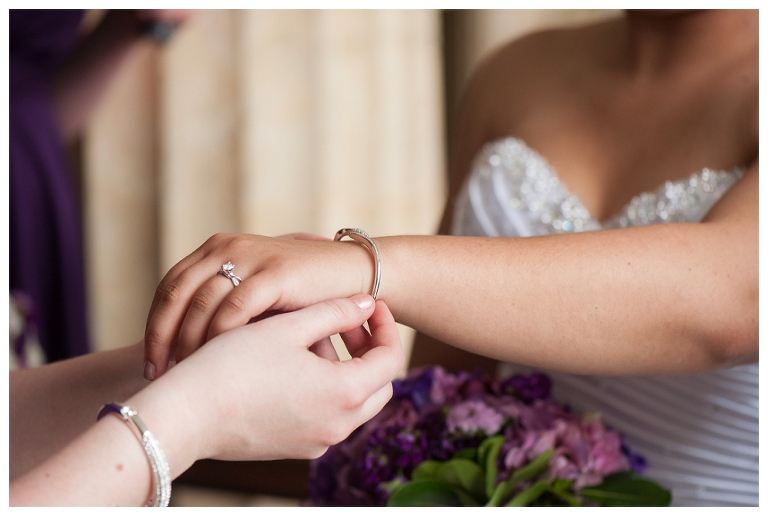 Loved the flowers. Each of the bridesmaids had a letter charm for their name on their bouquet. That was a sweet touch.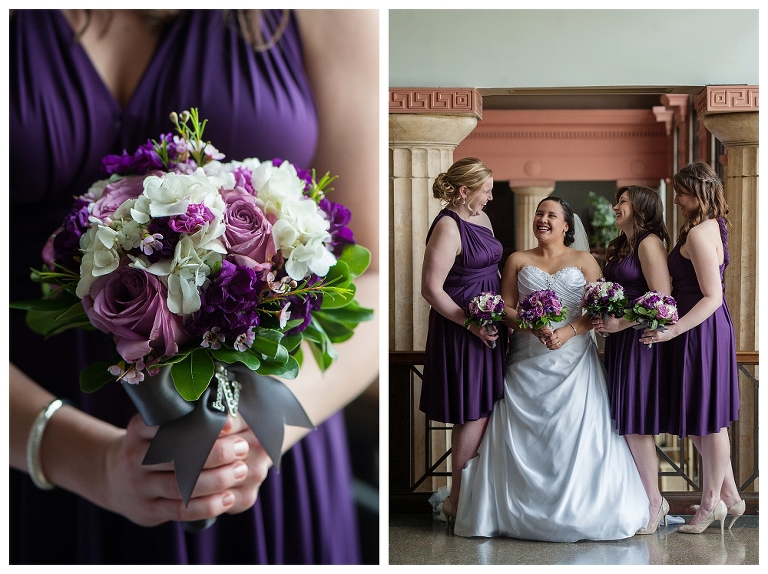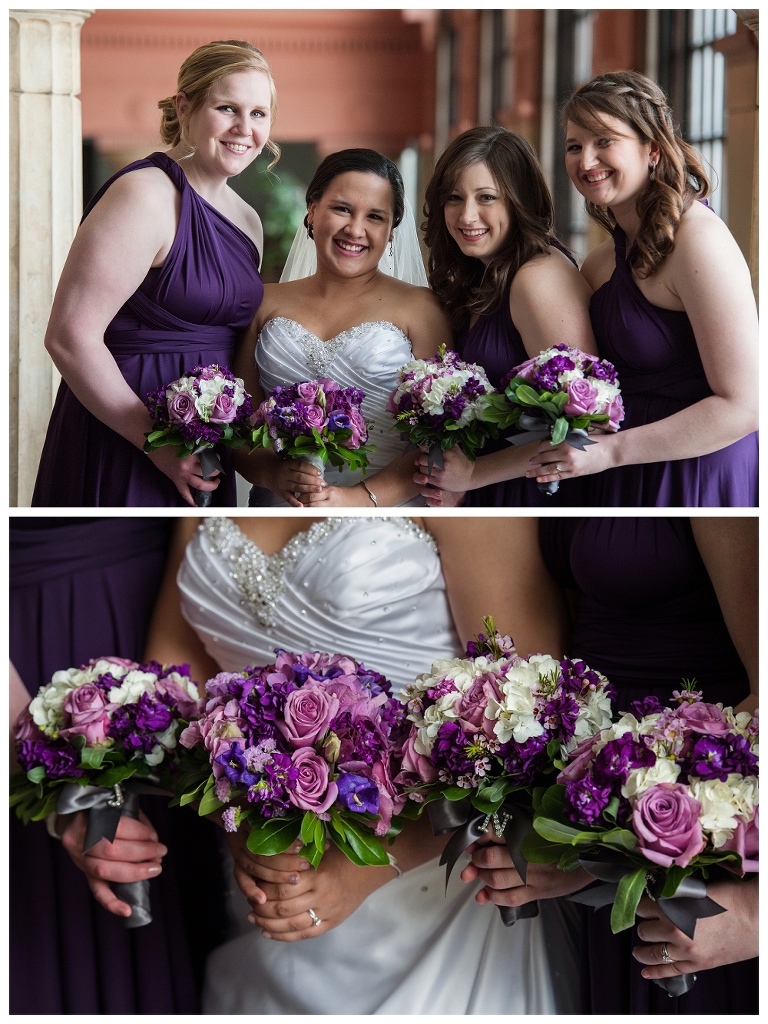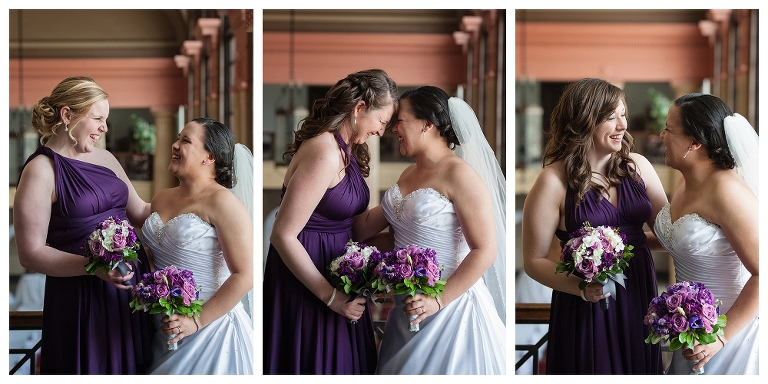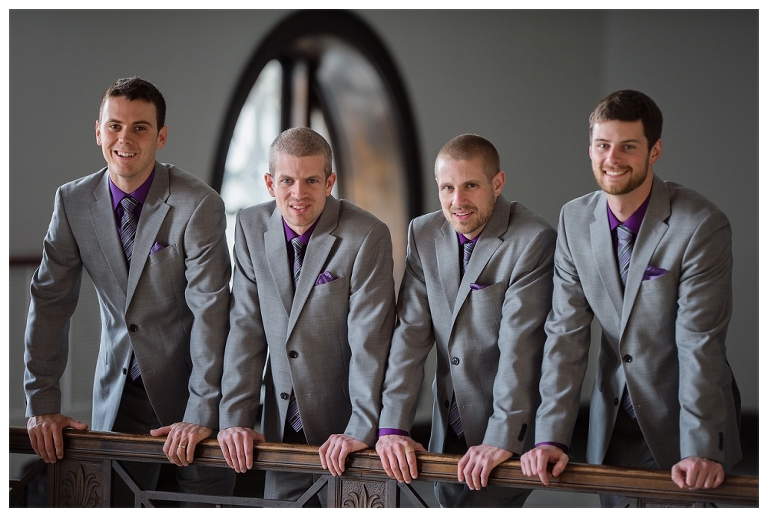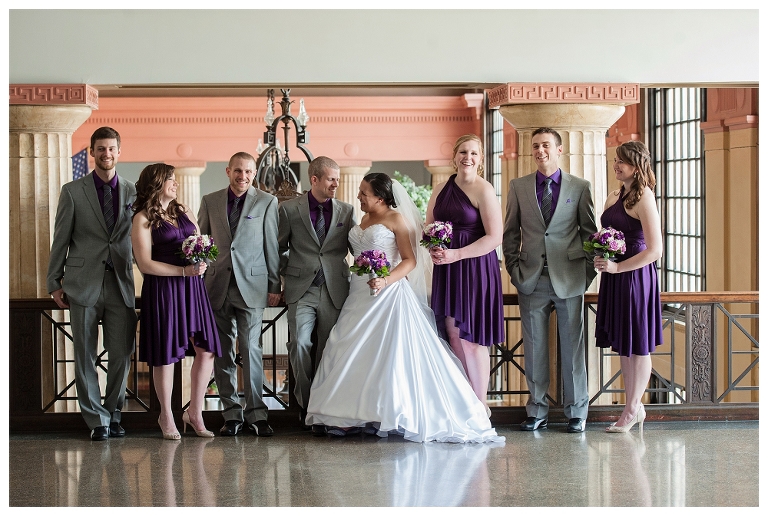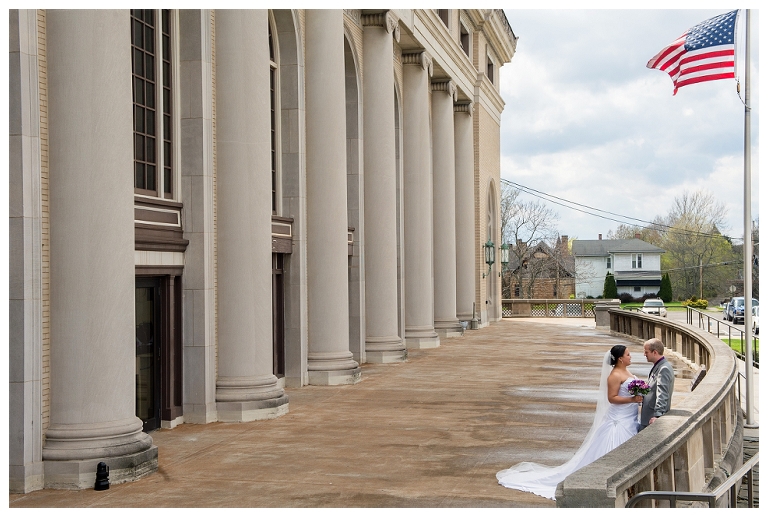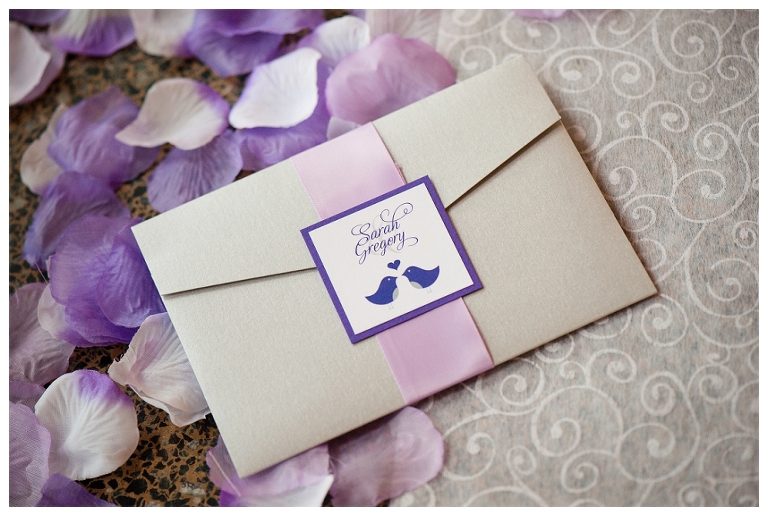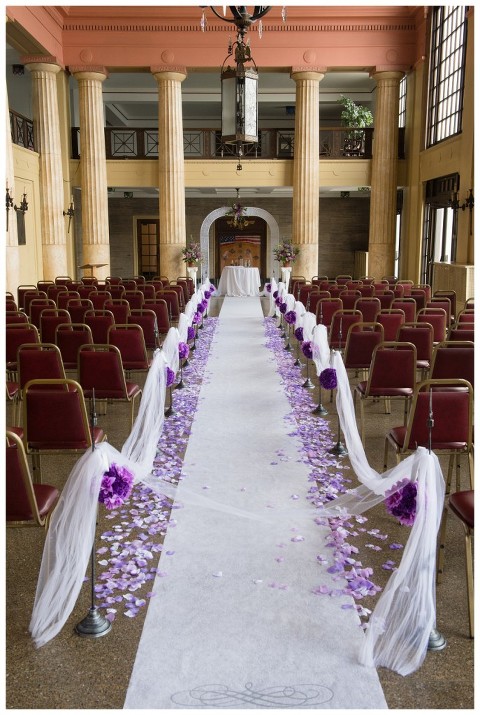 Sarah is super creative. Almost all of her details were DIY. Everything looked gorgeous.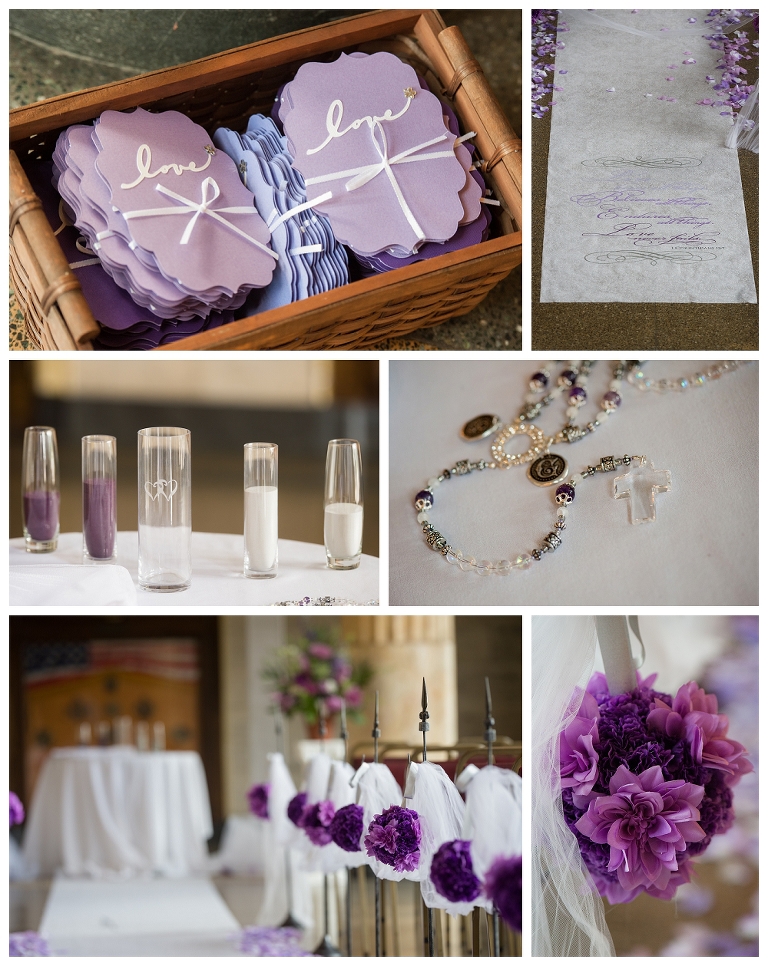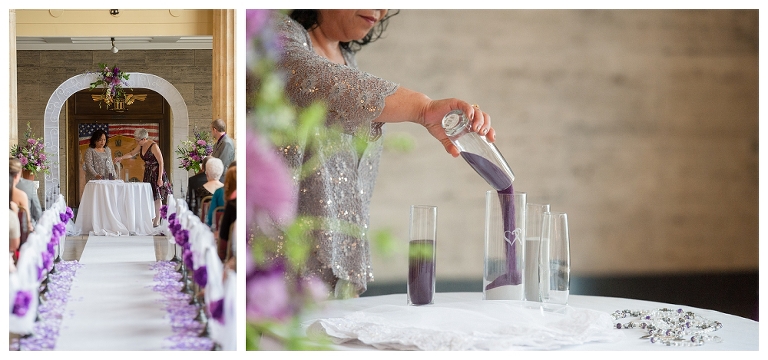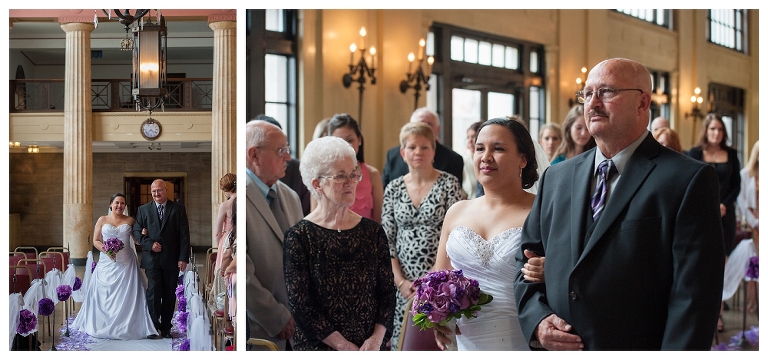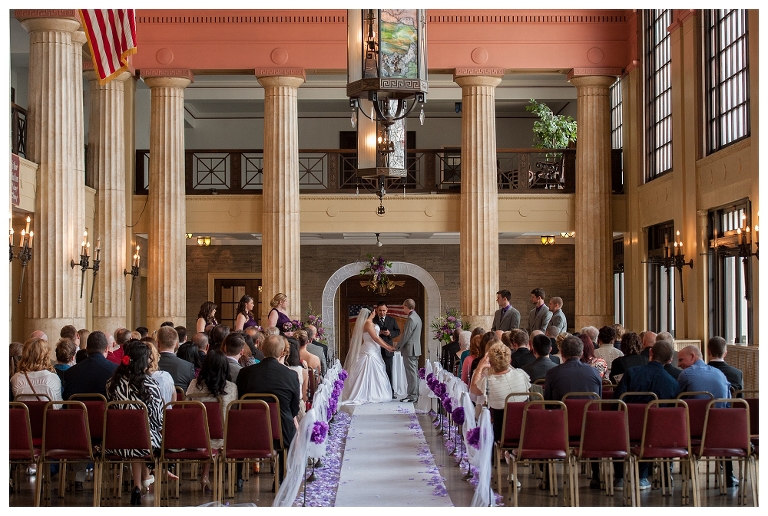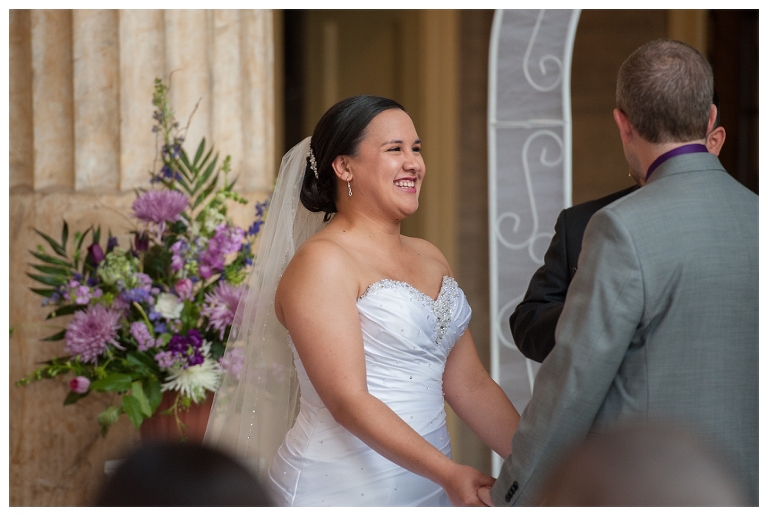 Sarah & Greg decide to incorporate some of her Filipino heritage with the veil, cord, & coin ceremony.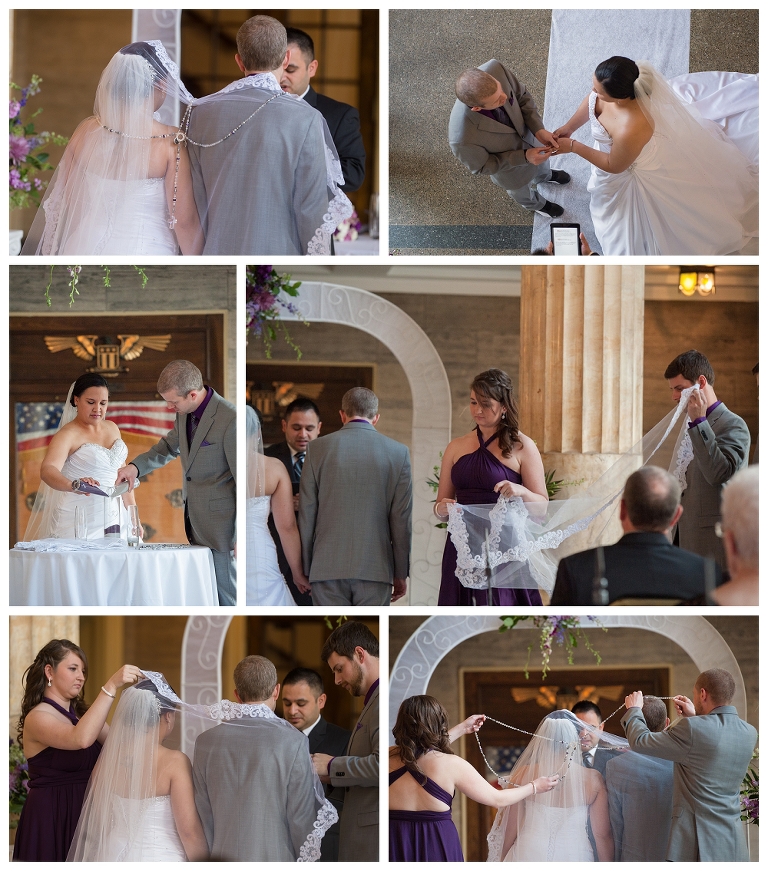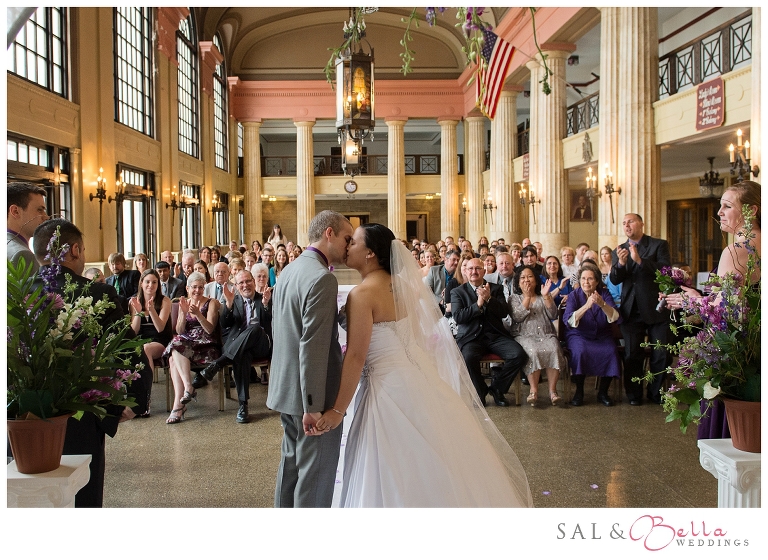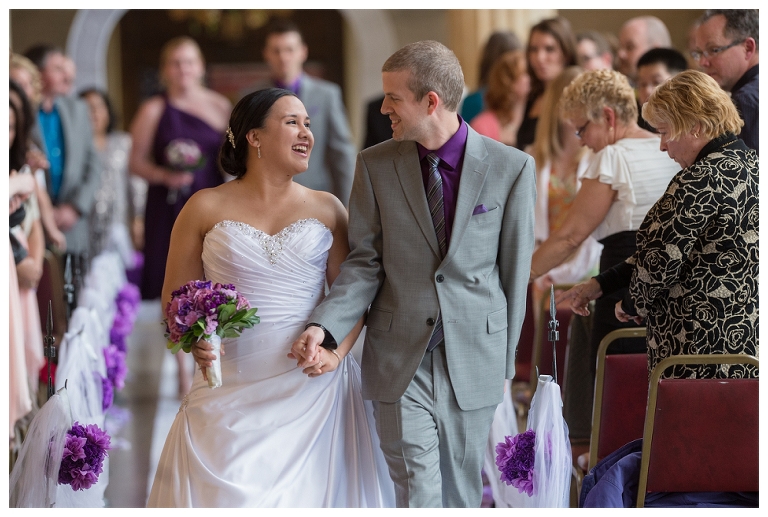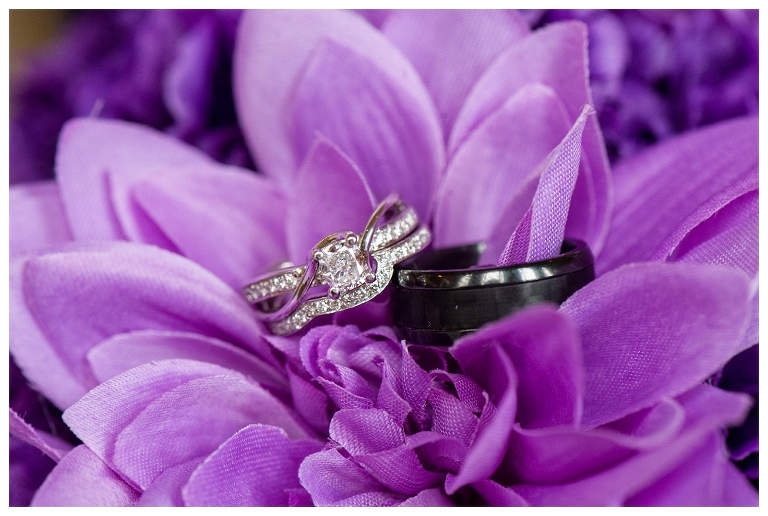 More of Sarah's DIY details. Aren't they amazing??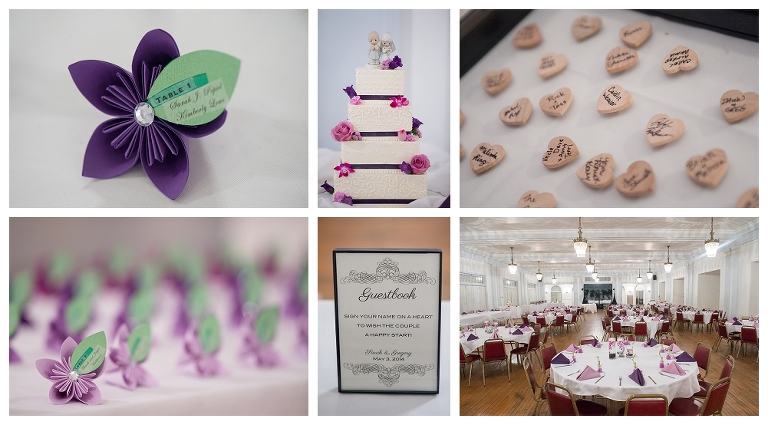 I still have my bamboo favor. Its on my window sill at home.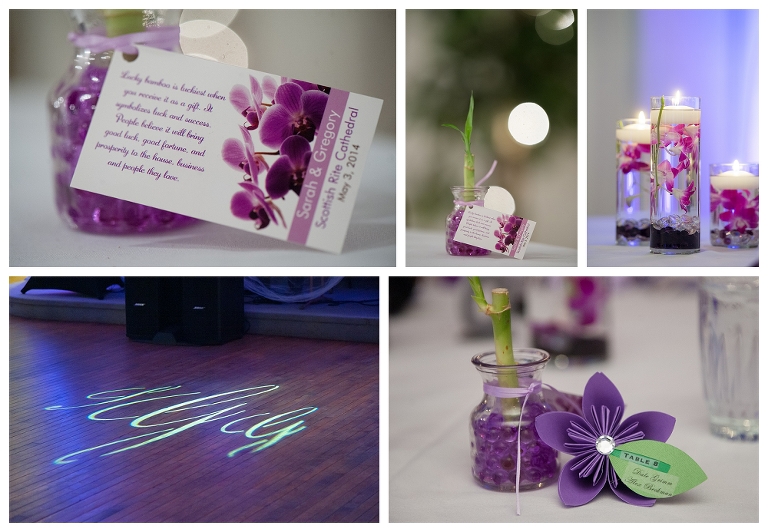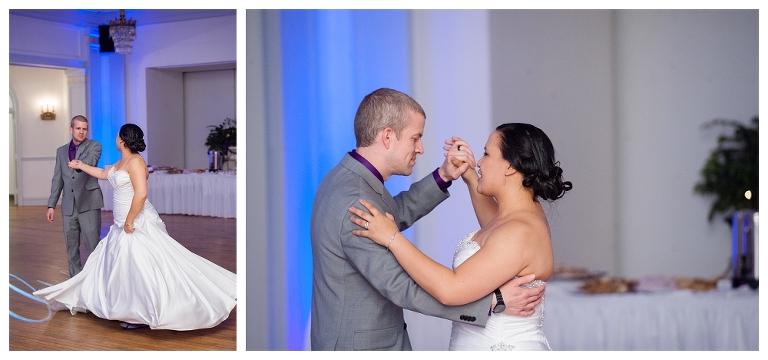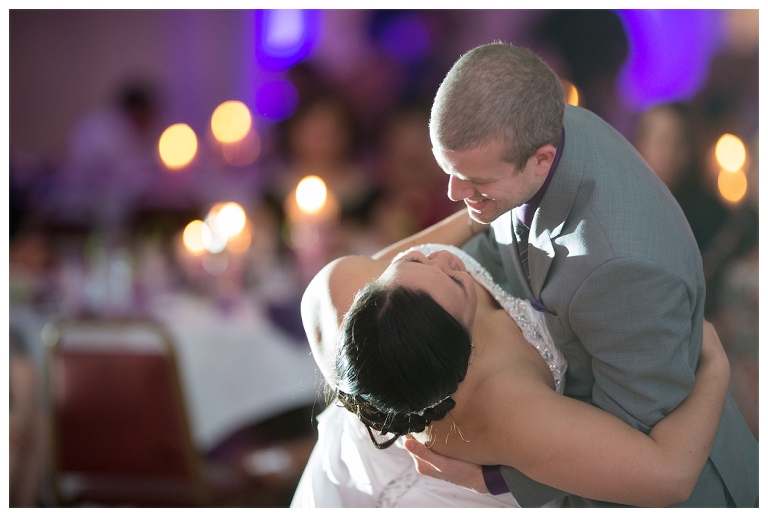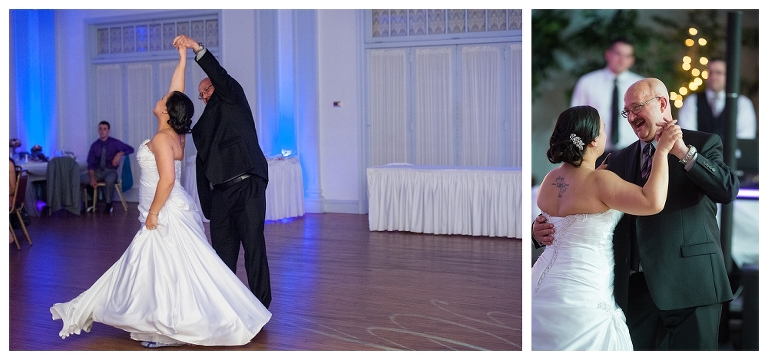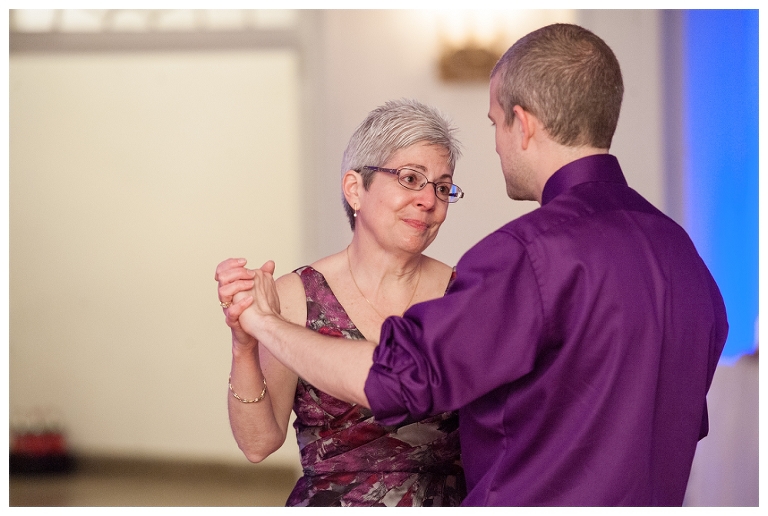 Getting the party started! We had a blast. The guest were fun & kept the dancing going!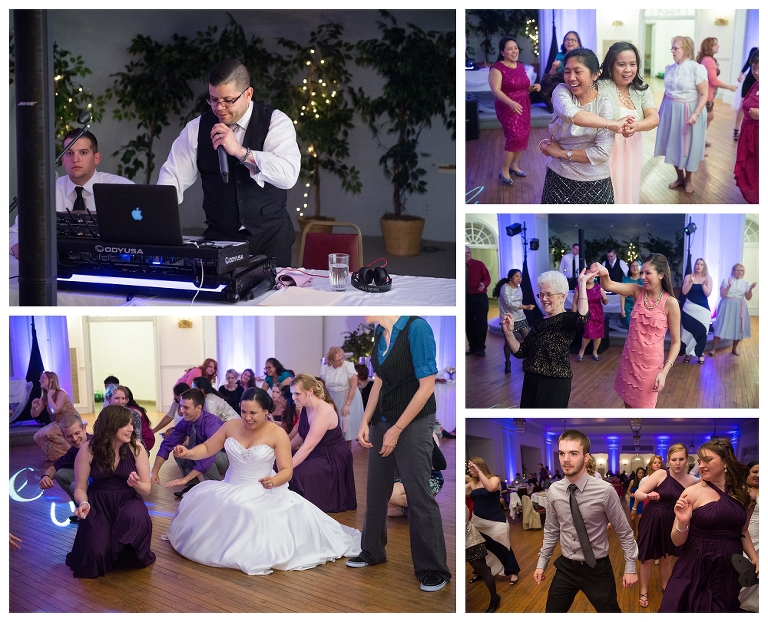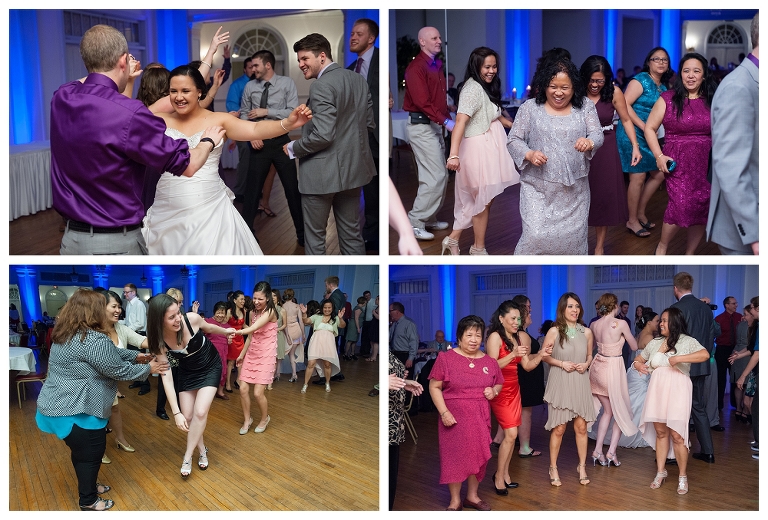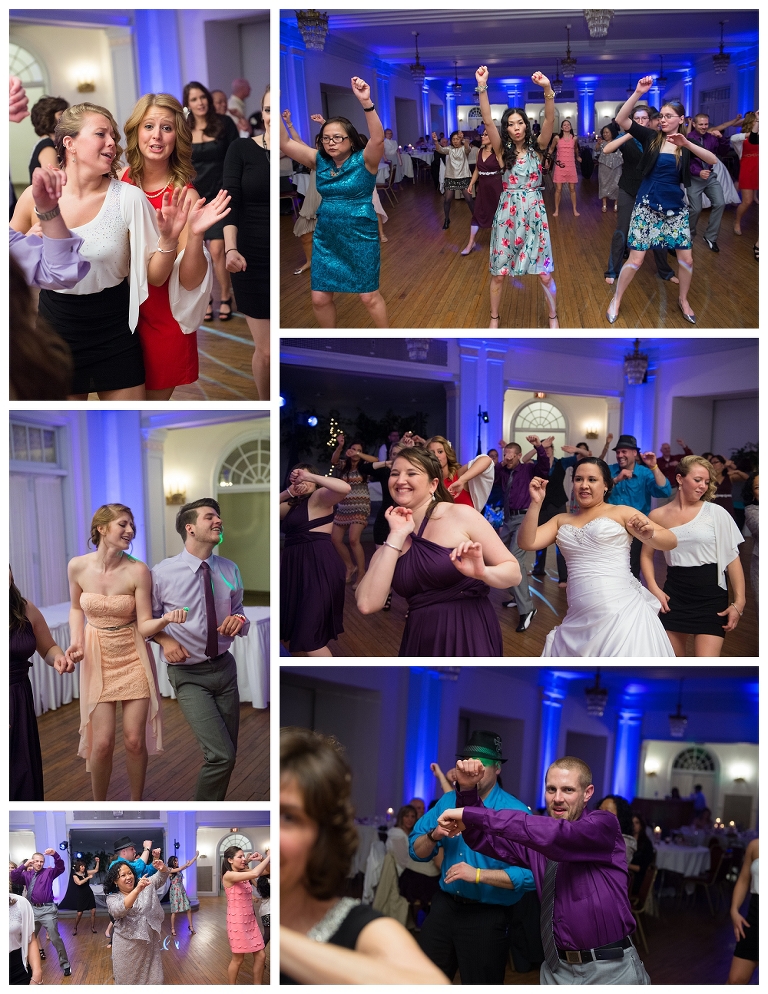 Vendors.
Venue: Scottish Rite Cathedral
DJ: Motion Productions
Florist: KS Kennedy Floral
Cake: Sweet House Bakery
Catering Medure's Catering
Weddings by Sal & Bella : Pittsburgh Wedding Photographers