Meet Meredith and Ben. Matthew and I met these two at Richelle & Daniel's wedding in July. I noticed Meredith right away she was very chic and classy, and her an Ben were so cute together dancing in the crowd. I was very surprised and happy to receive a wedding inquiry from Meredith a few days later. Myself, Matthew, Meredith, Her mother, and Ben met up to chat about their wedding. We hit it off right away. I am so excited for their wedding on December 29th.
We headed up to Grove City & Westminster College for their engagement shoot. Grove city in the fall was gorgeous. The colors and buildings were amazing. These two are the most natural couple on earth I swear. You spend two minutes with them and you know they are meant to be together. Here are some of our favorite images from our shoot!
We Started our day at Grove City College. These are the steps where Ben proposed! So we thought it only right to take some photos there. Photo on the left by Matthew.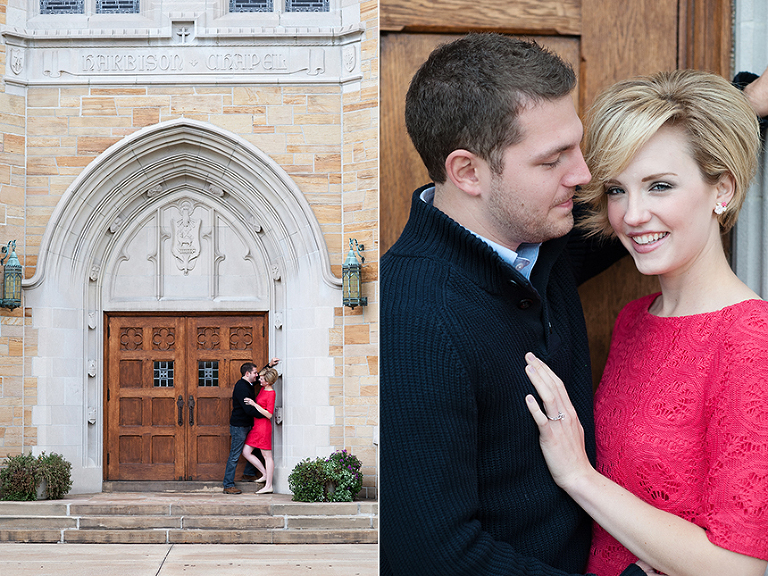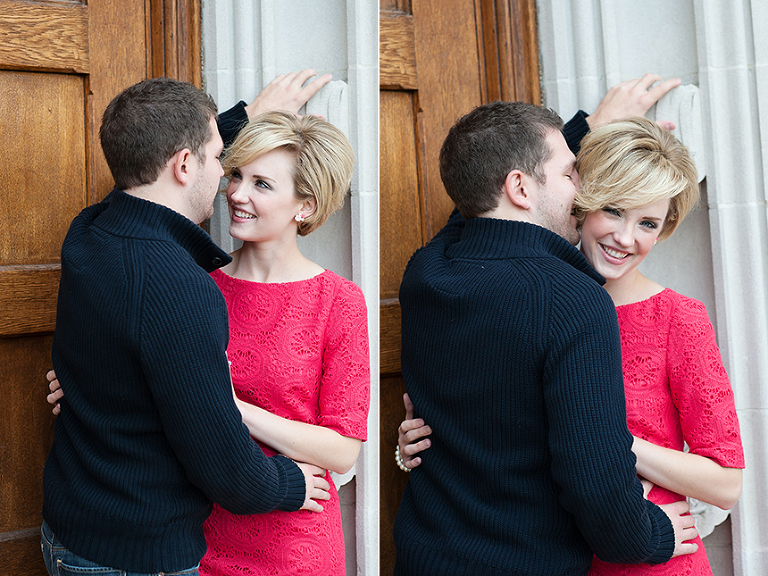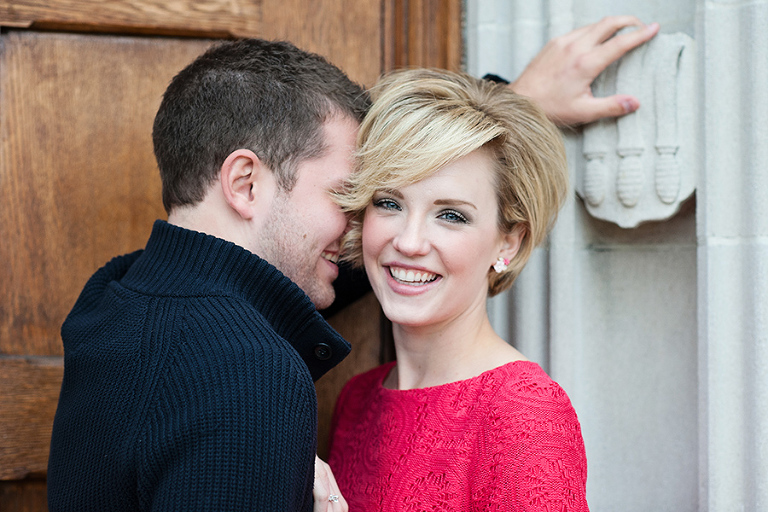 Ring shot by Matthew. A great job on that Ben 🙂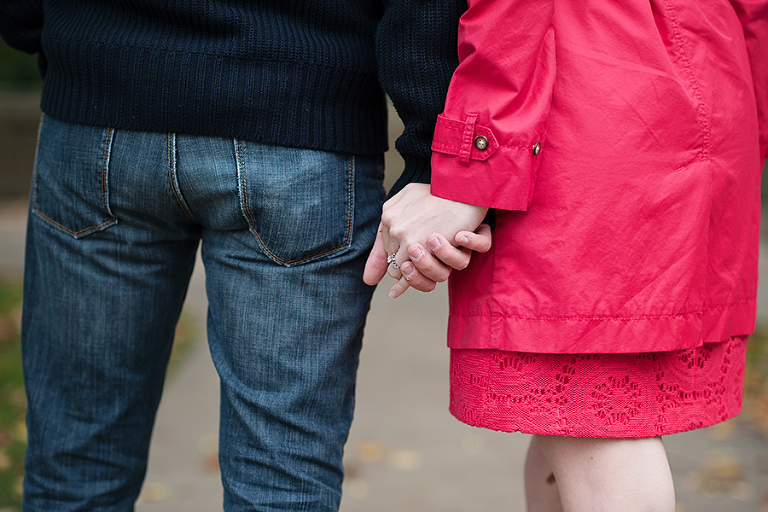 They even look adorable walking together. <3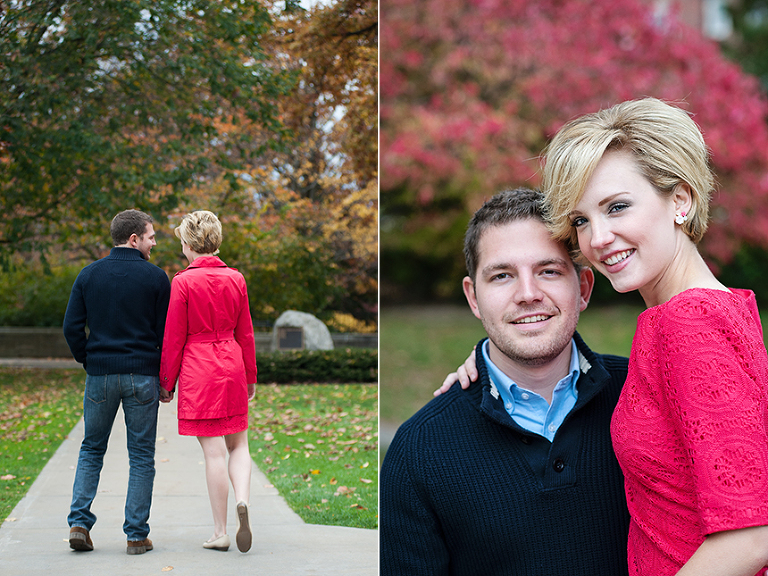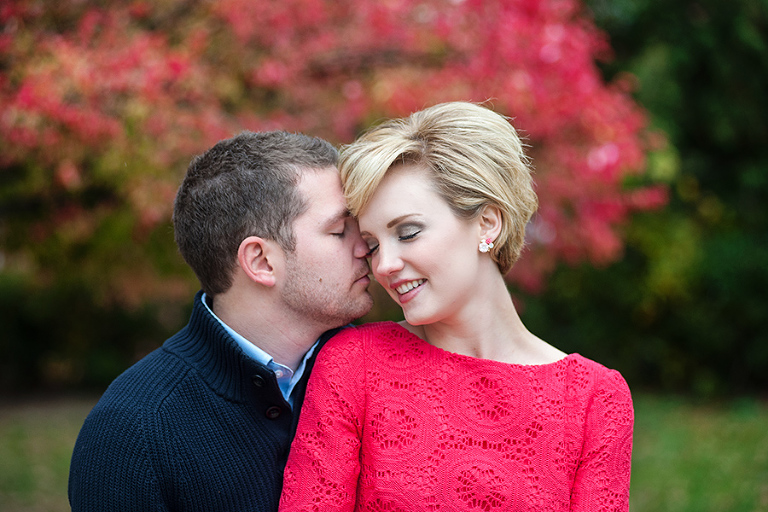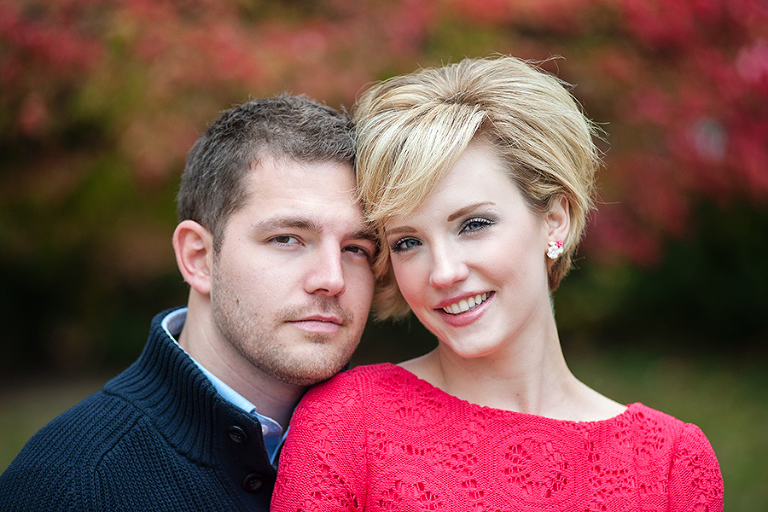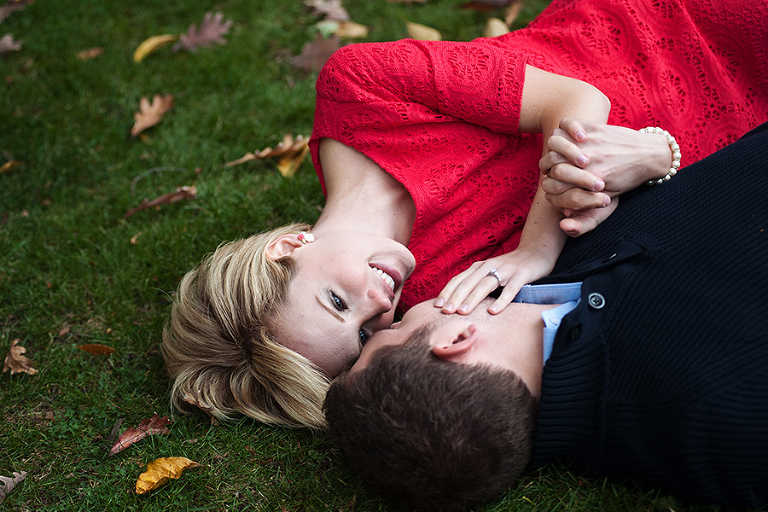 Shot by Matthew.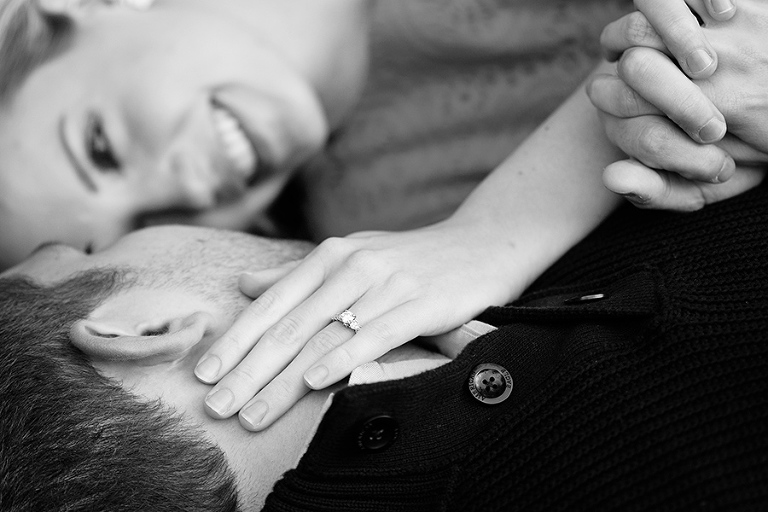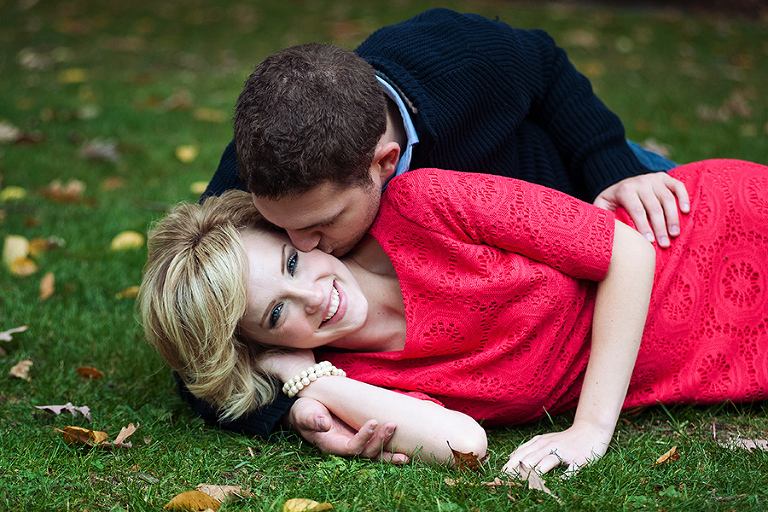 I love love love this photo. A genuine laugh and playfulness.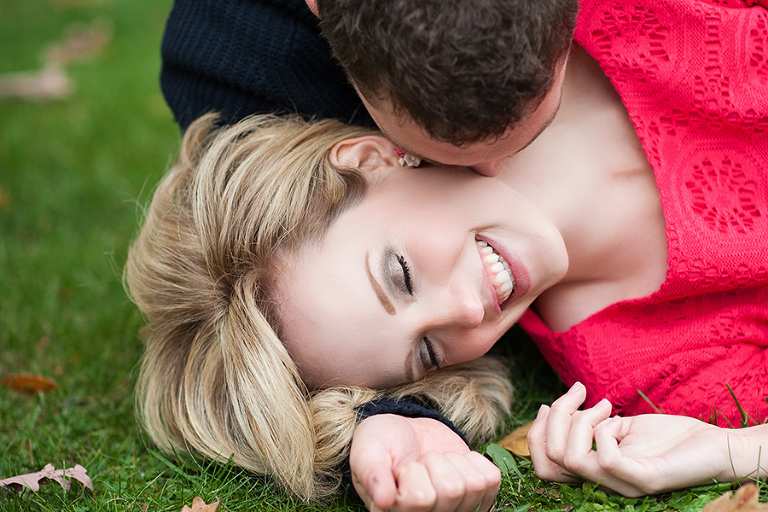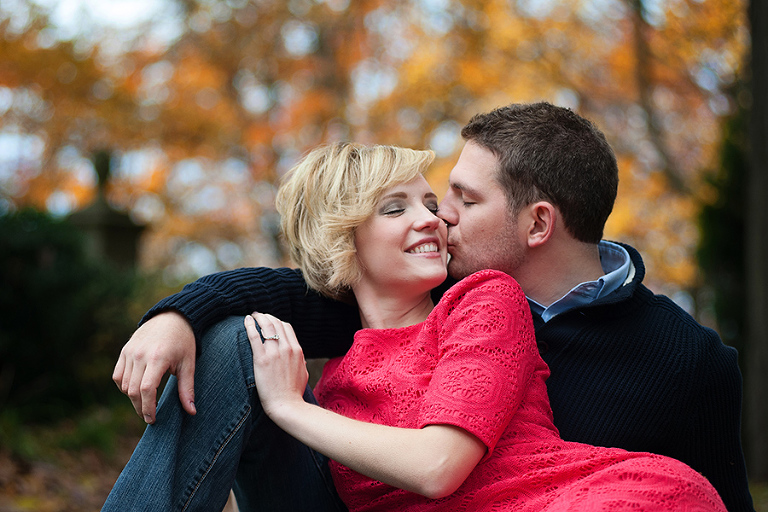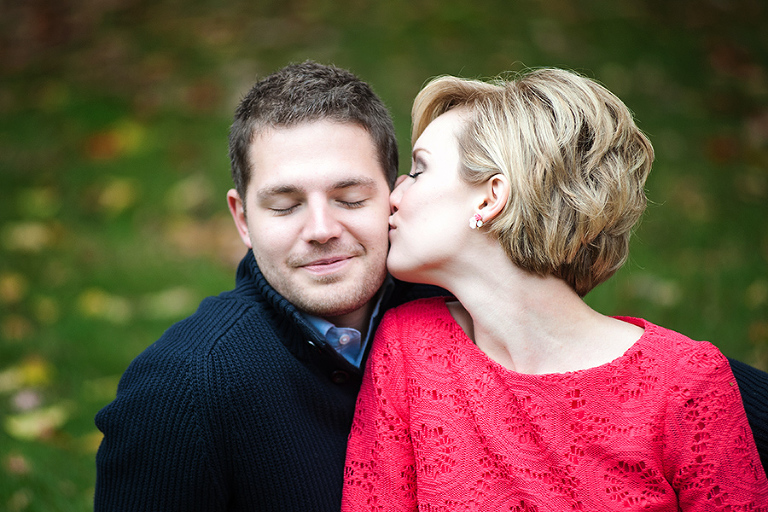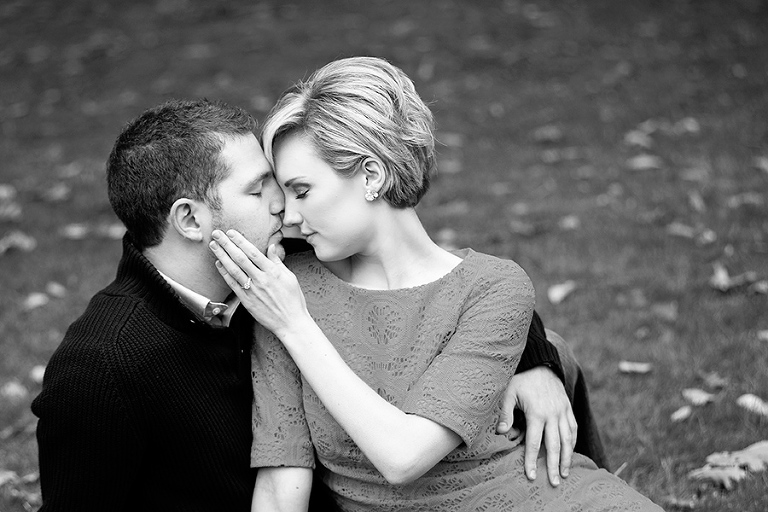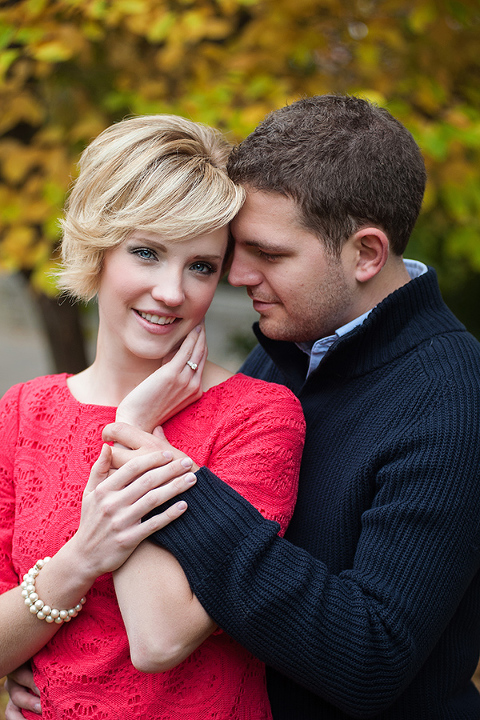 These next two shots by Matthew are great. I love the red. Fall is the best I wish it lasted longer.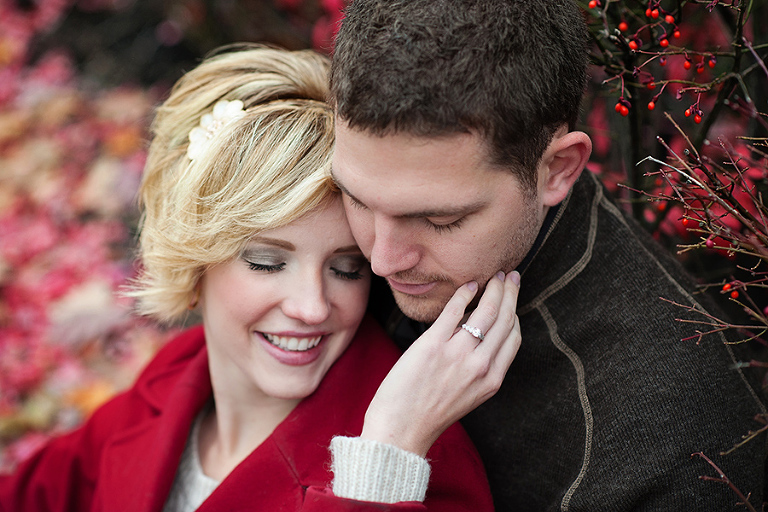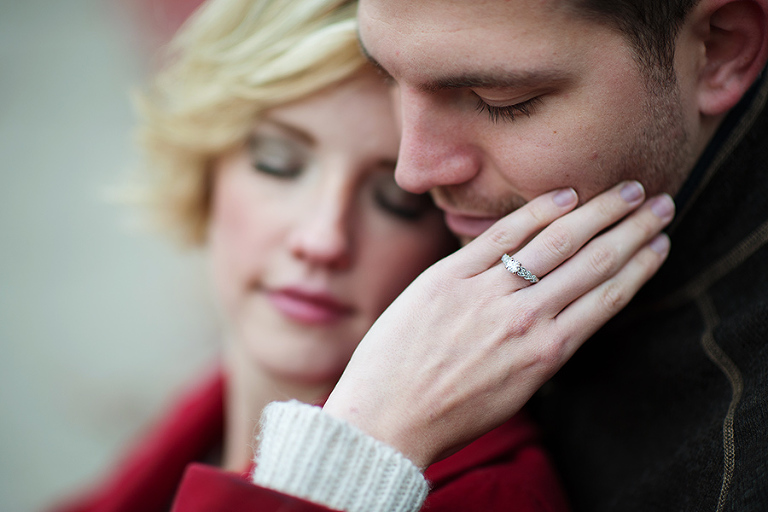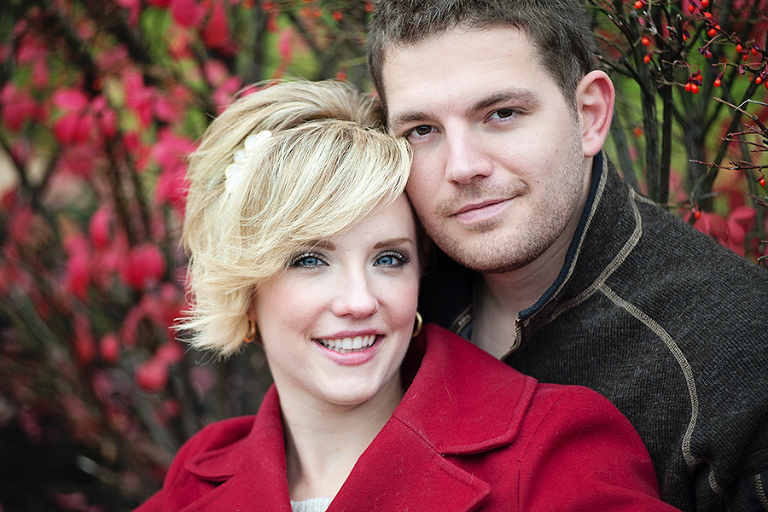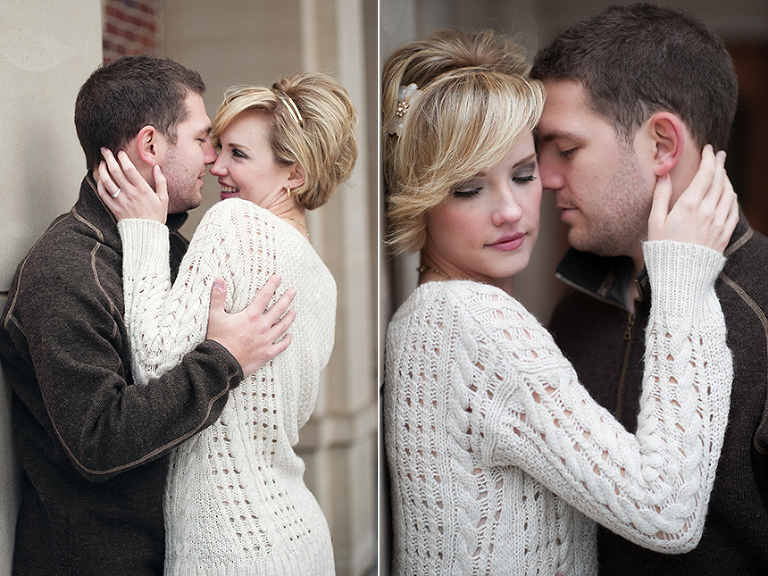 Another shot by Matthew.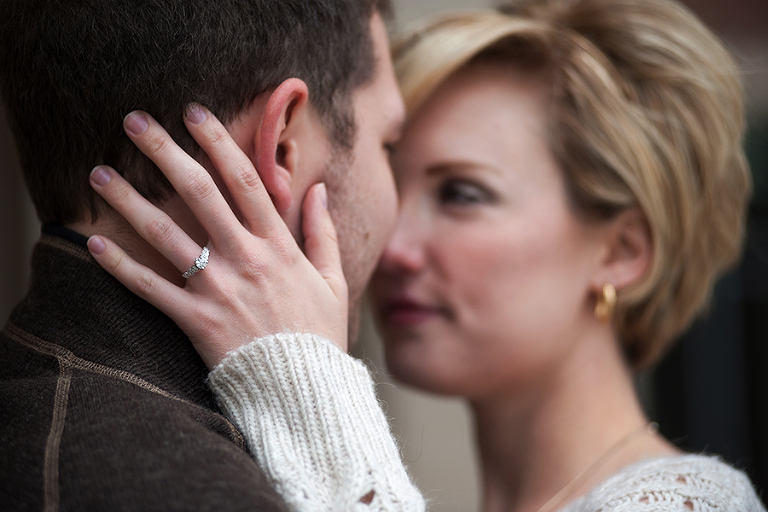 I love the way she's looking at him.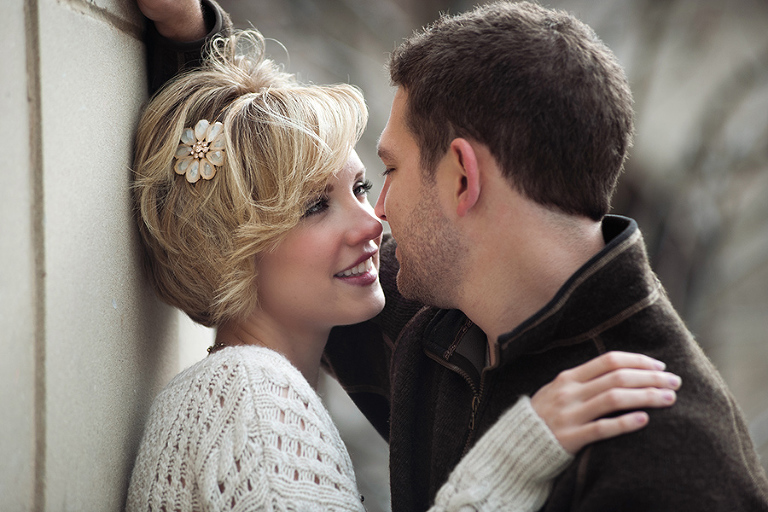 <3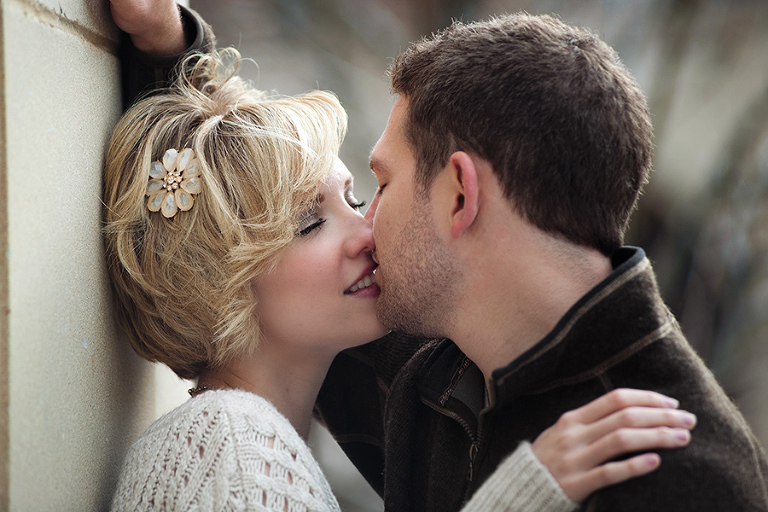 Matthew loved playing around with the 85mm 1.4. The depth of field is great. I love this shot he snapped.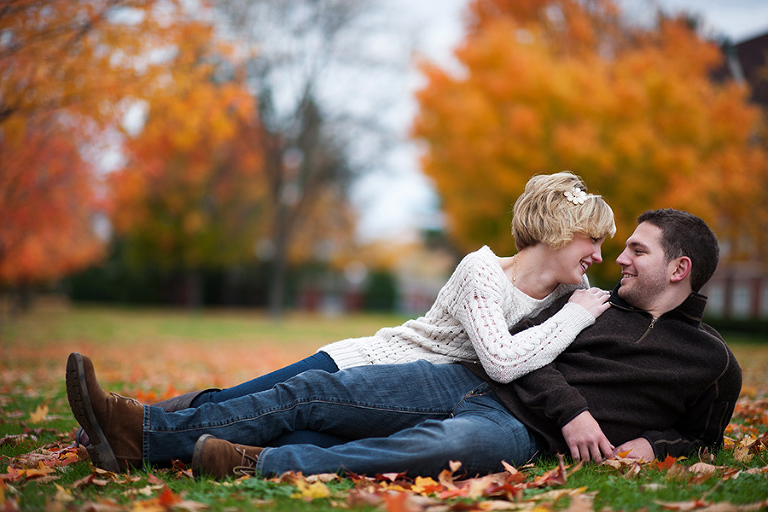 Meredith has the most gorgeous blue eyes.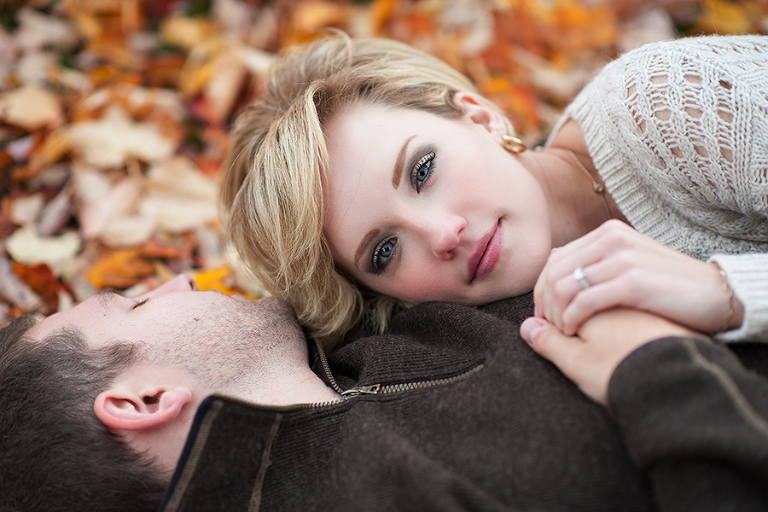 Playing in the leaves.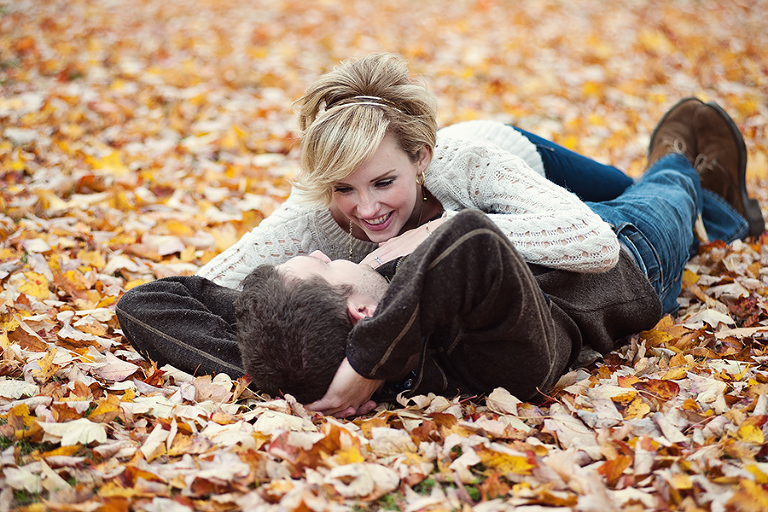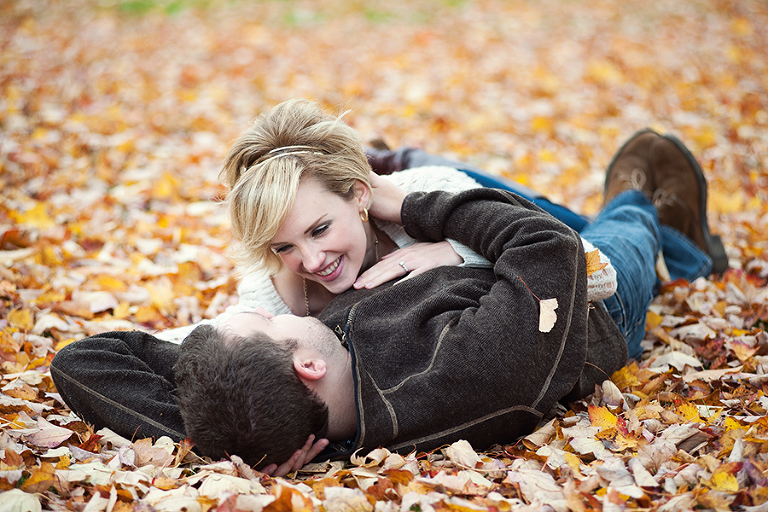 I love when couples are playful and natural together.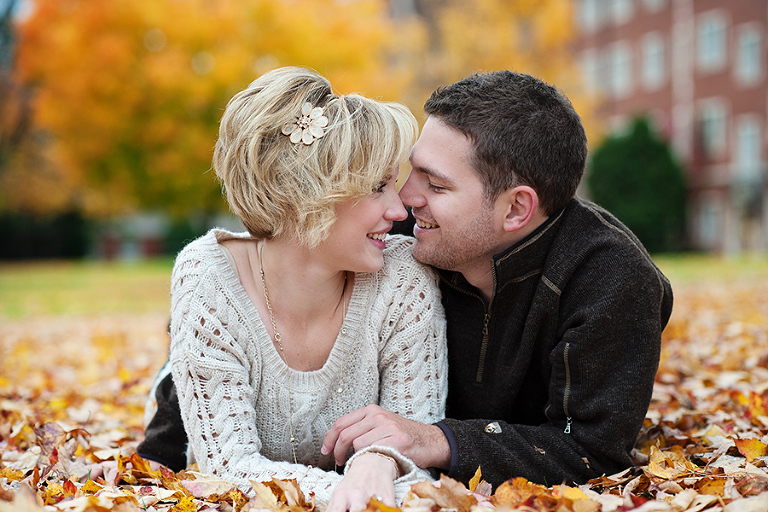 Ben bit Meredith's shoulder and growled LOL.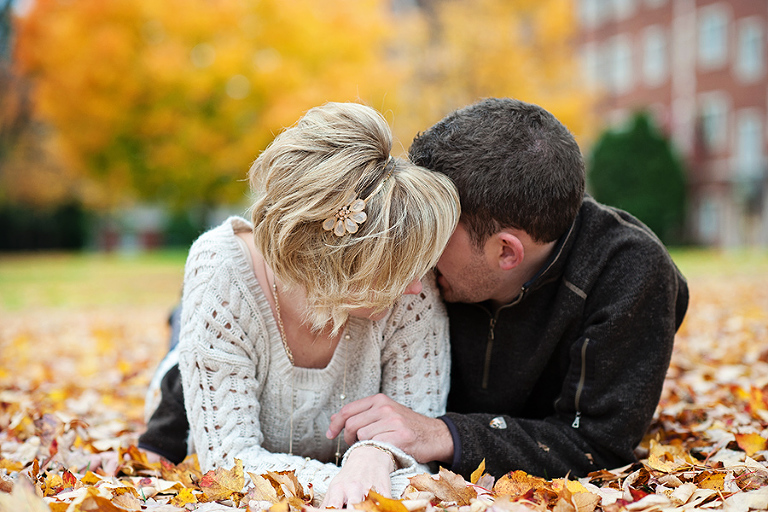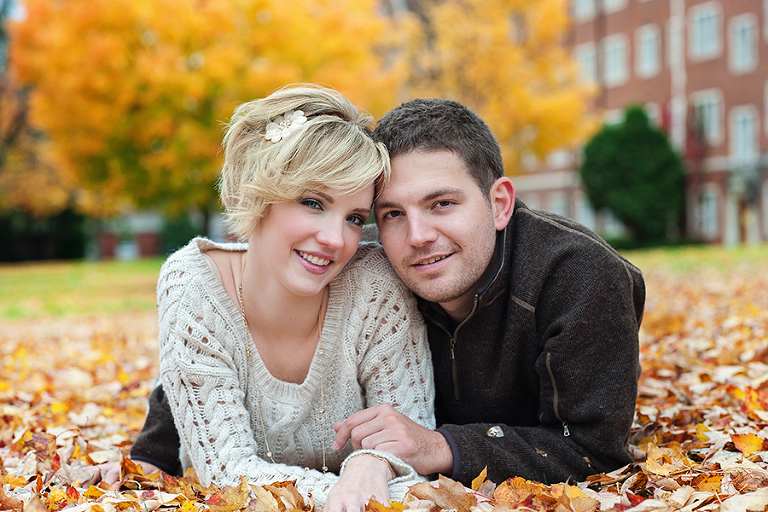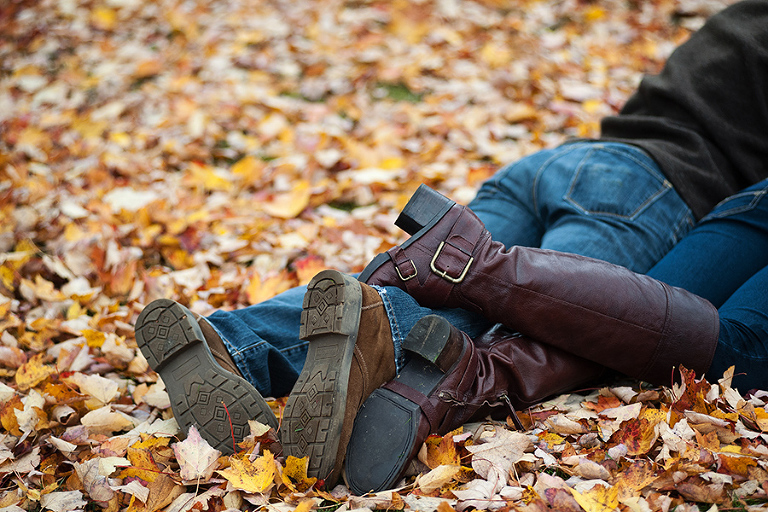 A big hand to Matthew for being my leaves tosser. I love these 2 shots.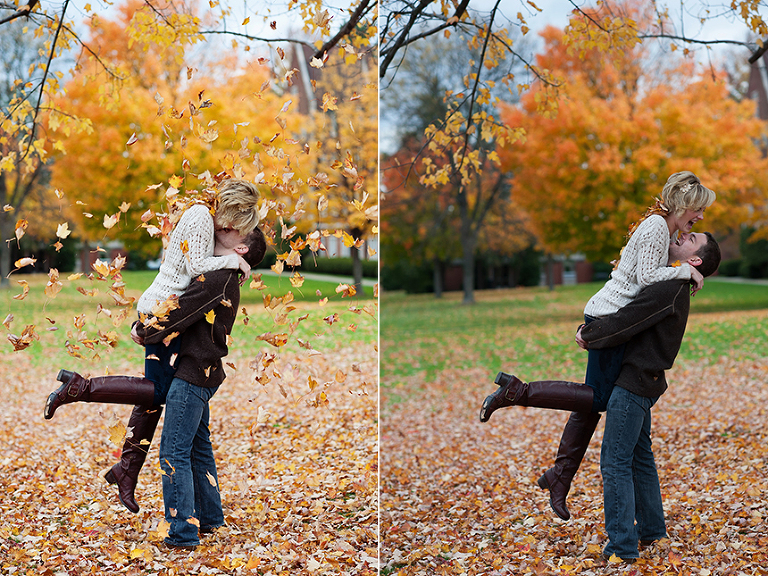 We then headed over to Westminster. I loved all the Ivy covering the buildings. It was gorgeous.
I swear these two could be in a magazine. <3 Shot on the right by Matthew.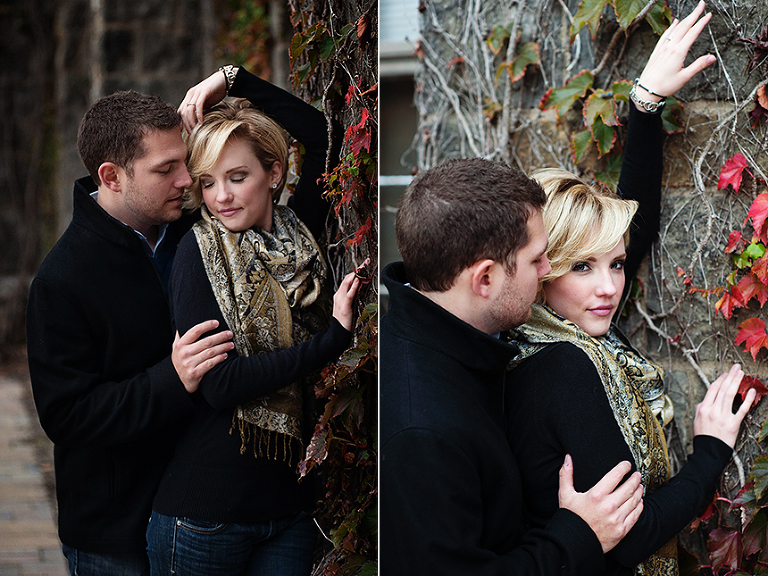 Shot on the right by Matthew.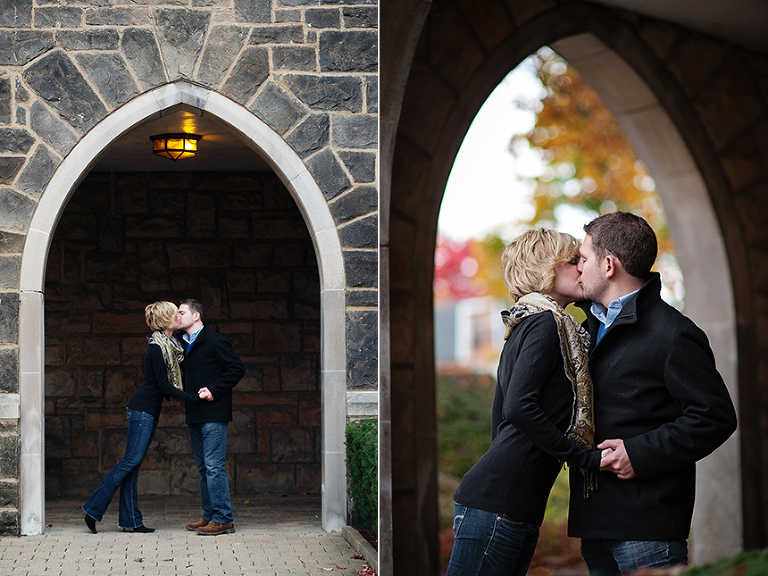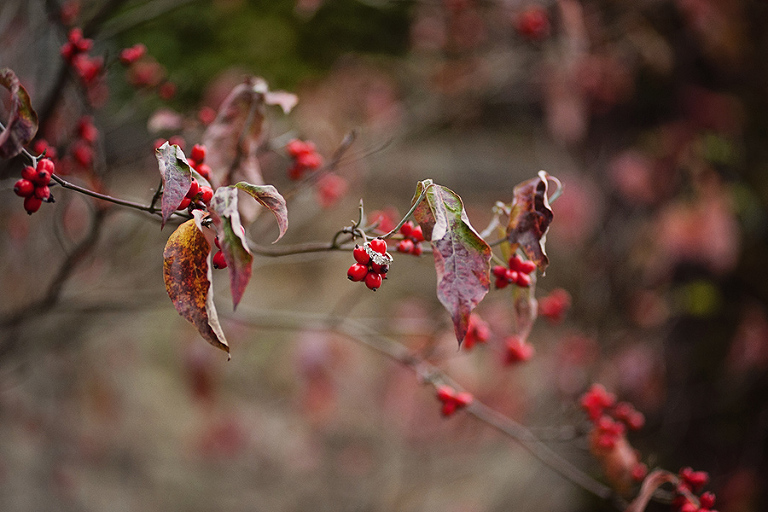 A cute snap by Matthew.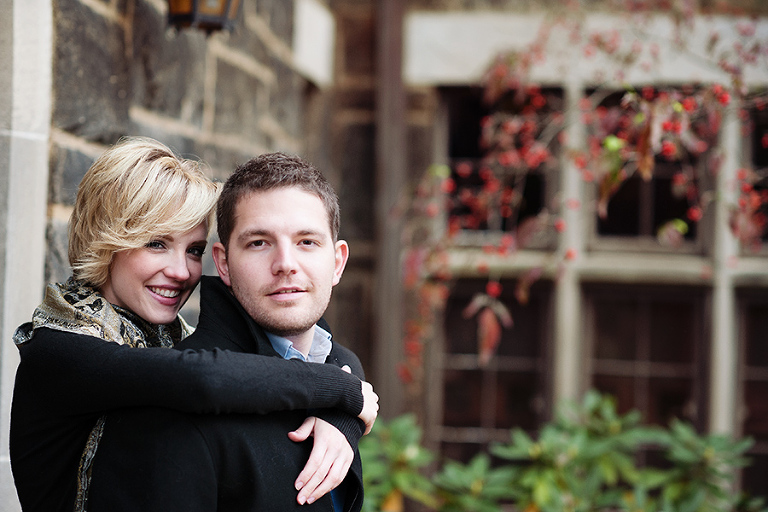 And as we were finishing up it started to sprinkle. I loved Meredith's umbrella.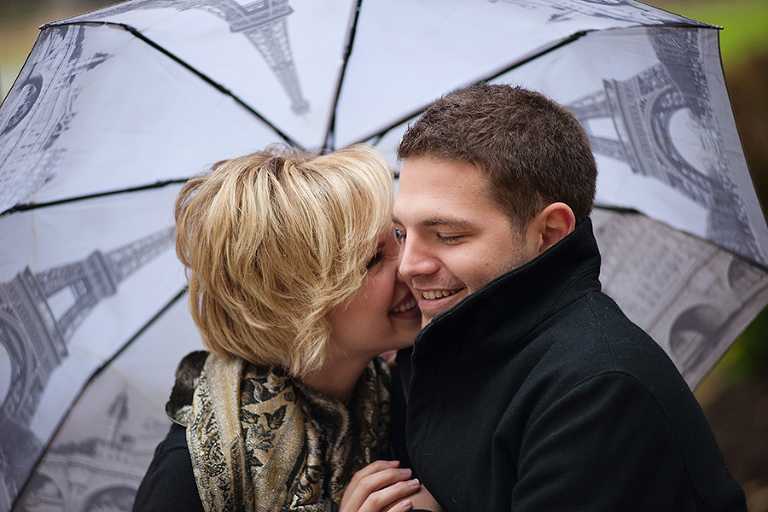 I absolutely am dying for their wedding. I cannot wait. only 21 days to go!!