Matthew &  I met Kristyn a couple months back when we had a consult for her June wedding. She was a referral from our good friend Jessica. We met for a second time when Allen was available (he was away helping restore power to those who lost it during hurricane sandy.)  These two were super cute, and  we are super excited to shoot their wedding. We decided we wanted to shoot two engagement sessions one in the winter, nice and snowy, and one this spring. We had a great snowy day to shoot. Although it was super chilly we had a great time shooting. The photos are so cute and I cannot wait for their 2nd shoot and wedding! Pitt & Heinz chapel laid a great background for our shoot! Here are some of our shots.
Loved the framing of these trees. Look how cute they are together!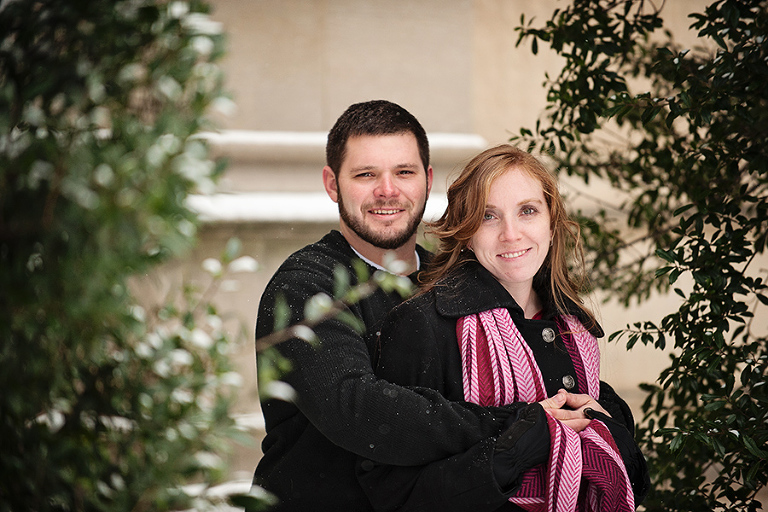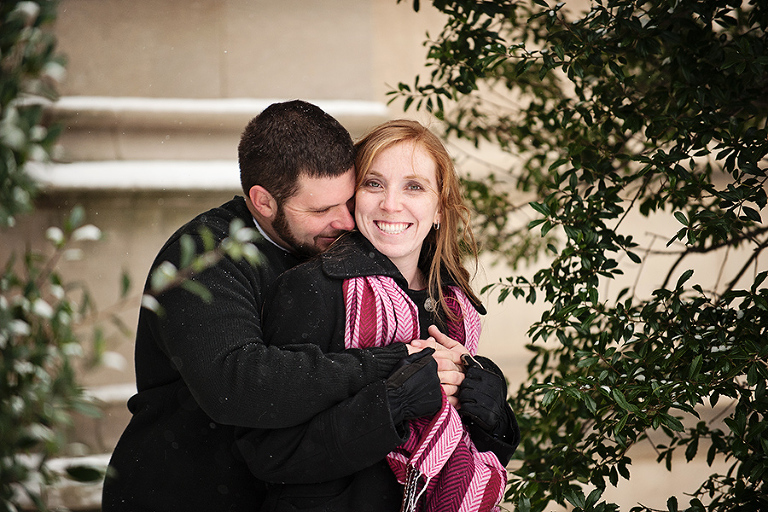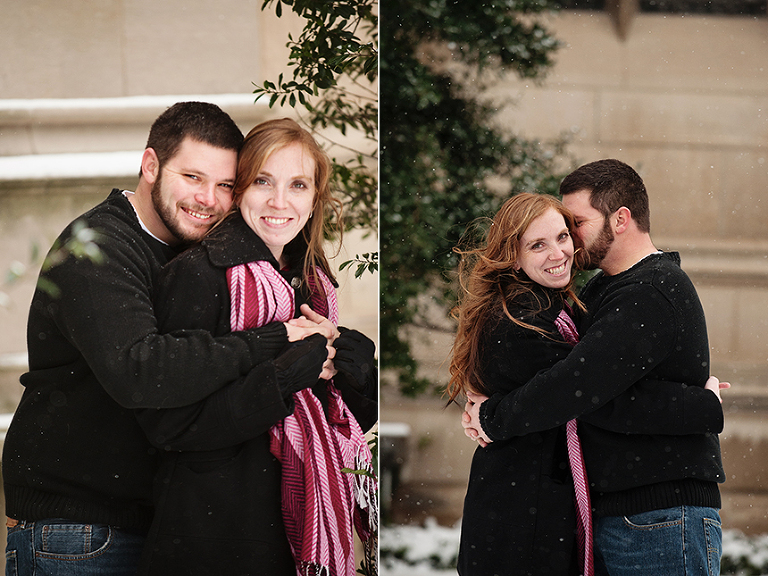 Shot by Matthew. Loving the way she is looking at him.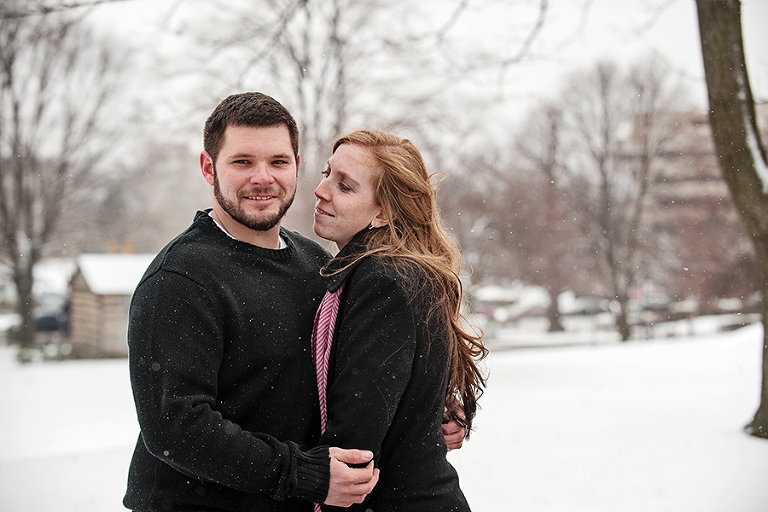 The look of love. <3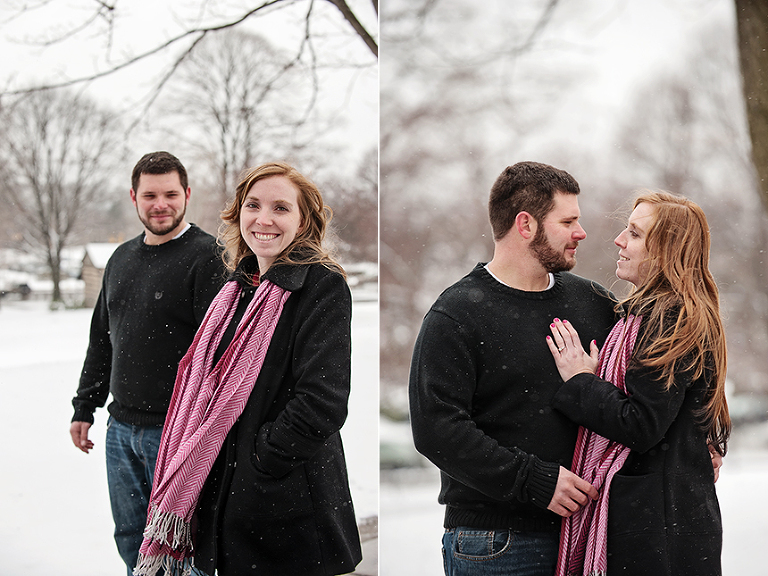 They are super natural together and in front of the camera.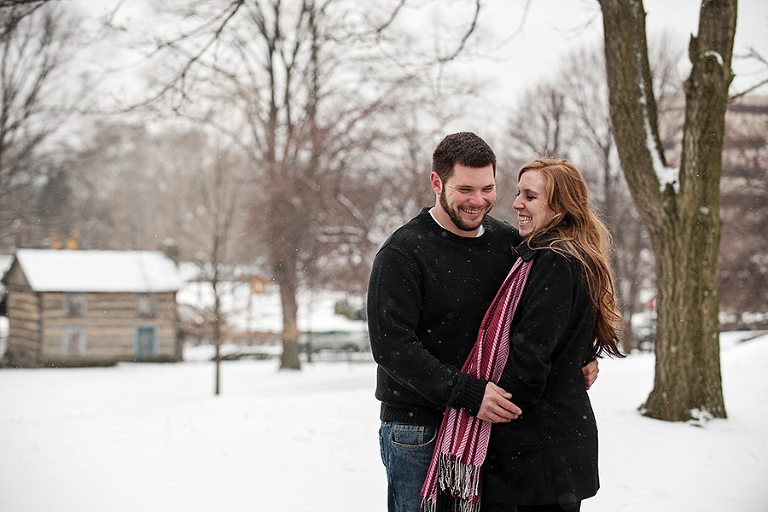 Shots by Matthew.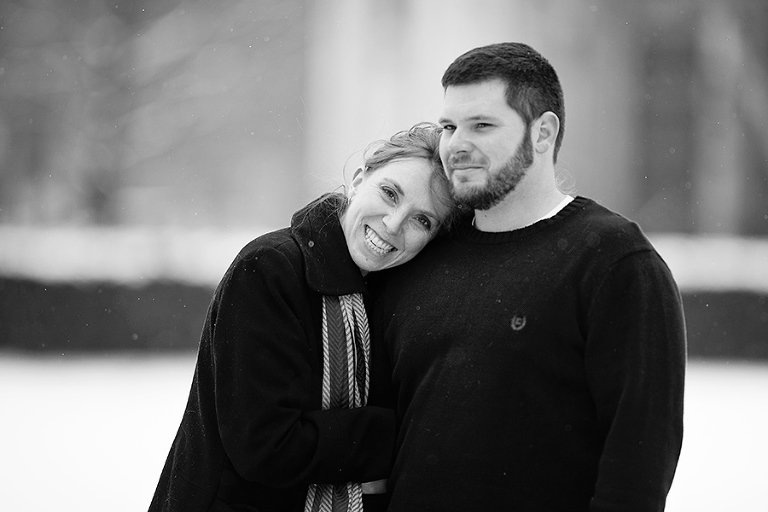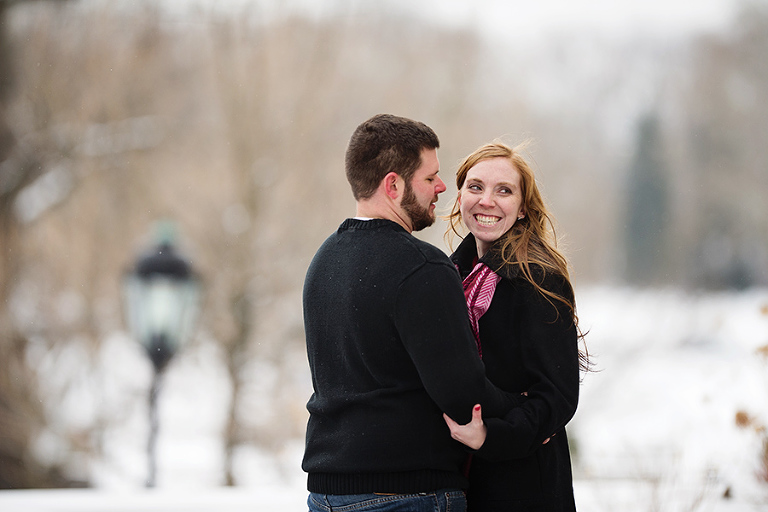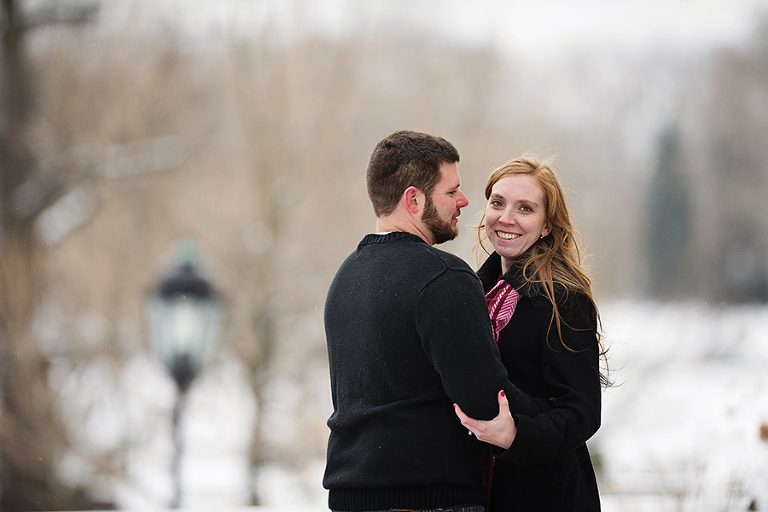 The wind was blowing pretty good here and it kept blowing Kristyn's hair in her face. Luckily I managed to grab a perfect shot here. I'm glad because I totally love it.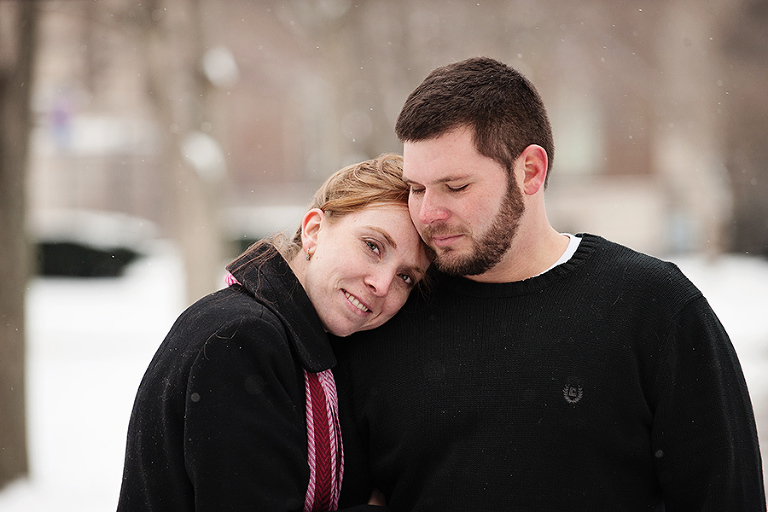 They got the "walk away together" photos really well!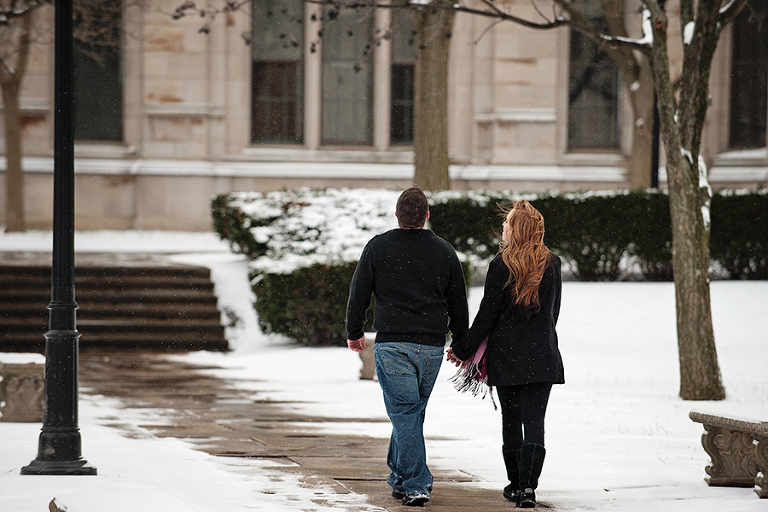 Puddle reflection!! <3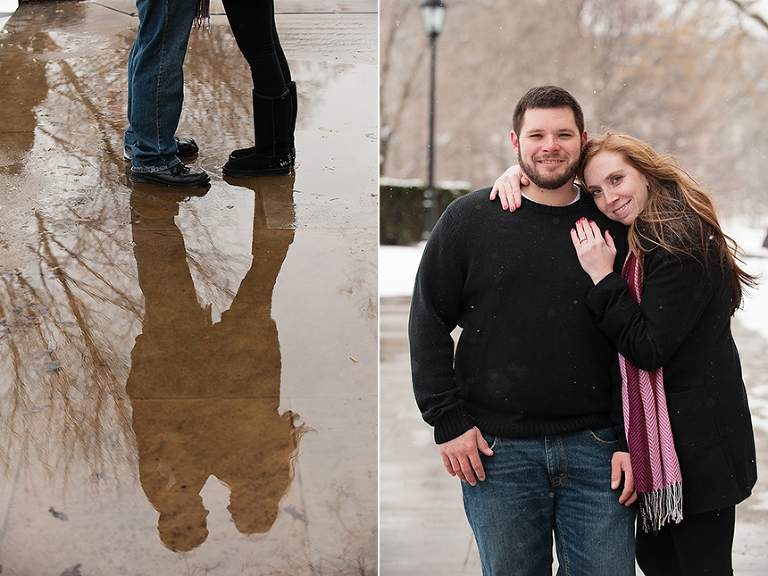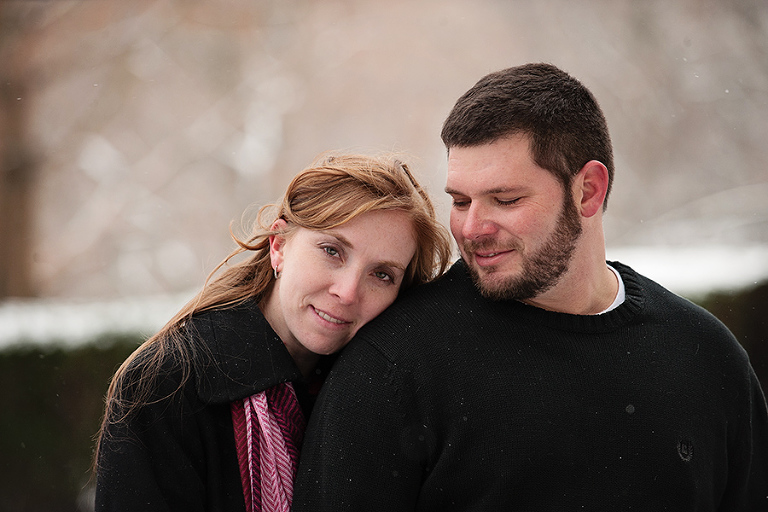 Loving this angle Matthew was at.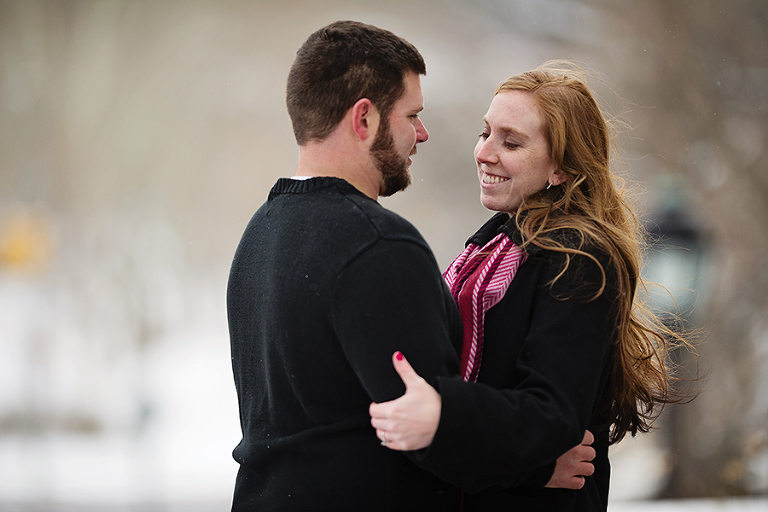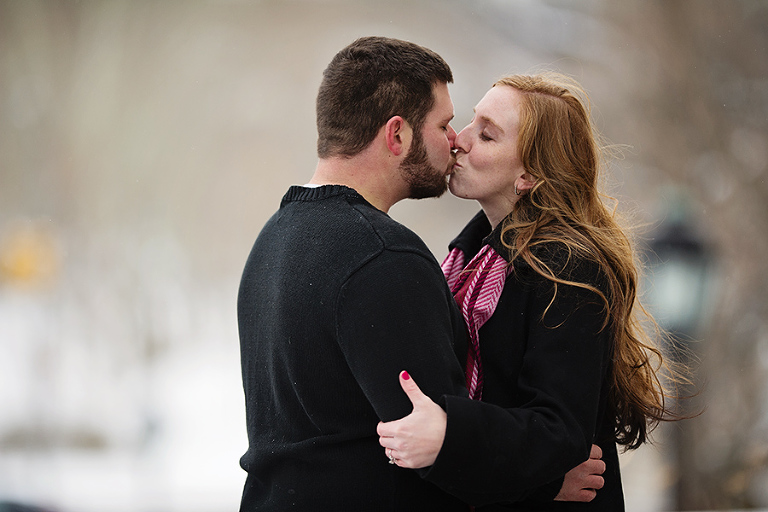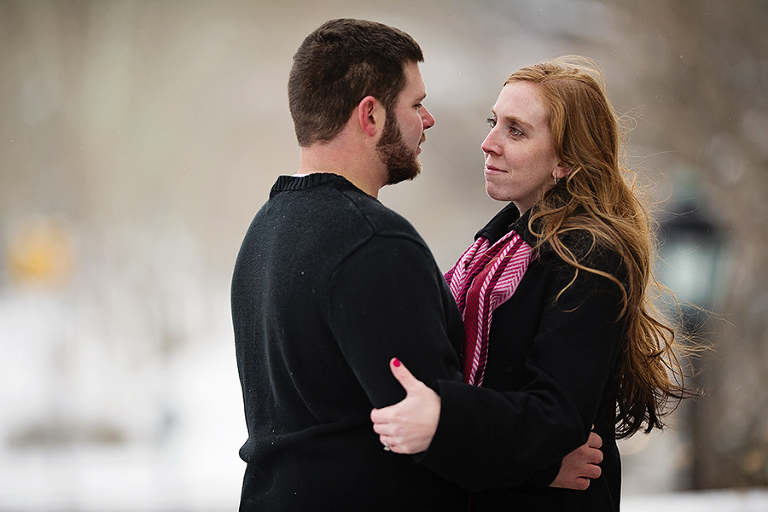 Then we had the cutest snowball fight ever!!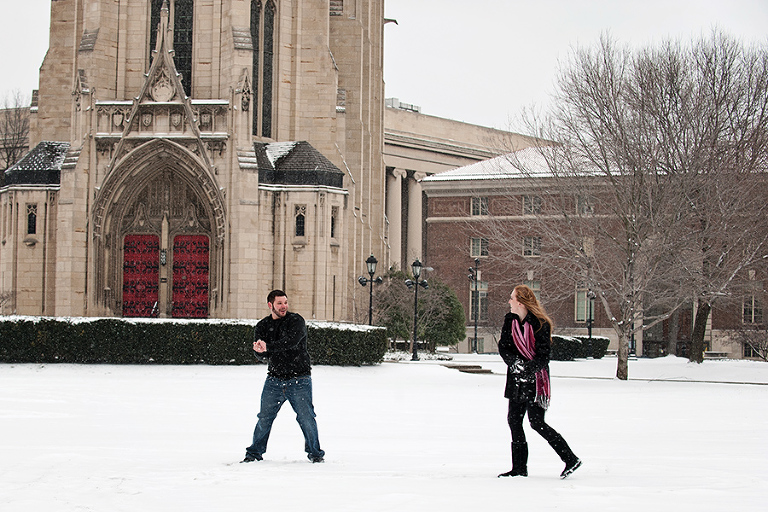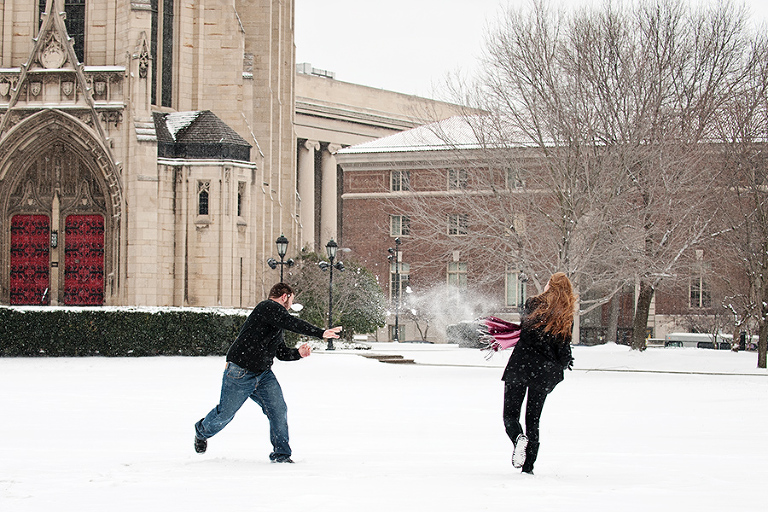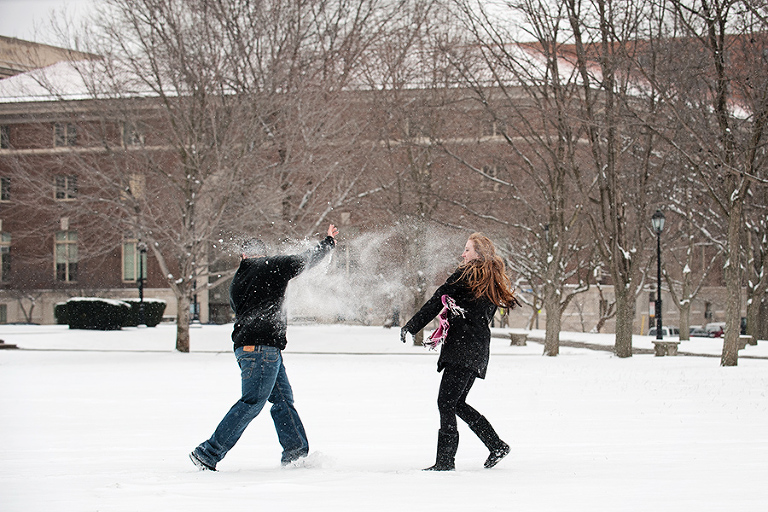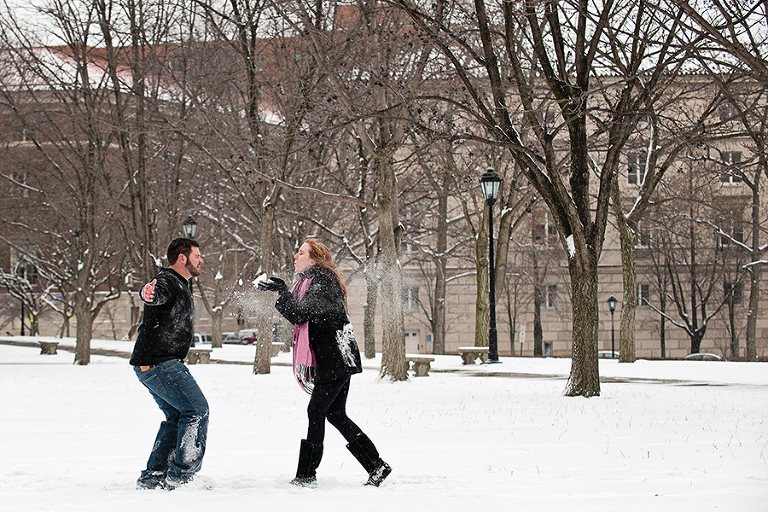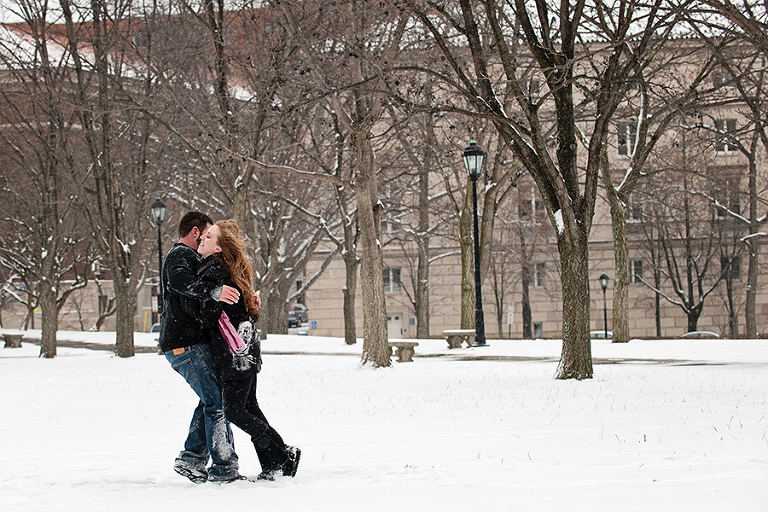 Rolling in the snow.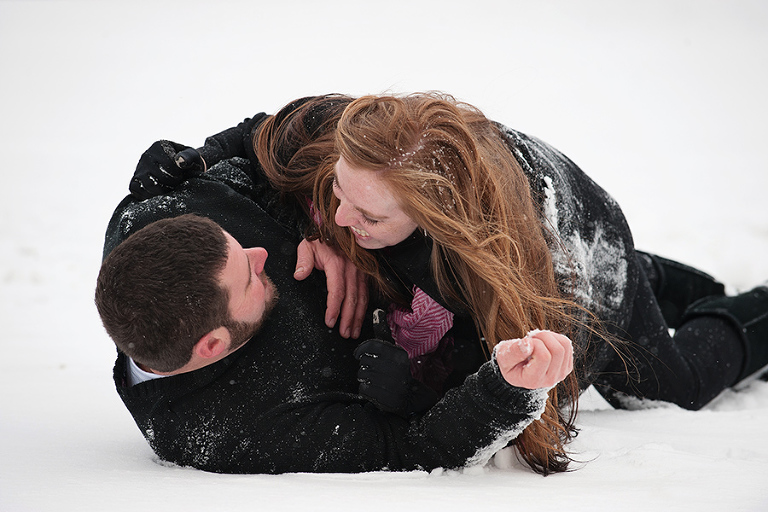 A shot from Matthew. Allen was totally into the snowball fight.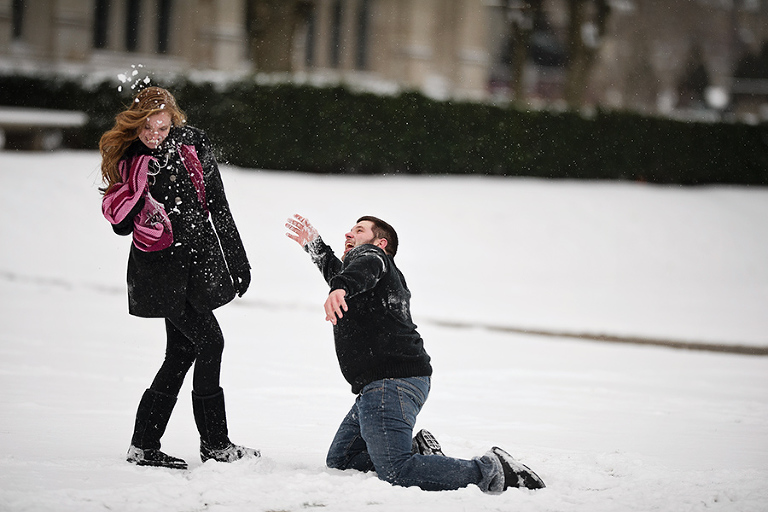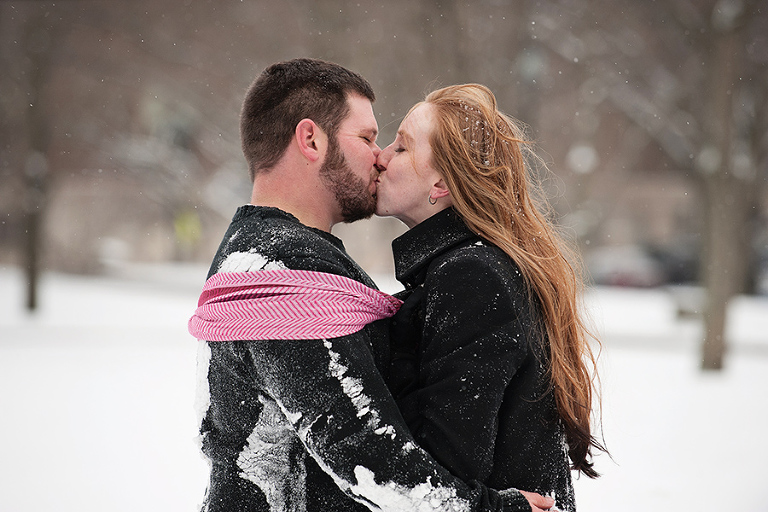 We headed into Pitt to warm up for a bit. And took some cute shots in the revolving door.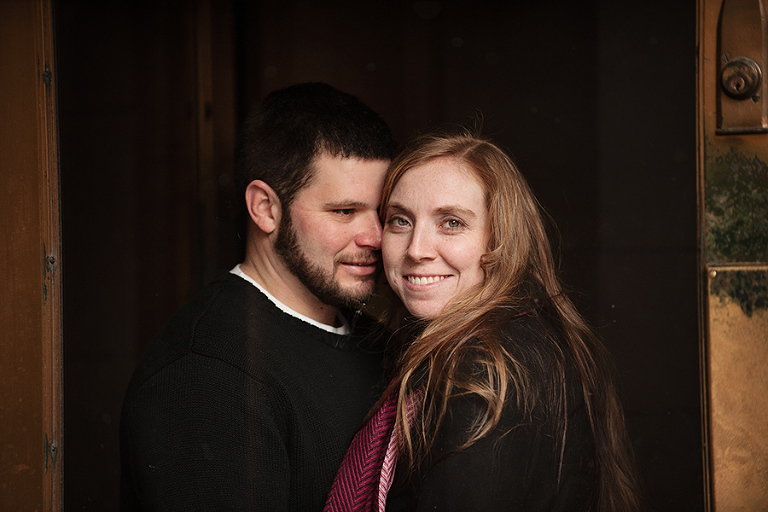 Love this reflection shot Matthew snapped.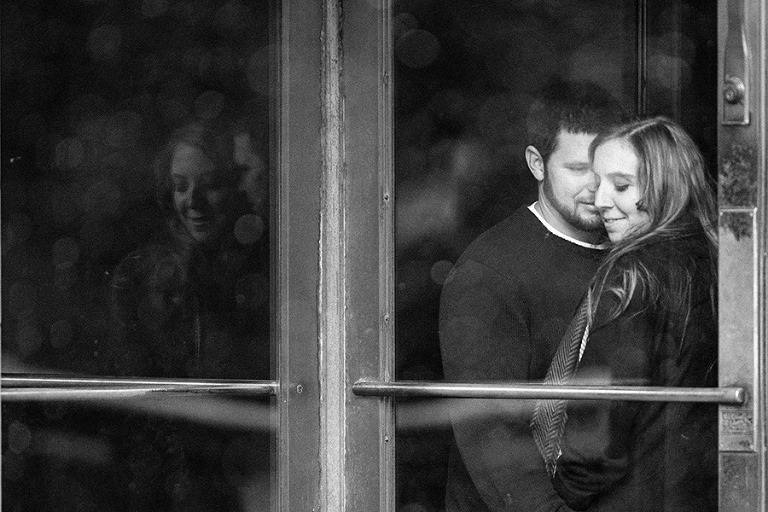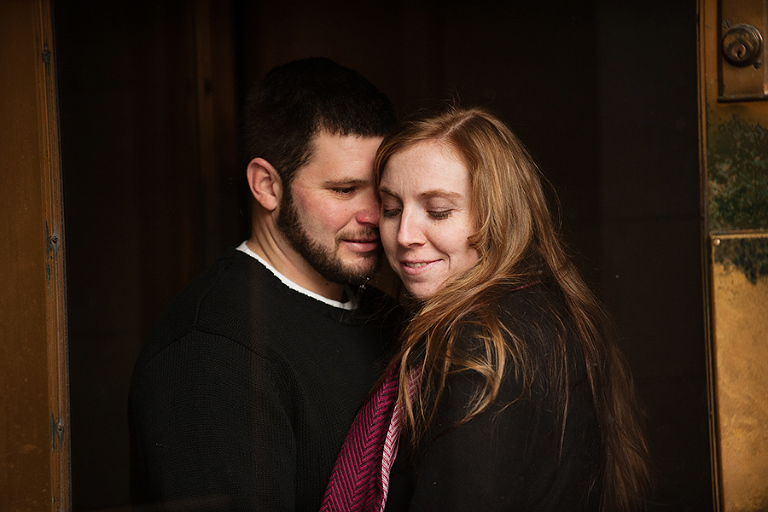 <3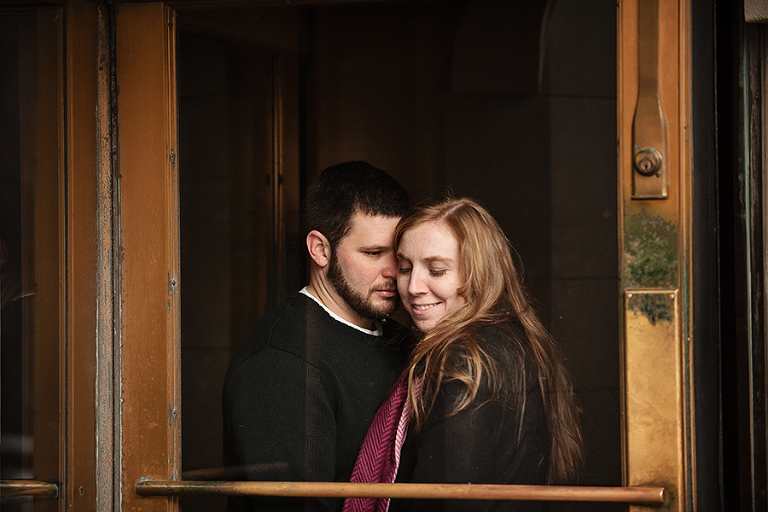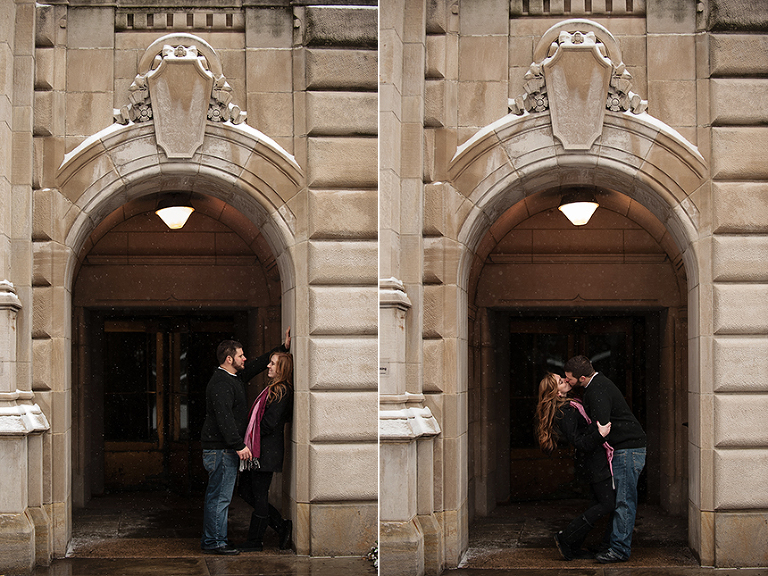 Matthew had some great captures in this little spot.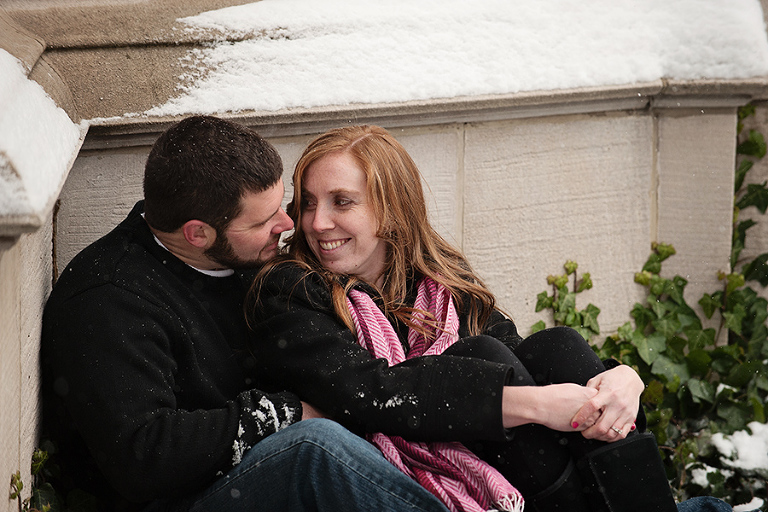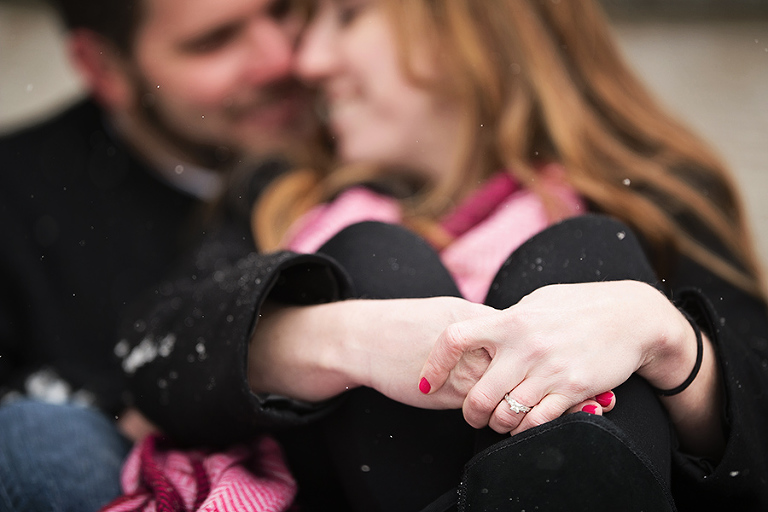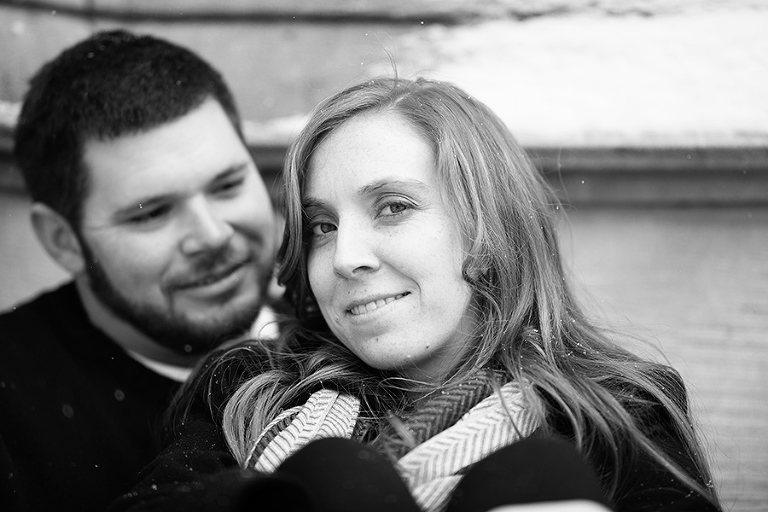 I totally am loving this new spin on the red door at Heinz Chapel. I really liked it in the background. It gave a nice pop of color.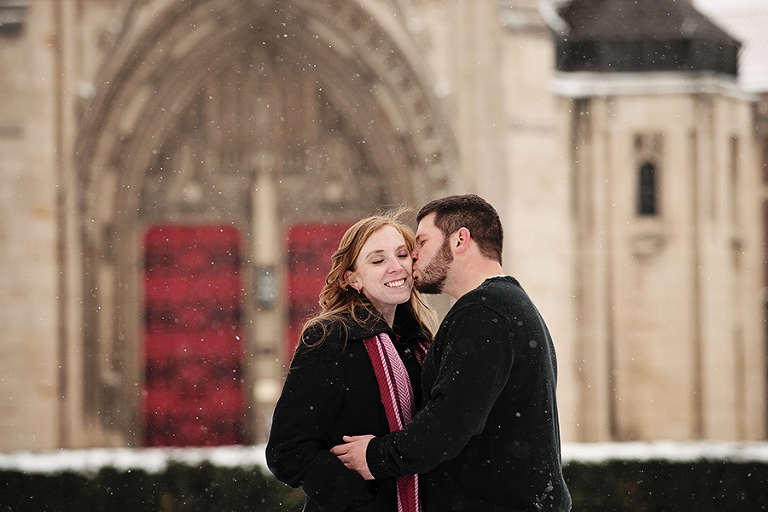 One of my faves of the day!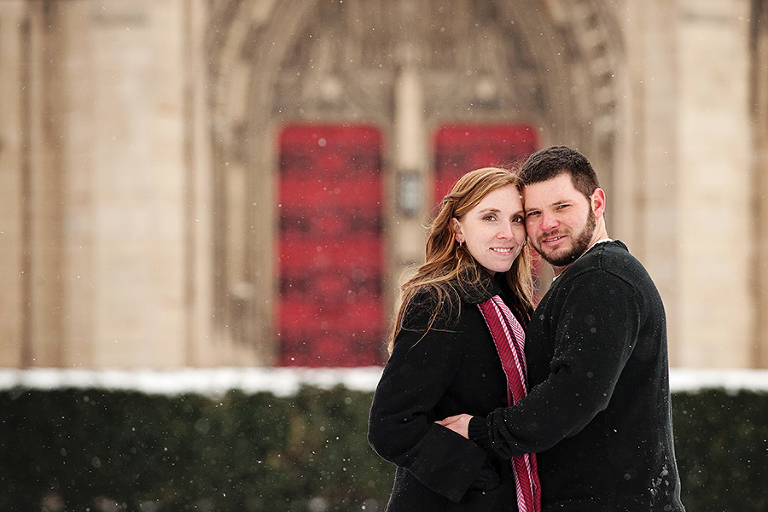 Walking back to the car at the end of the shoot.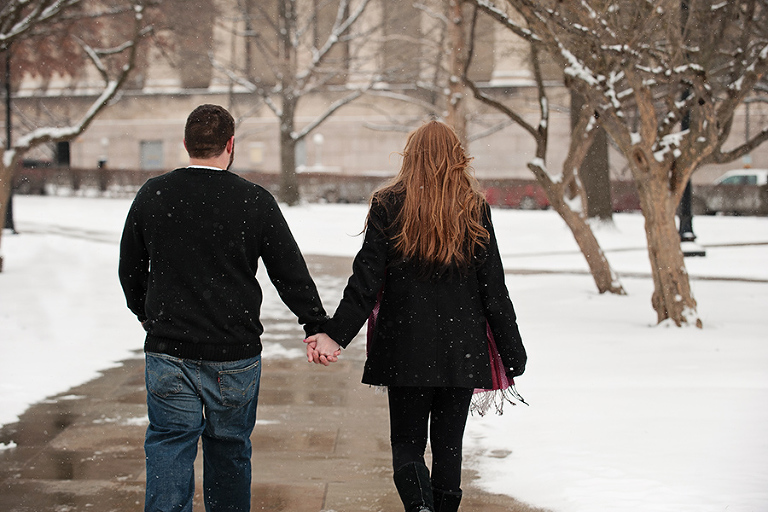 I love the wind blowing Krisyn's hair as she turned back to look at me.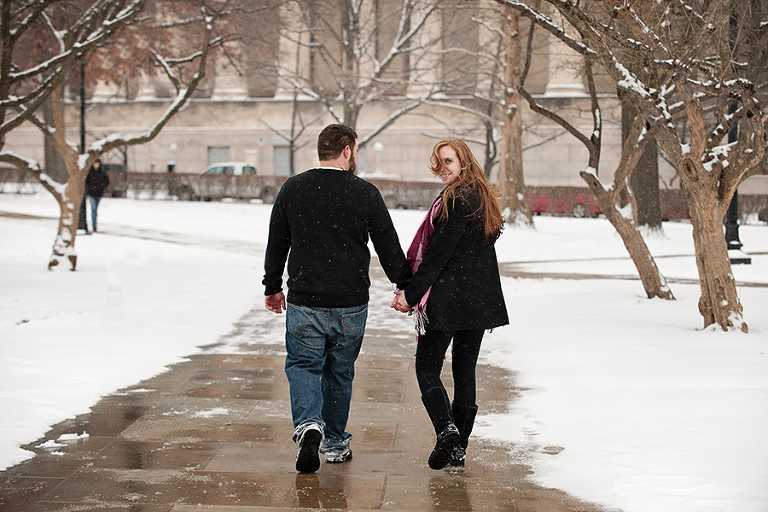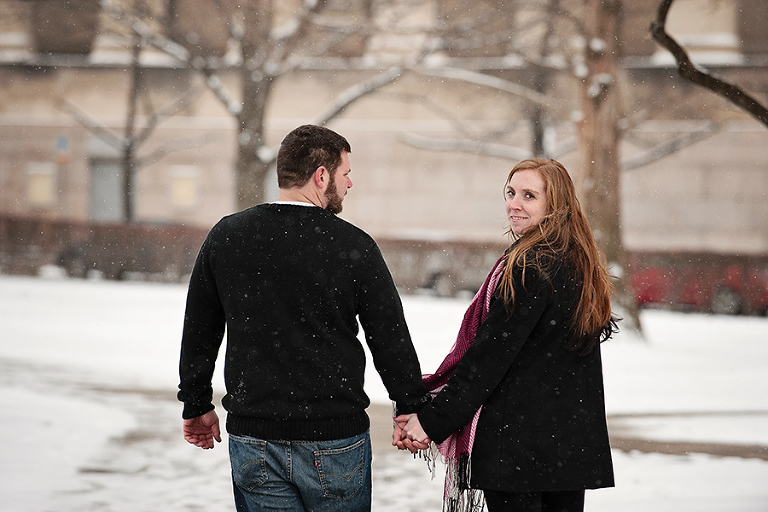 We had an absolutely wonderful time! I cannot wait to shoot again in the spring! Hope you love them!