I know I have been quiet on the blog for a while, but boy do I have quite a bit to share with you in the next couple weeks! First up is Kristy & John's North Shore engagement session. These two chose the awesome backdrop of Allegheny Landing along the Heritage Valley Trail next to PNC Park.
These two were very sweet and natural together. It made them very easy to photograph. I'm really looking forward to their wedding at the Priory in the spring!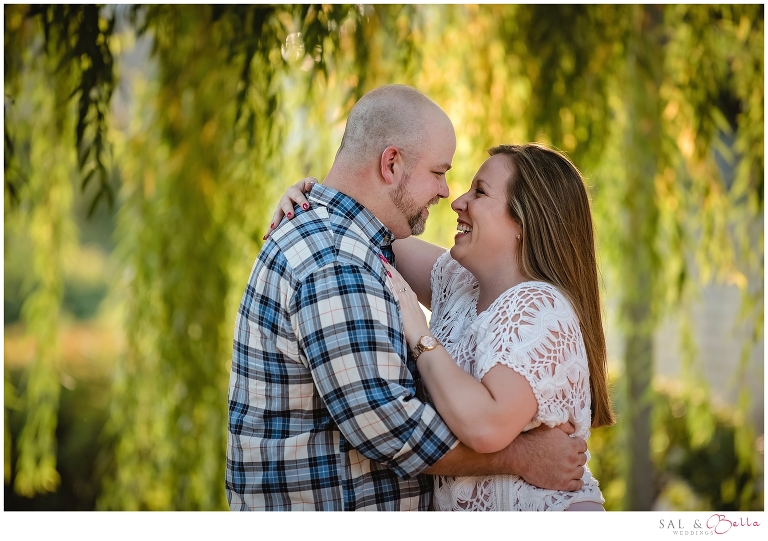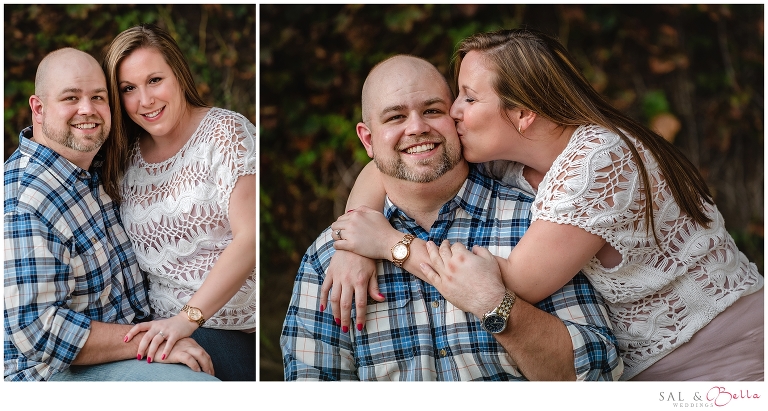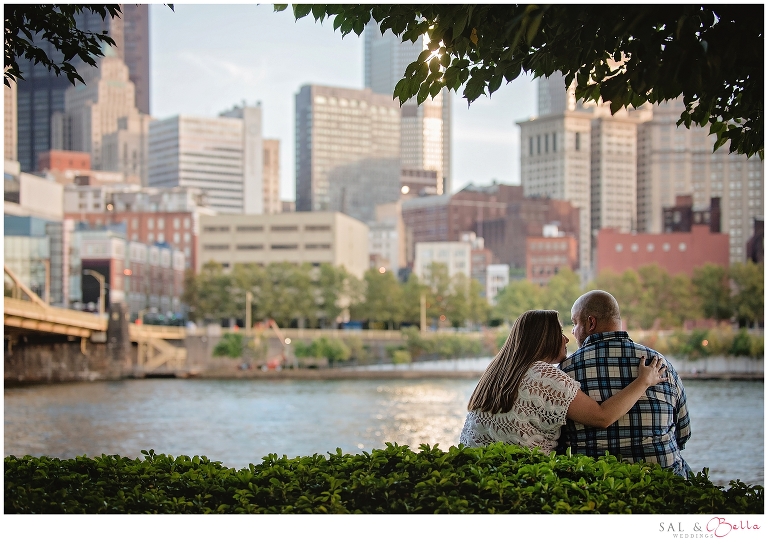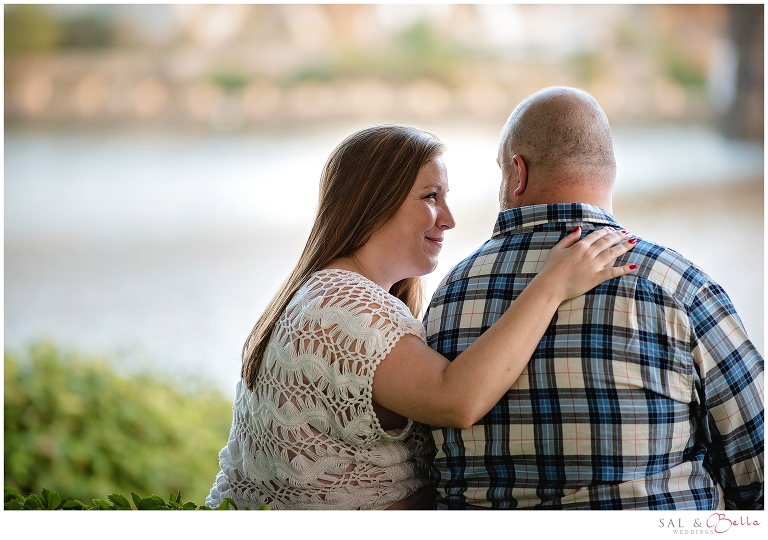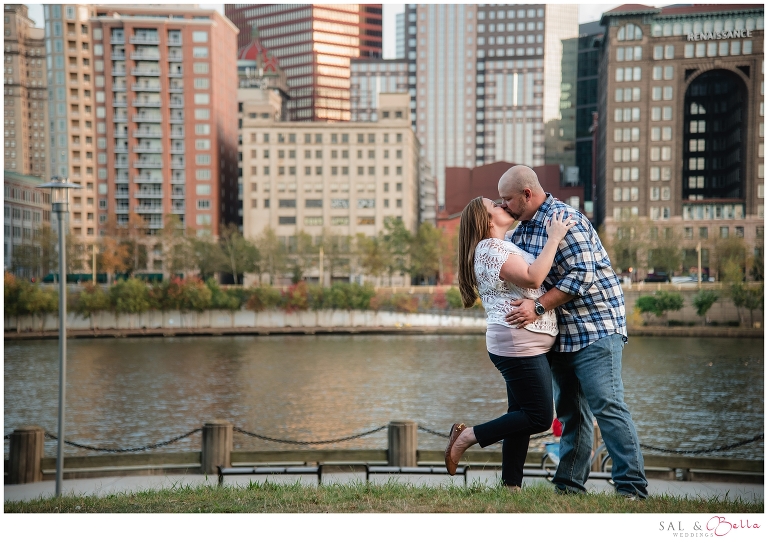 We also utilized the Roberto Clemente Bridge for their second outfit, which I think was a perfect choice. I love how the crimson in their shirts pops right out off the yellow of the bridge.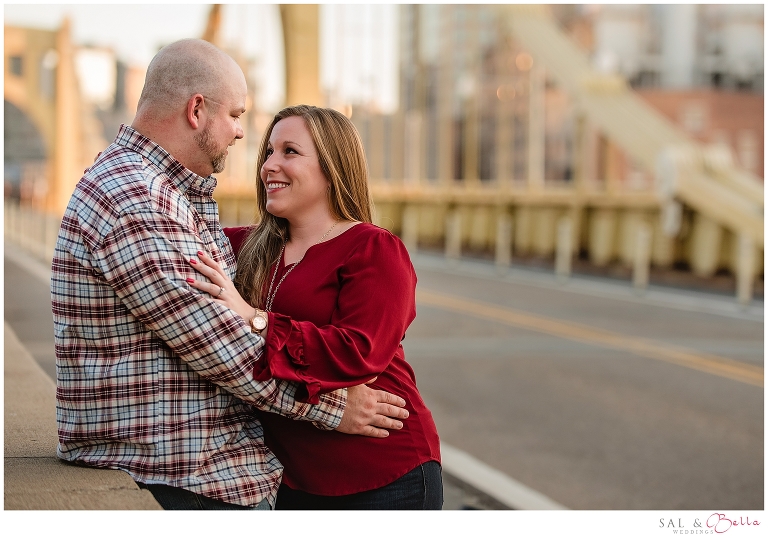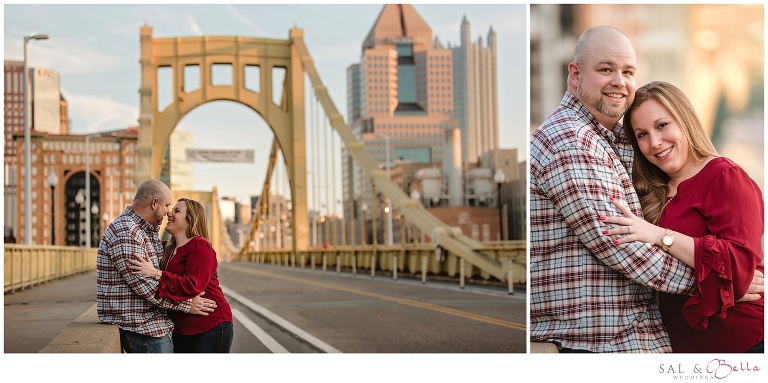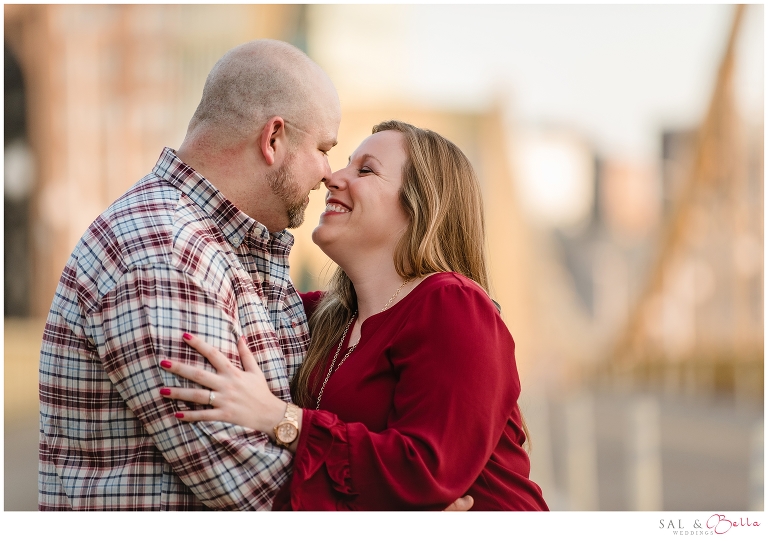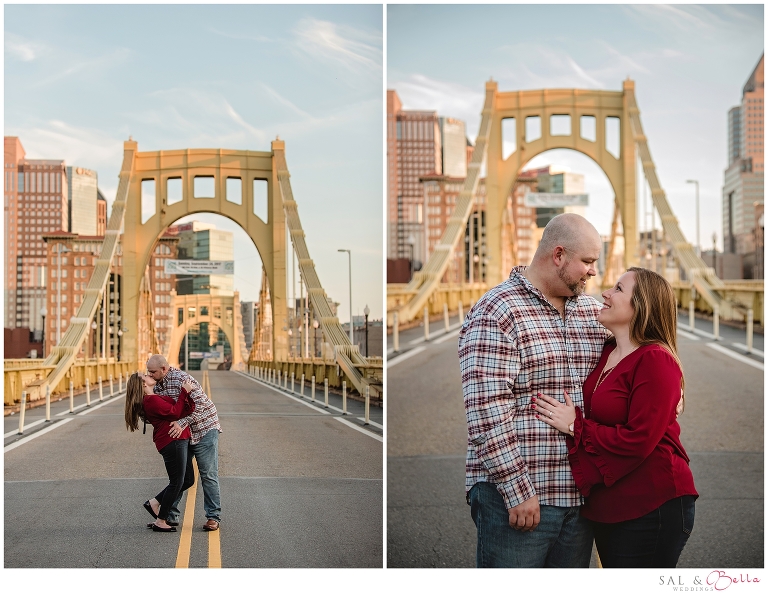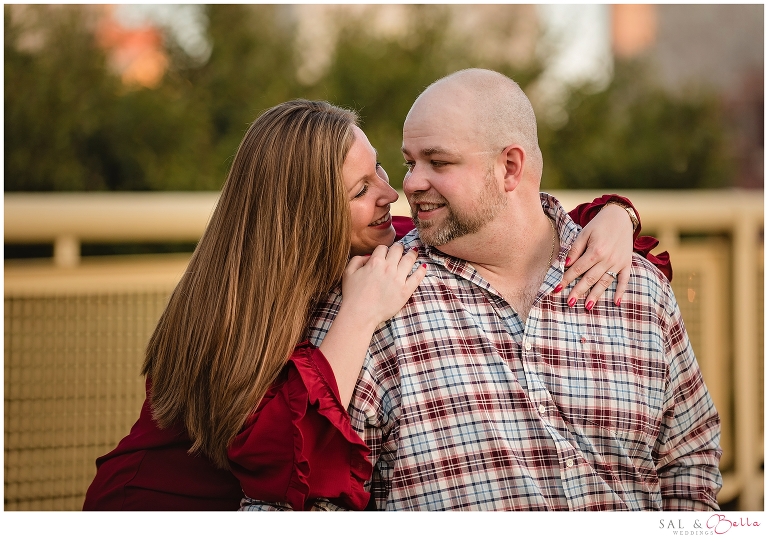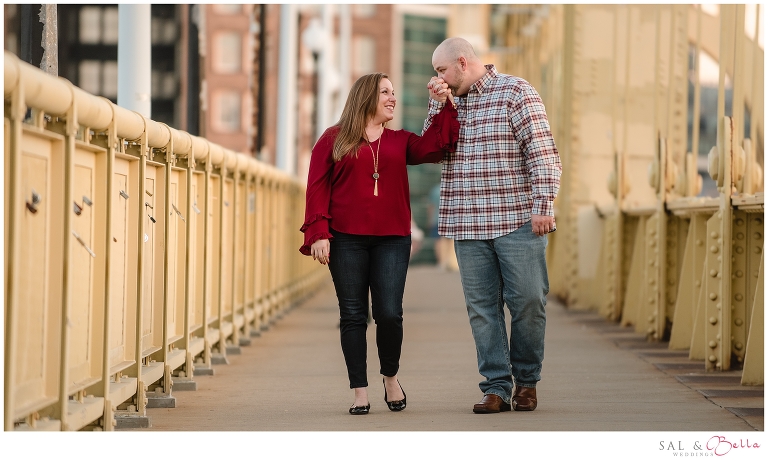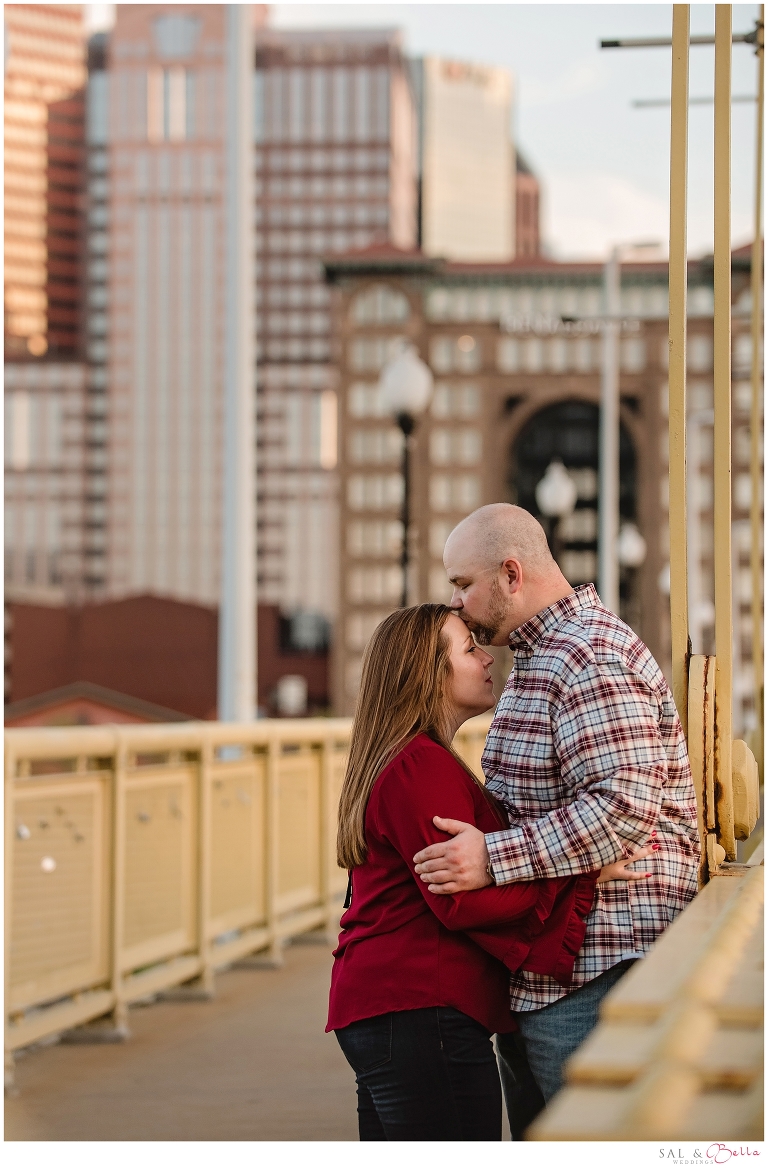 The smile on John's face says it all. He is a man in LOVE!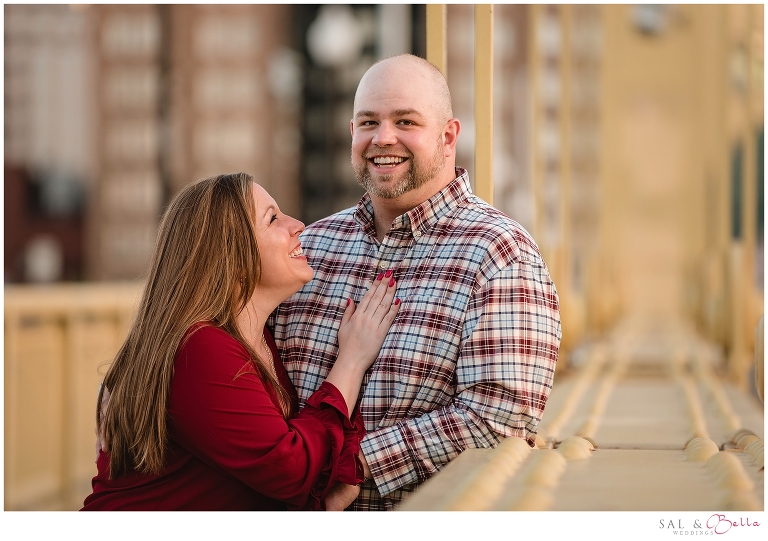 Weddings by Sal & Bella : Pittsburgh Engagement Photographers : Allegheny Landing Pittsburgh Engagement