I'm so excited to share, It's my little sister's wedding!!!!
I'll keep the intro short because I know our family and friends are dying to see these photos hahaha.
I am so very grateful to all the help we received to make this big day a reality. My family & mason's family really put together an amazing wedding! I want to thank my vendor friends who we hired for the big day. You guys all did an EXCELLENT JOB, you are amazing and any bride would not regret working with you!!
I also want to take a second to thank two very important individuals, my husband Matthew & one of my best friends, Soozie. They took on the job of photographing the wedding.  They worked together and delivered amazing images. I teased Matthew that for the day it was "Weddings by Sal & Soozie" haha. It was a different experience being on the other side of the camera, but I knew we were all in great hands. I cannot thank the two of you enough for the wonderful memories. 🙂
Onto the photos!!!!
We started our morning at MIAS 2 in Sewickley to get our hair done.  The girls there are fabulous and did a great job on us. Soozie took a break from pics for a bit and also did the makeup for our bridal party.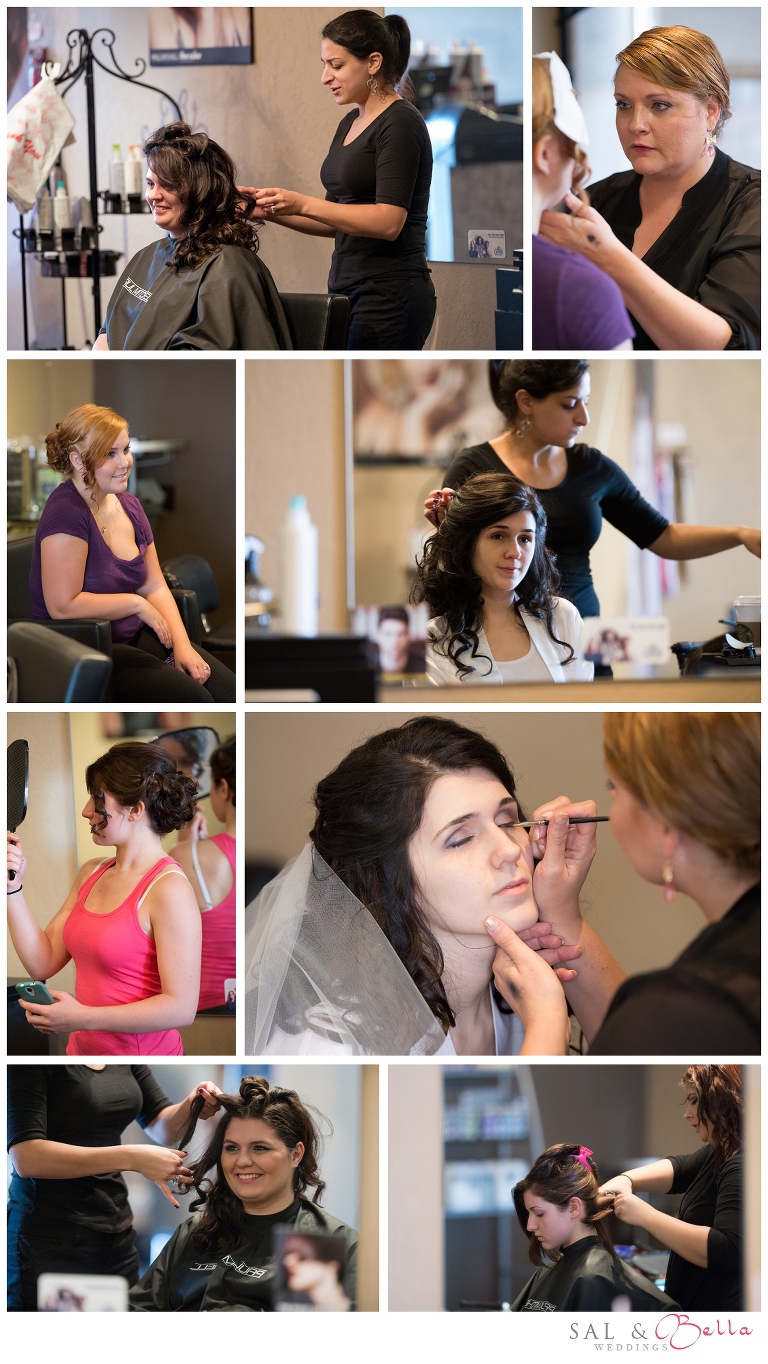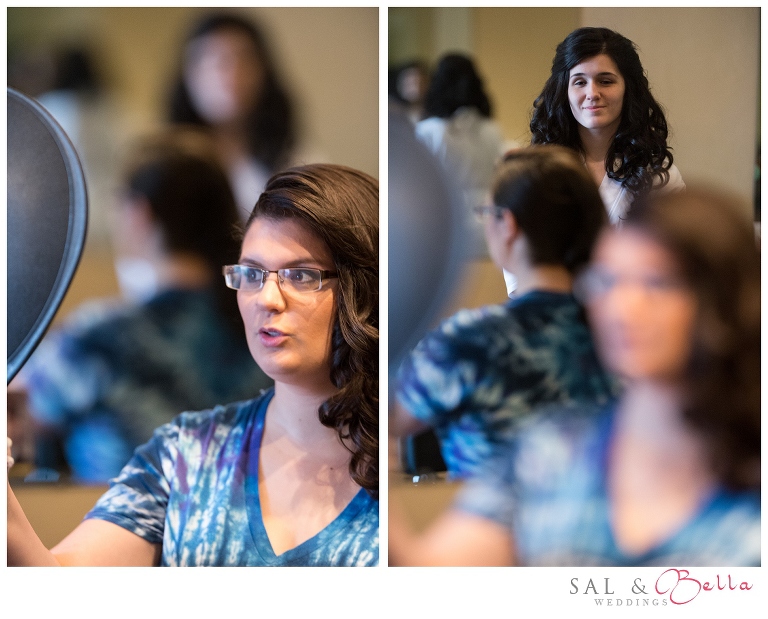 Kayleigh had a gorgeous Oleg Cassini gown.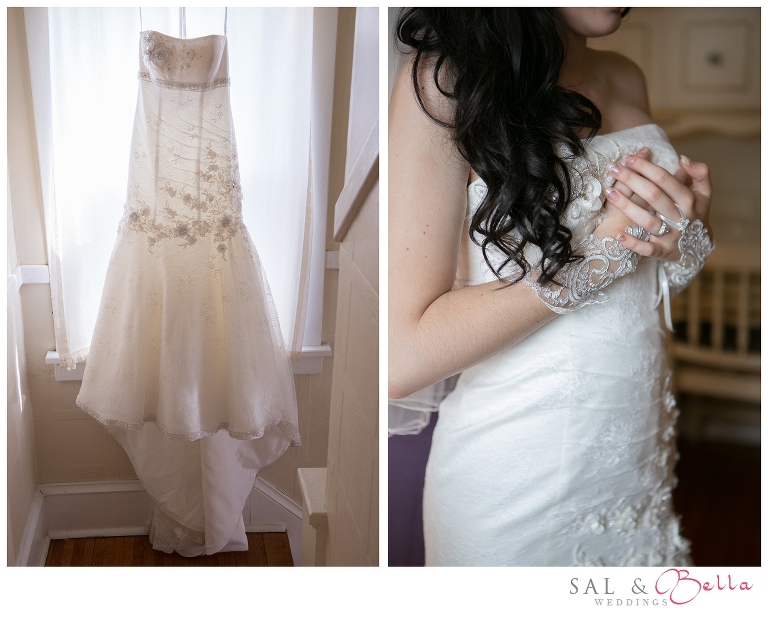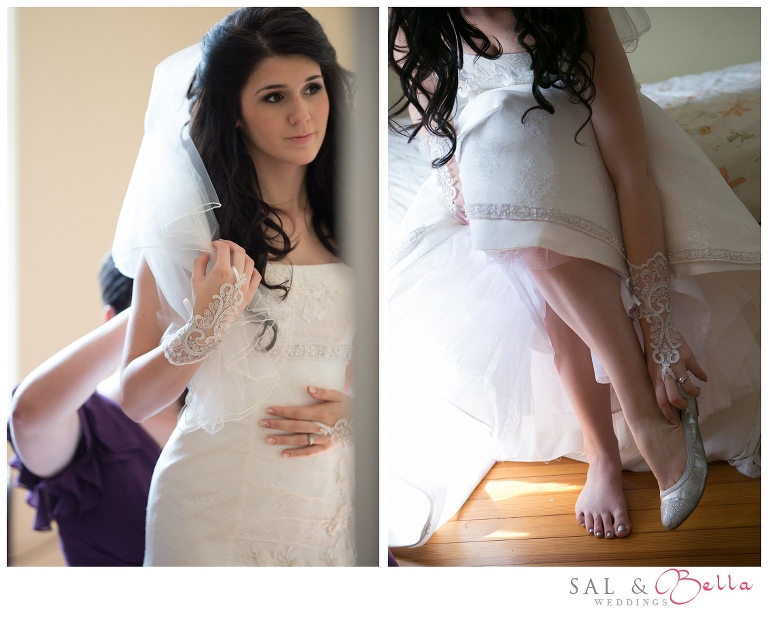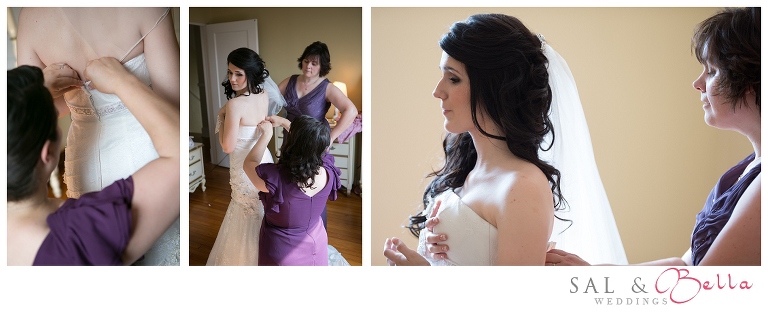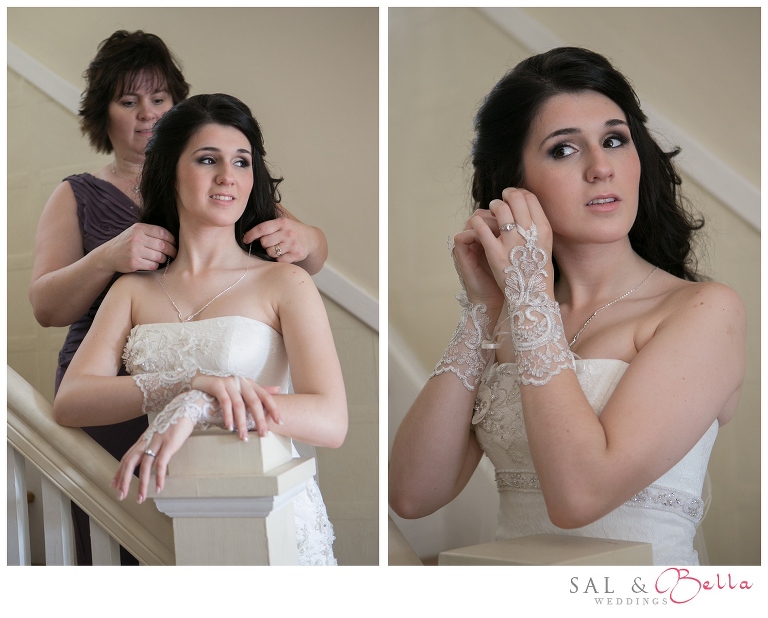 Soozie stayed with us girls while Matthew was with the boys.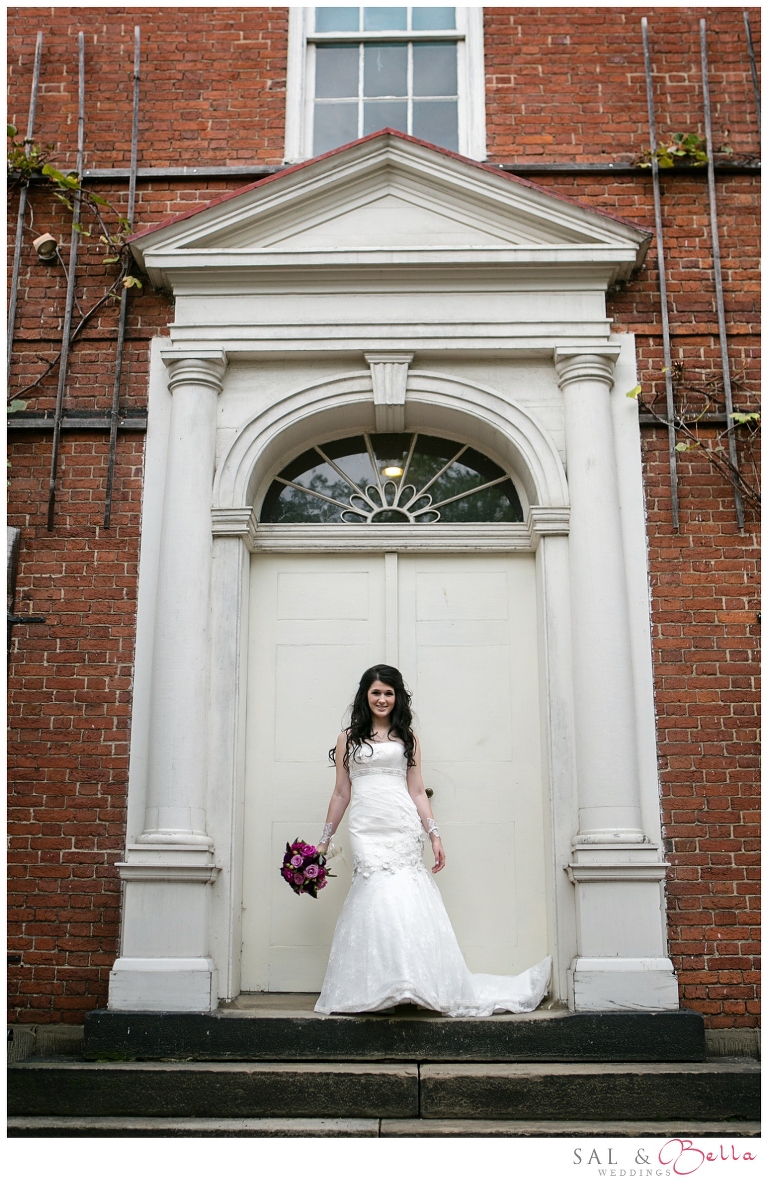 Kayleigh's stunning bouquet. Posies by Patti is an amazing floral company. Patti has done a few of my bride's bouquets so it was a no brainer who to pick when my sister and I started looking into flowers.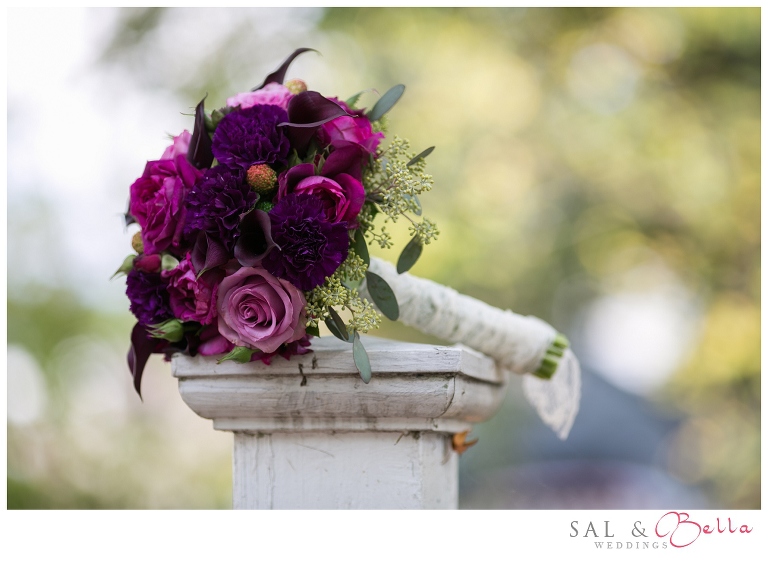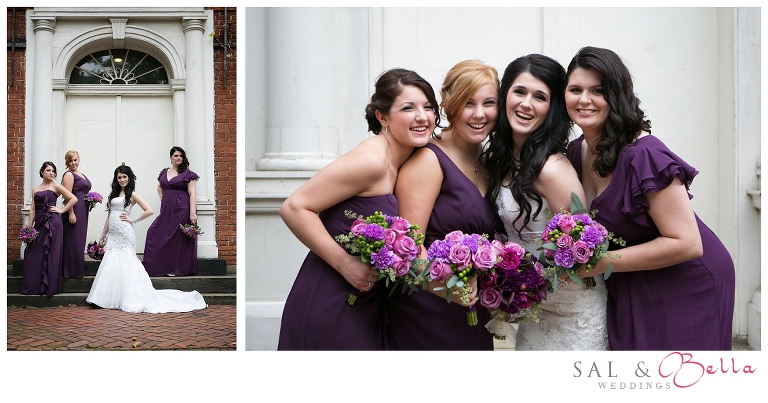 Bridesmaids!
We sadly were missing one of our bridesmaids the day of the wedding. Her mother took a turn for the worst in hospice the week  prior and passed away the morning of the wedding. Our prayers are still with Mikayla and her family. She was there with us in our hearts. We even saved her place & set her bouquet there.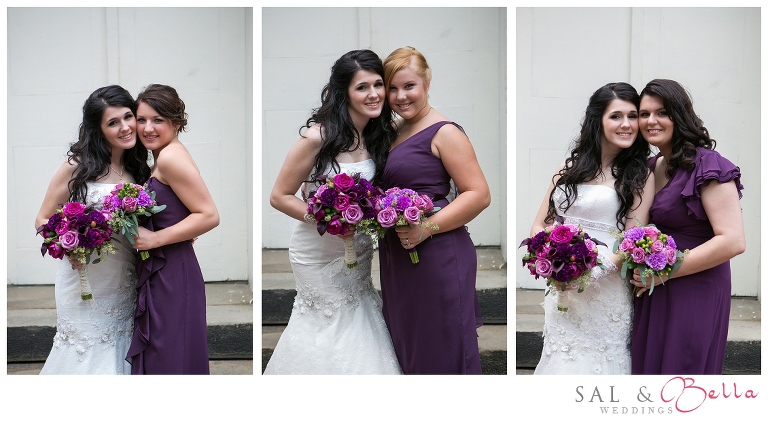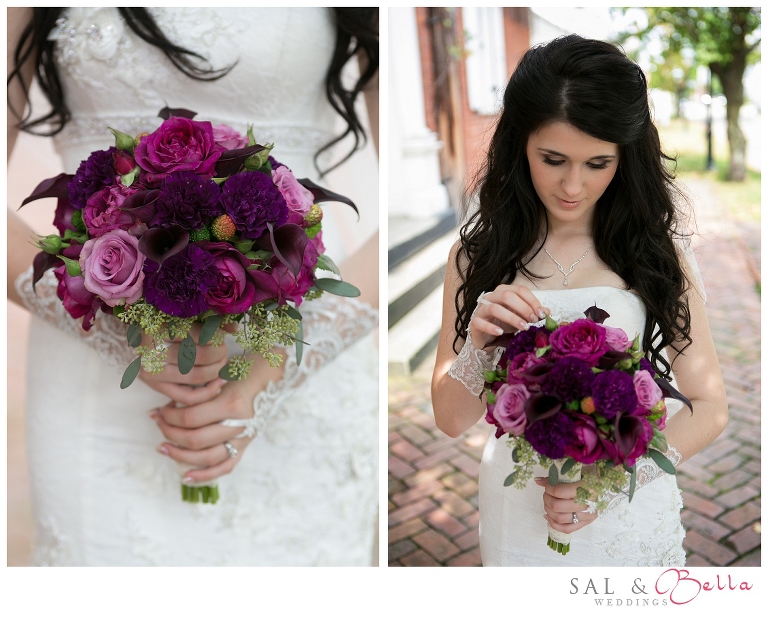 Purple is one of my favorite colors. <3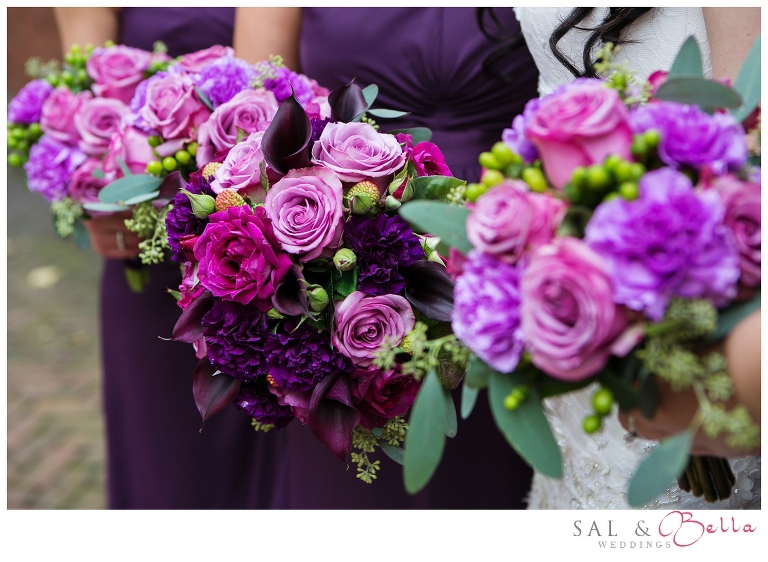 Rings (the only time I picked up the camera really the whole day.. hehe)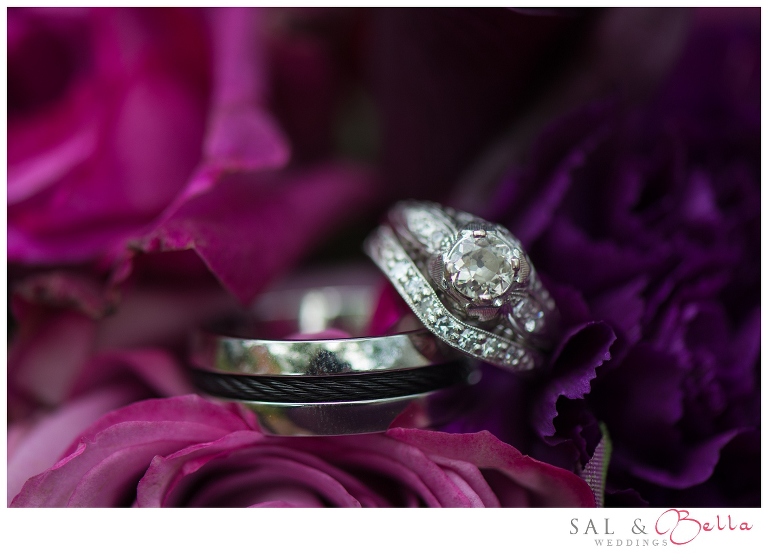 Kayleigh & Mason opted for a first look. It was so sweet and sentimental.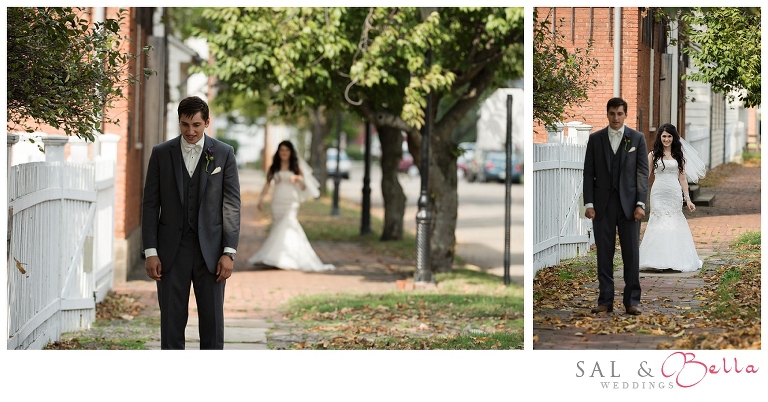 She totally cried.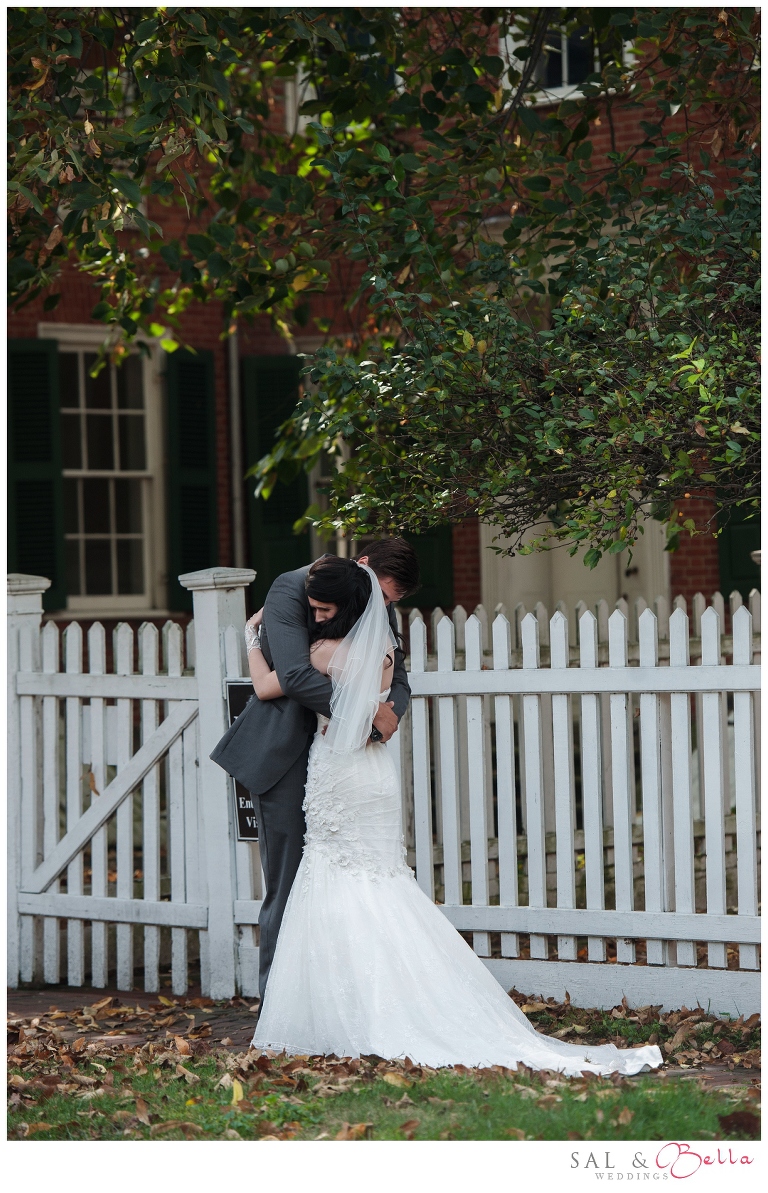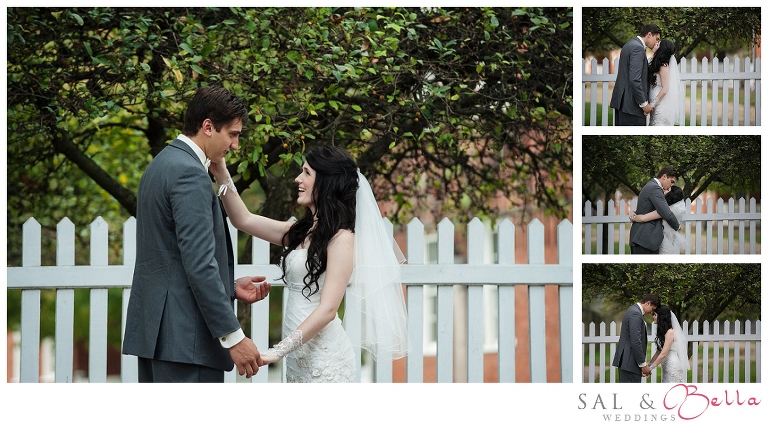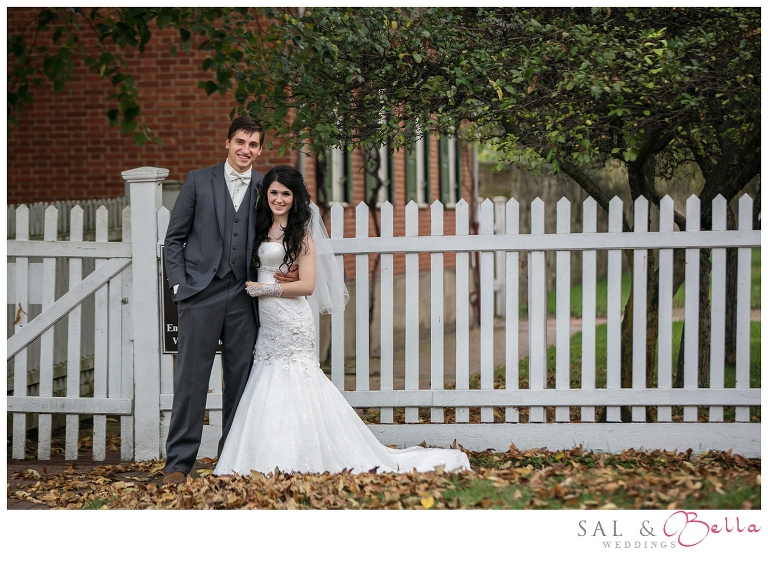 I adore this photo of Mason that Matthew took. He looks very handsome.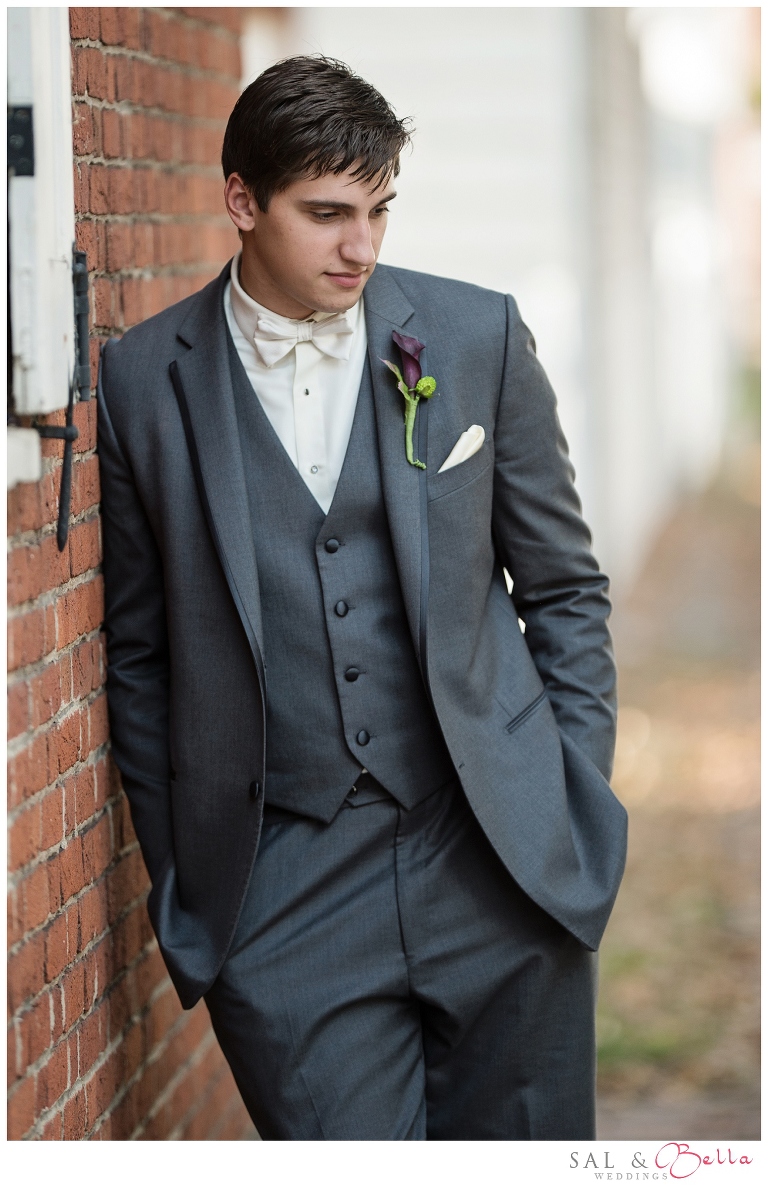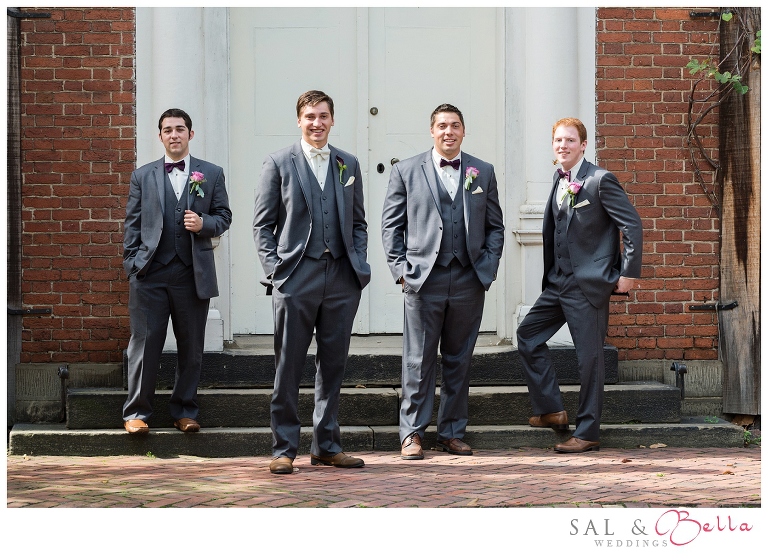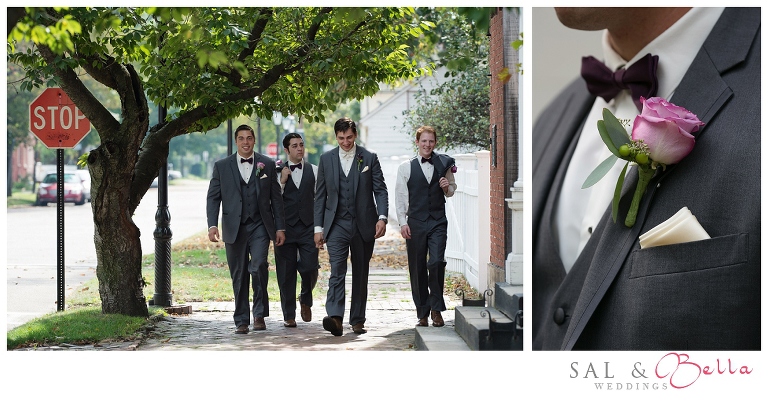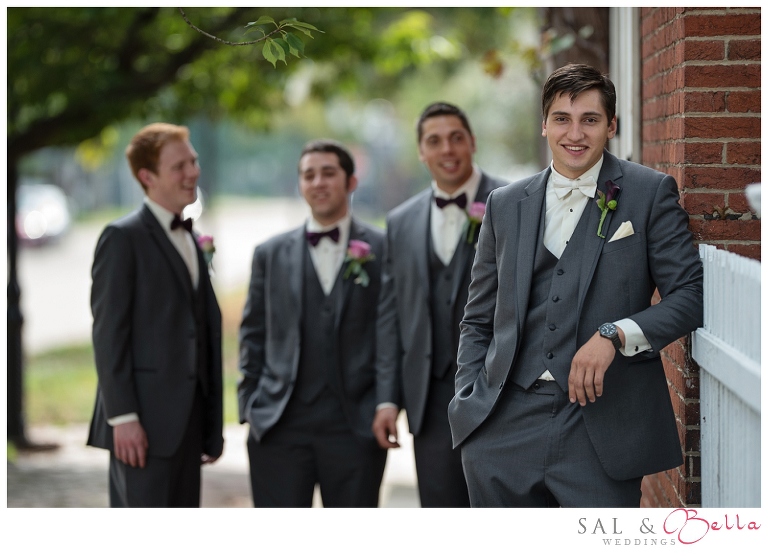 I have to say we are a pretty handsome bridal party 😉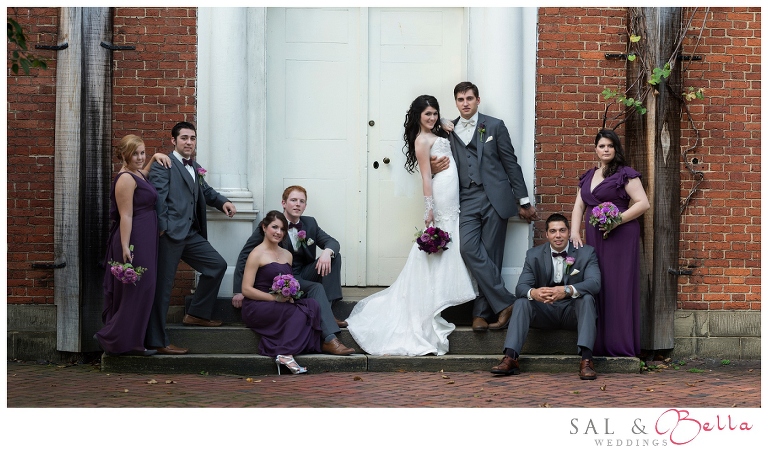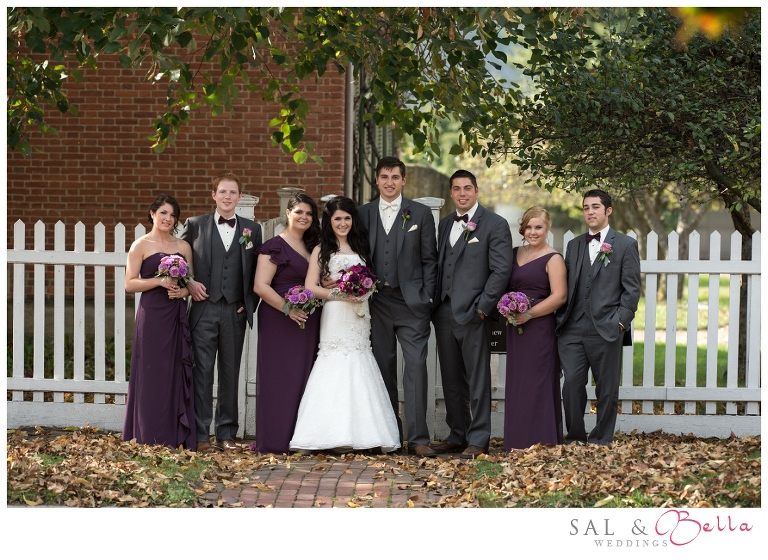 I love these two group shots of Soozie's. Such natural joy there!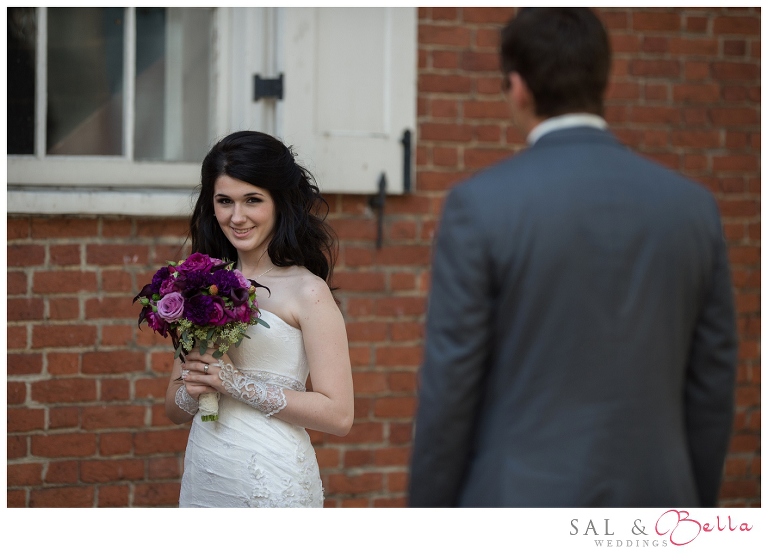 My sister has grown into a beautiful young woman. I have had the privilege of growing up with her, and though it wasn't always in agreement with each other we still had a lot of fun together.
I love this shot of Matthew's, it may be my fave of the day.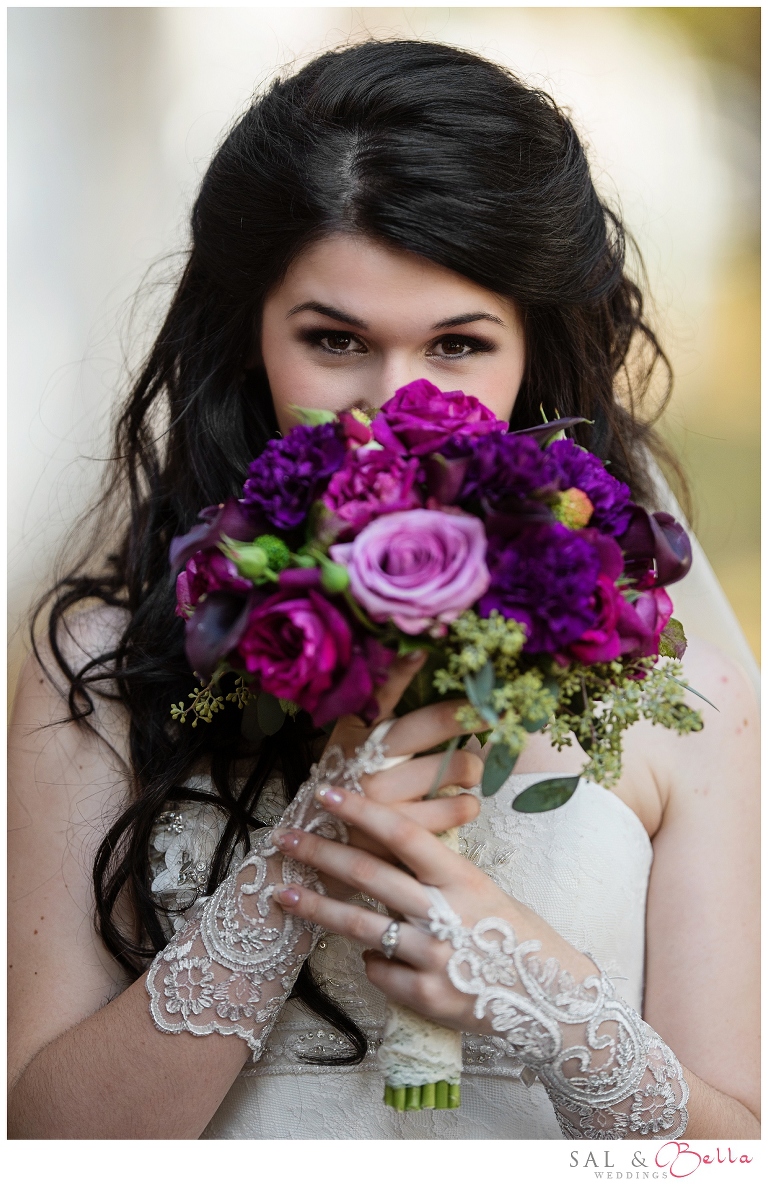 Growing up in the Ambridge Area, we thought it only fitting to use the area around Old Economy Gardens. It's so simple and elegant.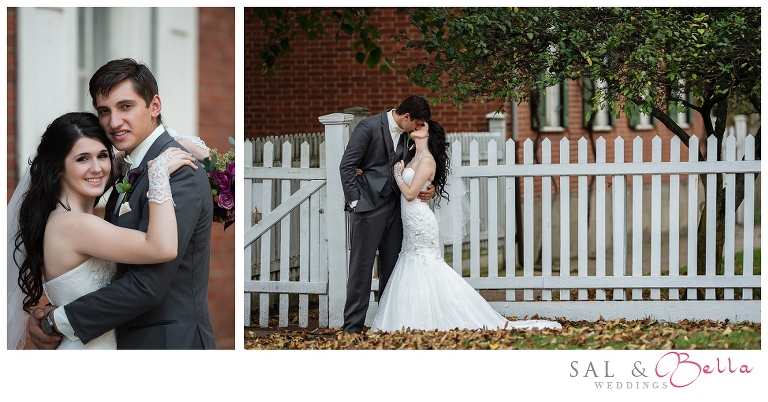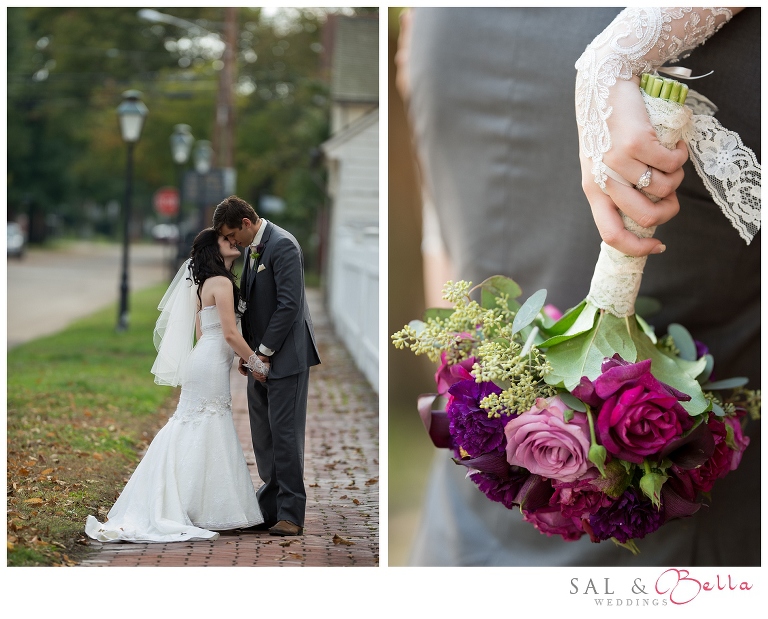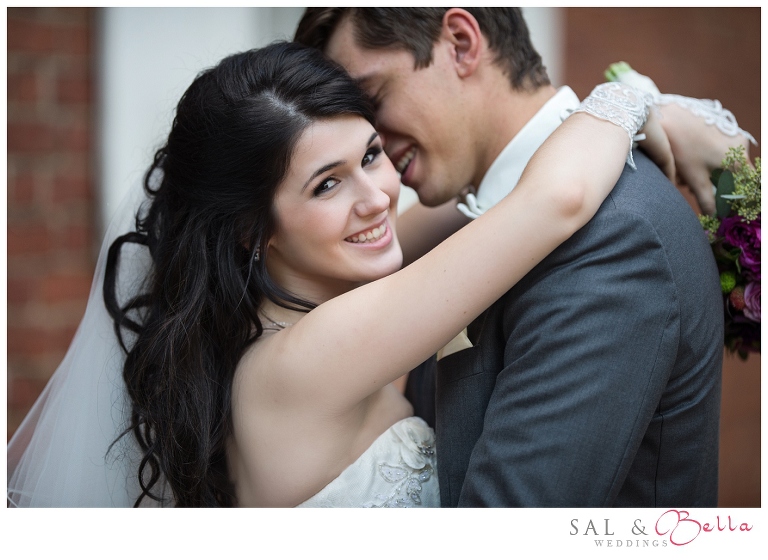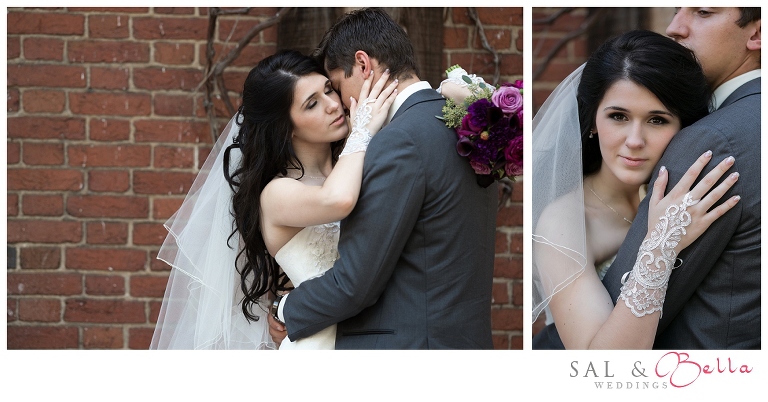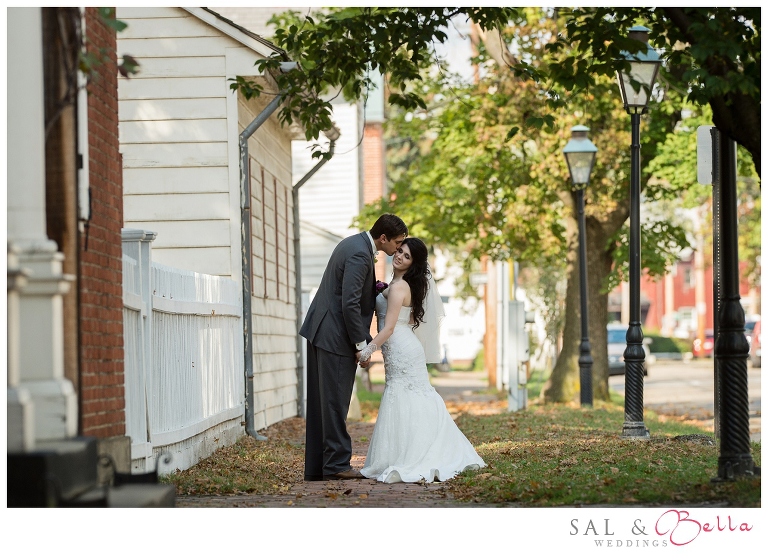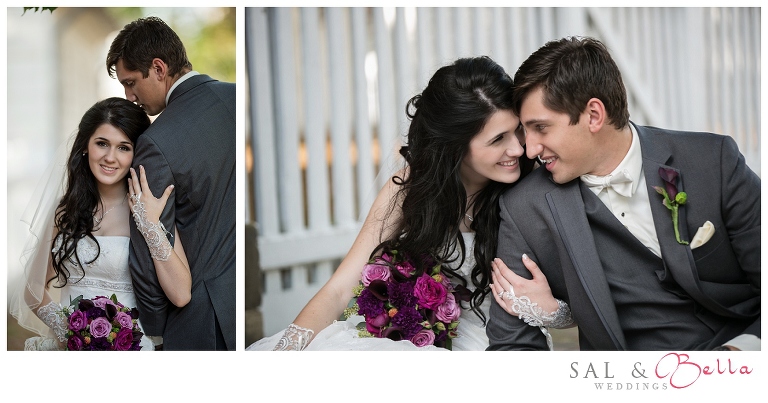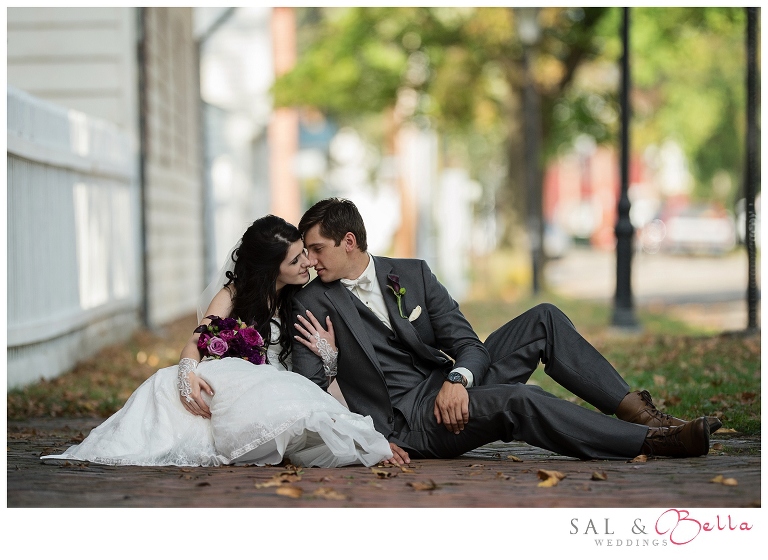 A RARE PHOTO!
Thanks so much Soozie for grabbing a photo of Matthew & I.
I love it.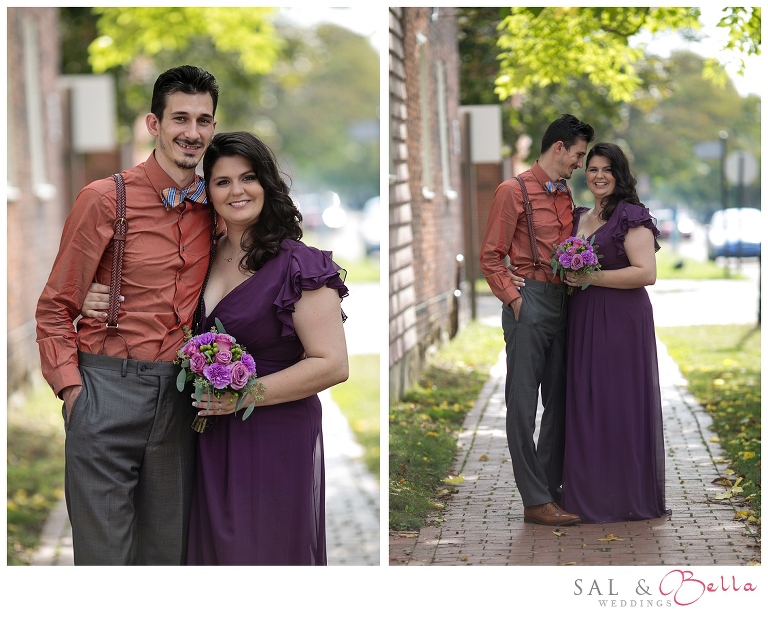 The ceremony was emotional.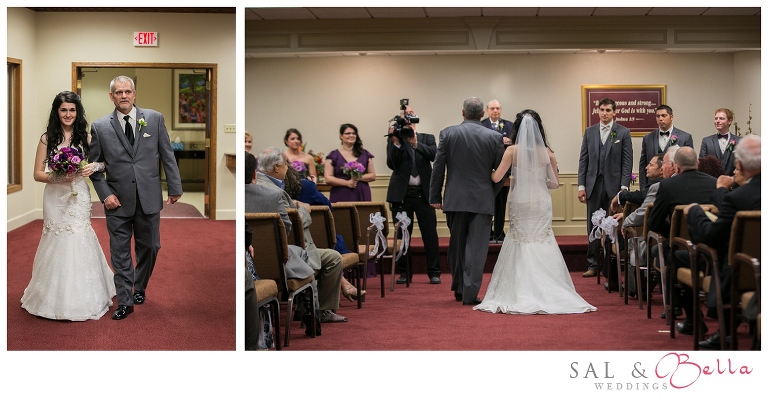 This is such a sweet photo to me, and I will explain why.
When I was a little girl my favorite movie with my dad was Toystory.  He took me out to the movies when each of them came out. His movie with my sister was Finding Nemo. They would watch it whenever it came on. Every time they would reenact the scene with Crush & Squirt "Fin, Noggin, Dude."
As my dad gave my sister away Sunday he gave her a "Fin, Noggin, Dude".. <3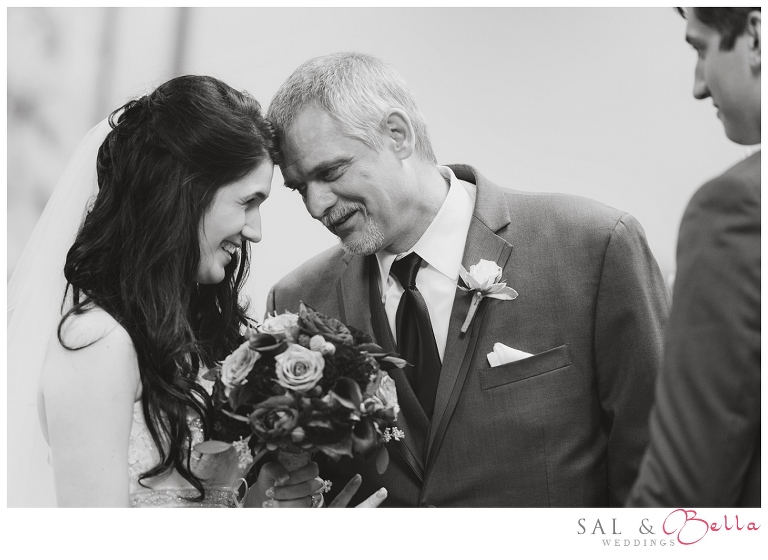 Mason's grandfather officiated the ceremony. I love when things have a personal touch to them.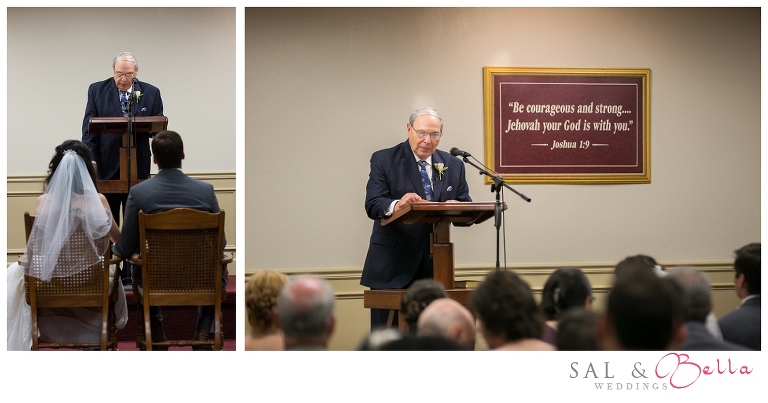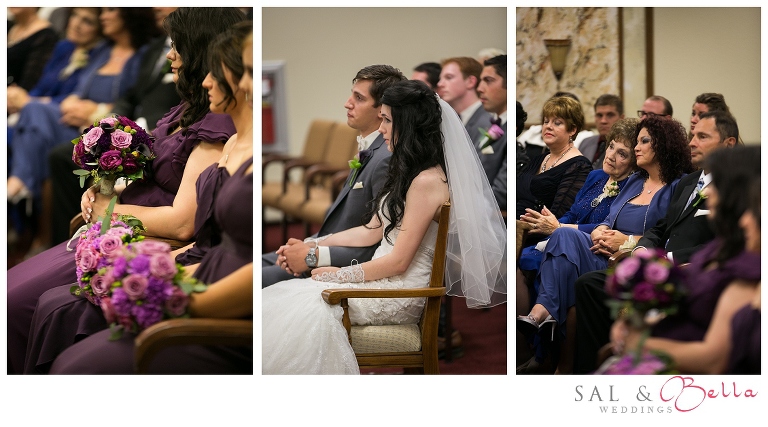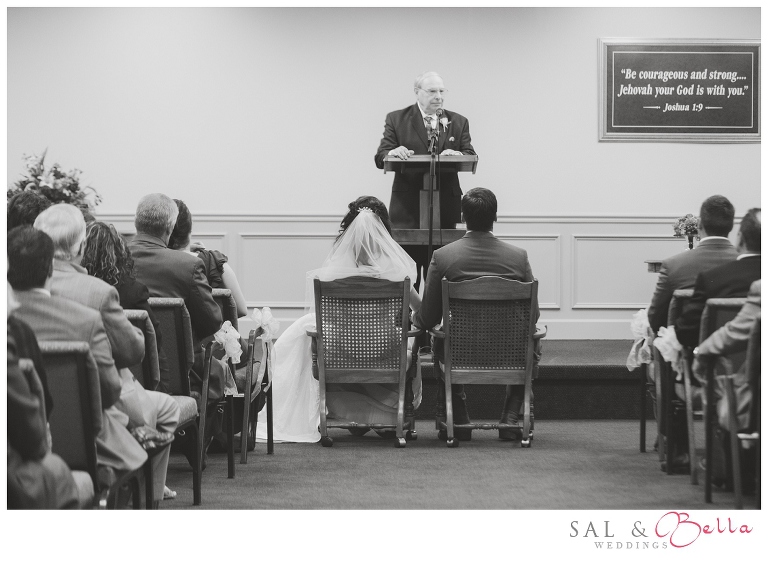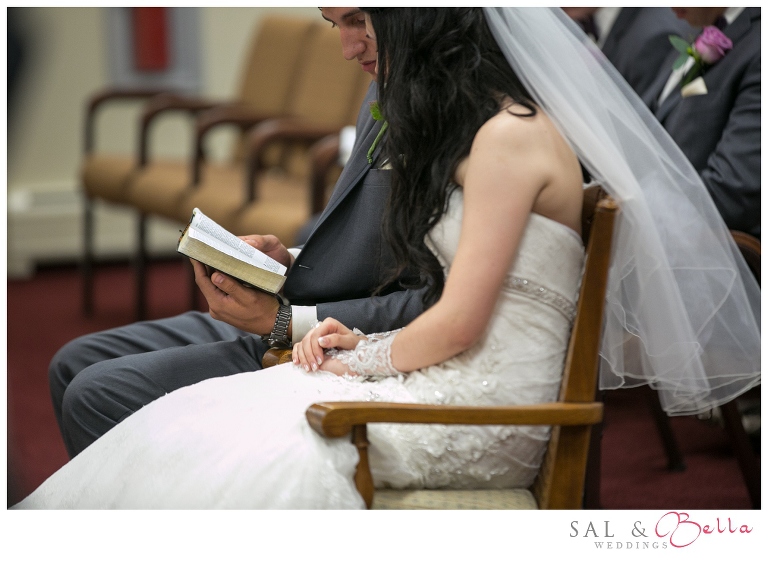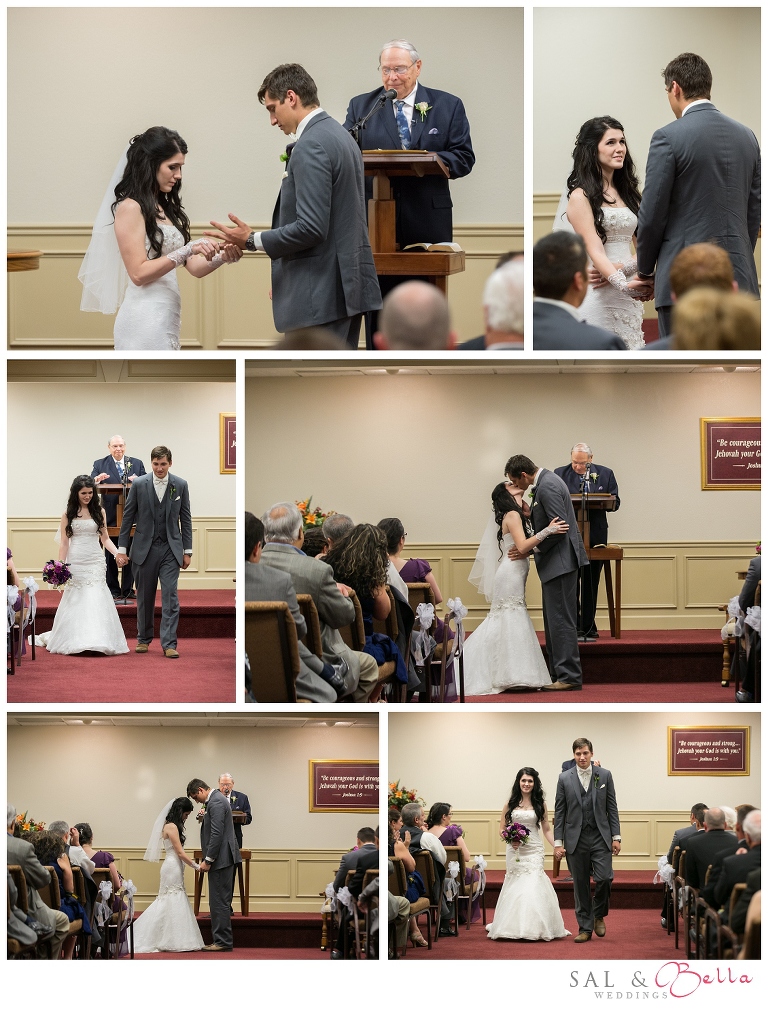 They entered the reception to the Darth Vader Theme… A touch of Mason's personality.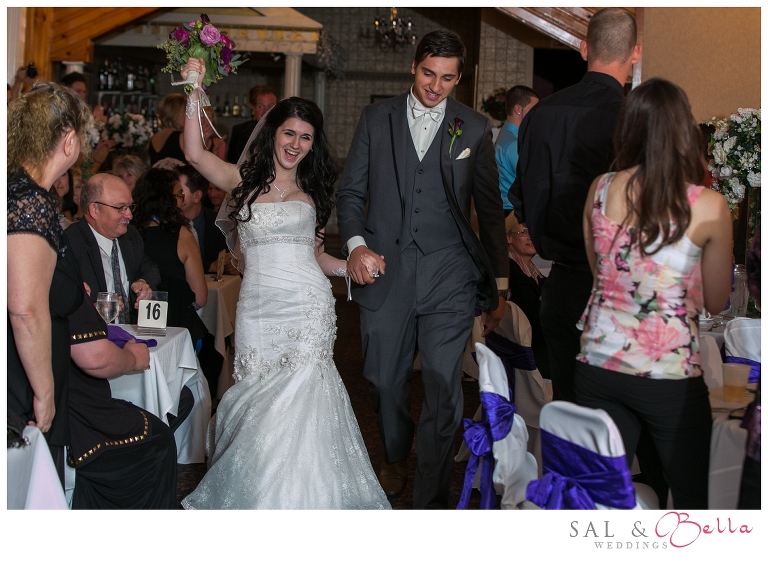 The cake was gorgeous and delicious.
Our very good friend Patti, of Patti's Pastries (link at the end of the blog), whom also made my wedding cake 5 years ago, made an AWESOME & DELICIOUS wedding cake. She also as a surprise, made a small anniversary cake for my parents, who celebrated their 28th anniversary the day before the wedding. It was so thoughtful of her. <3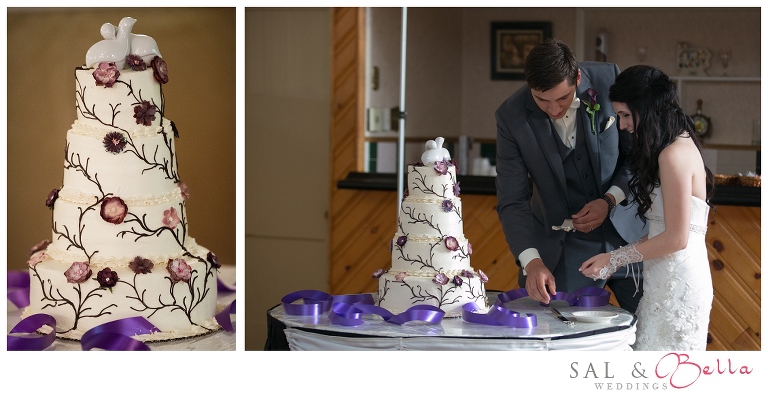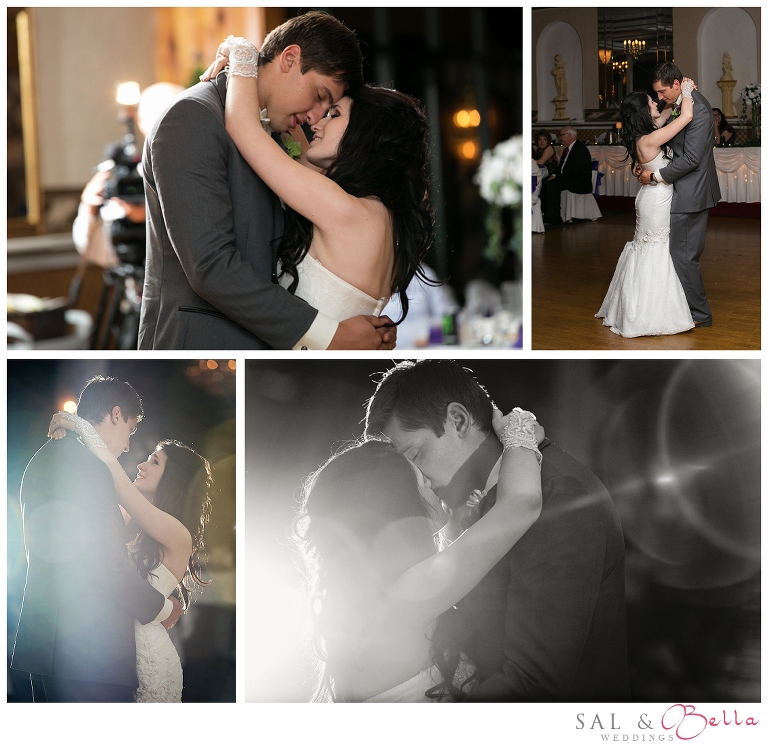 So I got through most of the day without crying too much… but my mom and I both bawled for the father daughter dance.
The song was "I'm Already There" by Lonestar which is a song my dad would play when he went out of town for my sister.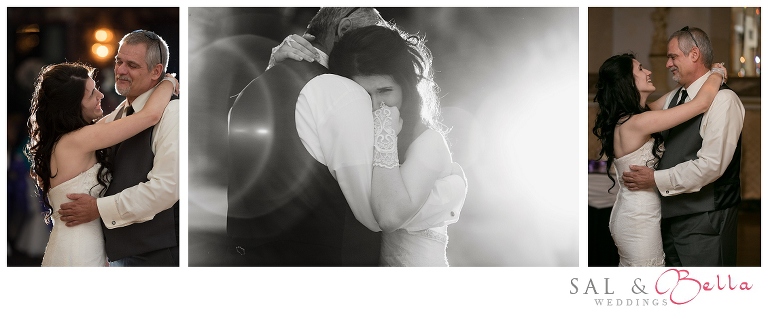 "Wind Beneath My Wings" – by Bette Midler for Mason & his Mother, Beth's dance together.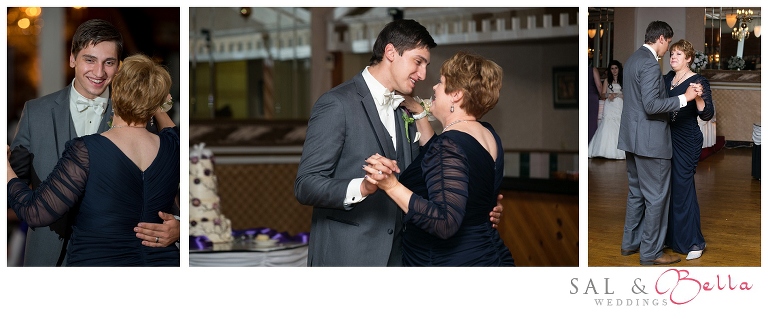 Cute candids.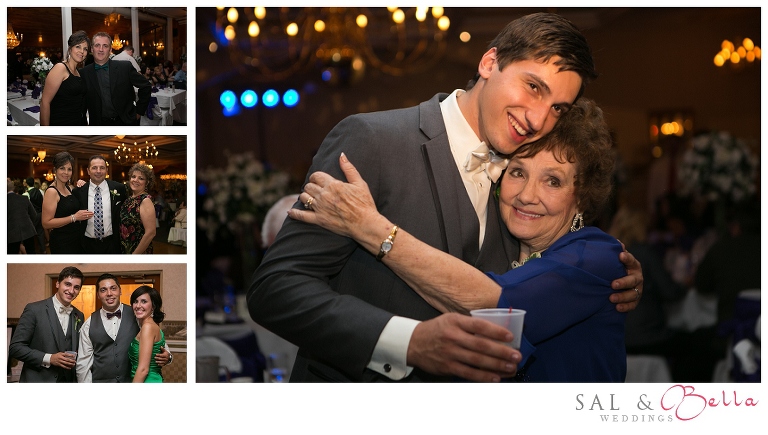 Our party was awesome. We danced all night haha.
We chose Scott, DJ Magic Moments as our entertainment for the night.
He was absolutely awesome.

Everyone was busting a move…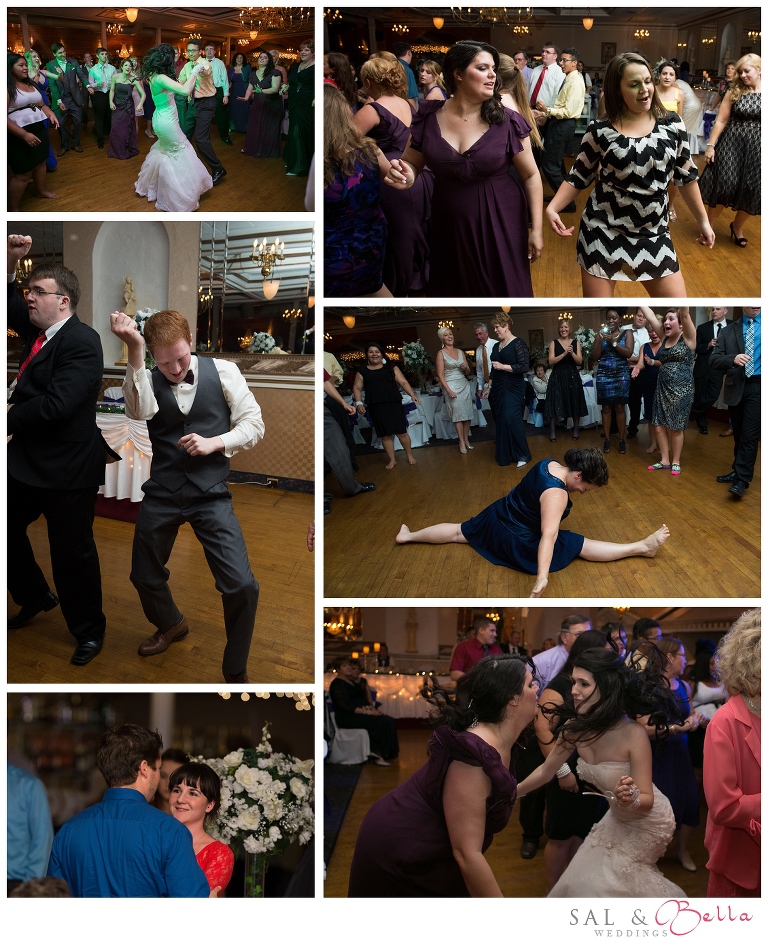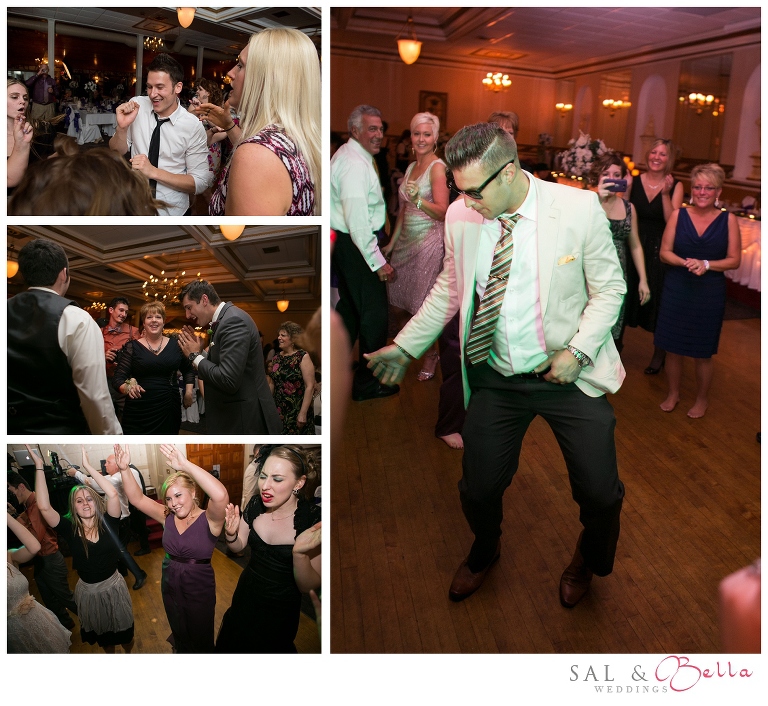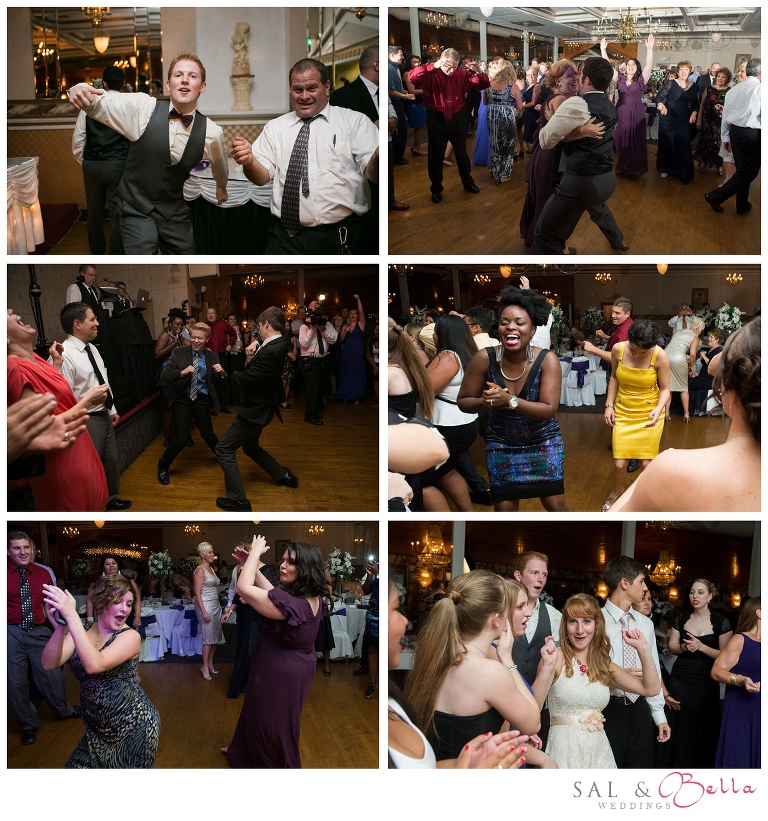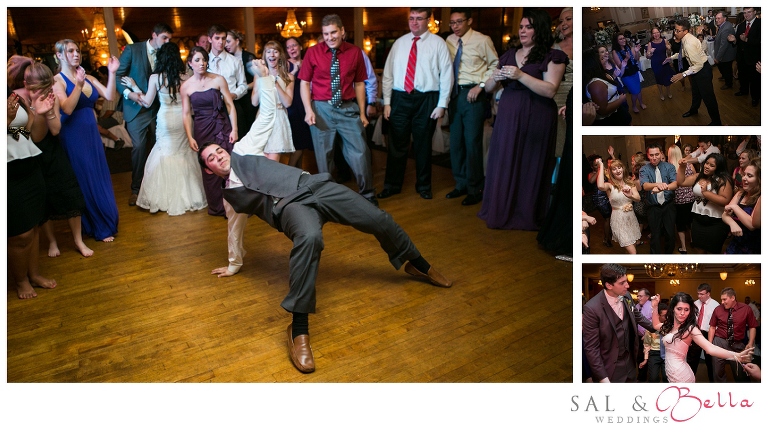 Okay and then "Don't Stop Believing" came on and my cousin Brittany & I couldn't help ourselves!!!
A little embarrassing but had to share… If you play this at your wedding you will see me singing while taking photos haha.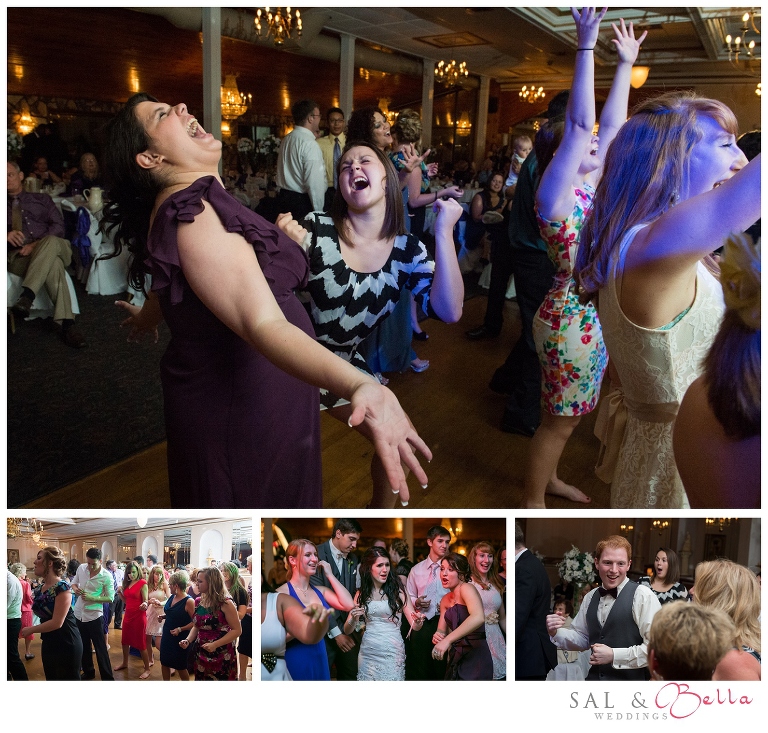 And also I wanted to share a couple photos from our Photo Station. Our friend Manny has seriously one of the best Photobooth/Station in Pittsburgh.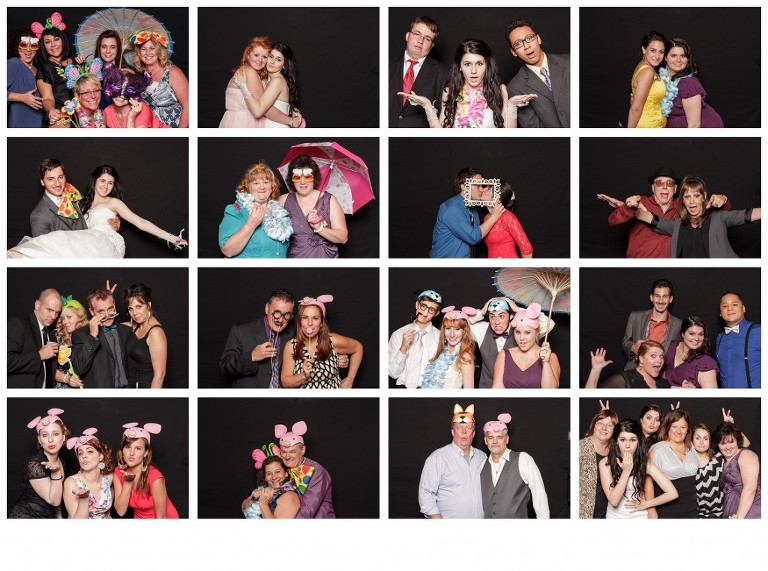 You can view all the pictures from the photo station Here at Manny's Facebook Page
 We had an absolute blast with everyone. Hope you love all the photos!!
Wedding Vendors.
Hair: MIAS 2
Makeup: Soozie Harrison
Bouquets: Posies by Patti
Cake: Patti's Pastries
DJ: Scott Miser, Magic Moments DJ Service, Pittsburgh Wedding DJ
Photobooth Station: Man Nguyen
Videography: Runaway Records Productions