Katie & Chris are high school sweethearts.
They have been together for almost 15 years. It was so sweet to watch them join together in marriage. It was a beautiful, brisk March afternoon. We couldnt have asked for a better day.
Katie's dress was simple & elegant. I love that it was hanging on a dresser that had her baby photo on there.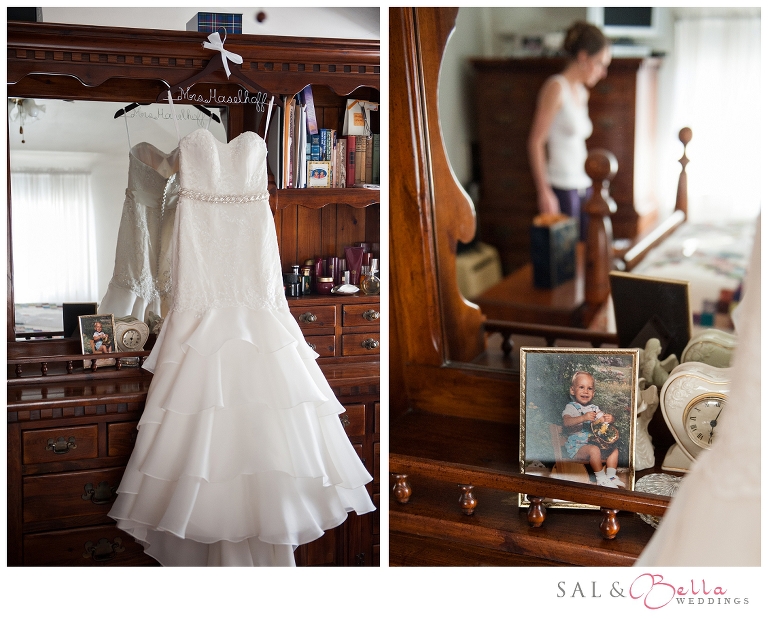 Chris had Katie tearing up with a sweet letter he wrote her. He also bought her a bracelet, special for the wedding.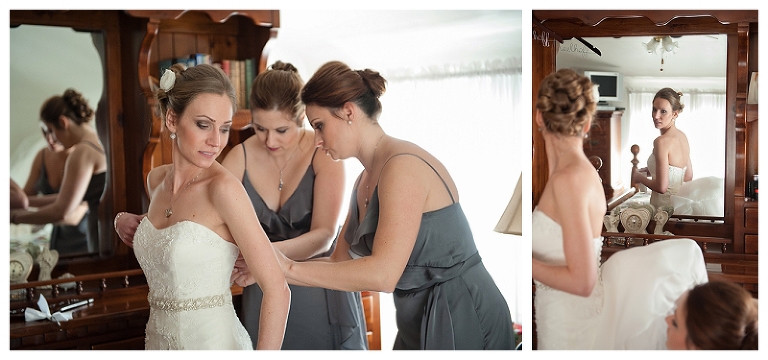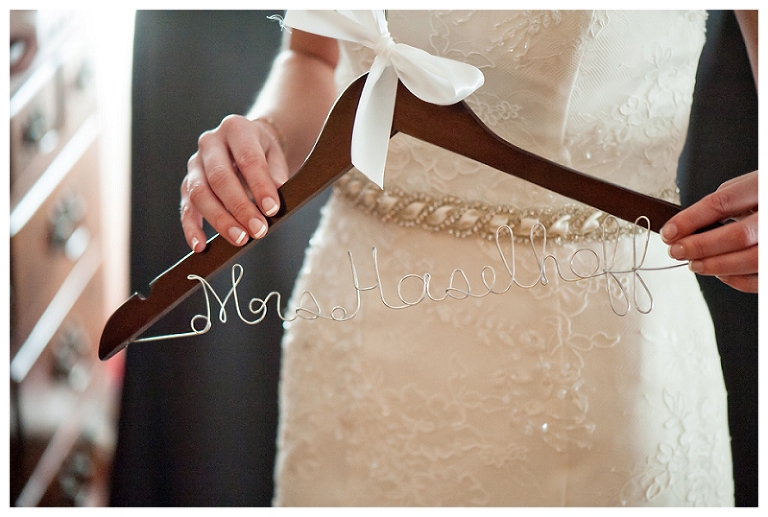 Katie's flowers had a  1/2 of a necklace that her and Chris share the 2 pieces of.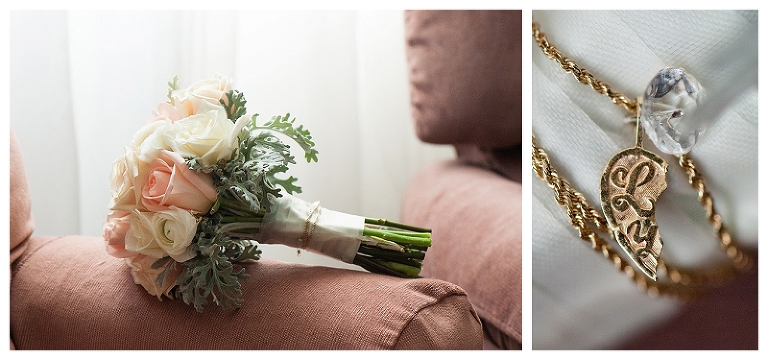 Mom  & Dad seeing Katie in her dress.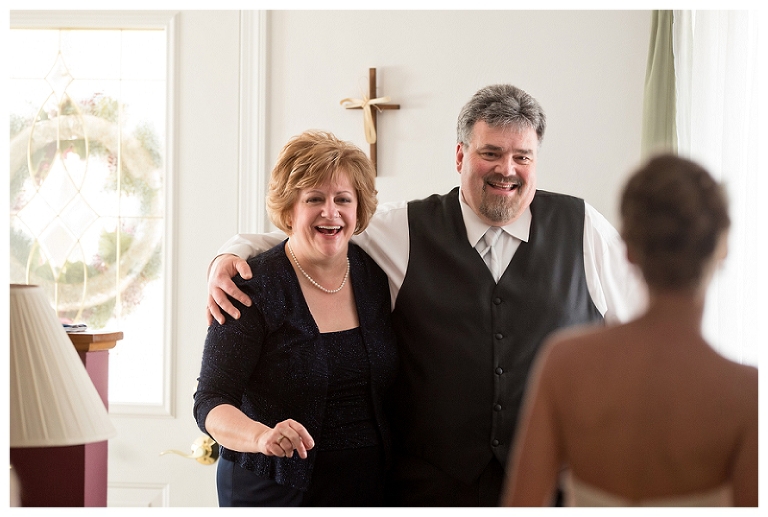 It was so sweet. Katie had her dad help her into her shoes. 

This was such a touching moment. Mom & her girls. They were getting a little teary. I was a little misty myself.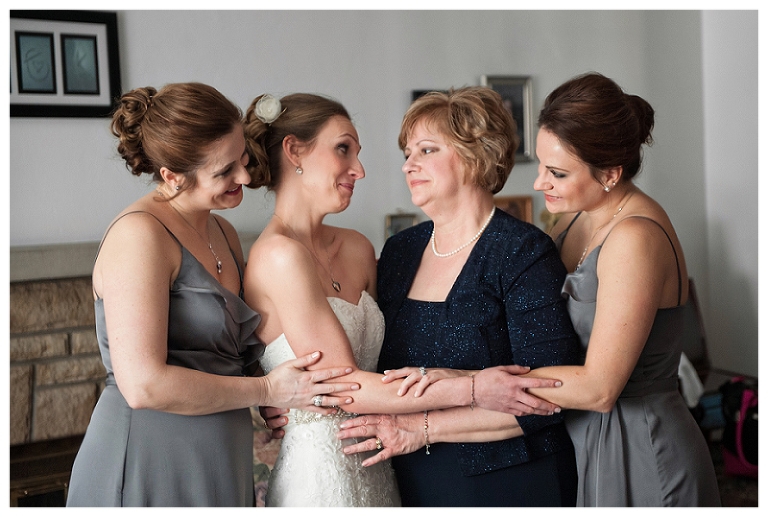 Chris walked down the aisle with his grandmother to escort her to her seat. It was very special to them.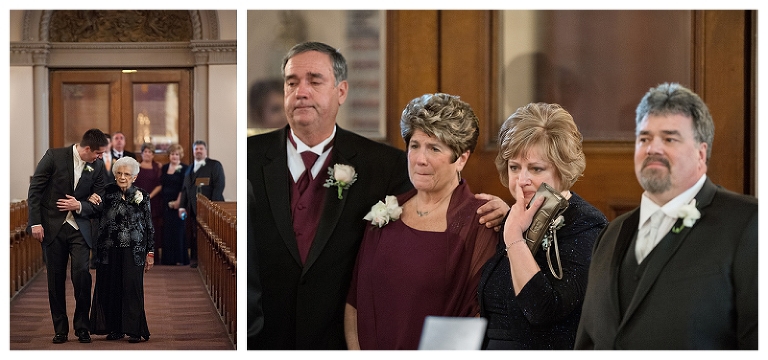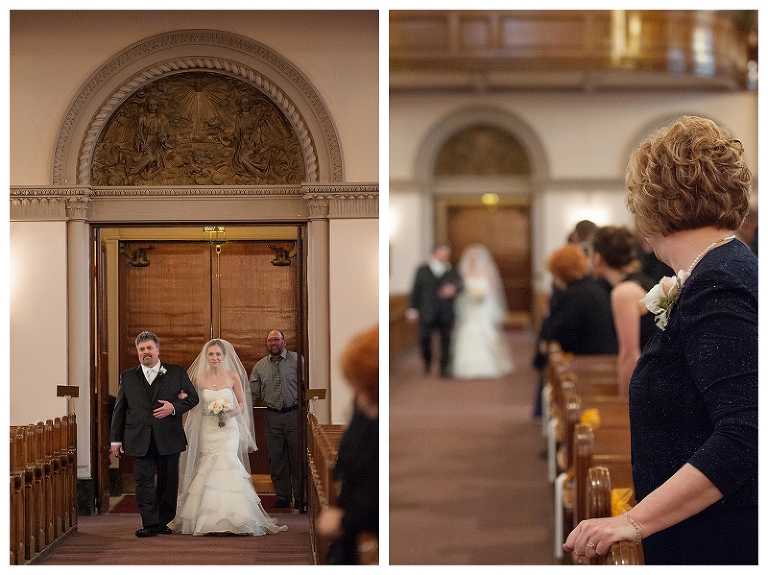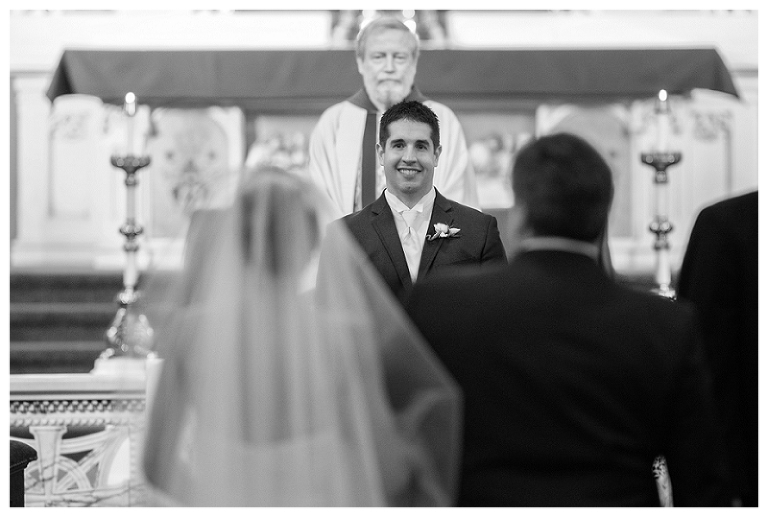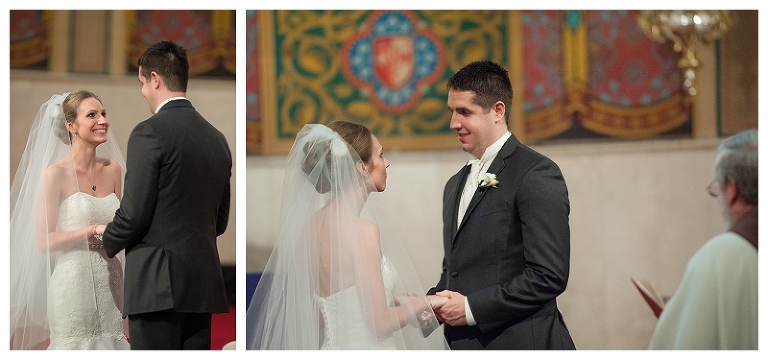 The little ring bearer was waving and Katie turned to say bye to him!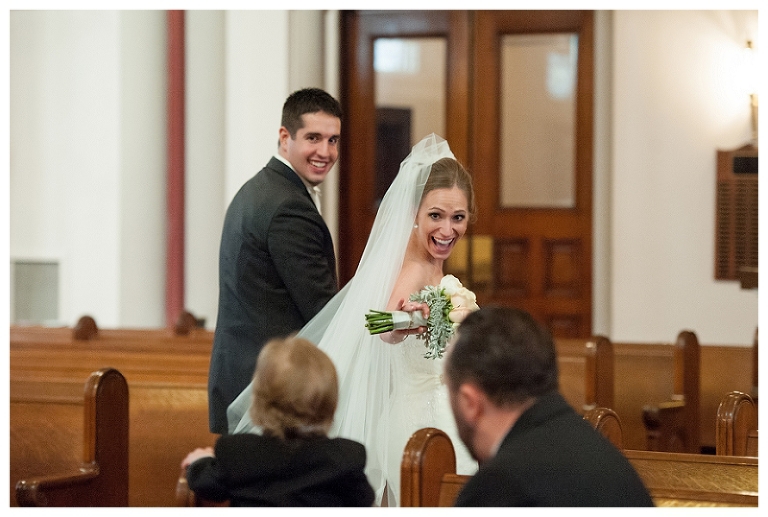 We headed to the 8th Street bridge for some photos.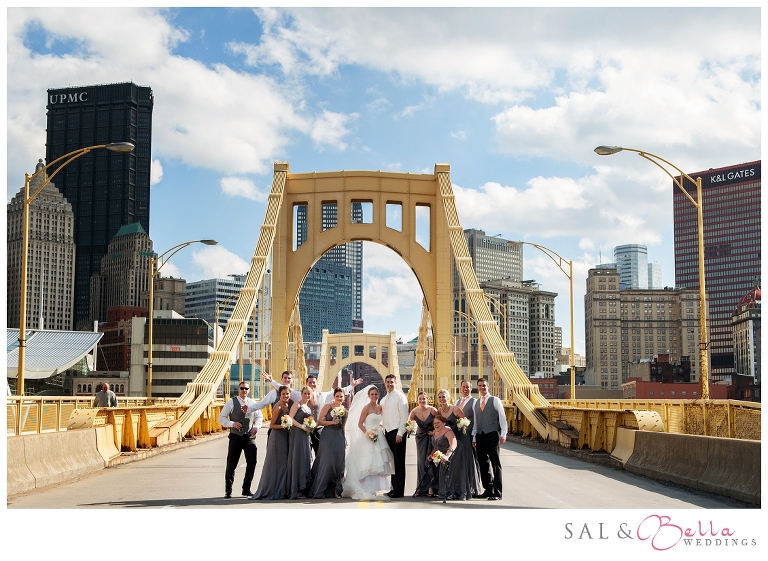 What a great skyline.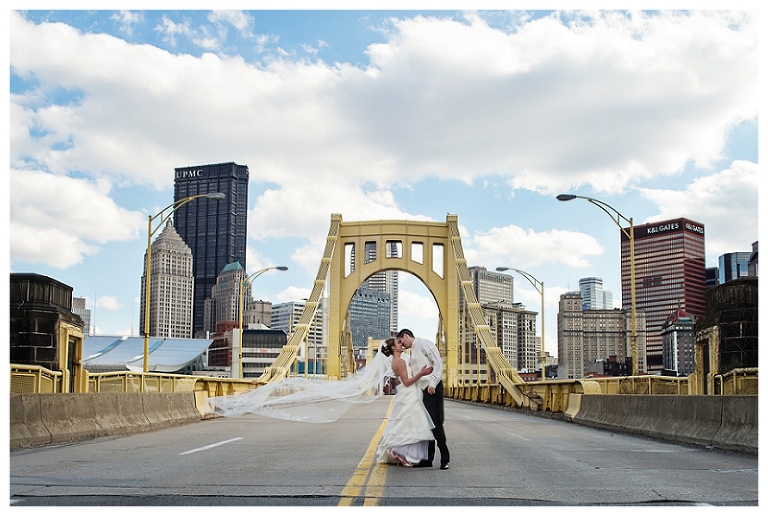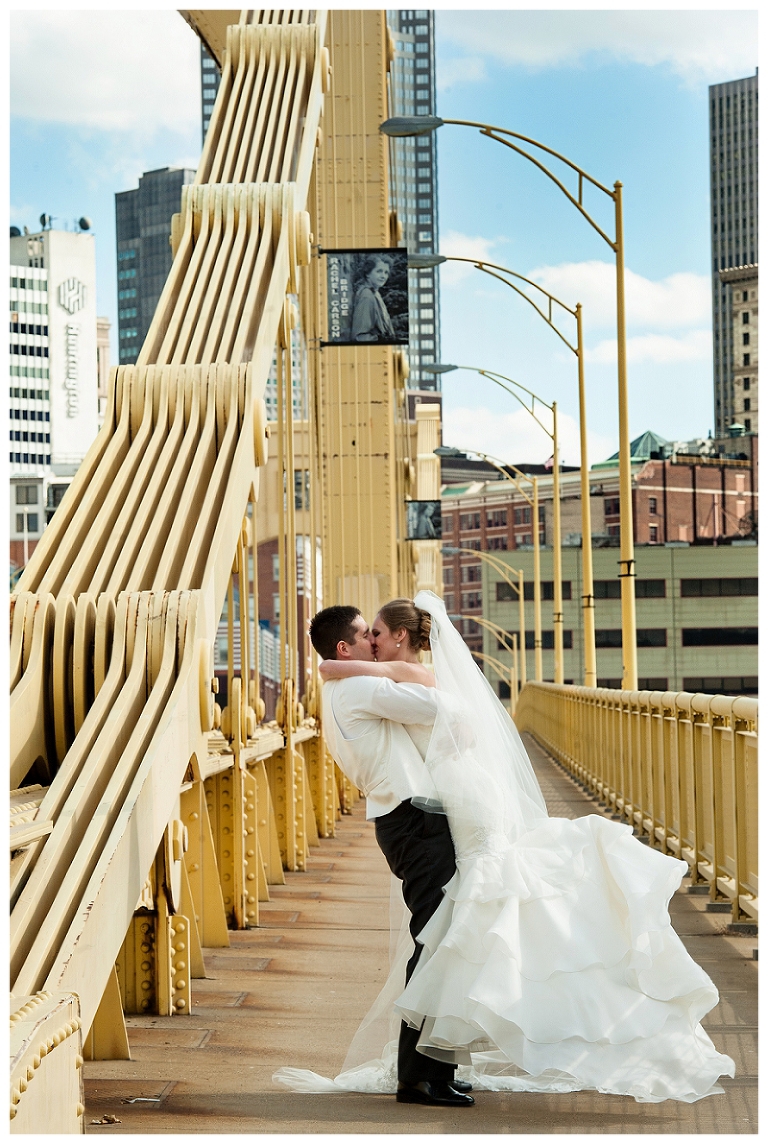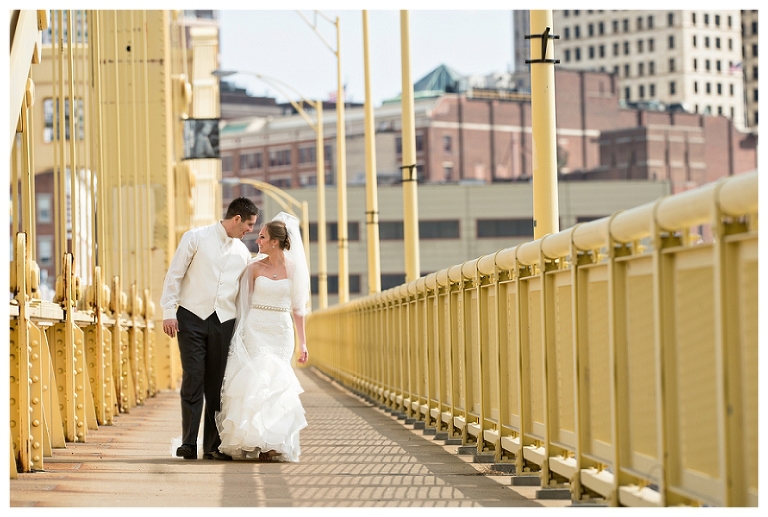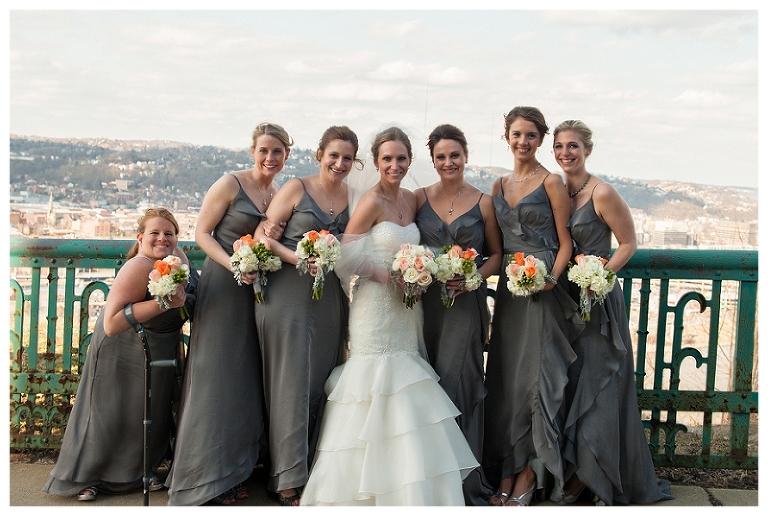 Katie & I caught glances just as the wind was blowing her veil around. I love this photo.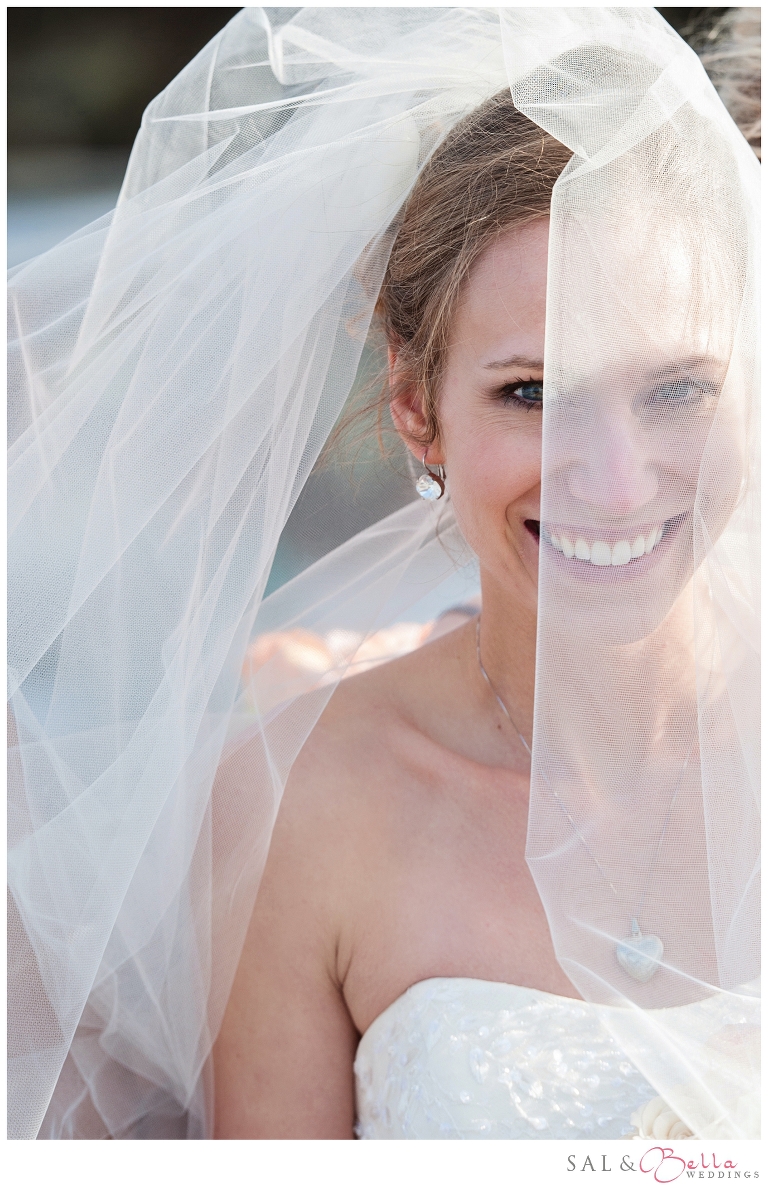 Boys being boys.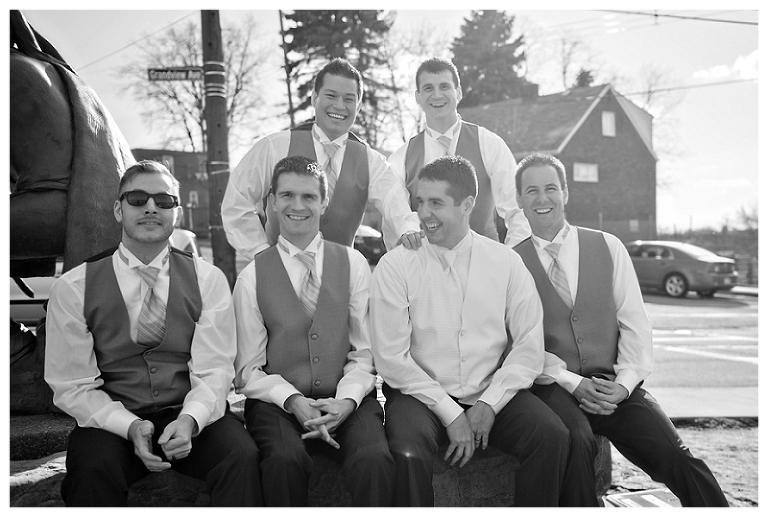 Katie & Chris held their reception at the beautiful Bella Sera in Canonsburg.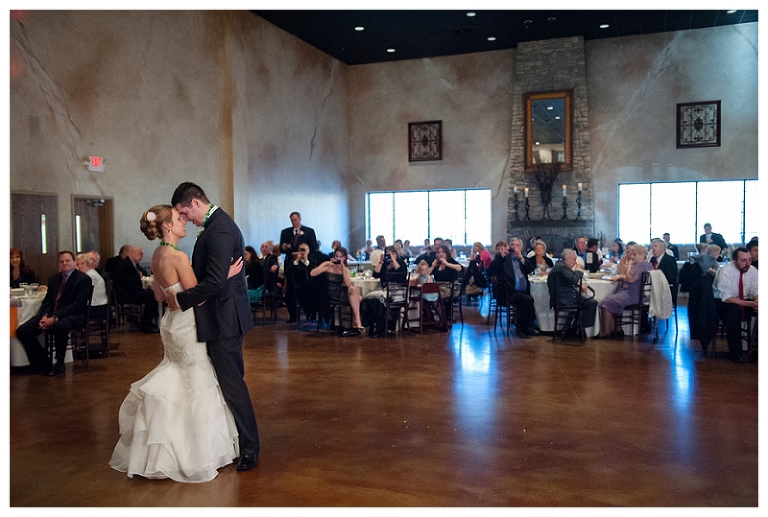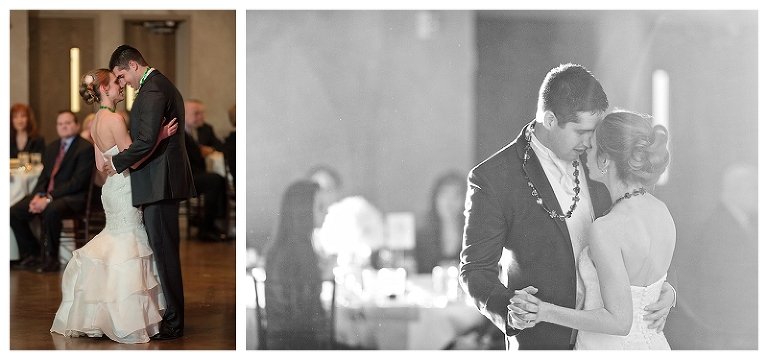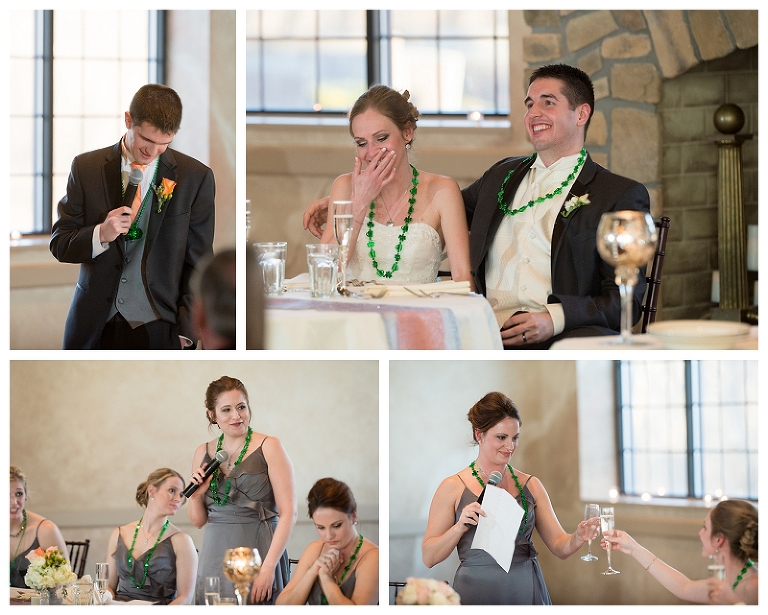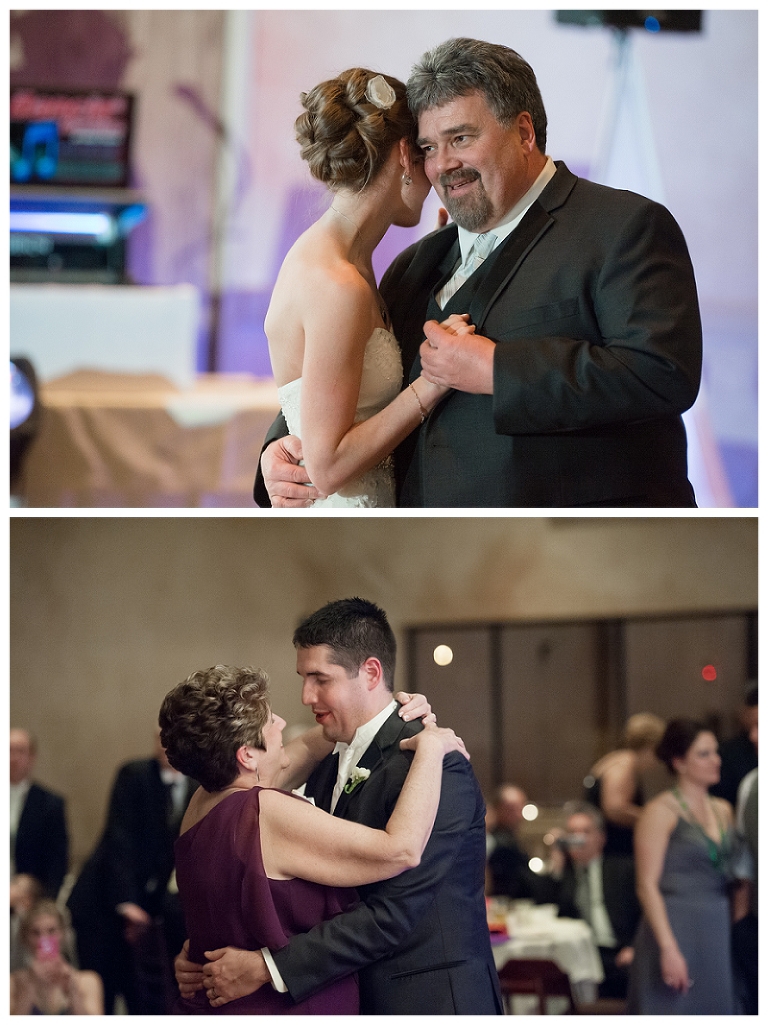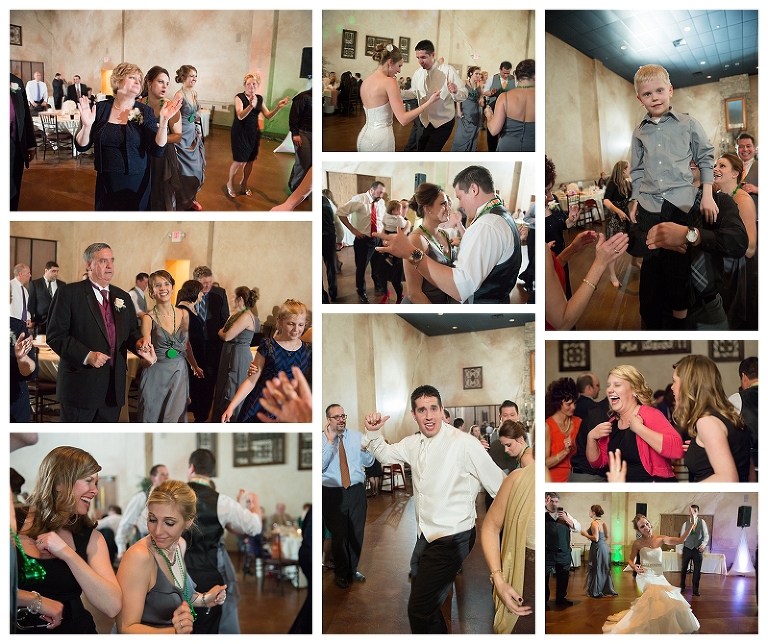 Katie & Chris were married the weekend right before St. Patrick's day. So we had a little fun with movement & the crowds. I love this photo as well.