These two and I go way back. Jared & I have been family friends for a long time. We used to see him all the time back when he worked at our local Giant Eagle. 🙂
Kara went to our high school and graduated with my cousins. I remember her so young. She has grown into a gorgeous young lady.  I was so excited a couple weeks ago to see these two had gotten engaged. Jared got down on one knee at Phipps Conservatory in Oakland. It was so romantic.  Matthew and I had a great time catching with them while shooting their engagement photos. They are super cute together.  I cannot wait for their winter wedding. We had a blast on our shoot & hope you love your photos!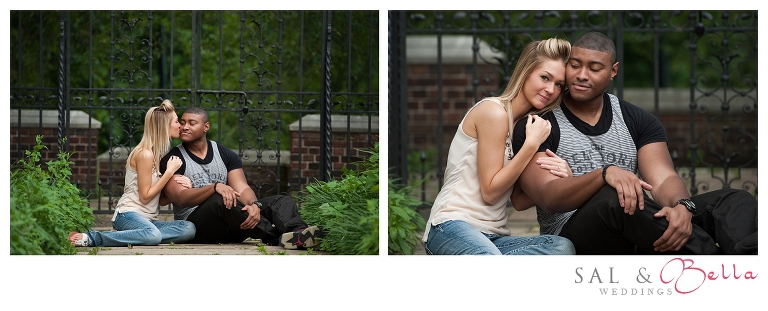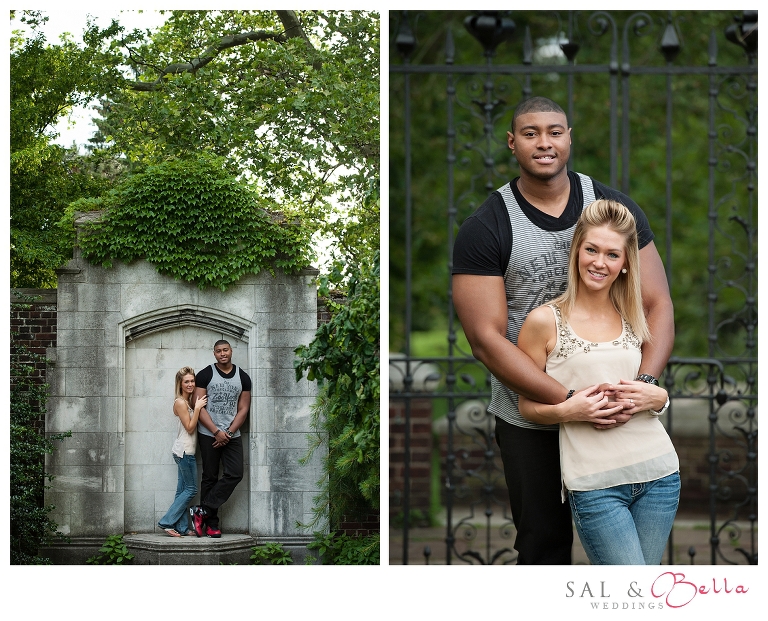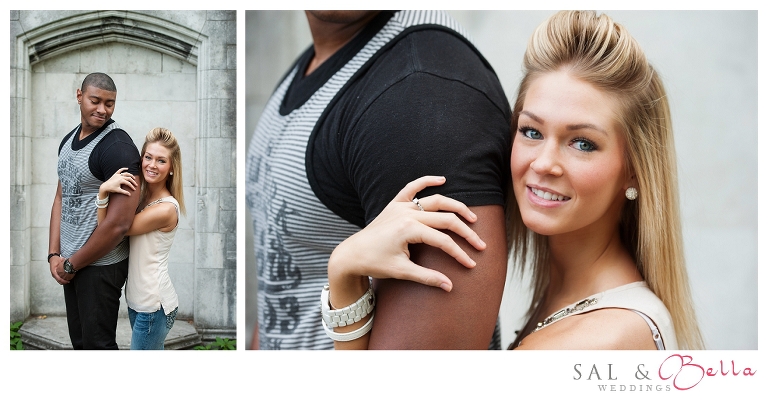 I caught them snuggling. What a cute moment. 
They were super natural together. I love that.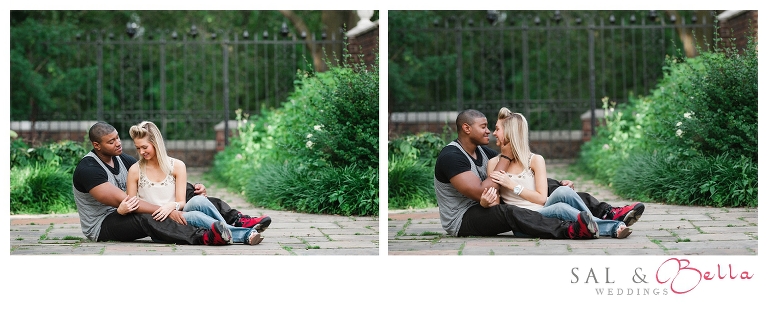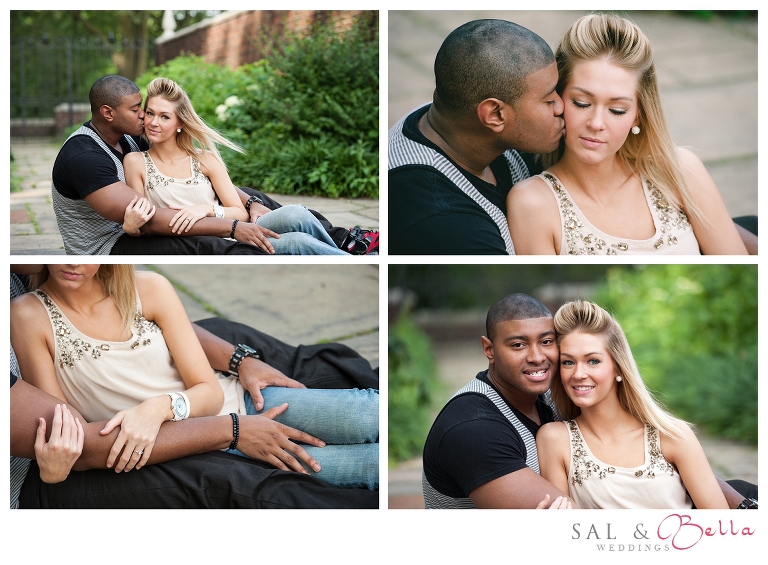 One of my faves. Sweet Kisses. The light the day of their shoot was amazing.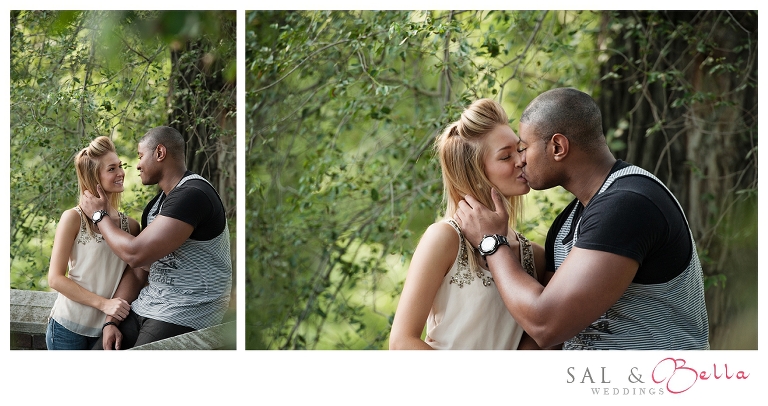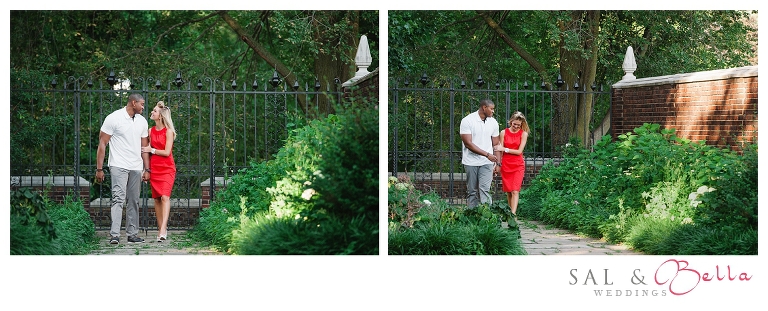 Matthew grabbed a great ring shot.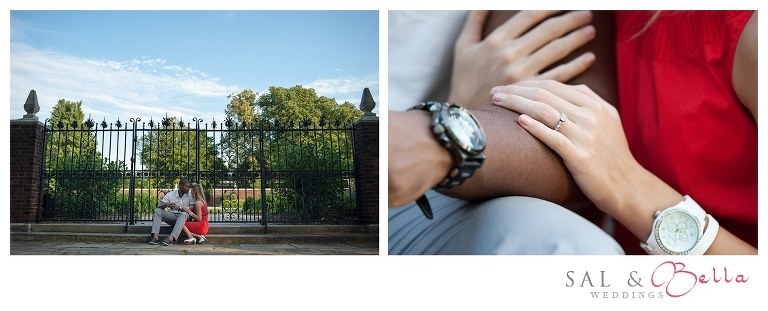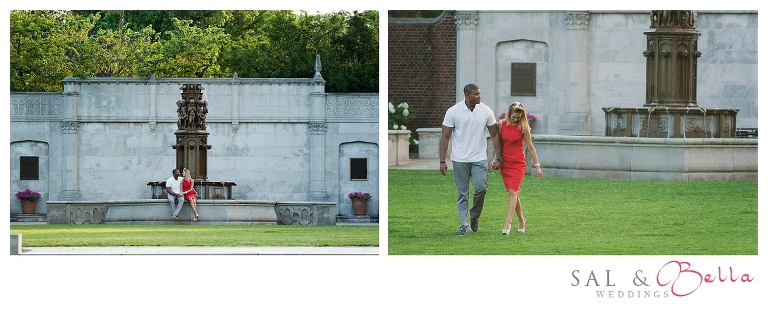 Kara has gorgeous blue eyes! I totally love this photo.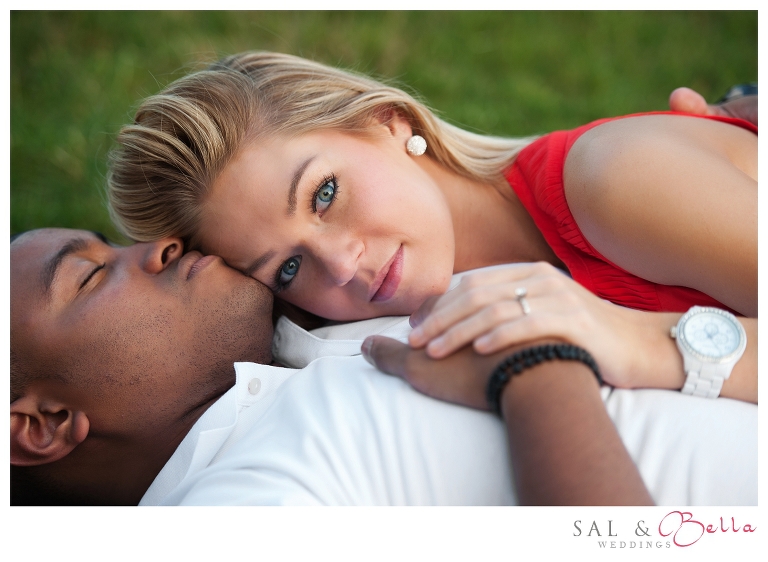 Matthew snagged some awesome shots through the flowers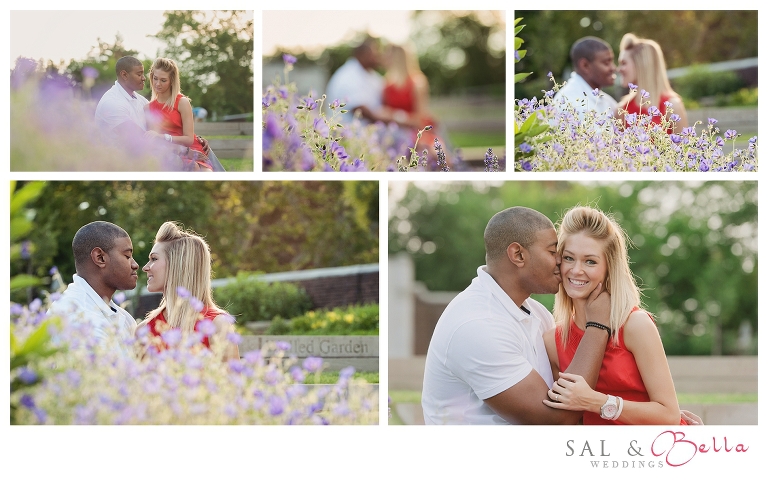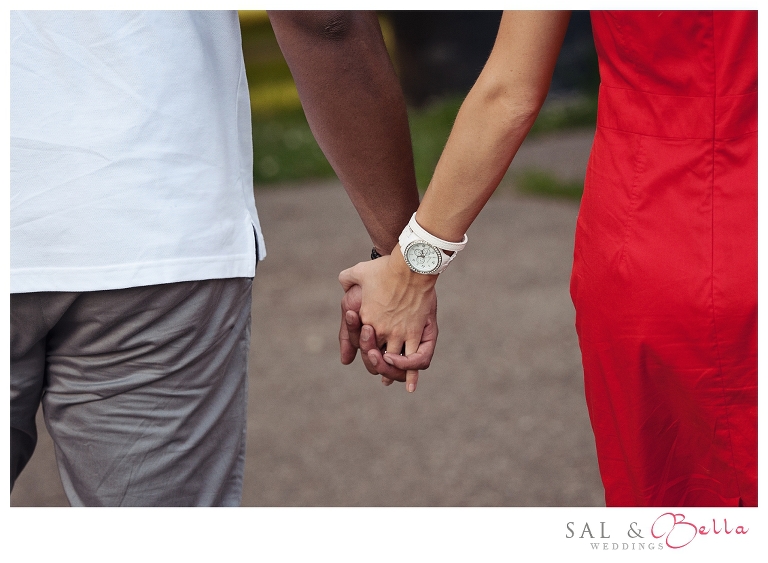 I love Mellon Park for shoots. It has so many wonderful spots to photograph in.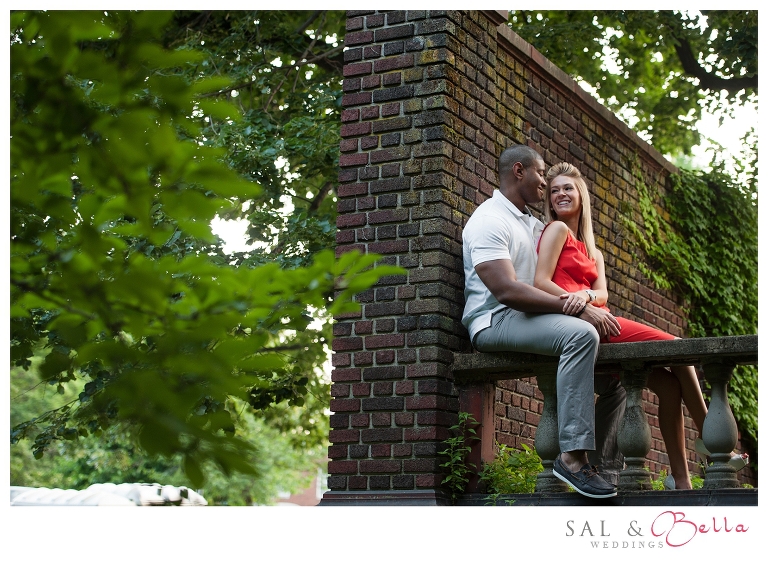 They asked for one photo, Jared cutely picks Kara up by her elbows (If you couldn't tell by the photos Jared works at a gym & is super built.) He picked Kara up with ease. It was so cute. She was nervous and they couldn't help but laugh after.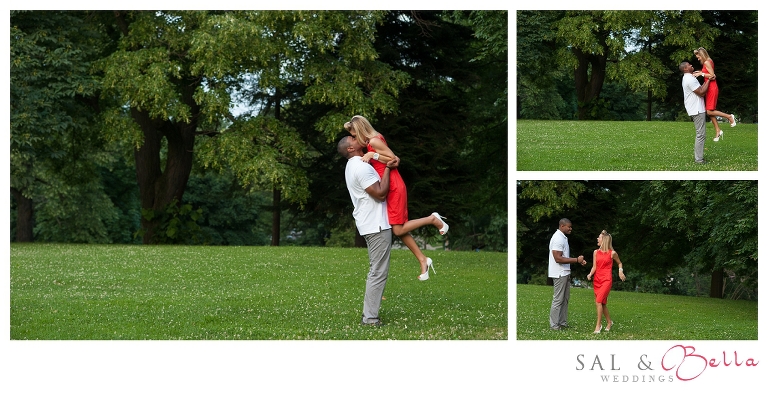 Love this photo!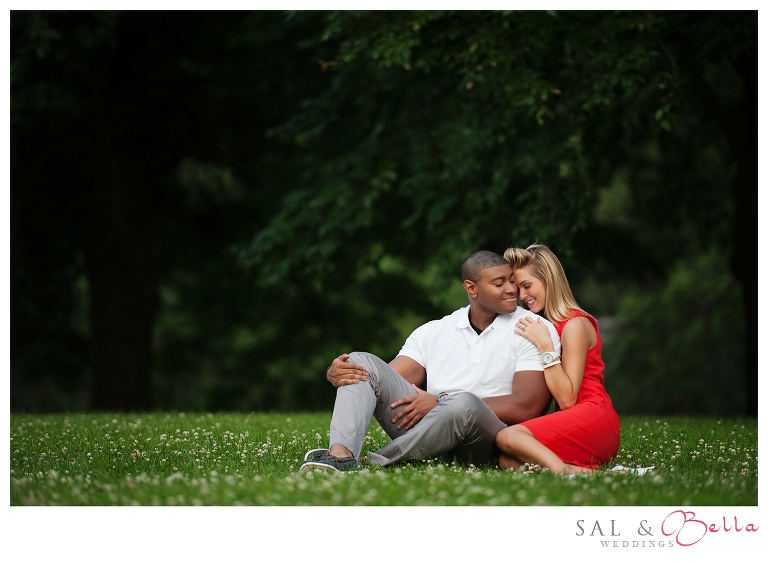 Here is a quick behind the scenes shot Matthew grabbed of me photographing the above shot.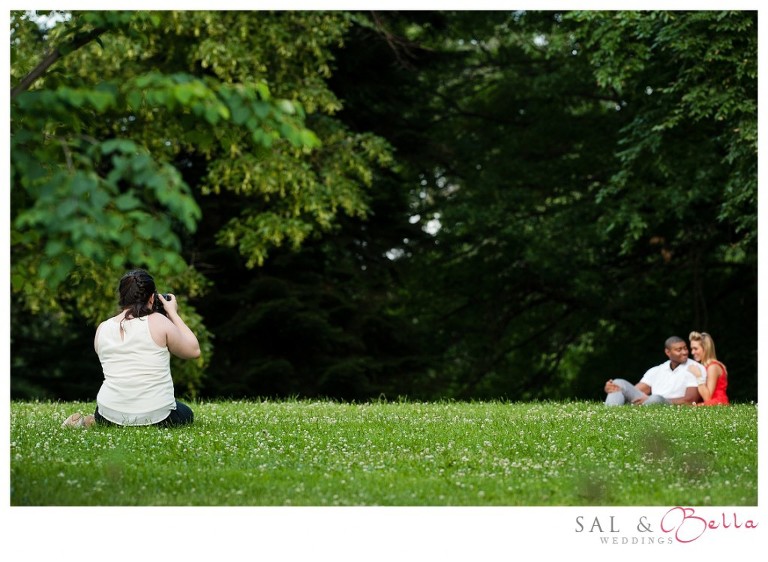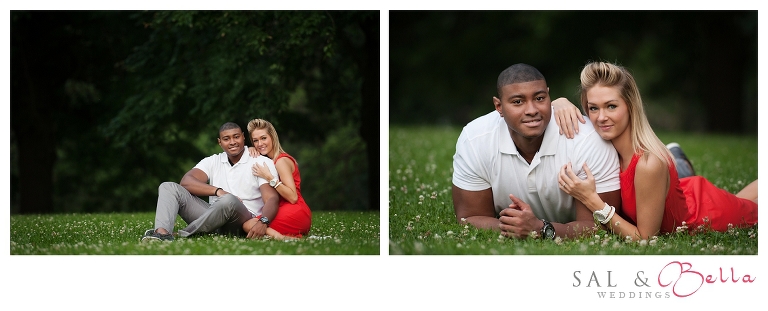 Matthew caught this sweet shot. Love the way they look at eachother.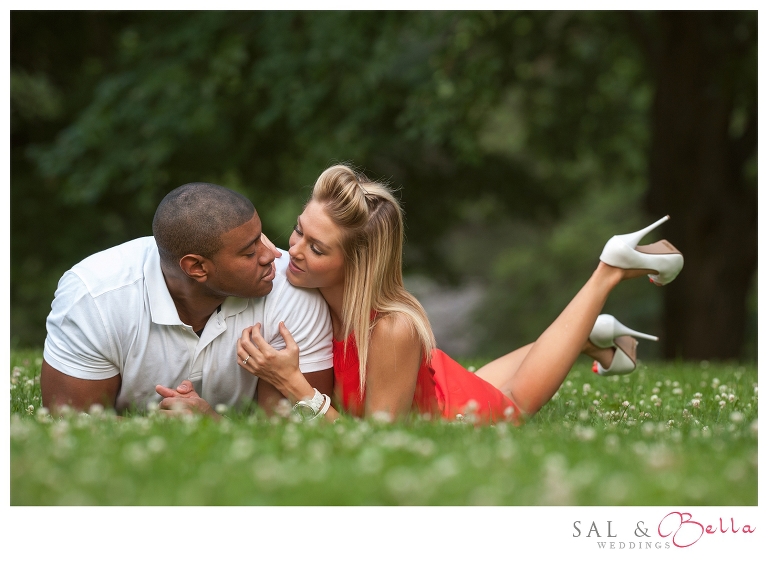 We had a gorgeous sky, which doesn't happen all that often in Pittsburgh. 
A quick silhouette shot!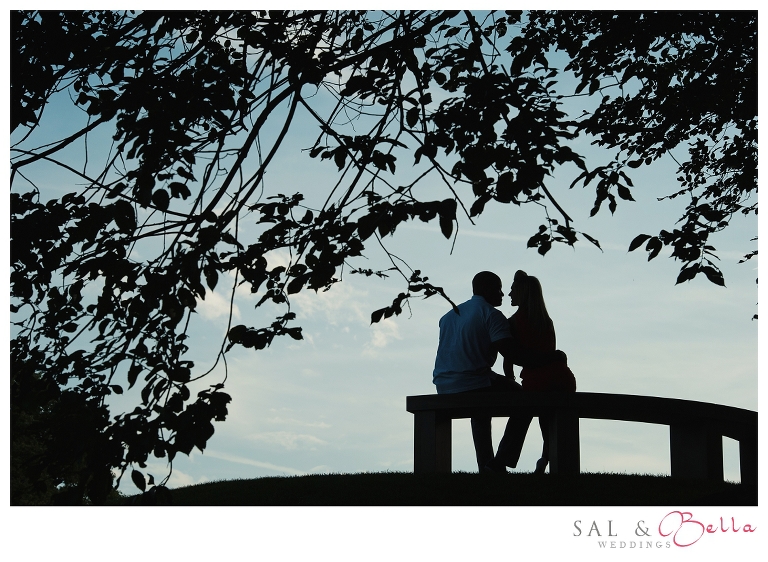 I can't wait to shoot the big day for these two love birds! <3
Weddings by Sal & Bella: Pittsburgh Engagement Photographer