Meet the love birds, Jessica & Billy. They are to be married this New Years Eve. I'm so excited for their wedding. We met up the last weekend in October to shoot their engagement session. The week before their session we kept an eye on the weather, and the forecast was not looking promising with a 60% chance of rain, along with a chilly day.  The weekend came and without fail that rainy Pittsburgh weather joined it. Jessica and Billy were only in Pittsburgh for the weekend (as they live in Philly.) So we decided what the hay lets do it in the rain, we can use umbrellas. So we did and had an amazing shoot. We hit Pitt Campus where the two first met.
A kiss in the rain…. so romantic.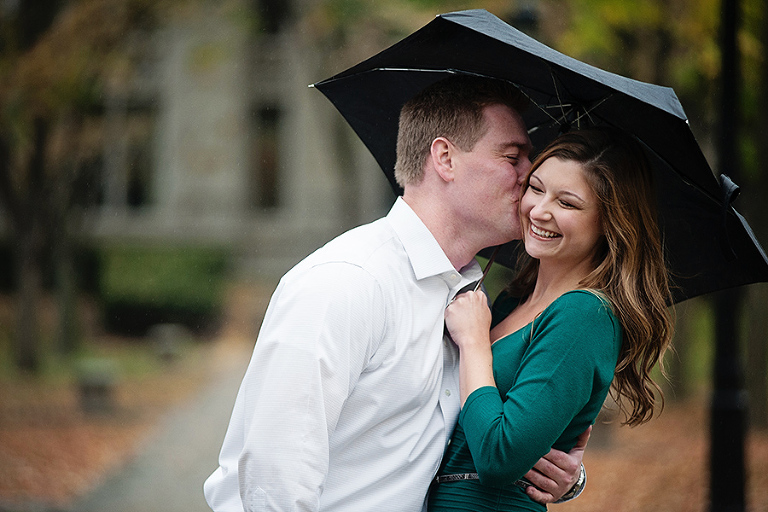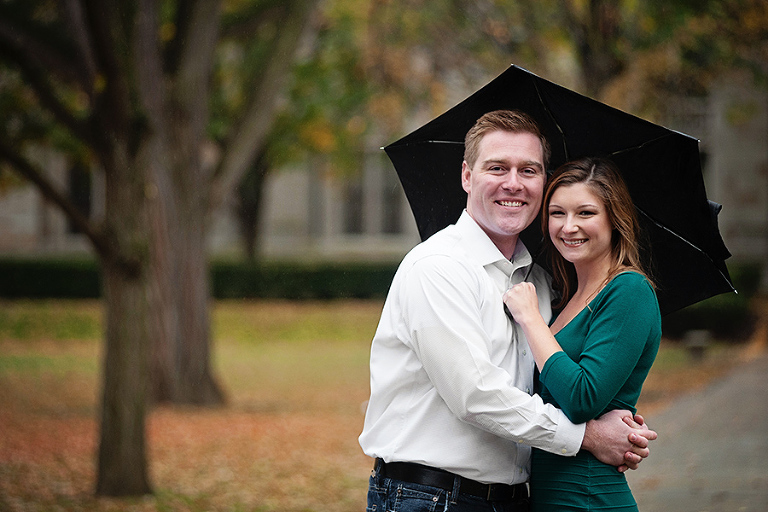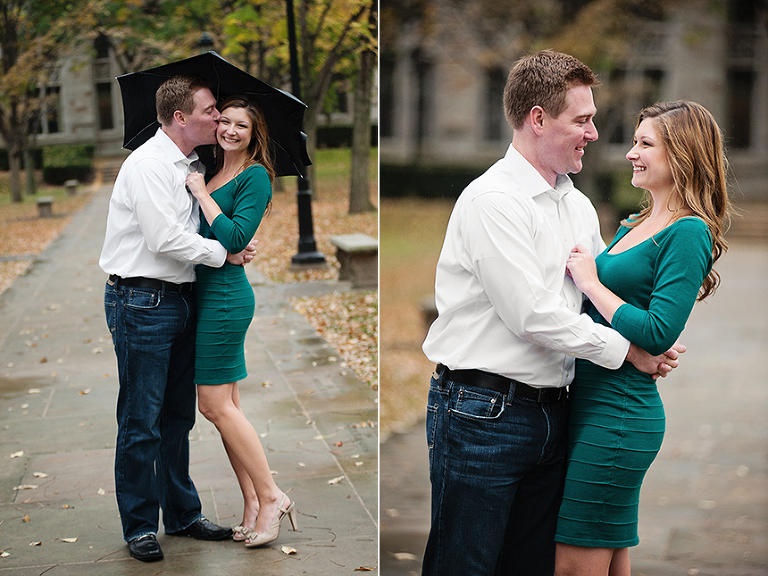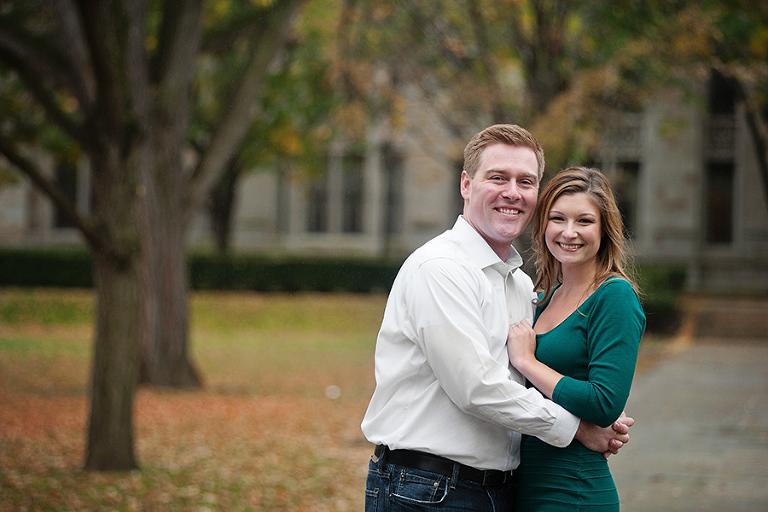 Basically my favorite photo of this session.  The colors, connection, a kiss, the rain…. just LOVE.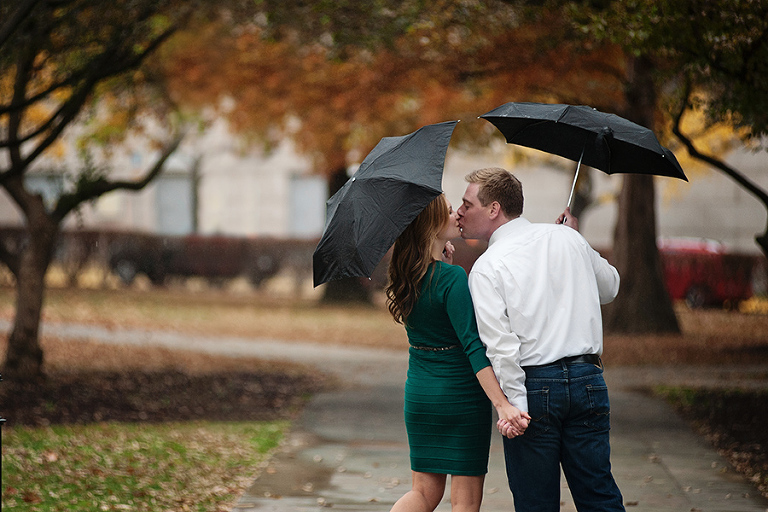 We used the doors at Heinz Chapel as well. Shots by Matthew.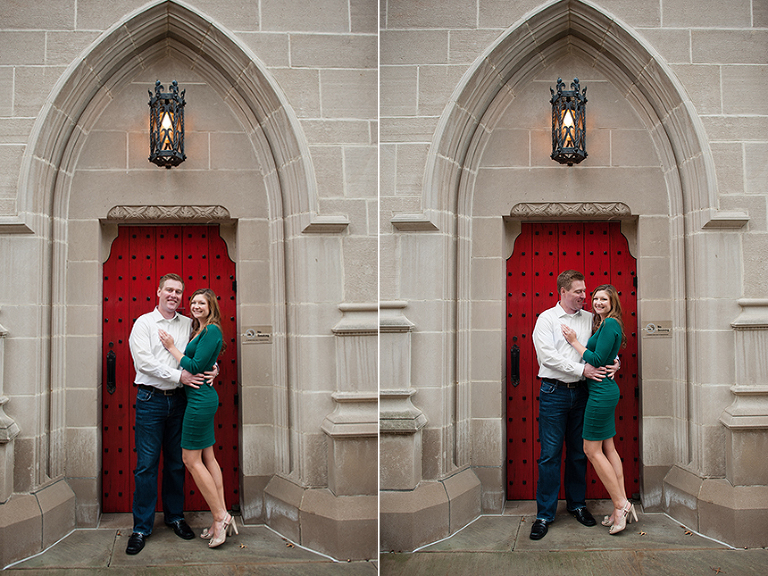 I love Jessica's outfit. She looks super chic.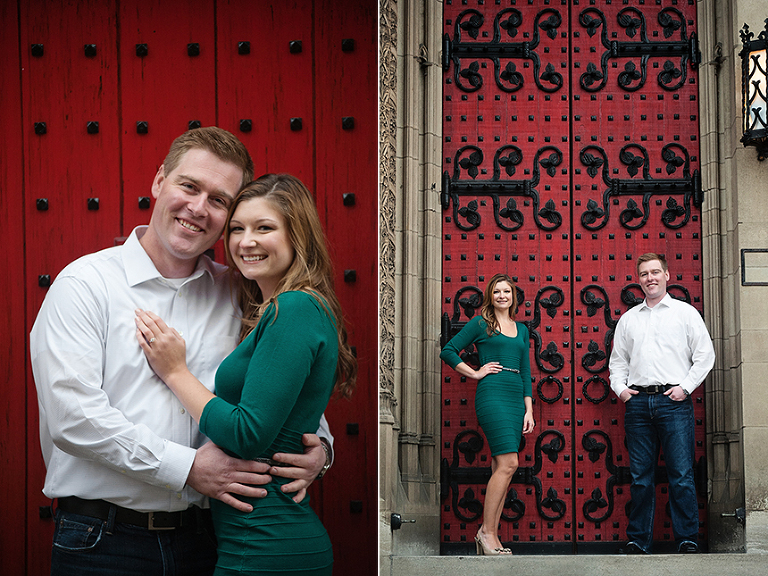 I loved when Billy looked over at Jessica, admiring her.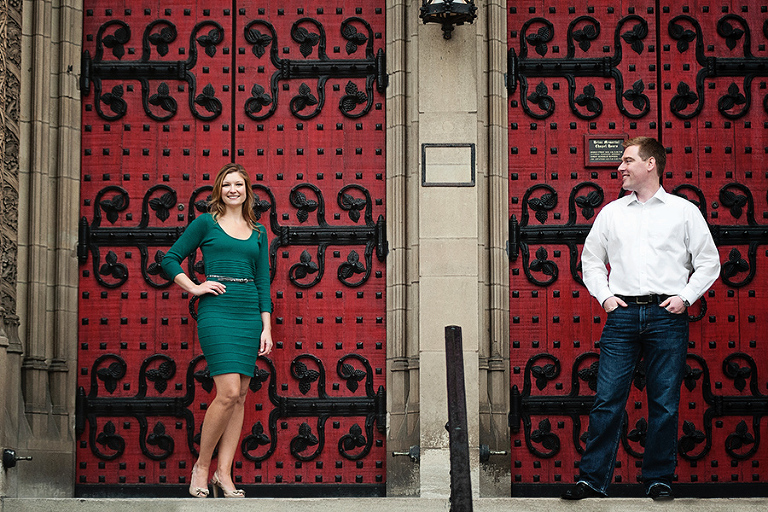 Romance <3

A cute ring shot by Matthew.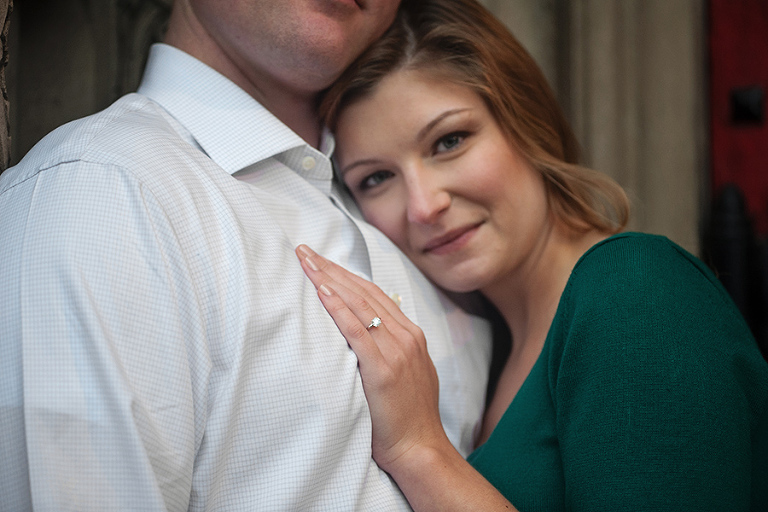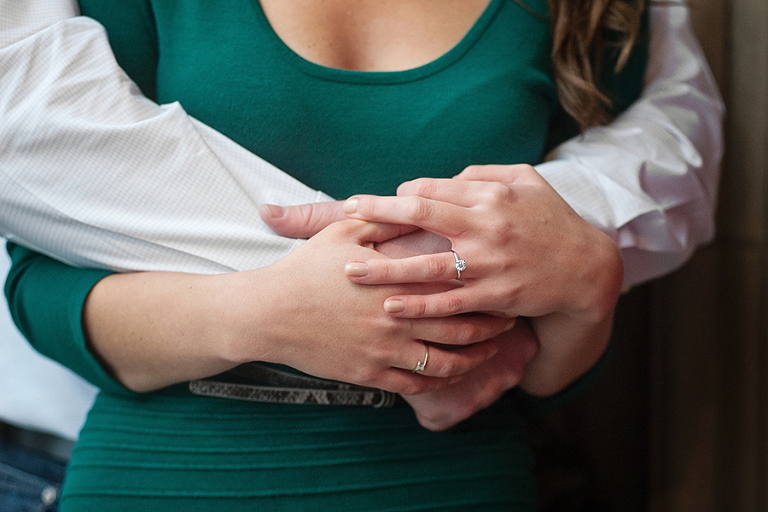 Jessica was starting to get cold so Billy had to hug her tight. 🙂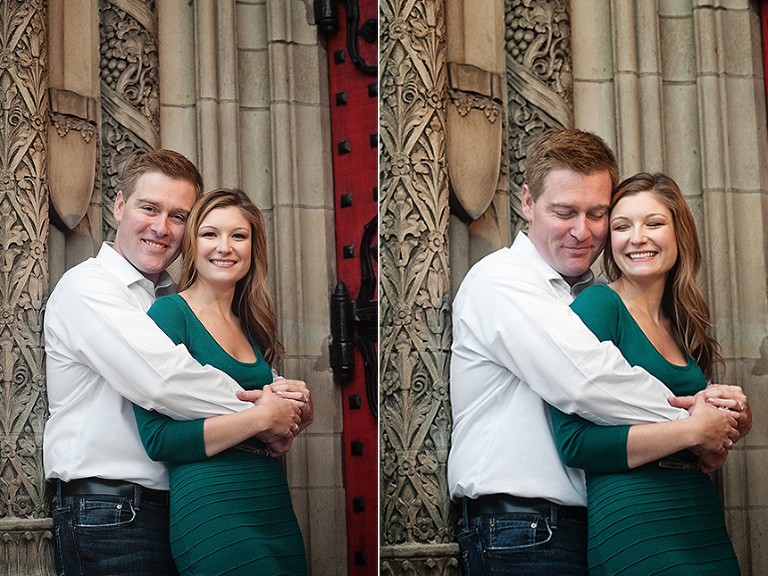 Shots by Matthew. Loving the ring shot. Great job on the ring Billy.  I like their reflection in the rain as they were walking back to the car to get their outfit change.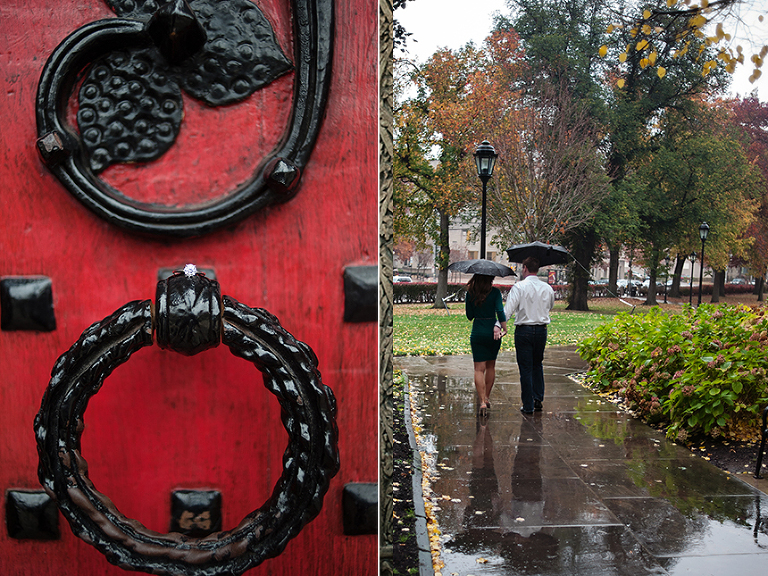 They are so cute together. You can tell how much they love each other.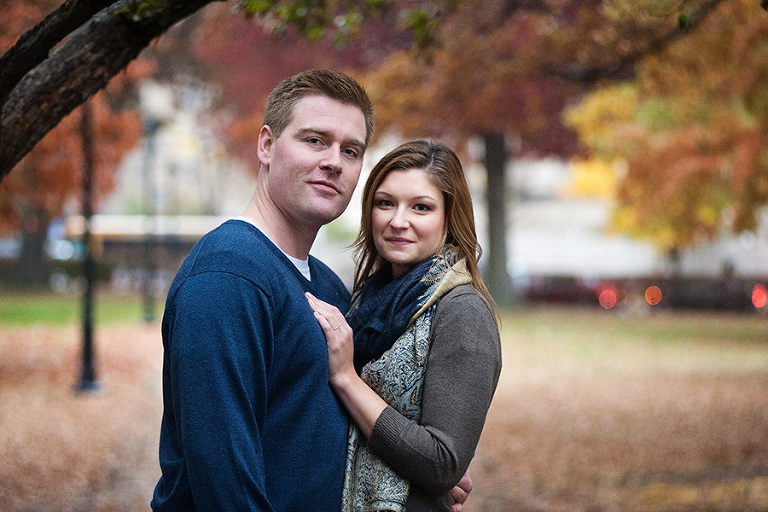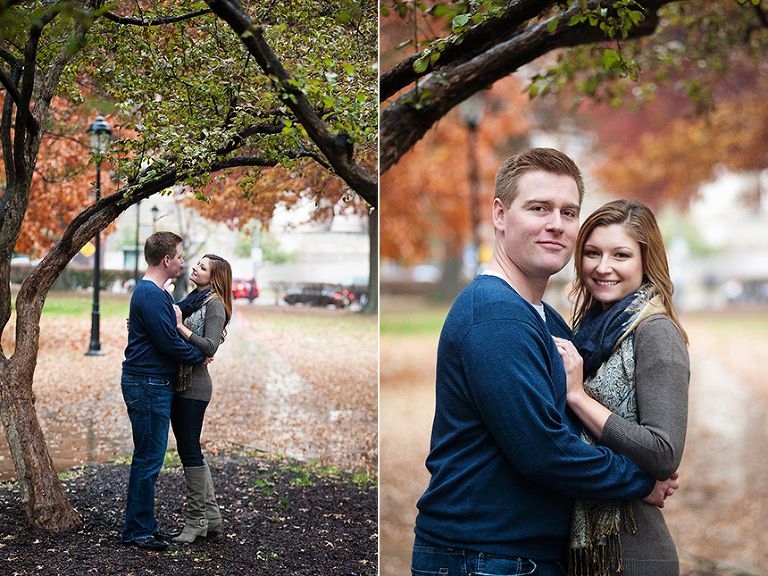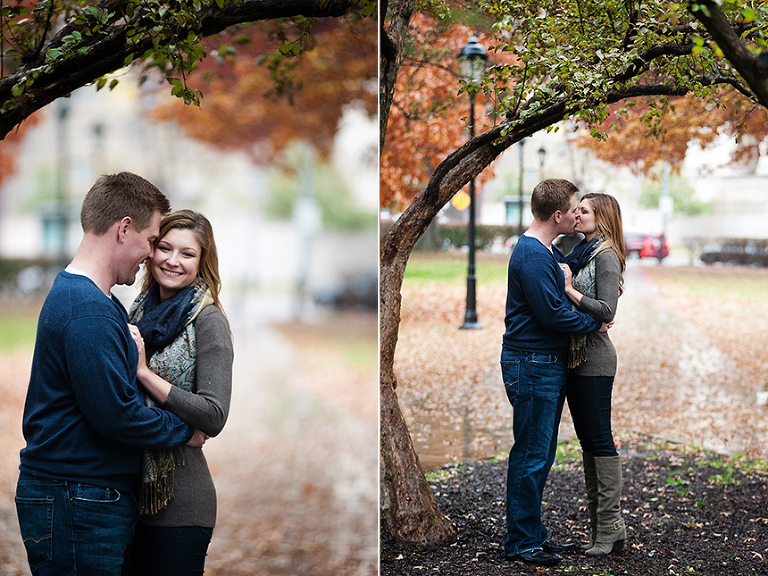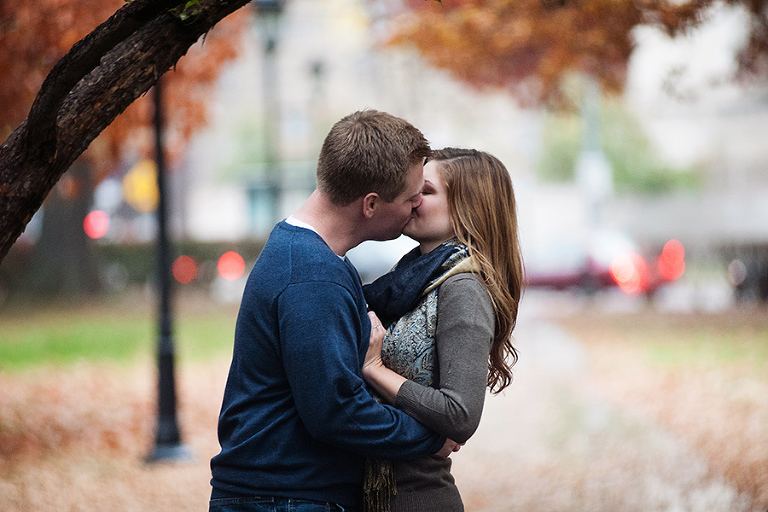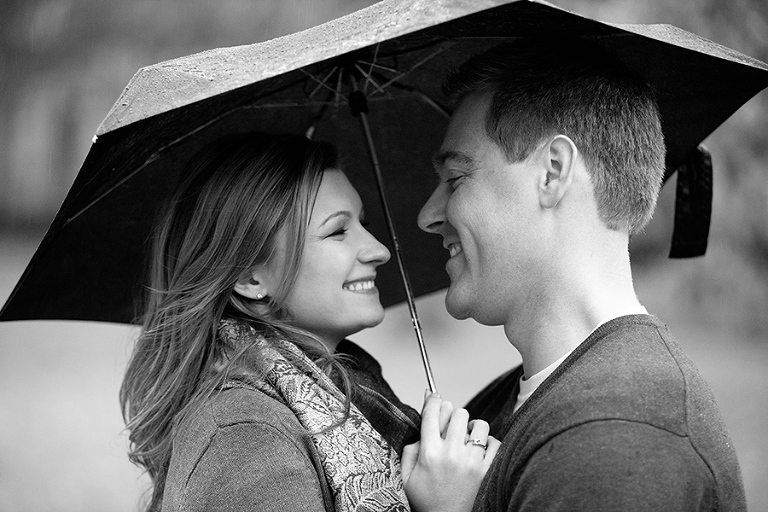 We had to get a photo of the pair in front of Pitt. Where it all began. Then we decided to head over to Hemingway's Cafe where Jessica & Billy used to meet up and go on dates.  Hemingway's shots by Matthew.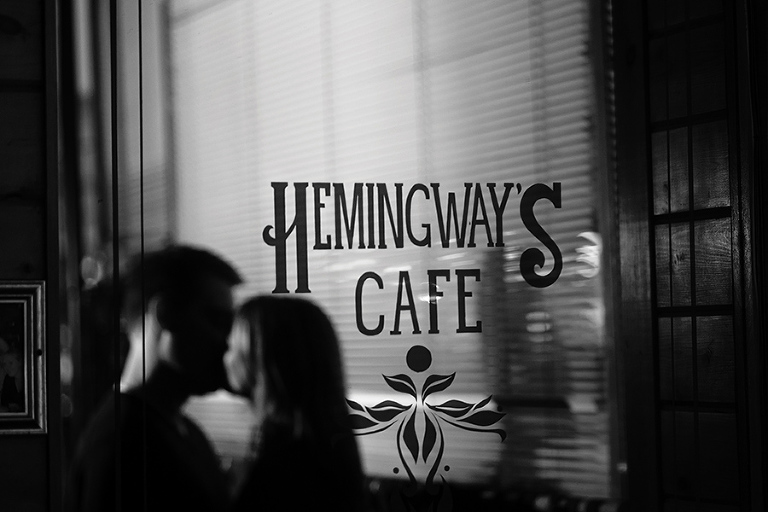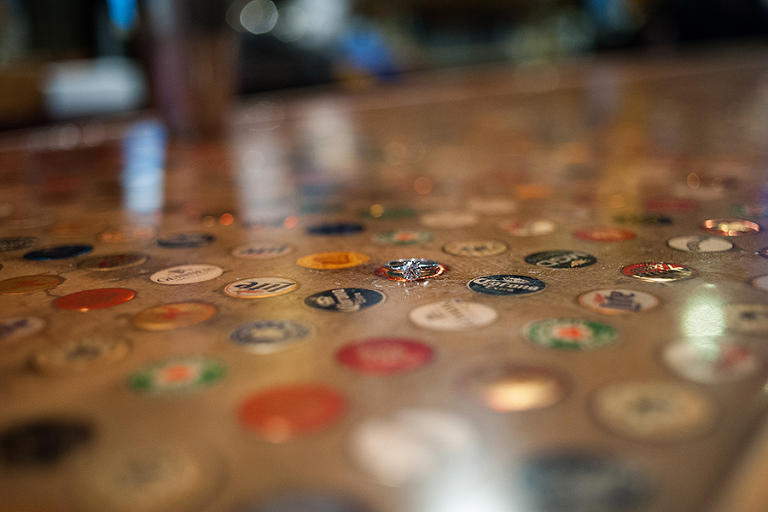 Congratulations! We had a blast on the shoot and cannot wait for your wedding.