We are excited to announce the start of our new wedding photography brand.
Formerly, Matthew & I shot all our photography ventures as "Christine Olson Photography" . As we started to become more popular this past year with senior photos, weddings, family photos, engagements etc.. we realized that our page was becoming a bit cluttered. It was hard for potential brides to navigate because if it was senior season there were a lot more senior portraits on the blog first before the weddings. So after discussing it, Matthew and I decided to separate our brands. Christine Olson Photography will remain our Portrait Photography site. We will continue to feature our Seniors, Families anything geared to portraits there. Weddings by Sal and Bella as it implies is where we will feature our wedding and engagement photography.
Where did we come up with the name?
This is where it all began…
My husband Matthew &  I are high school sweethearts.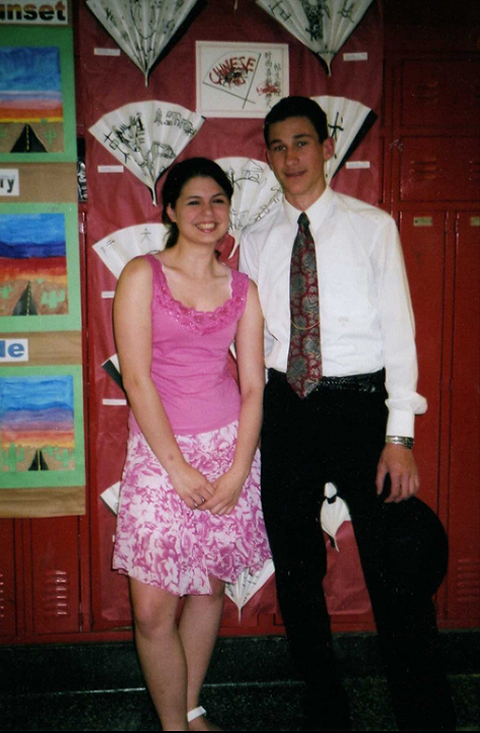 Yep, that's us in our very first photo together. It was taken at our high school art show (I was always the artsy type. I think I spent most of my senior year in the art room.)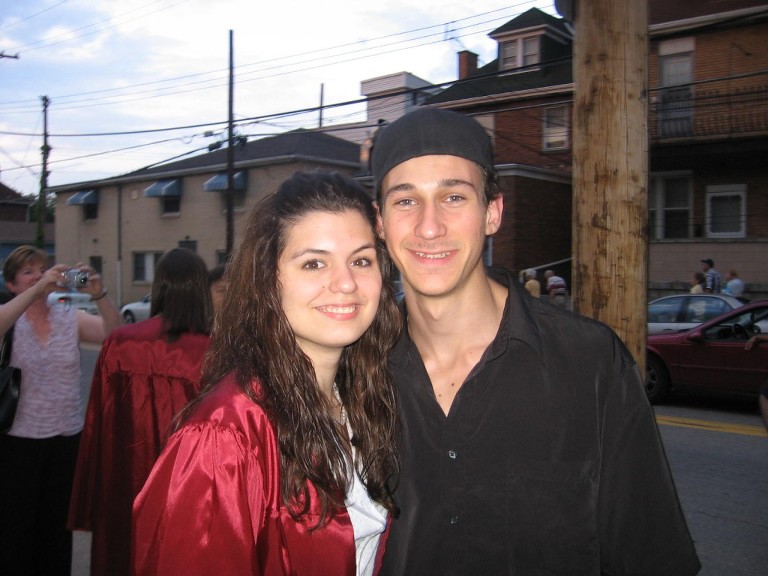 Graduation.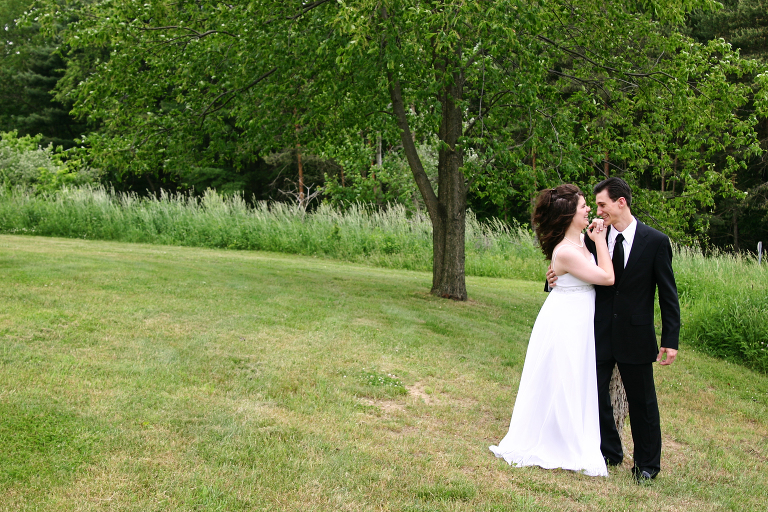 Our wedding day.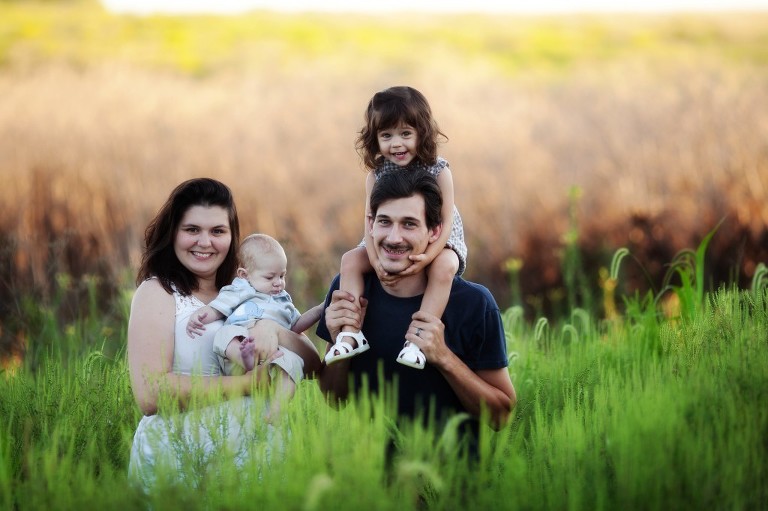 Its hard to believe we've been married for almost 5 years now and have 2 beautiful children.
But when we were trying to come up with a name for our new wedding website we were at a loss. We thought and thought and nothing was jumping out at us. Then it came me and I said "What about Sal and Bella?".
When we were in high school, Matthew was quite the romantic. He would write little love notes and leave them in my locker. He would get me gifts like stuffed animals, candies, poptarts etc… (I LOVE poptarts). All the little love notes he gave me, he would always address them "Bella", because he thought I was beautiful. (awwwww, right??) I still have all of his notes and all of those trinkets. (except the food treats haha).
I, a note writer myself would always address Matthew as "Salvatore", (Sal for short) a sort of code in case the note was lost no one would know it was ours. Salvatore was one of Matthew's favorite names. He used it in Italian class. If forever stuck. I have 100's of notes with little cartoons in them ( I mentioned I was artsy right??) "Sal & Bella travel the World." & "Sal & Bella's Adventures" with all of our plans for our future together.  After we thought about it Sal and Bella seemed to be the perfect name for our Wedding Photography Business. It represents the love we share together, past, present, and future.
We thoroughly look forward to sharing the stories we capture with each wedding! Its why we love doing what we do. 🙂
-Sal & Bella! <3