Matthew & I would like to thank all of the entrants to our contest. We had 12 wonderful entries who all had great stories of love and togetherness. I enjoyed reading everyone's stories, seeing their photos and hearing all about their wedding plans.
But to no further ado I will announce our winner selected via random.org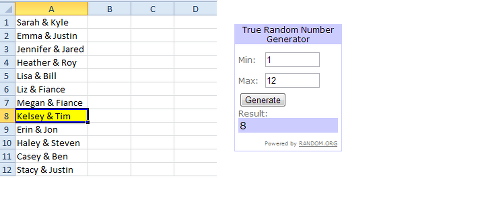 CONGRATULATIONS KELSEY & TIM!!!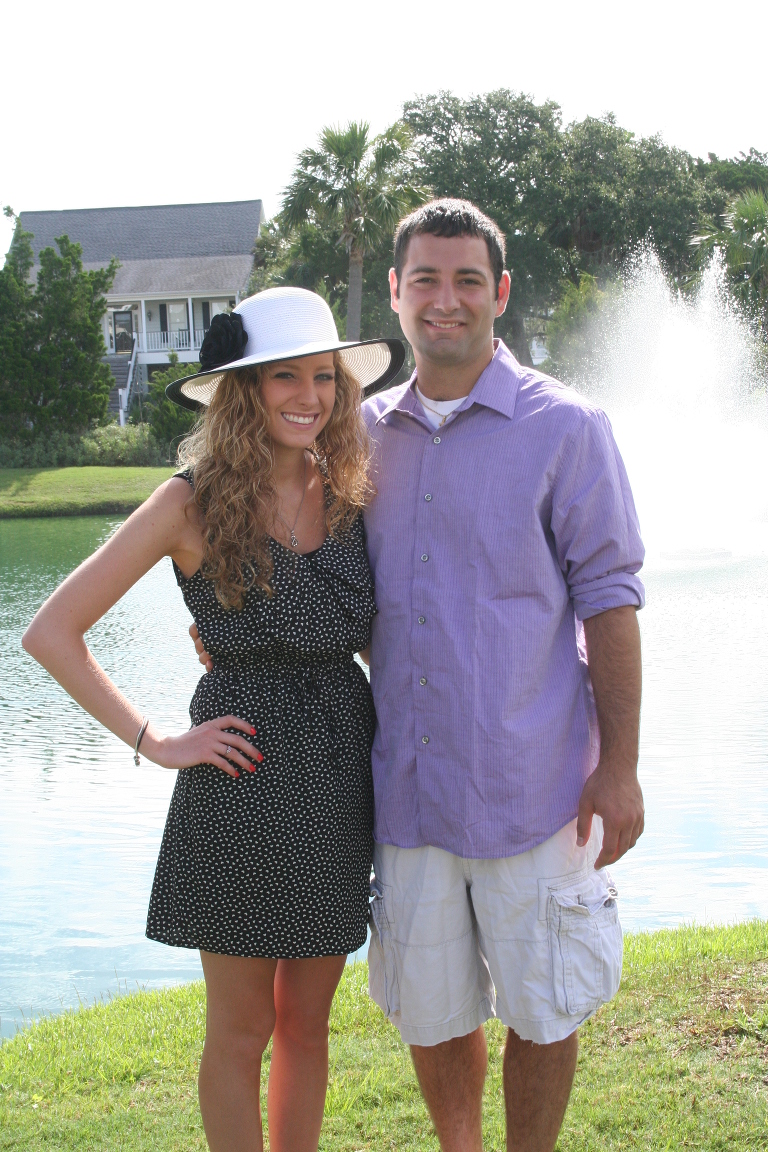 These two had a cute story and have been together for quite some time.  Kelsey's favorite movie is the Notebook (who doesn't love that movie right!!). She & Tim spent their first date watching the movie together.  Well when it was time to get down on one knee Tim invited Kelsey to vacation with his family at Edisto beach in South Carolina.  (You know where parts of the Notebook were filmed!) Here is a snippit from her story submitted to me.
"The next day we headed to Mt. Pleasant, SC to visit Boone Hall Plantation. I was struck by it's charm and beauty immediately as the entryway was full of perfectly placed live oak trees with delicate Spanish moss. We explored the grounds and took a guided tour of the house, which happened to be lead character Allie Hamilton's summer home for the filming of The Notebook! (Did I mention watching The Notebook was what we did on our 'first date'?) The front of the plantation home is surrounded by lovely gardens and it was in those gardens that my fiance got down on one knee and asked me to marry him. He had planned the whole thing from the romantic vacation destination to visiting the plantation to propose and topped it off with a gorgeous ring! It was so special because it was not only sentimental but offered a unique story and location."
SWOON over here!!! You got a romantic one there. We cannot wait to meet you and work with you for some awesome engagement photos.
But it's not over yet,
After reading all the stories and discussing it with Matthew. There was one couple who had gone through many trials and distance to be together.
Knowing this and reading what they had gone through we have decided to gift a free engagement session to them as well.
They were high school sweethearts, just like Matthew and I, but after he enlisted in the army his absence pulled them apart from each other.
They didn't speak for quite a while, she passed the days working and studying to earn her degree, & he spent his in the army.
One day while spending the day shopping with her younger special needs sister, she saw his mother.
His mom so happened to mention he was coming home the following weekend… It was fate! He asked her to pick him up for the airport.
From the time she met him at the bottom of the escalator they both knew a little thing like distance wasn't going to keep them apart again.
Following their wedding Steven will be deployed for 15 months.  It will be hard but just remember:
"Close together or far apart. Distance is only a word in matters of the heart"
 SO CONGRATULATIONS TO HALEY & STEVEN!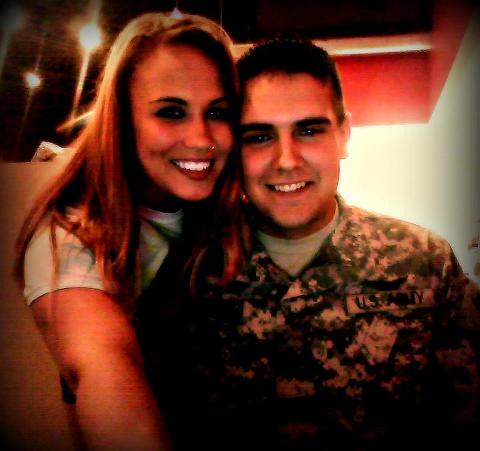 Congratulations to the couples. When Matthew and I hit 1500 fans via Facebook we will hold another contest, so those who entered are always welcome to try again next time!!!