Matthew & I met with these two during the winter about shooting their wedding. We connected quickly. I'm so excited to shot their wedding this fall. We had a blast around Pittsburgh for our engagement shoot. The rain held off for us and the clouds allowed for a great soft light for photos. It was rather strange to see the North Shore so quiet. I loved it 😉 We got some great images to share. I hope you love them as much as we do!
We started off at Allegheny Commons Park on the North Side. Which is a pretty little park. I love that it has a small view of pittsburgh.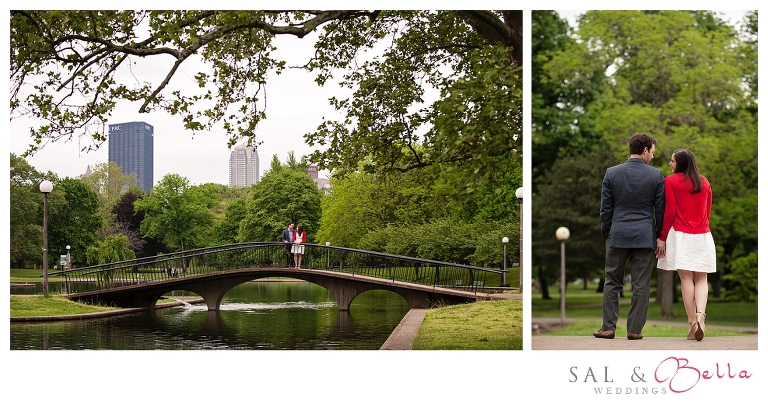 I had to include this picture of these ducks. They just swam together near Matthew and I.  Matthew snagged a photo of them.. maybe they are in love too hahaha.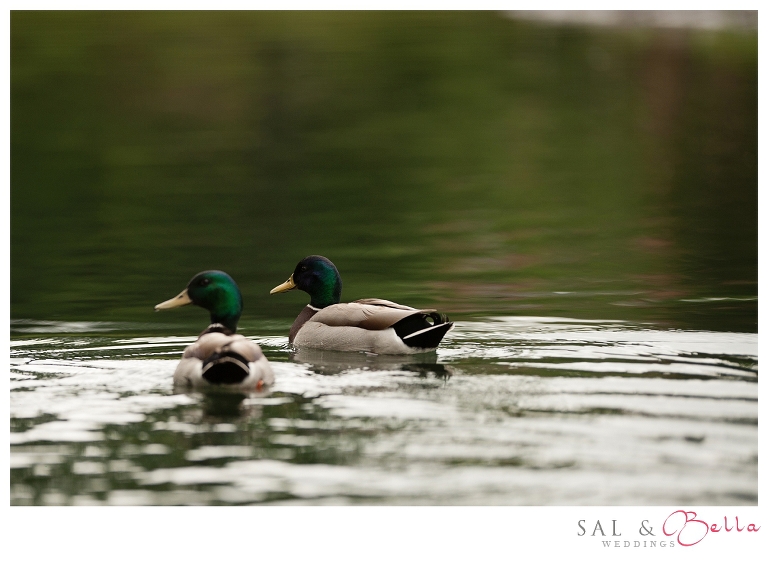 Aren't these two so cute together!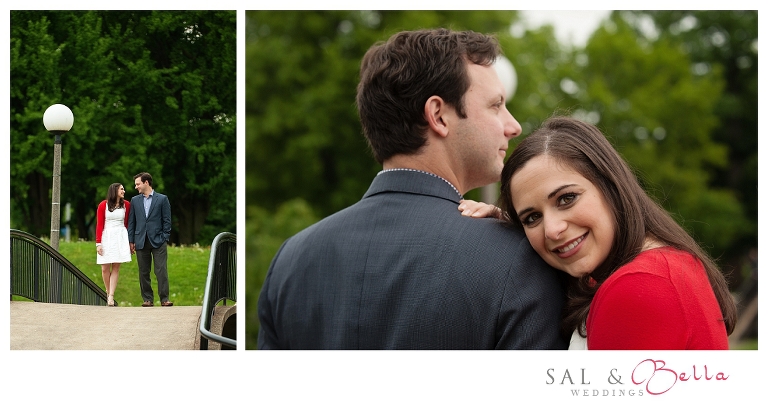 They are even cute walking back to the car to head to the north shore.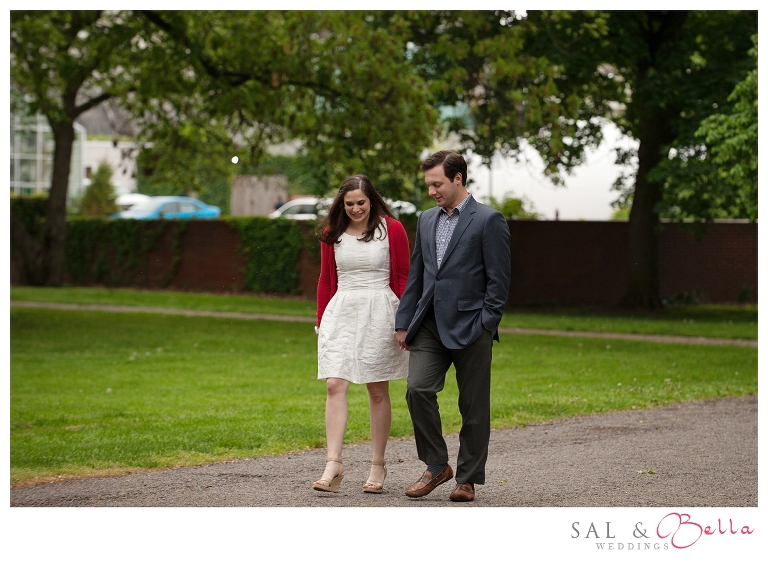 The North Shore was so empty and WONDERFUL! We got some of my favorite shots of the day here.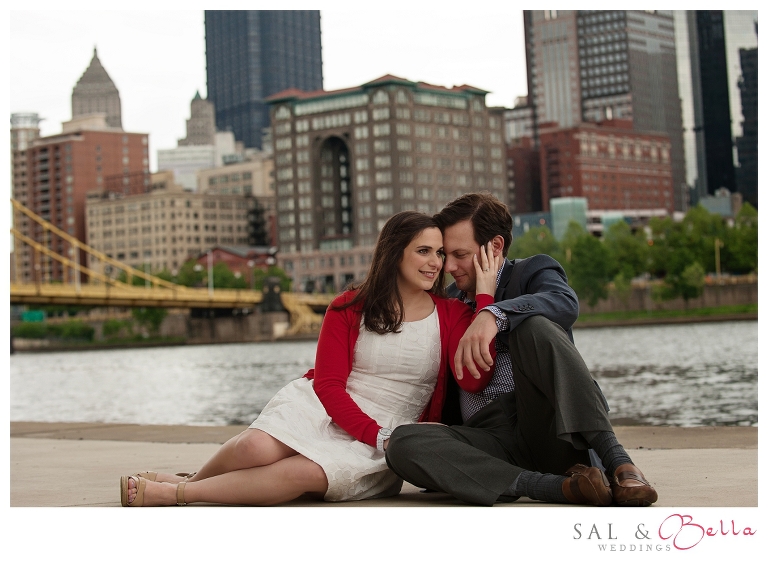 Matthew snagged this stunner from the same pose above. I love that there are two of us to capture different angles. Emily's eyes are just GORGEOUS in this photo. By far the fave of the day.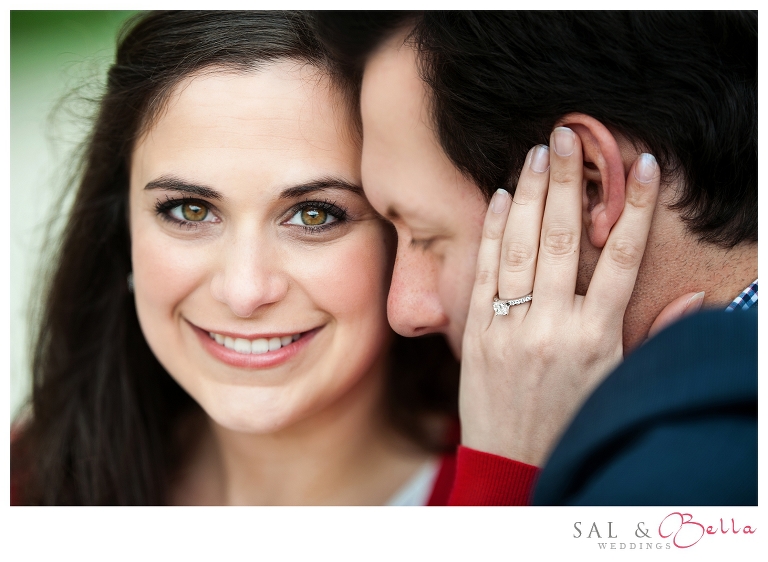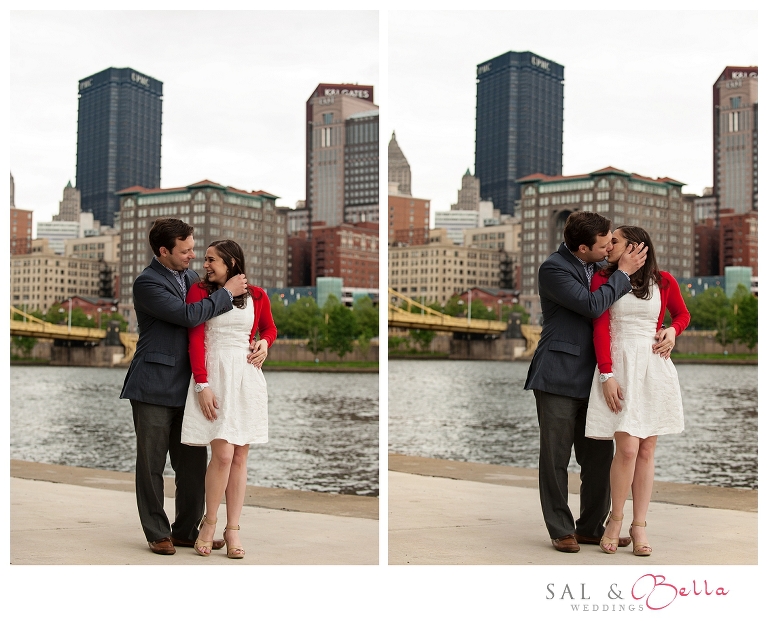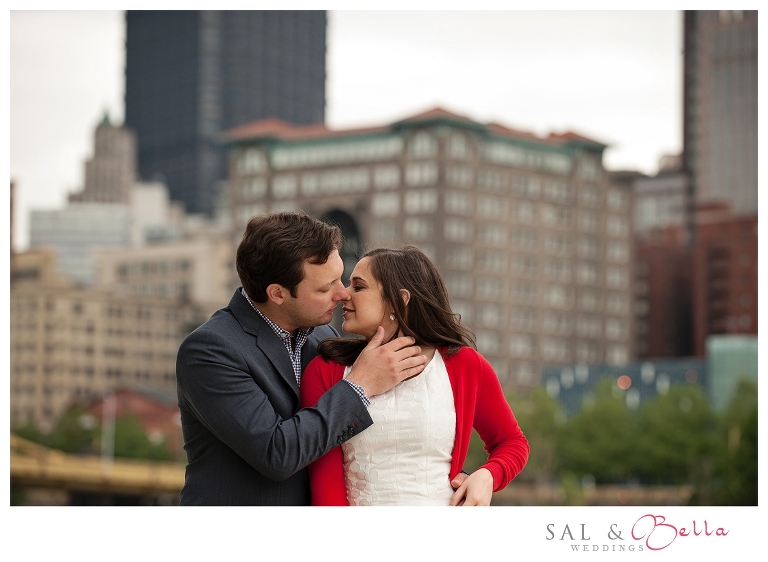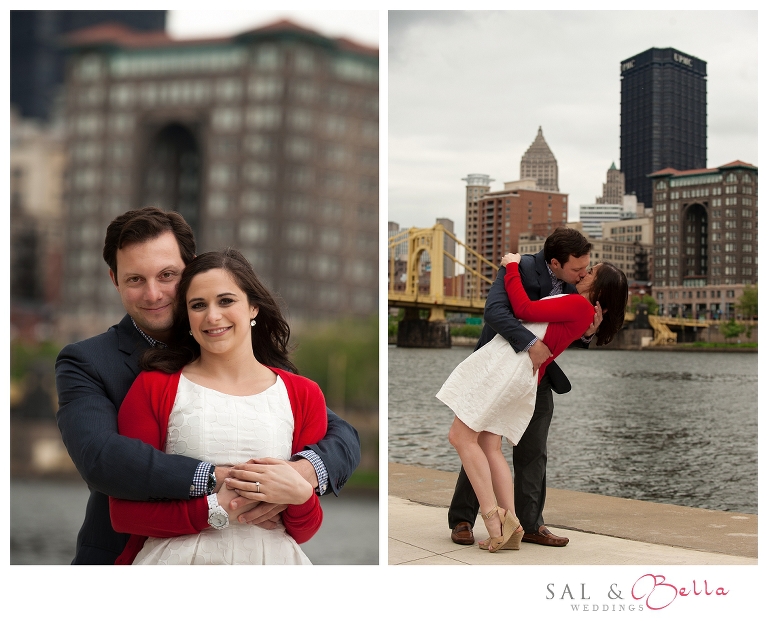 <3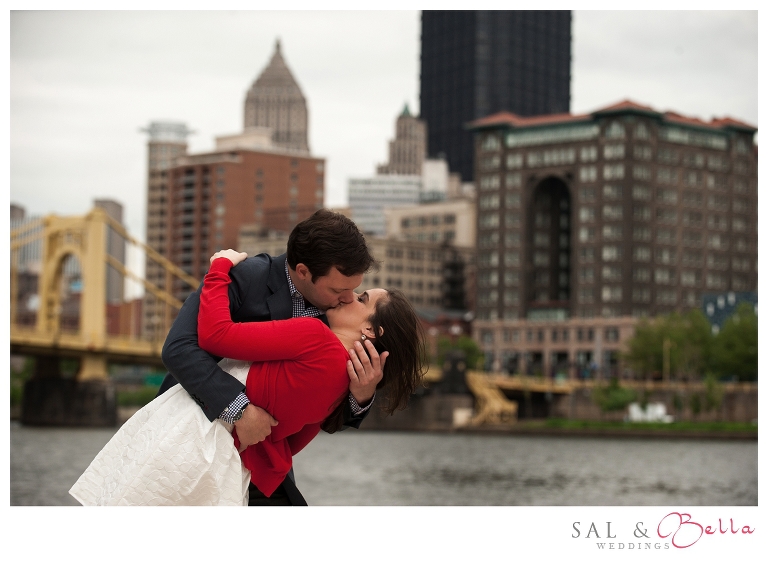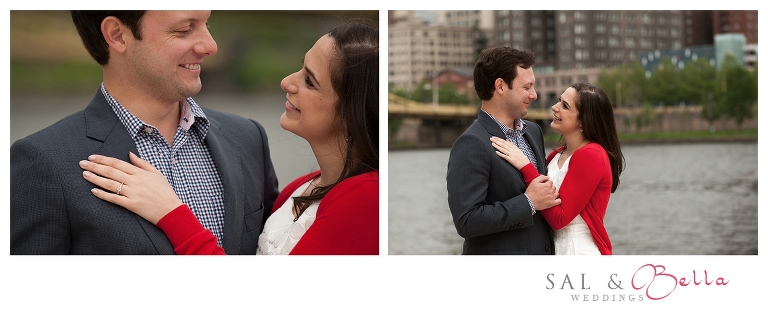 Emily & JM have a special meaning for their SOX shirts. I love when couples incorporate something with meaning in their shoots. Always makes it special. Plus I love hearing the stories behind it.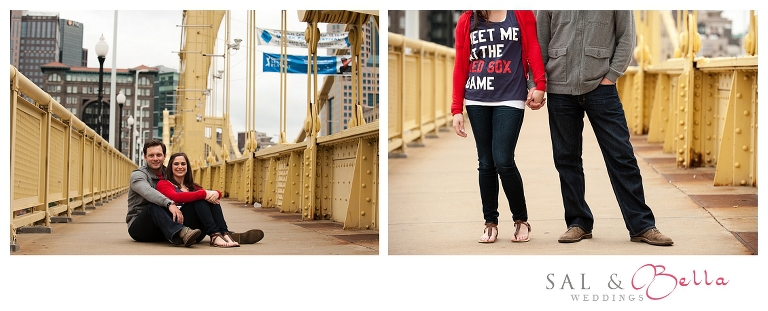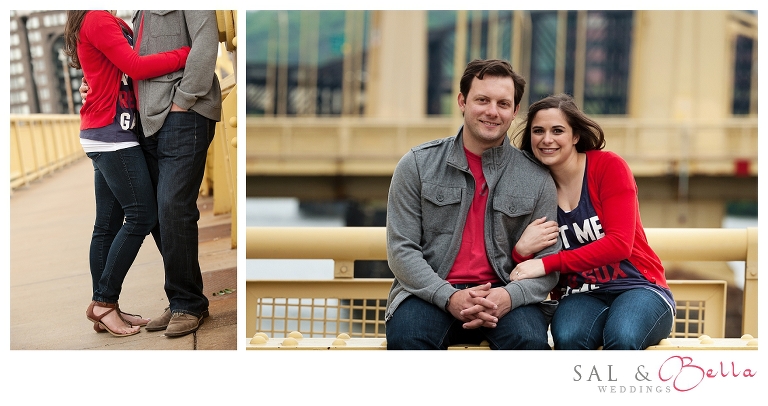 I had Matthew on the opposite side of the bridge shooting these photos. He did a fabulous job. I posted a pic of him on the bridge bellow.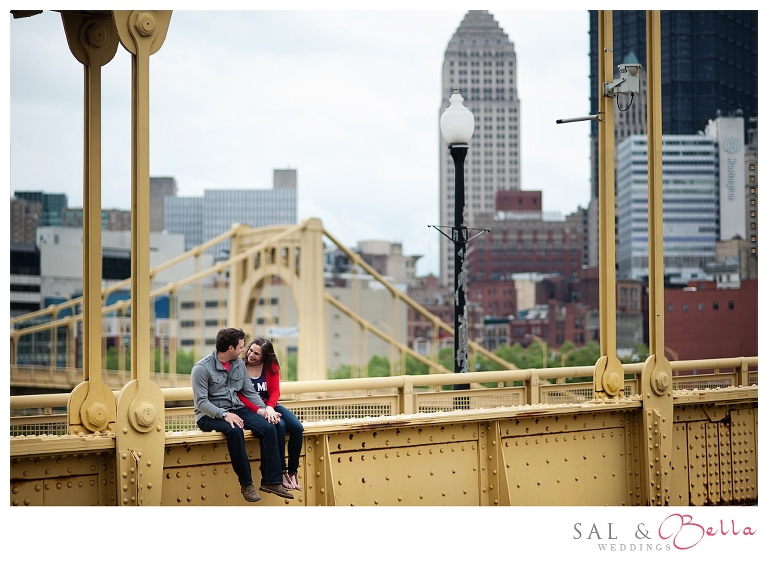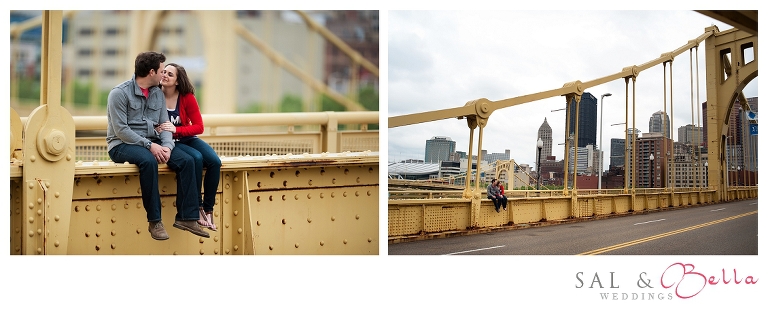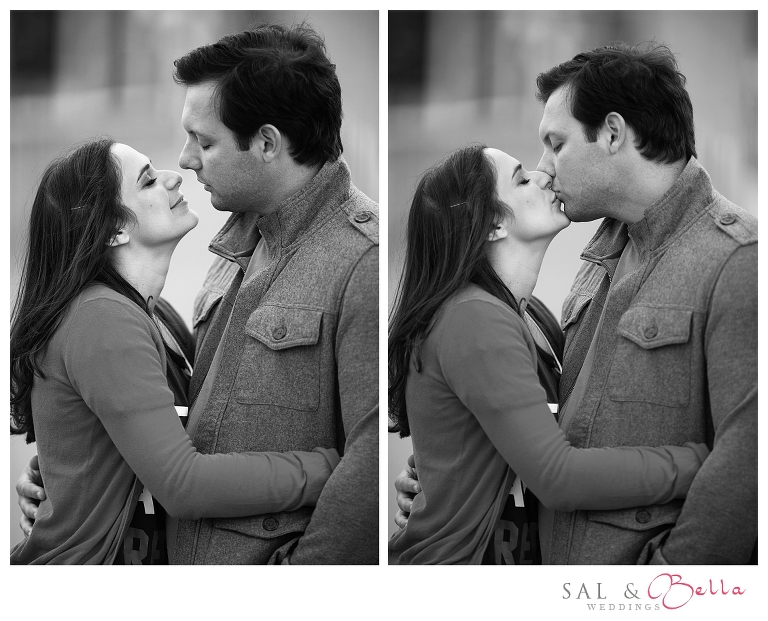 We headed to the South Side where these two are from. We found this super cute mural. So cute!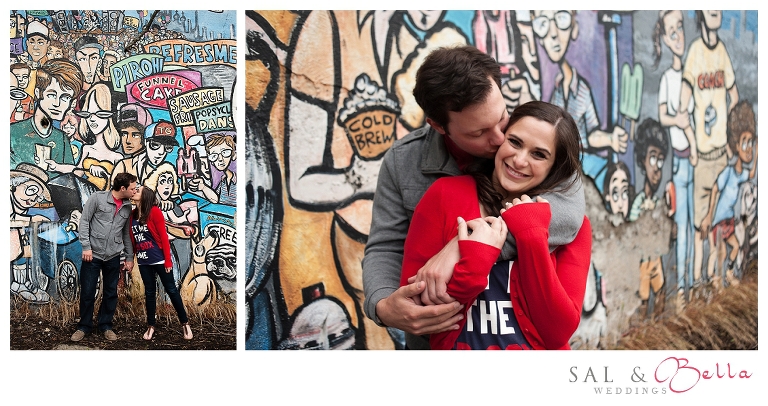 Here is a quick shot behind the scenes. That's us, the duo behind the cameras!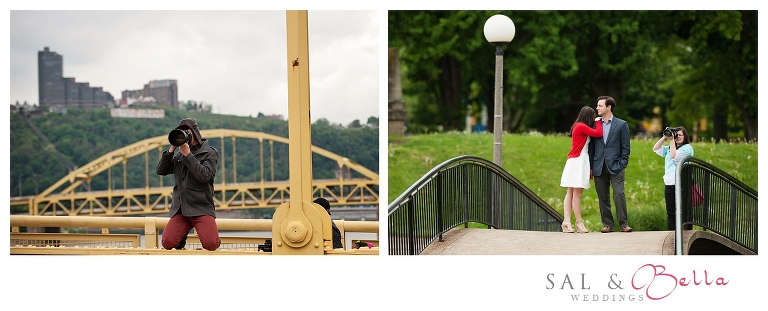 We had such a blast. I absolutely cannot wait for the wedding this September!