I love winter weddings! We don't get to photograph as many as I would love to have because they aren't as popular as the summer months, but when we do, they rock! Some of my favorite weddings over the years have been winter weddings. Kate & Anthony's is now added to that list! Their wedding theme was "Winter Wonderland". This beautiful Duquesne Power Center Ballroom wedding did not disappoint.  Here are some of our favorite images from the wedding.
Kate's gorgeous, sparkling, champagne colored gown was seriously to die for. It fit her like a glove and perfectly exuded the winter wonderland vibe.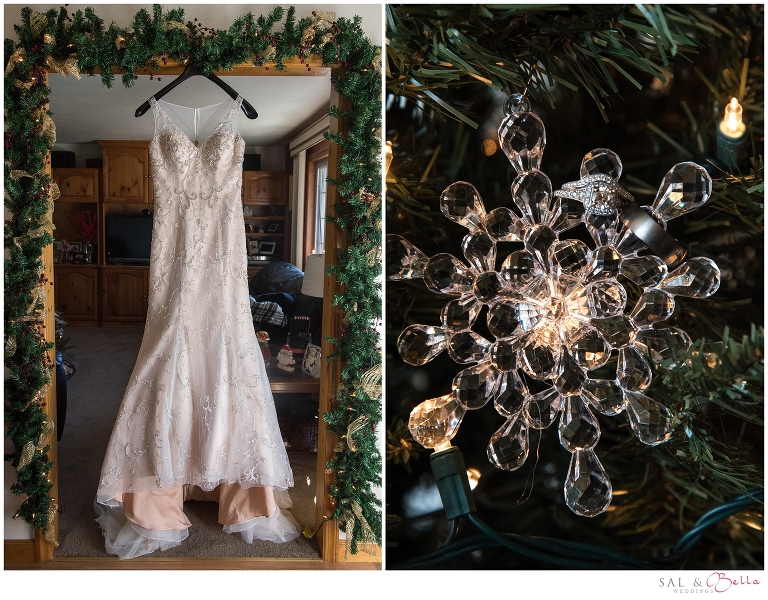 Loving the glittery gold Kate Spade sneakers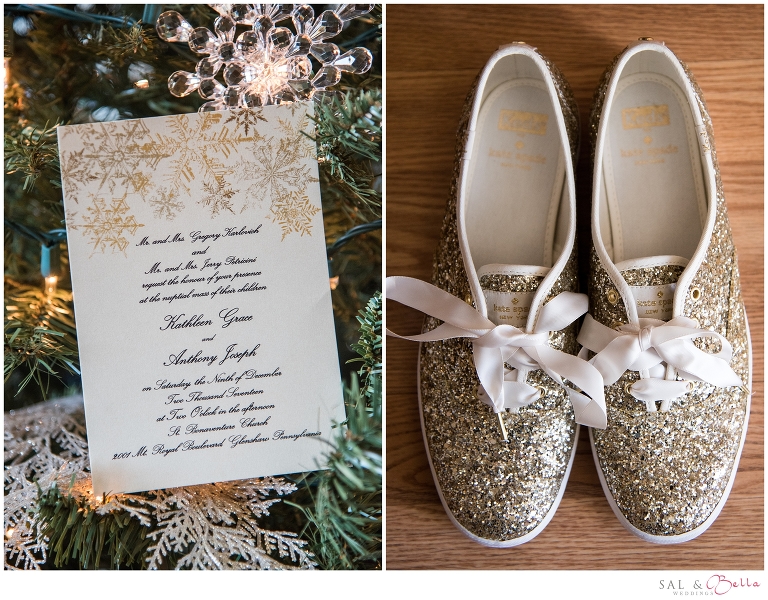 The stunning bride.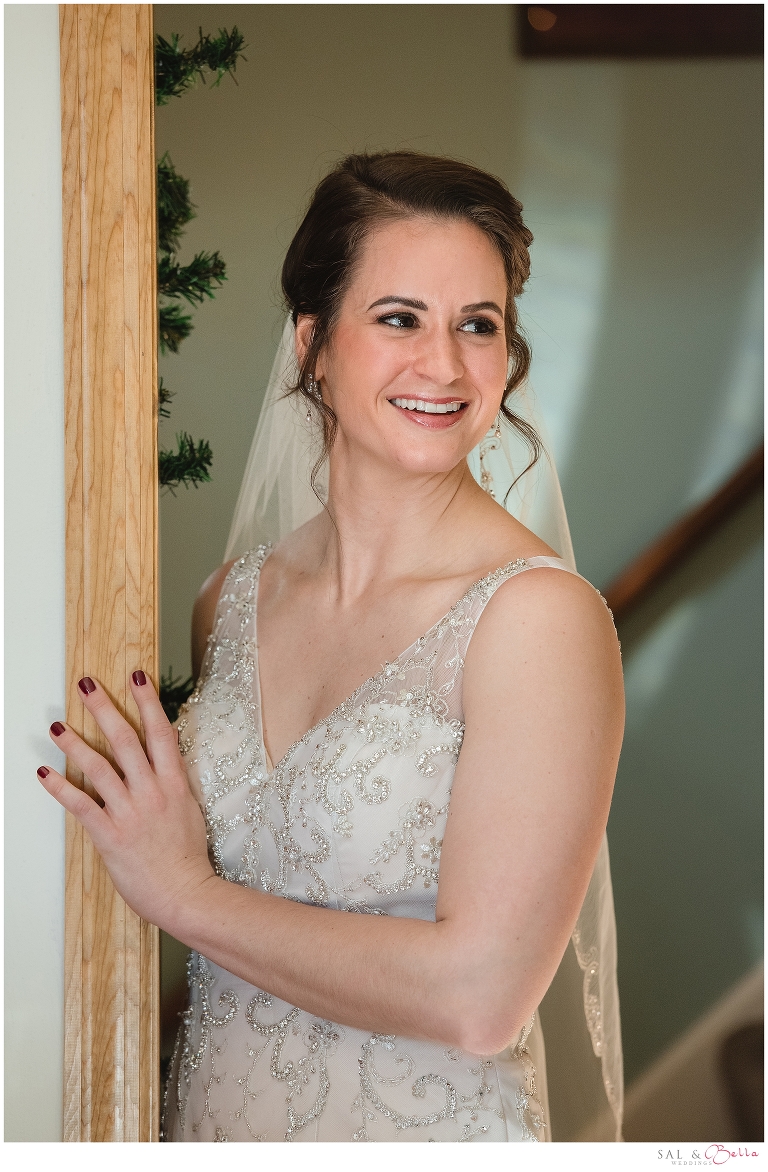 Her bridesmaids were so excited to see her come down the stairs for the first time!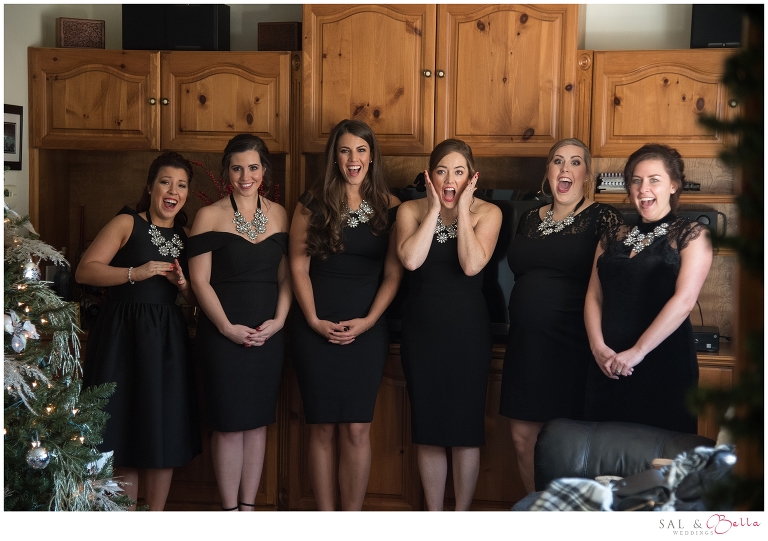 Her dad's reaction to seeing his girl all dressed up & ready to get married was so sweet.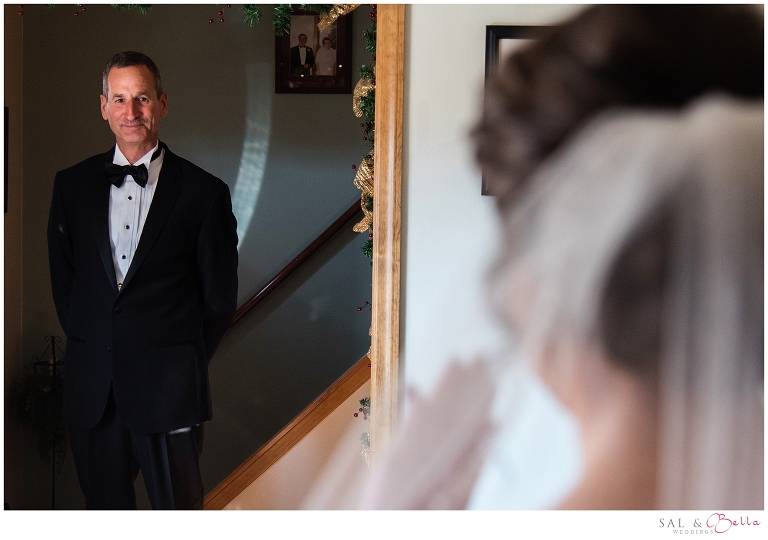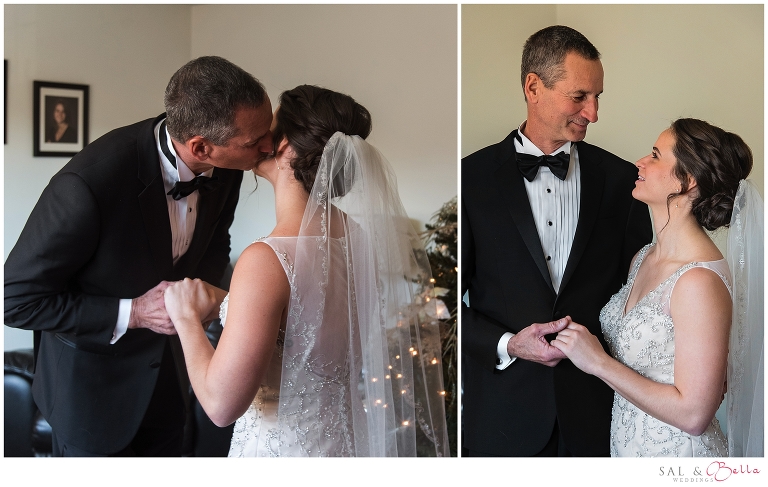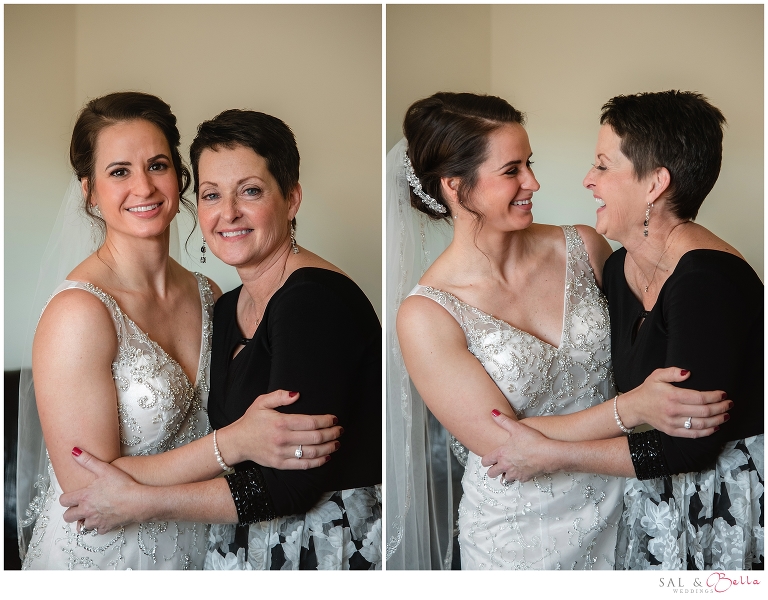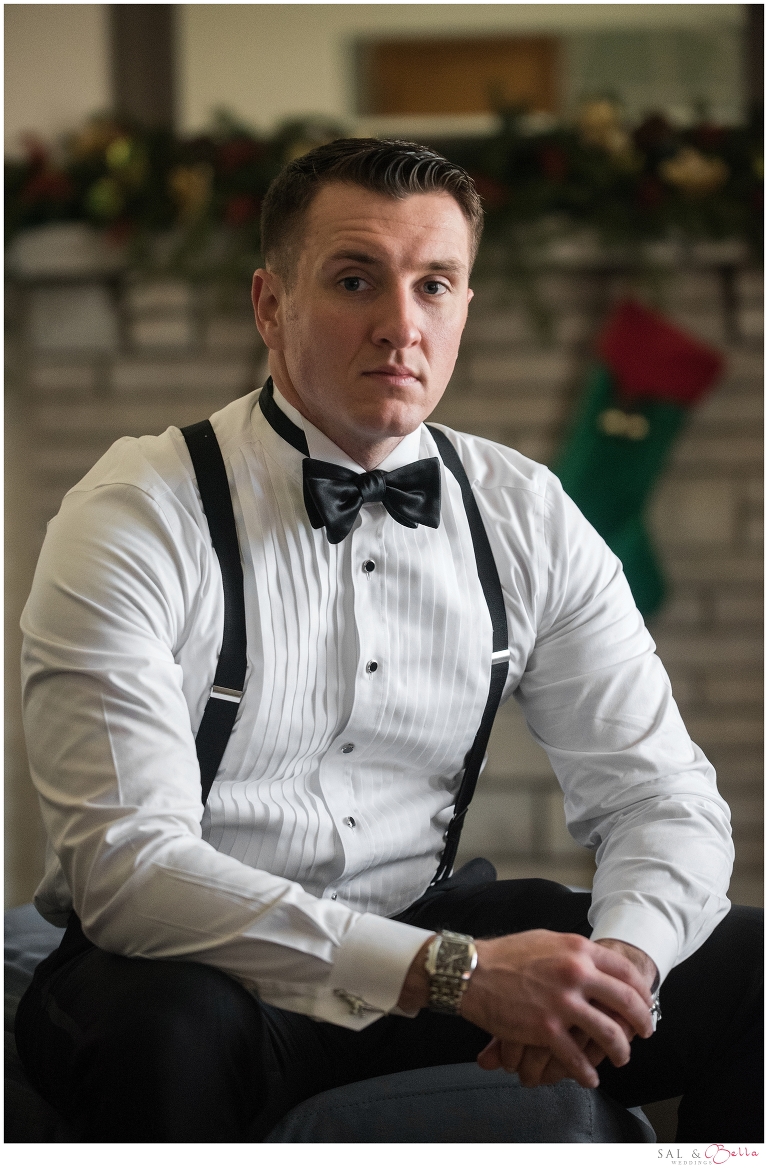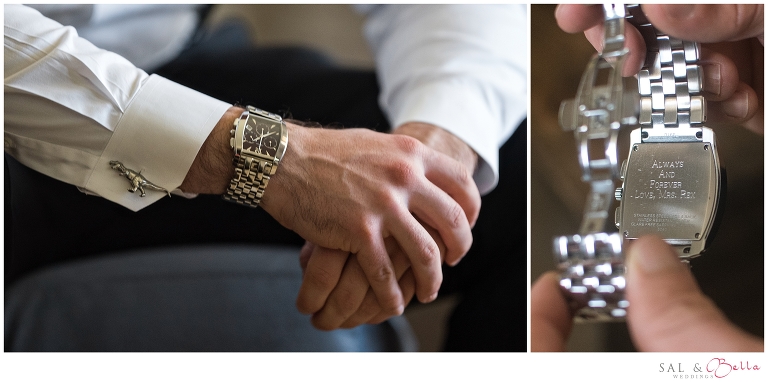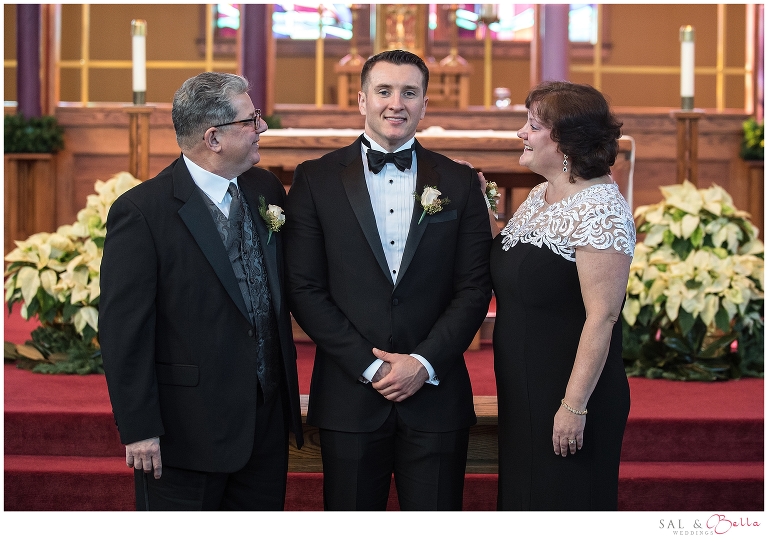 The ceremony took place at St. Bonaventure Parish. It was a pretty church with lots of beautiful natural light.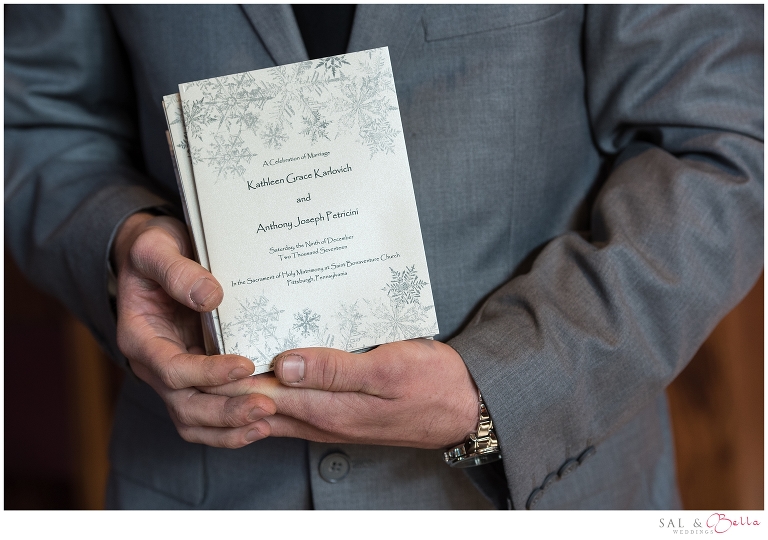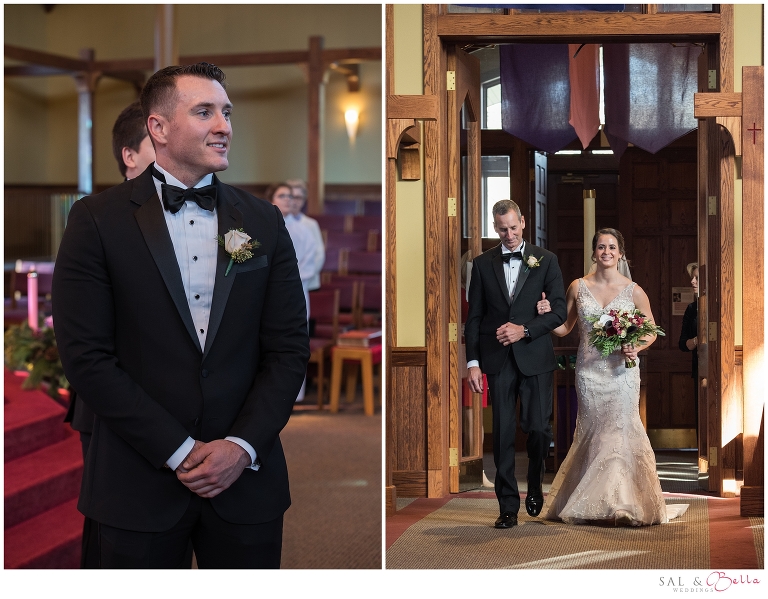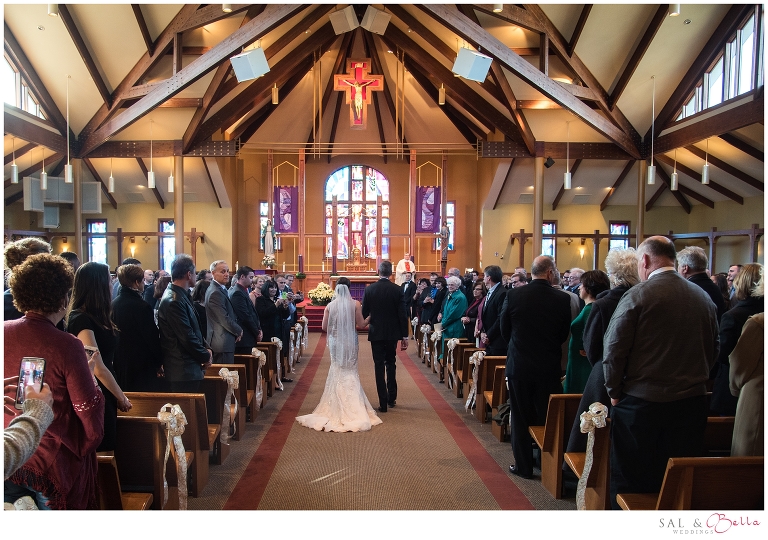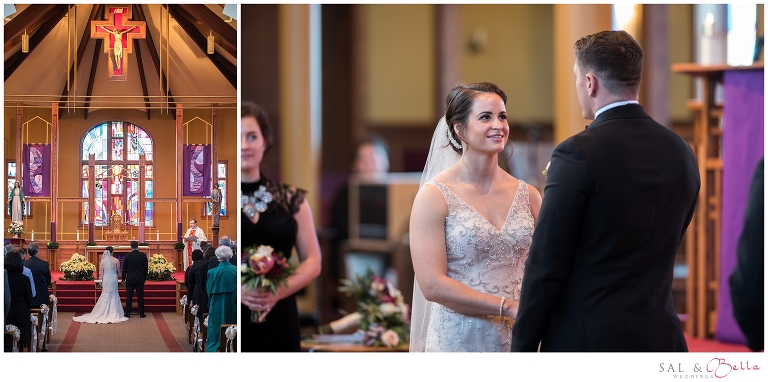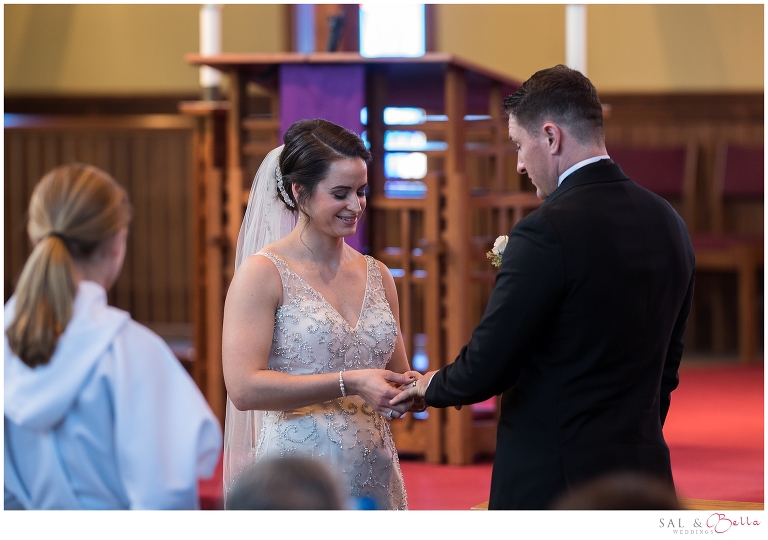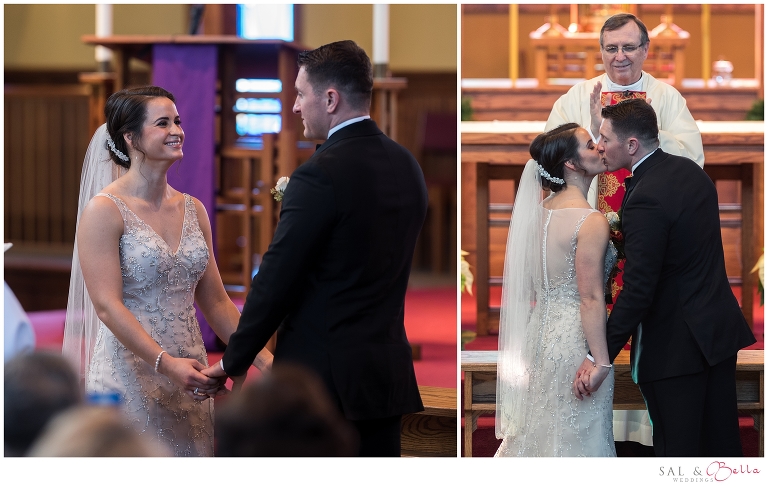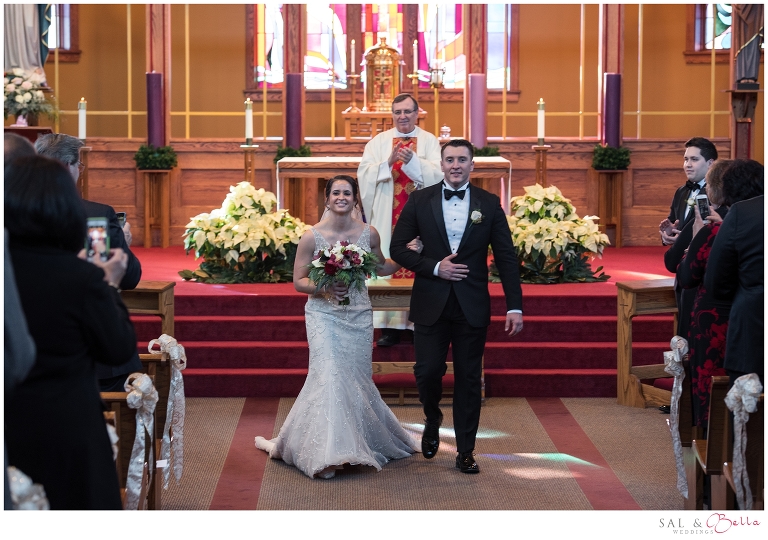 We headed to Pitt University's Cathedral of Learning for the formal portraits. It was special to the bride & several of the bridesmaids as they attended college there.
The large red doors at the Cathedral of Learning made for a perfect backdrop for the photos.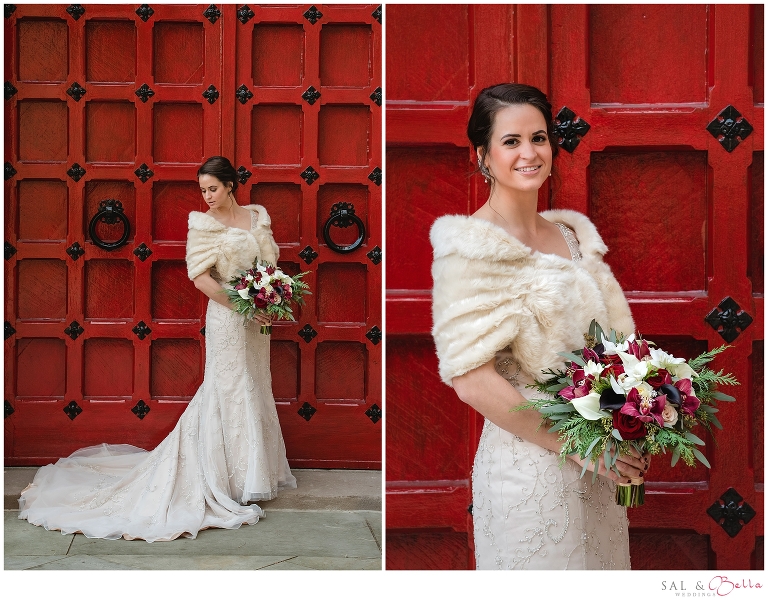 How beautiful is Kate?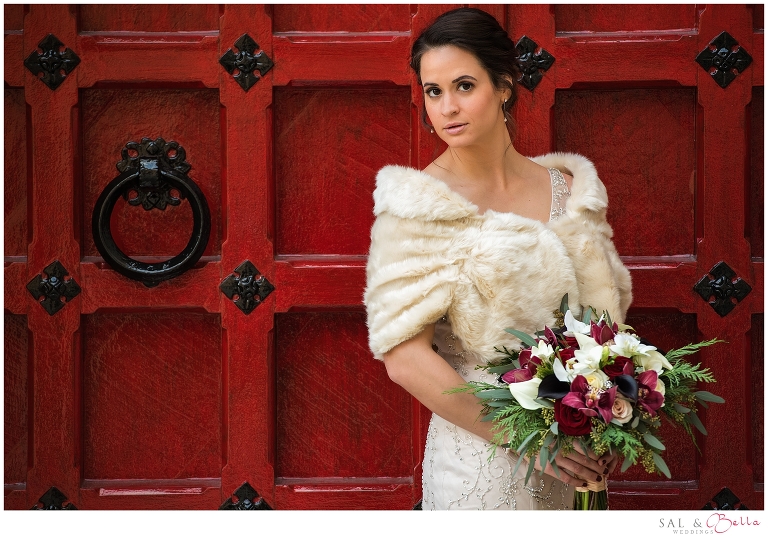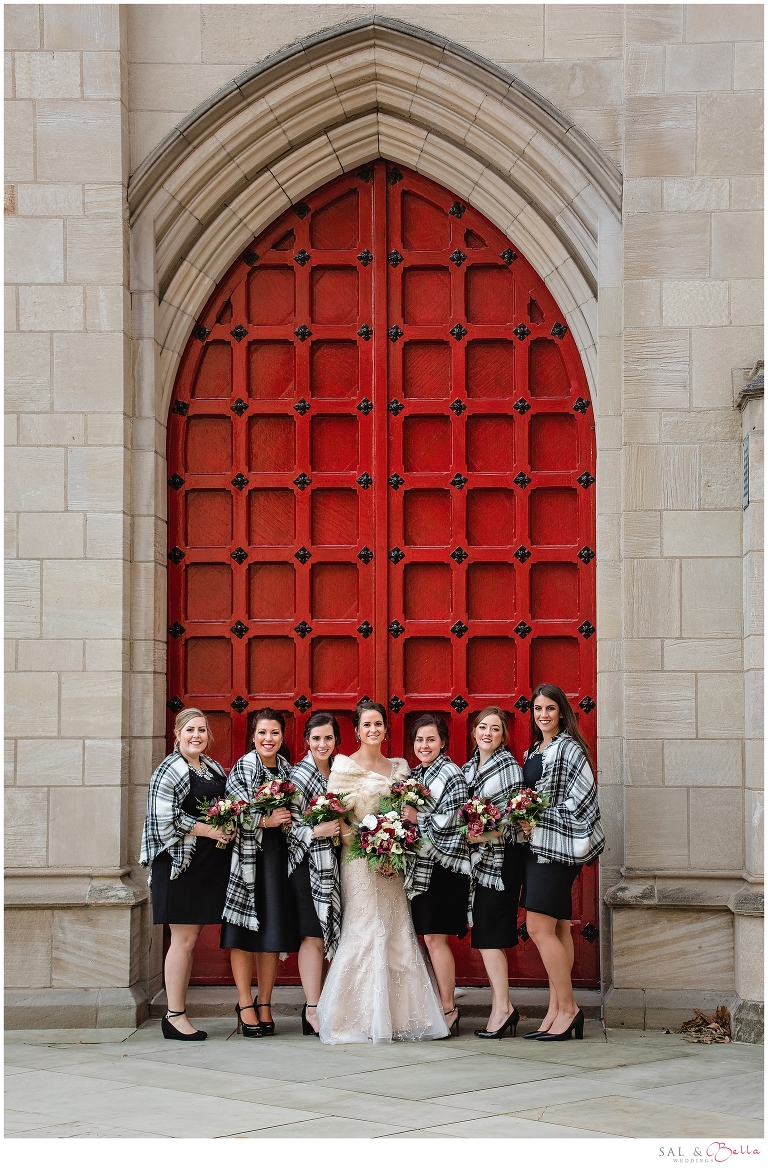 Kate had all the bridesmaids choose their own little black dress. That way they could wear the dresses again to other occasions. So practical yet beautiful. She also gave them matching shawls to keep them warm.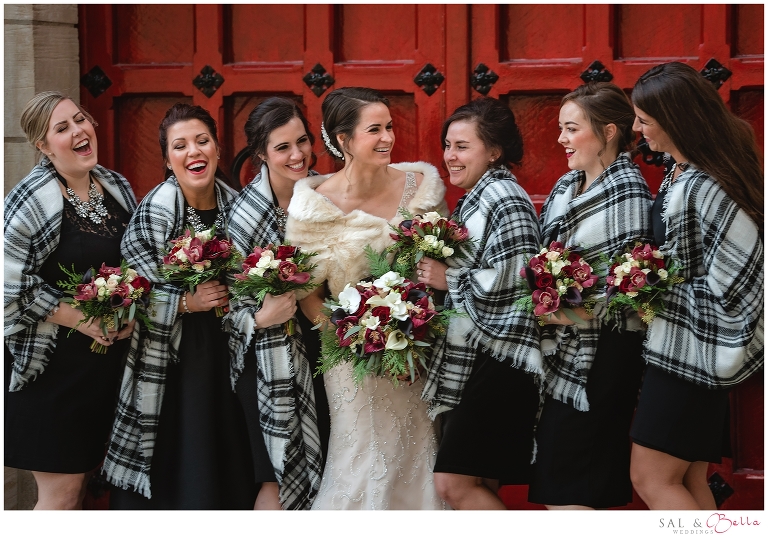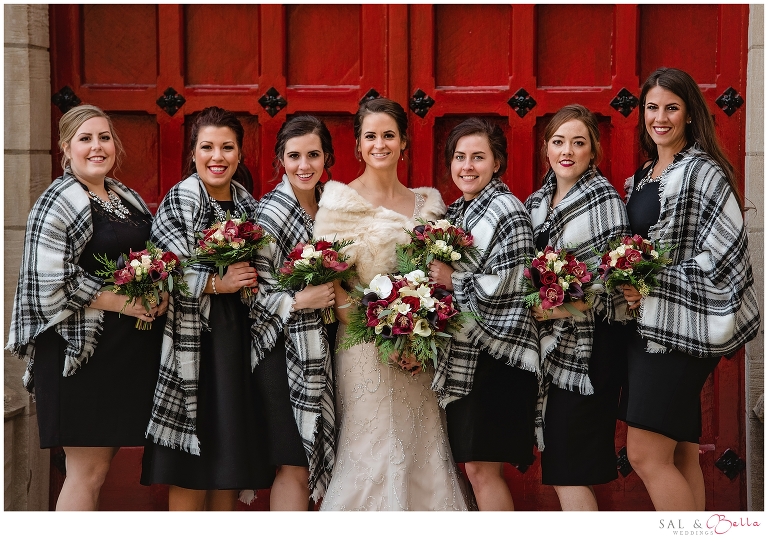 Pittsburgh's Z Florist did an amazing job with the flowers.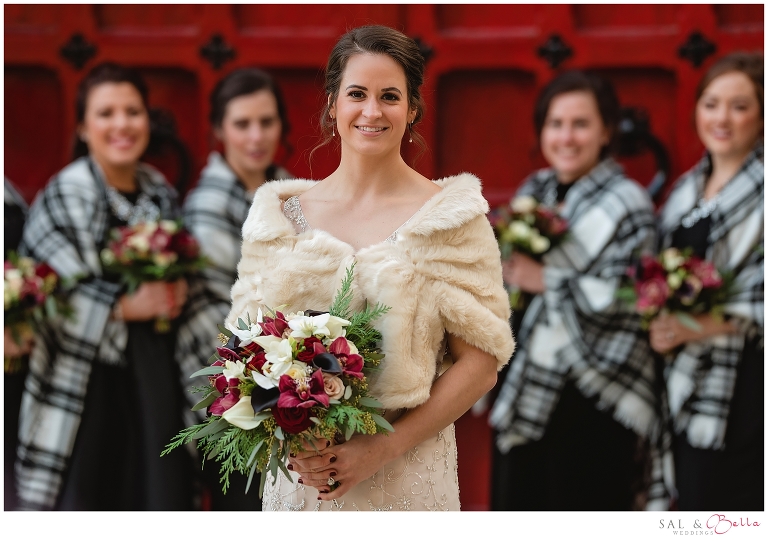 What a handsome groom!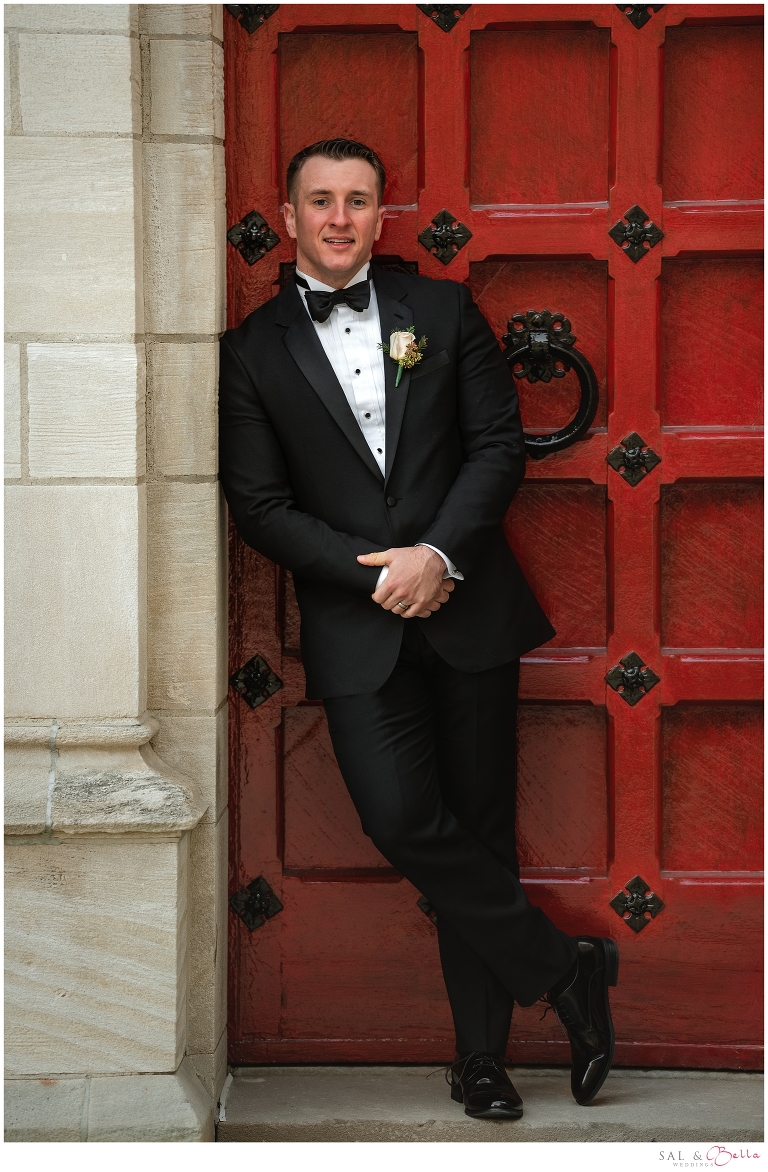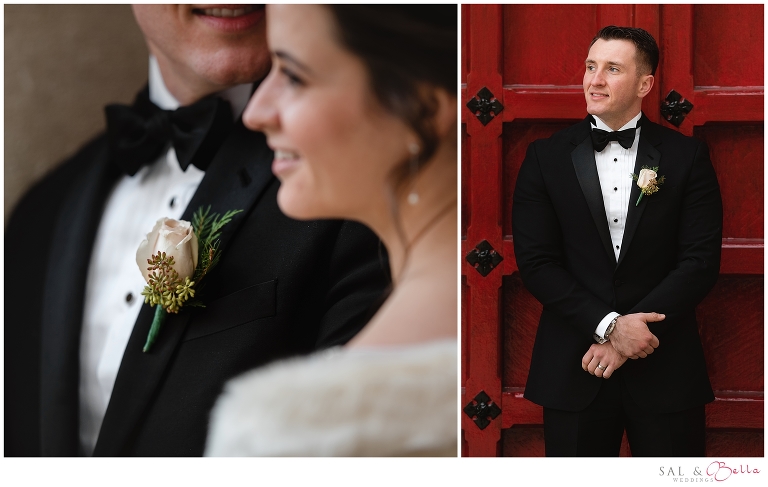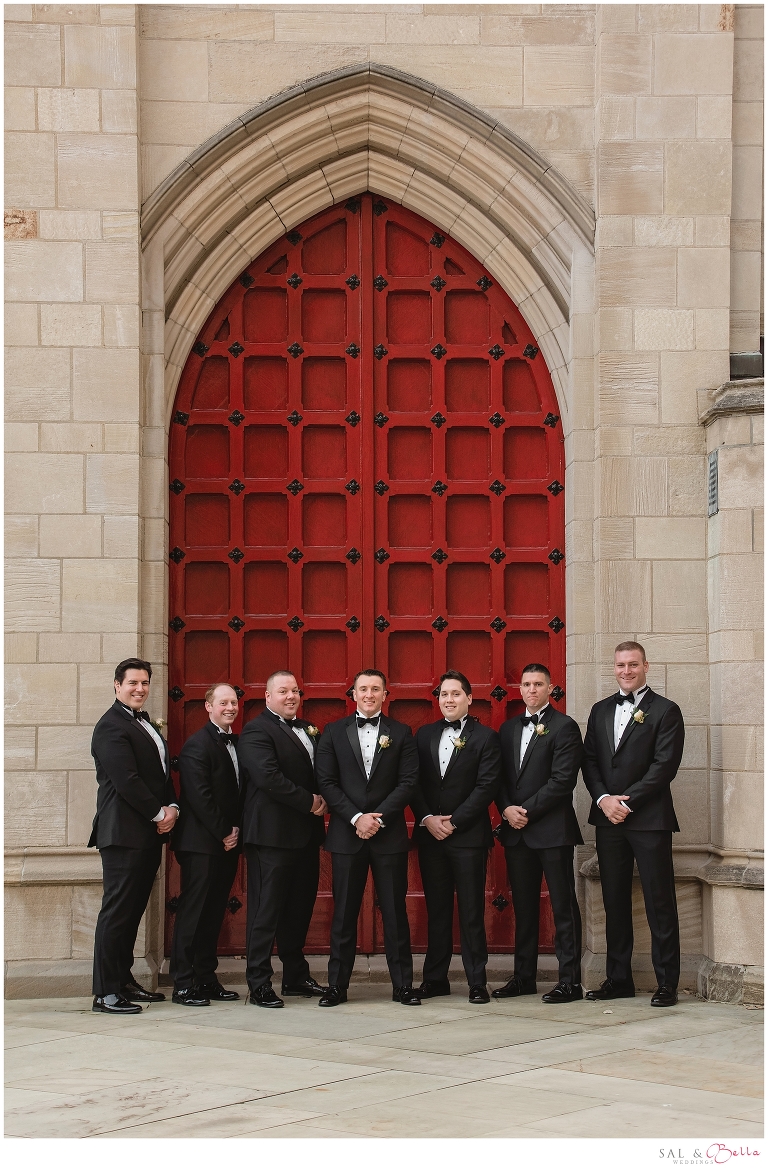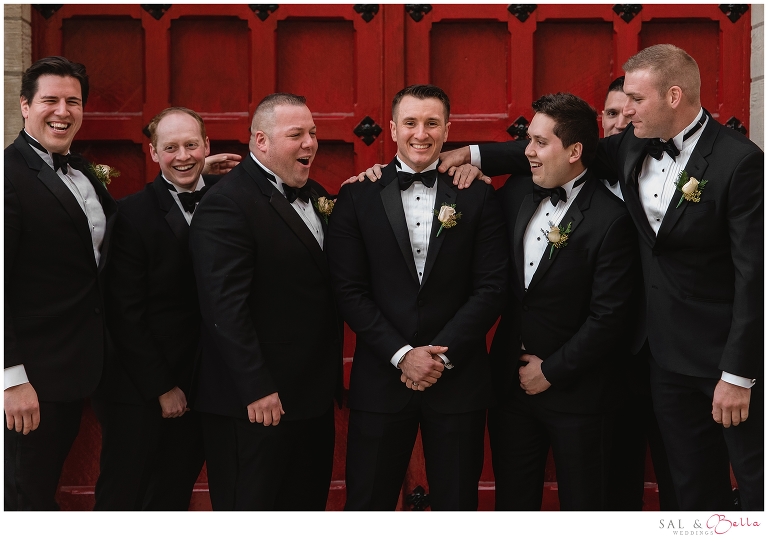 A great looking bridal party.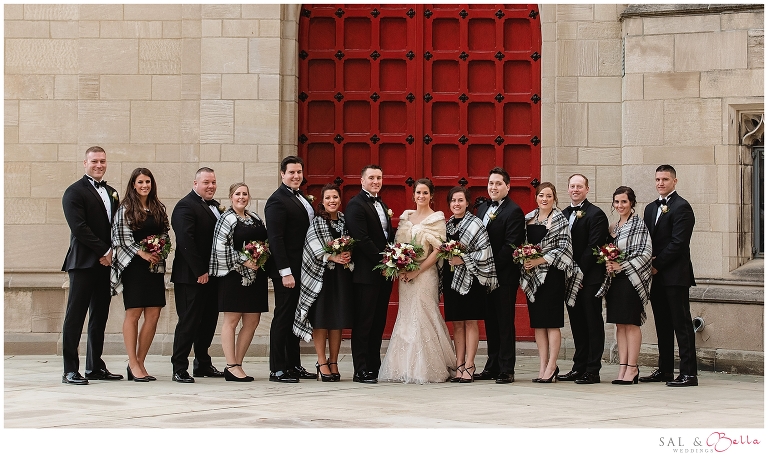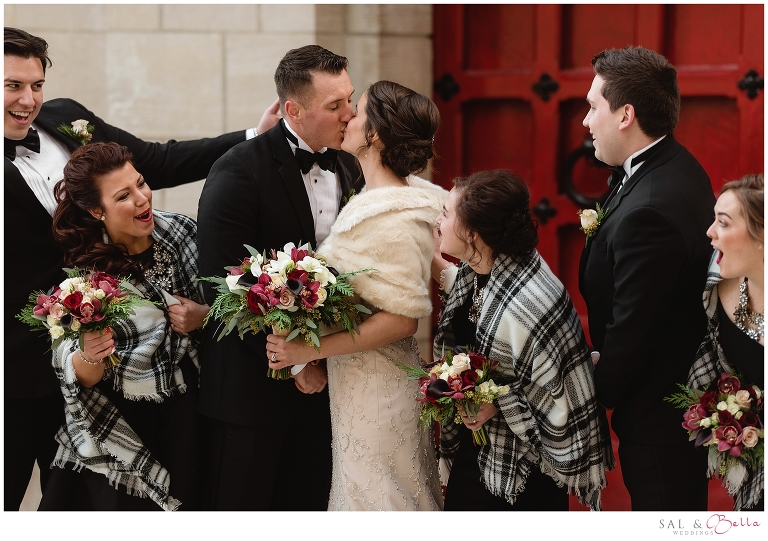 These two are so classic. We could have photographed them all day!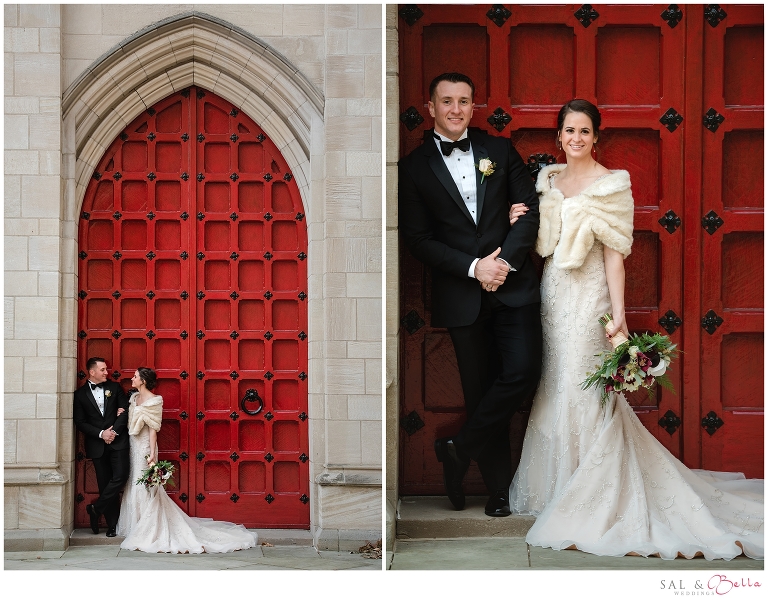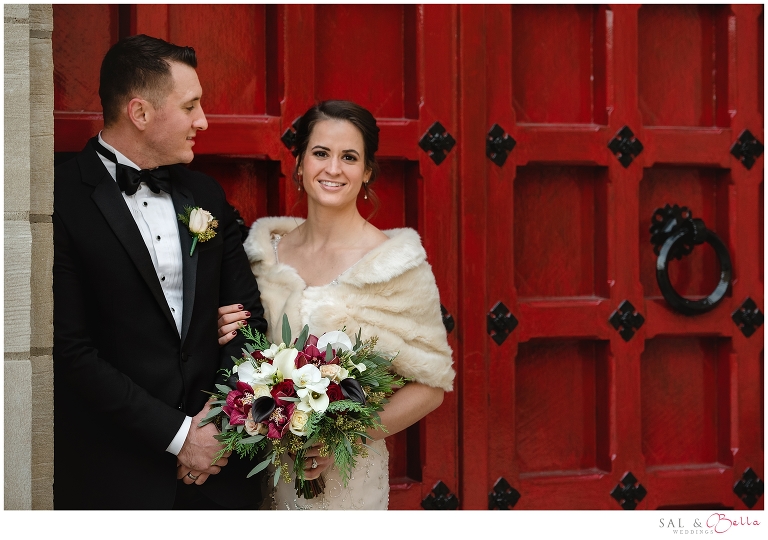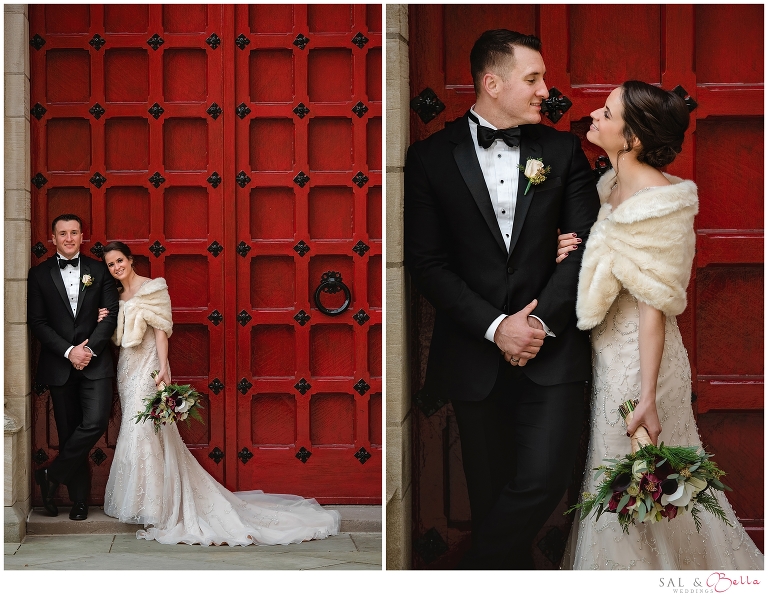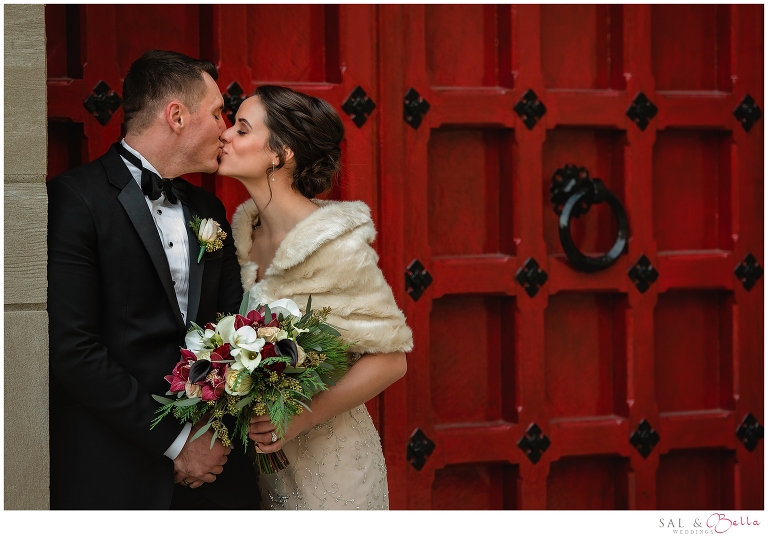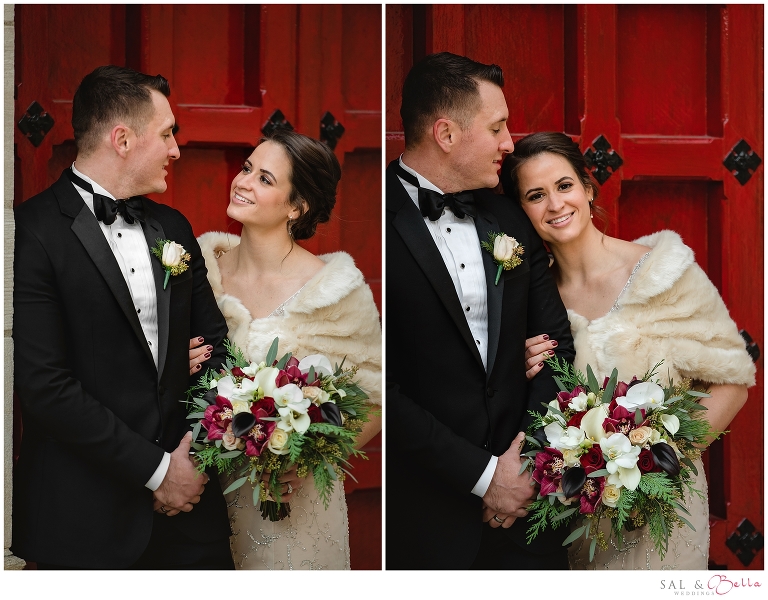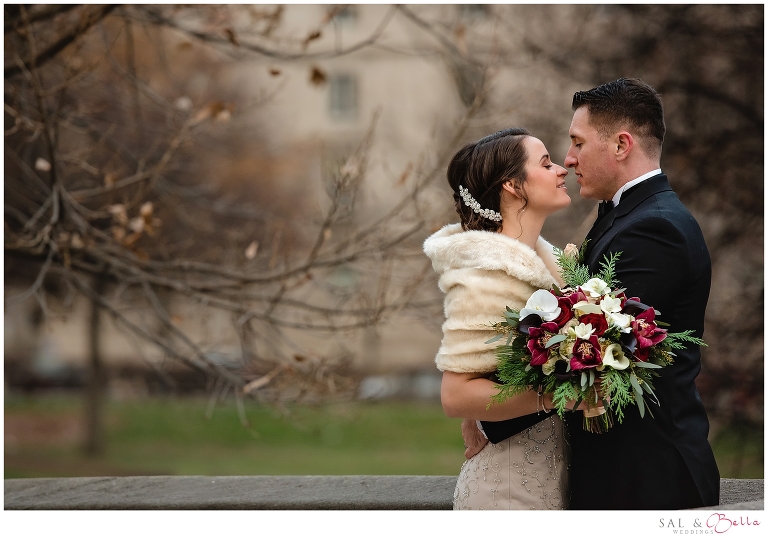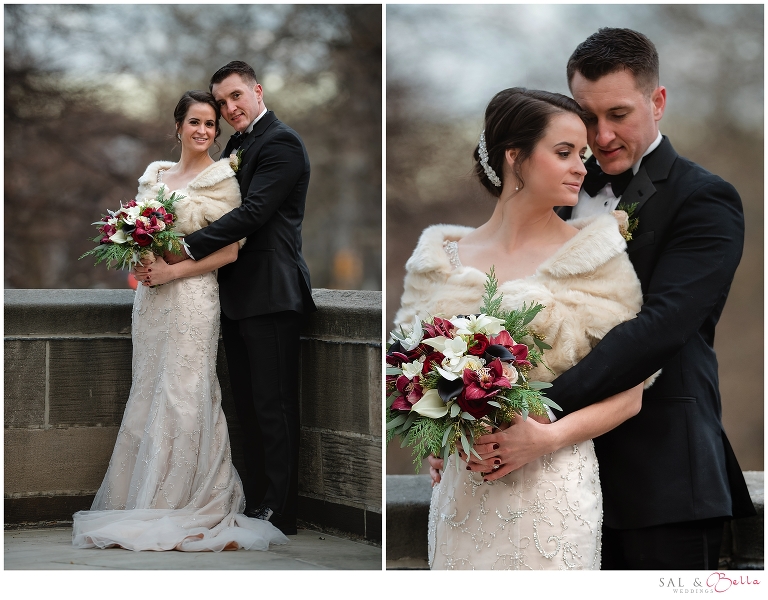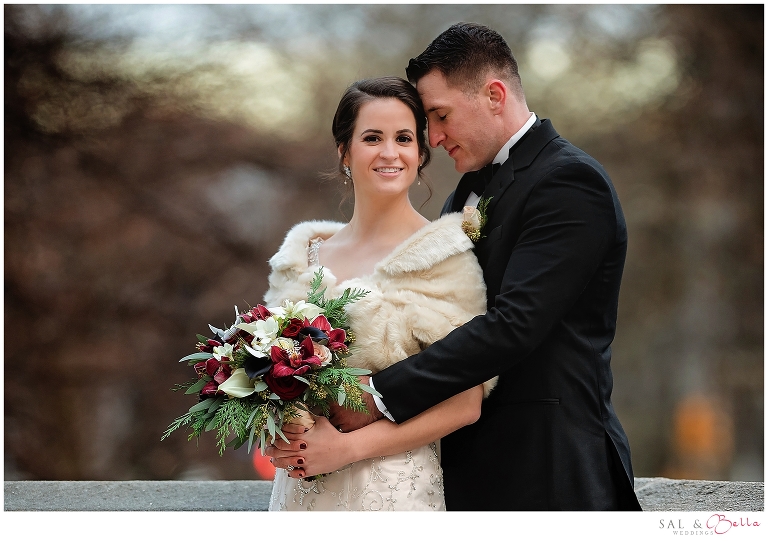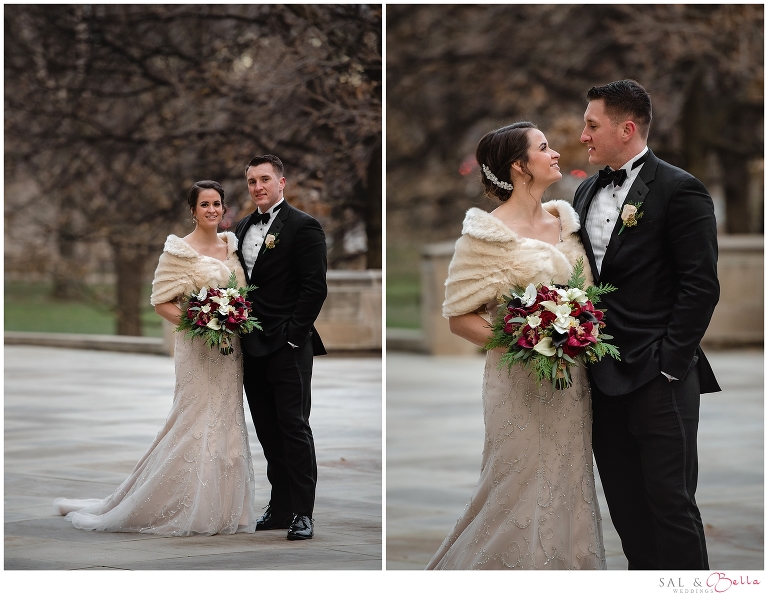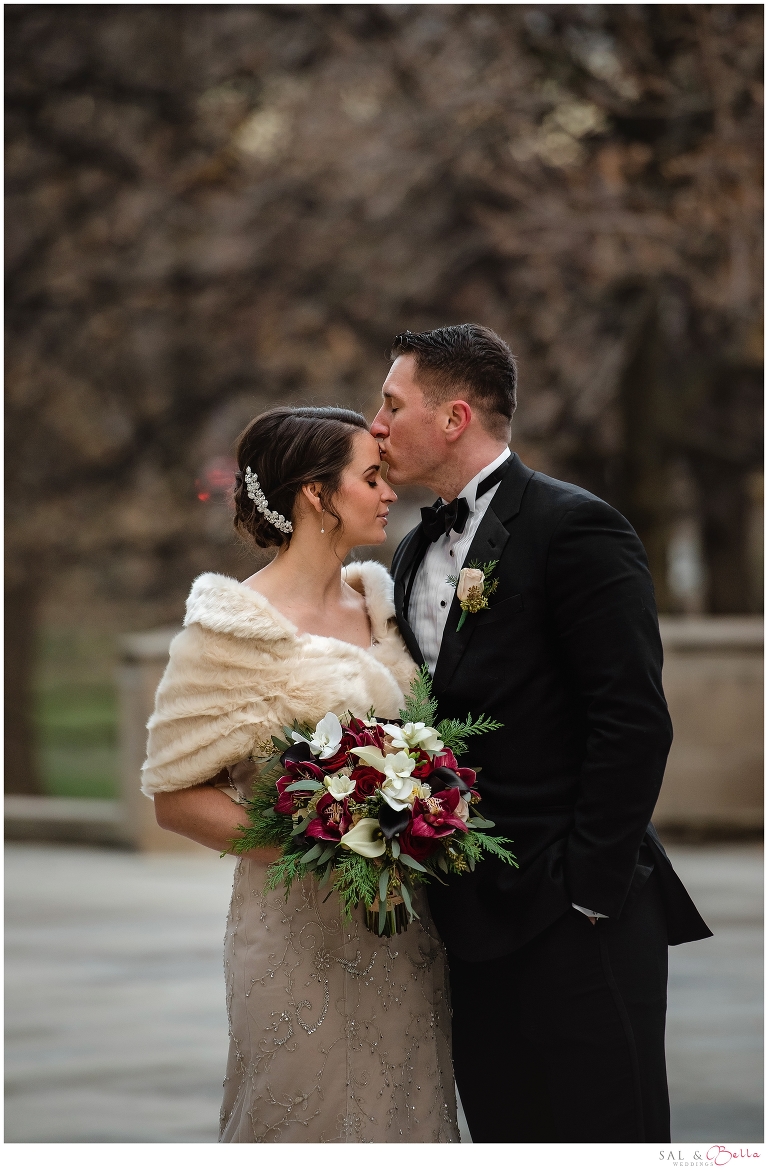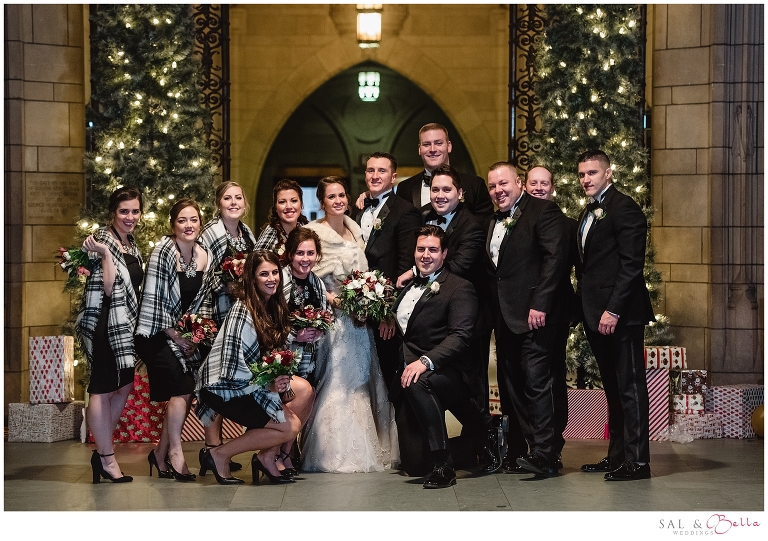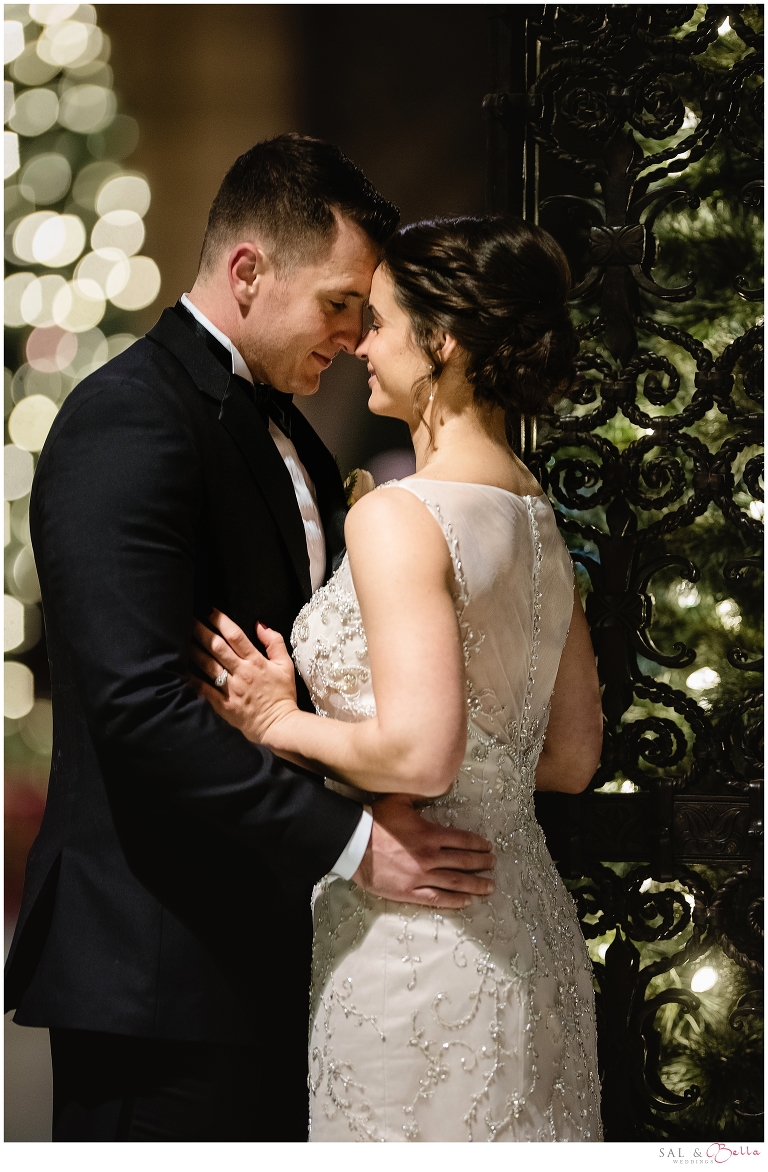 All the pretty details.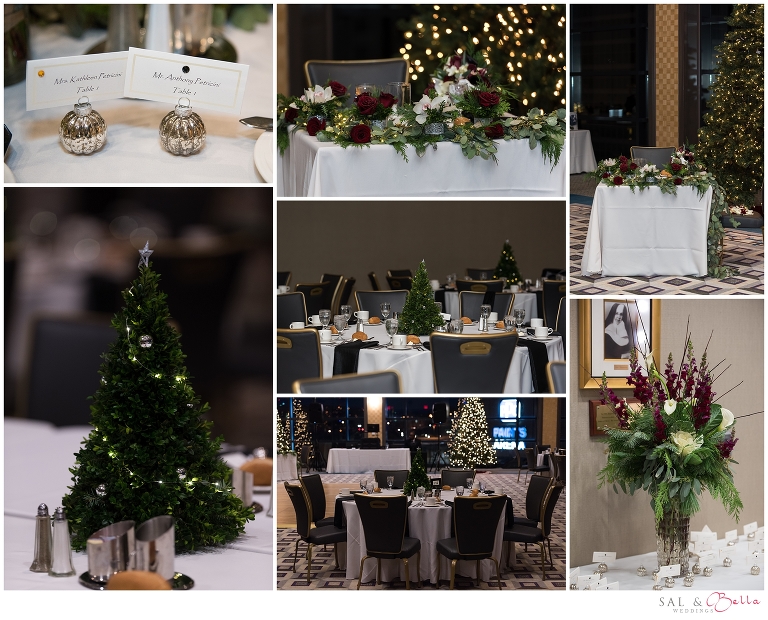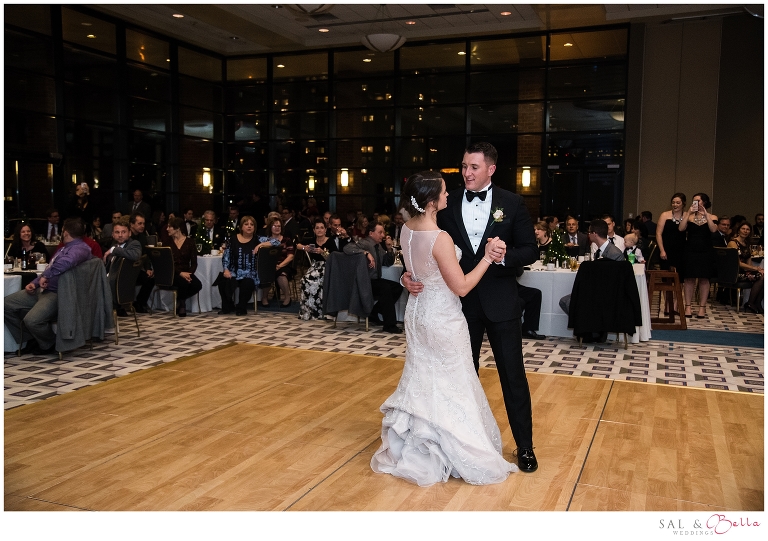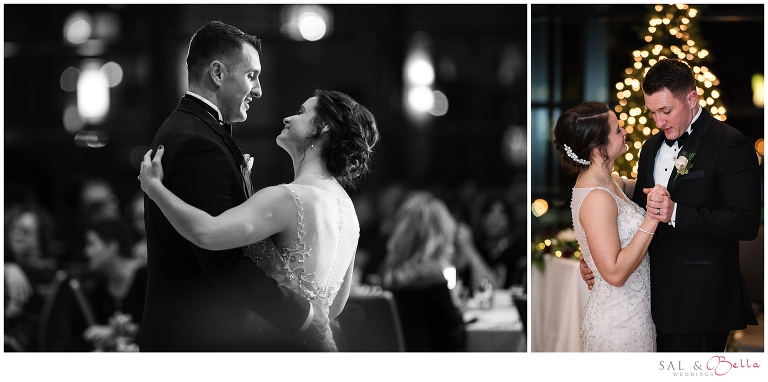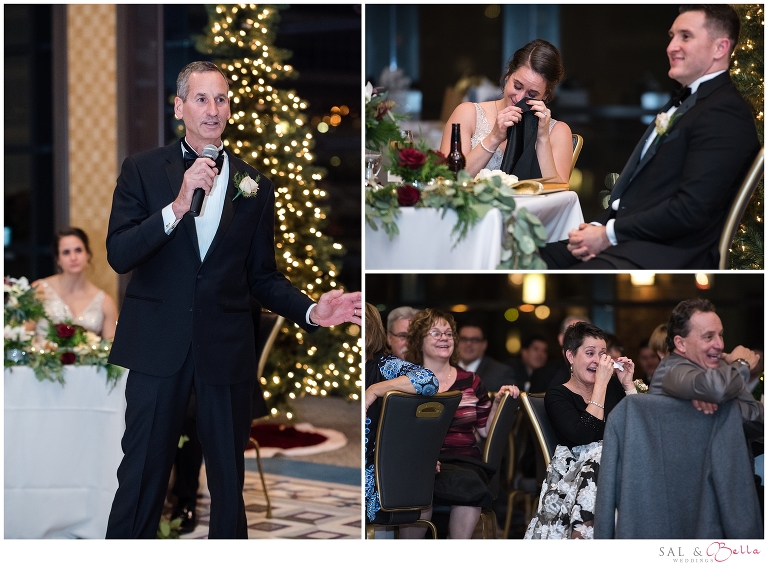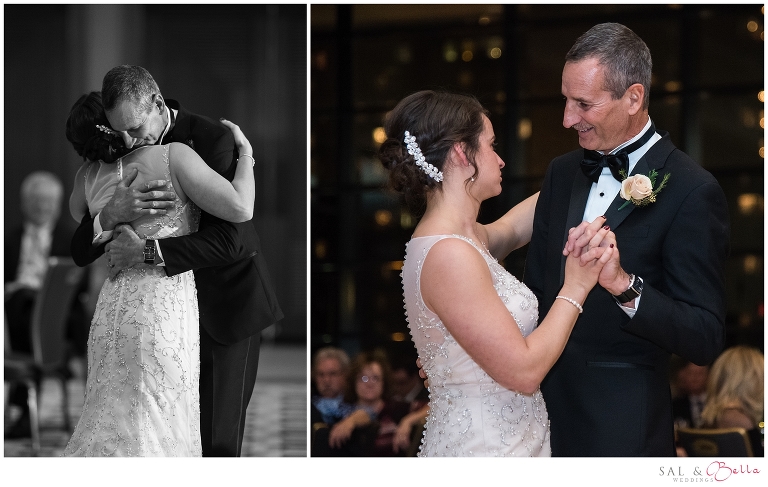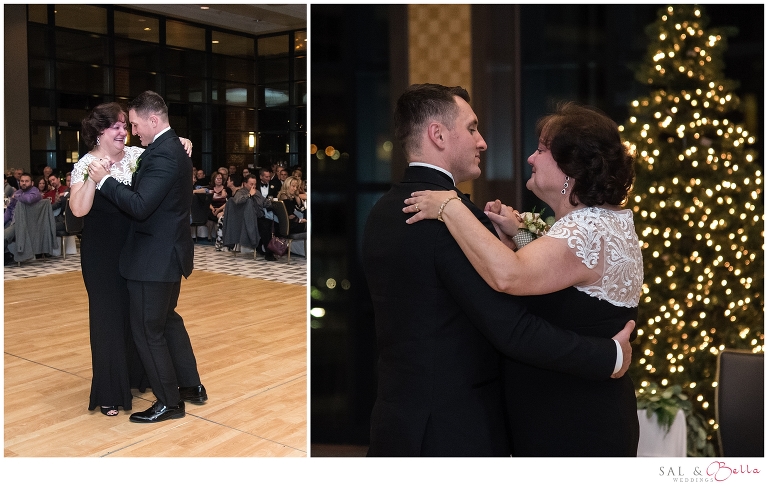 Neither the bride or groom are a big fan of cake. So they decided to have a donut bar by nonother than Peace, Love & Little Donuts! (MY FAVORITE!)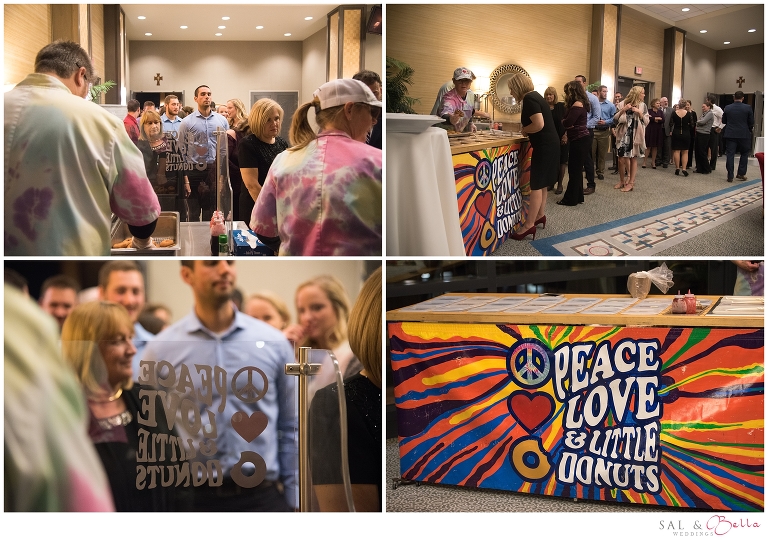 We wrapped up the night with a few night photos out on the balcony. These two were total troopers because it was about 15 degrees!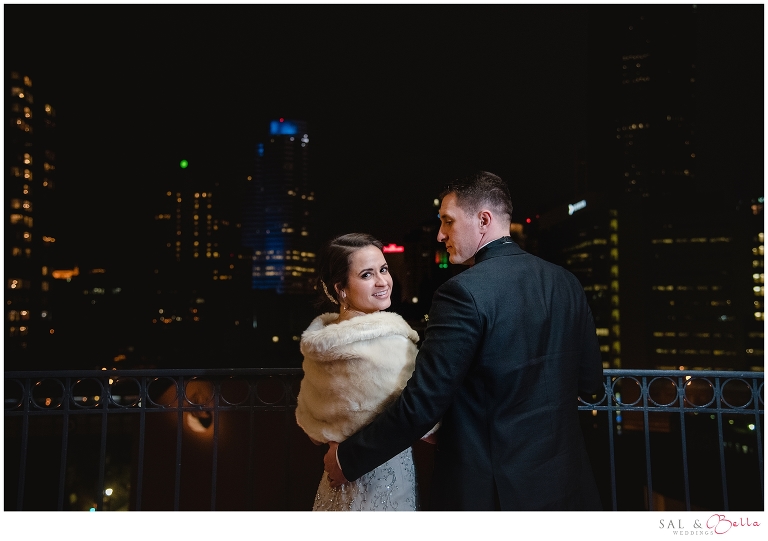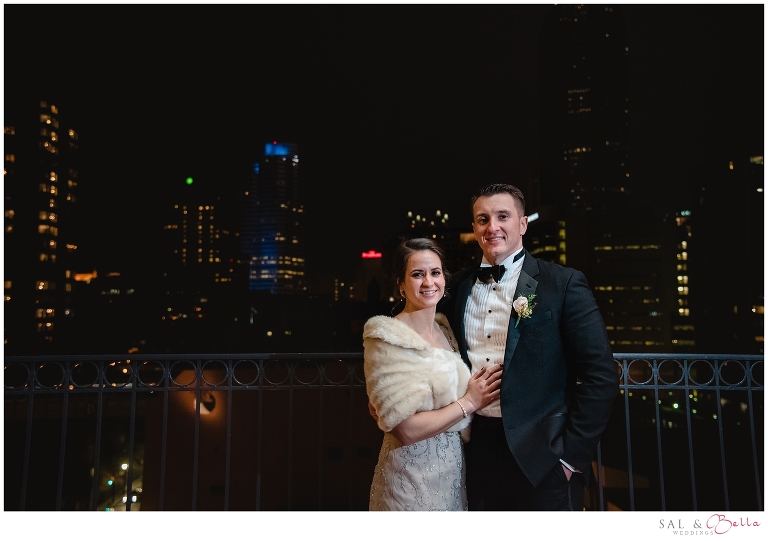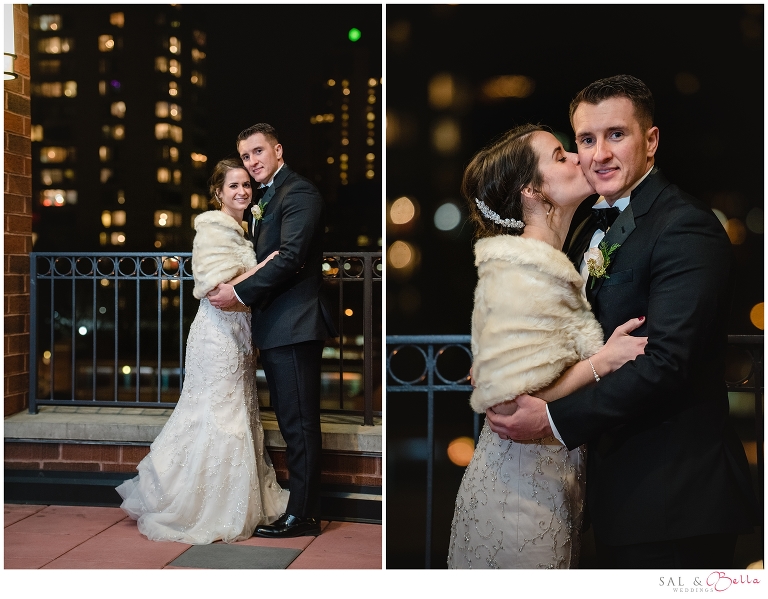 Vendors.
Church: St. Bonaventure Parish
Venue: Duquesne University Power Center Ballroom
Hair & Makeup: Lauren Karlovich (sister in law of the bride)
Florist: Z Florist
DJ: Entertainment Unlimited – DJ Mike Simmons
Donut Bar: Peace, Love and Little Donuts
Wedding Photographer: Weddings by Sal & Bella
Weddings by Sal & Bella: Pittsburgh Wedding Photographers: Duquesne University Power Center Ballroom Wedding