This November my good friend Soozie, of Photography by Soozie asked me to second shoot for her on a wedding she had at the Embassy Suites in Moon Township. I gladly accepted. I got to the hotel the day of the wedding and Ashlee was stunning. She had a "vintage inspired" theme that was so pretty. Little did I know that the groom was actually the youngest brother of my High School Principal, Mr. Fritz. It's seriously a small world! Mr. Fritz actually officiated the ceremony and did a fabulous job. It was so wonderful to see him and his wife, Holly (also my science teach haha) and their kids. I thoroughly enjoyed the atmosphere at this wedding. It was very family oriented and fun. Everyone danced and had a great time! So now without further ado lets get to the gorgeous photos!
Ashlee fixing her birdcage veil. I just love bird cage veils. They are so vintage. I also love how different they can be, all the different styles out there.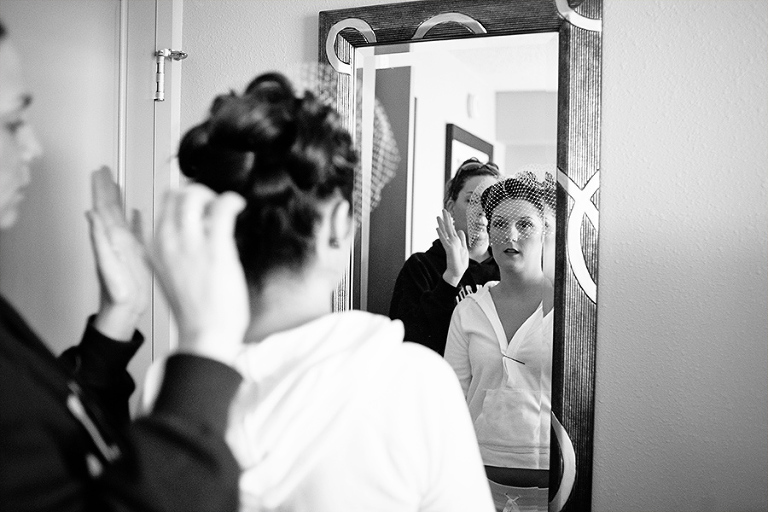 Taking a look at herself in the mirror.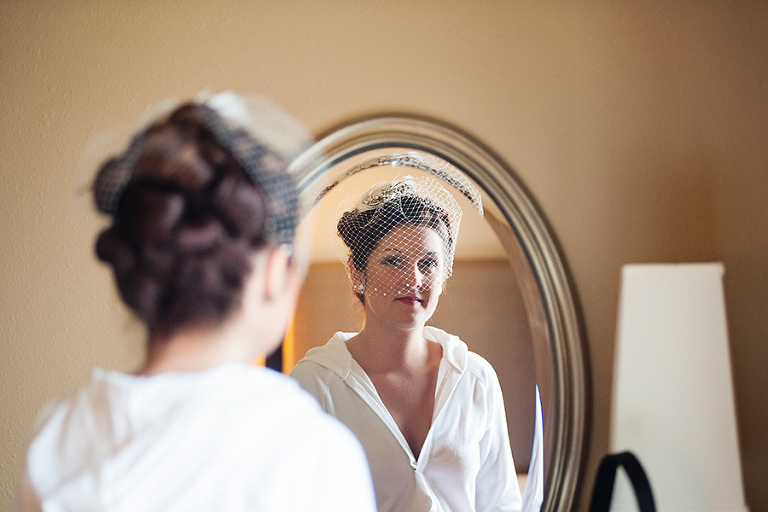 LOVE these. She is just radiant.
I was standing in the corner of the room while Soozie was using the natural light from the window to snag some great beauty shots of Ashlee, when I realized I had an awesome mirror shot.
I think this is one of my favorite pre-ceremony shots.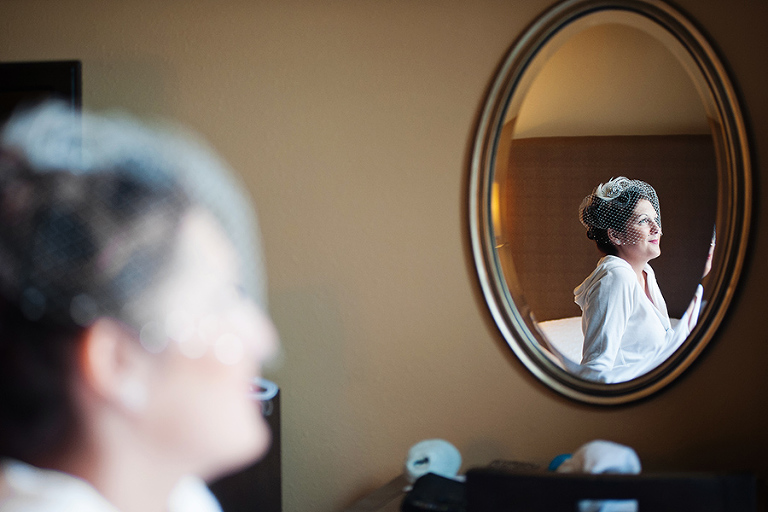 Ashlee's mom helped her into the dress. Look at how beautiful her mom looks too!!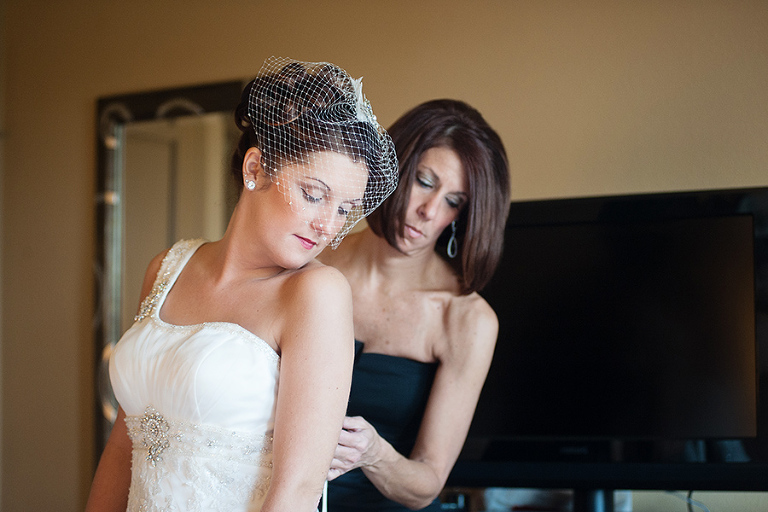 That's the flower girl on the left. Isn't she super cute?? I loved her dress it was very demure.
Okay, Isn't Ashlee's dad's face priceless…. This was a natural reaction as he walked in to see her for the first time. Love.
Some beauty shots before the ceremony. Ashlee is rocking that dress.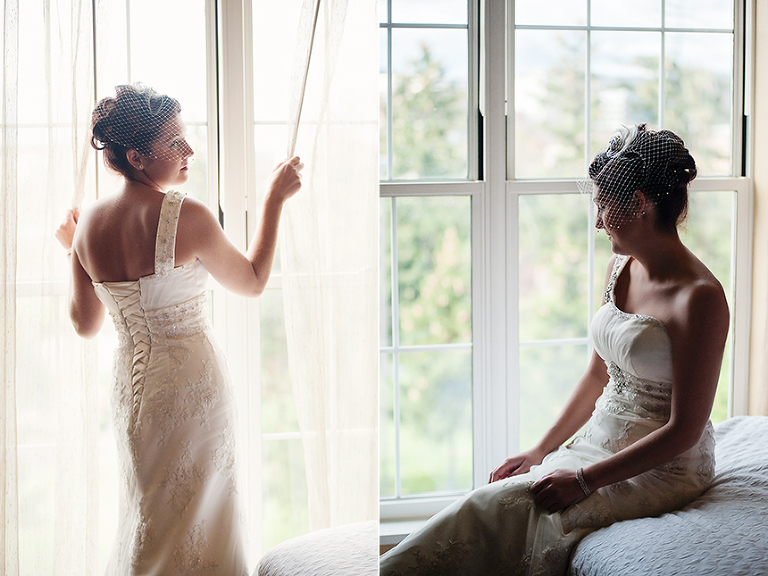 There's the groom! He's a handsome one.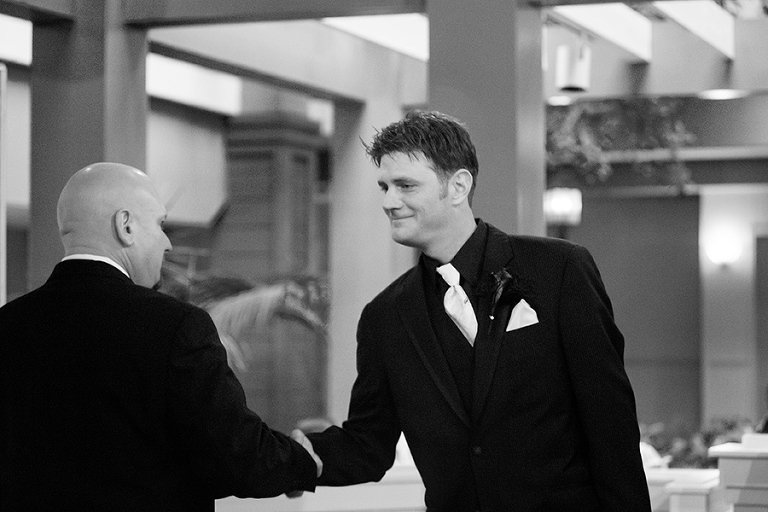 Anxiously awaiting his bride to be.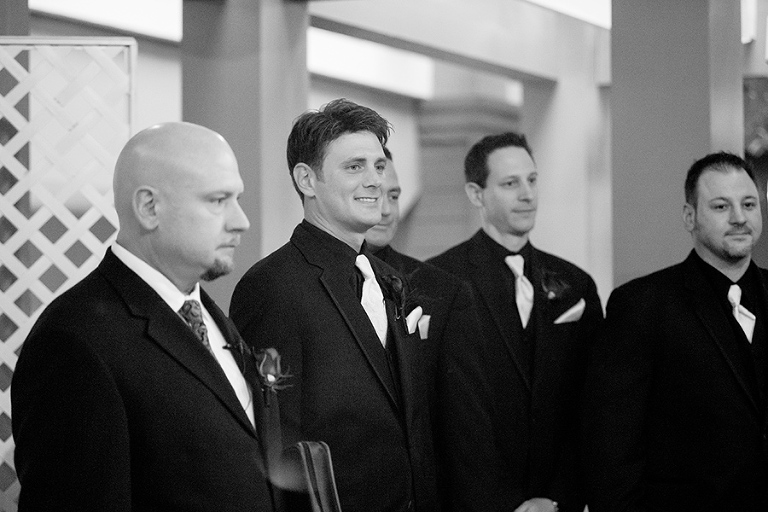 Look at how he looks at her. It's so so sweet.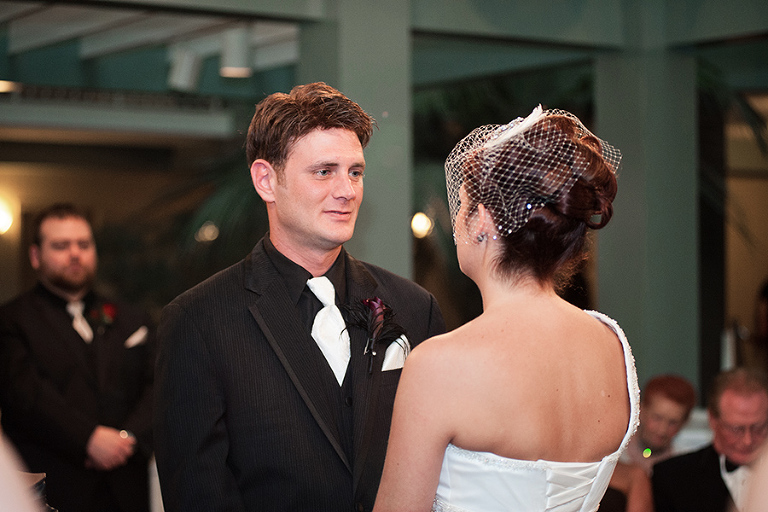 There's Mr. Fritz officiating! He was pretty nervous before hand but he definitely did a great job.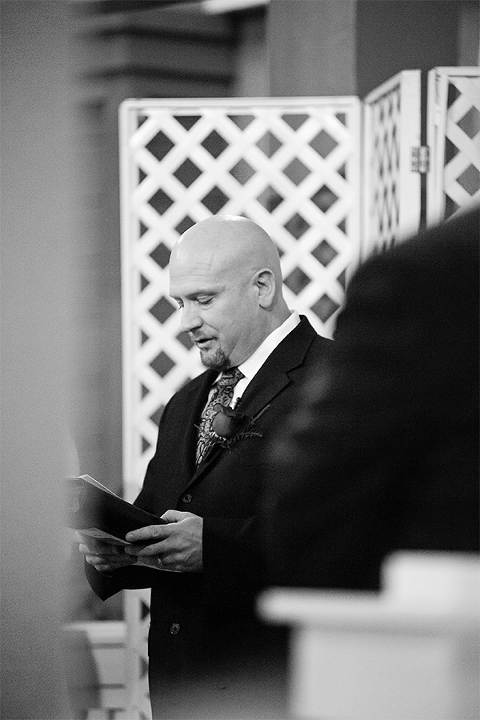 Look at those rings, they are so gorgeous!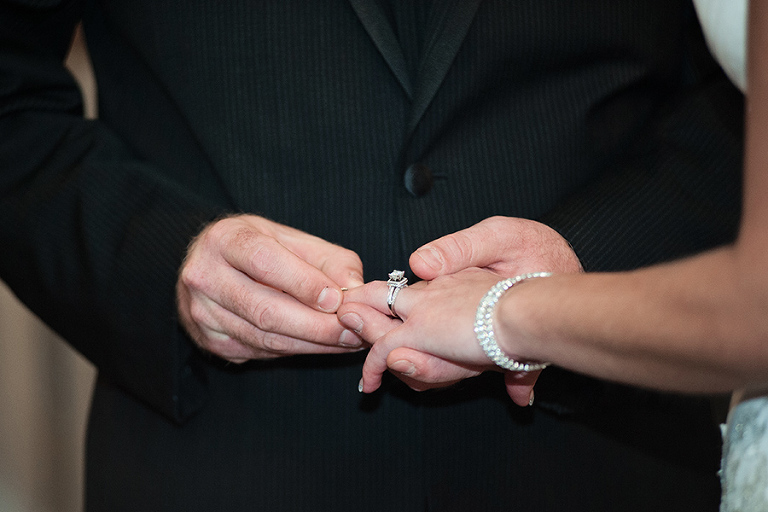 Kiss your bride Stephen! I love when grooms take hold of their bride when they kiss. It's so passionate.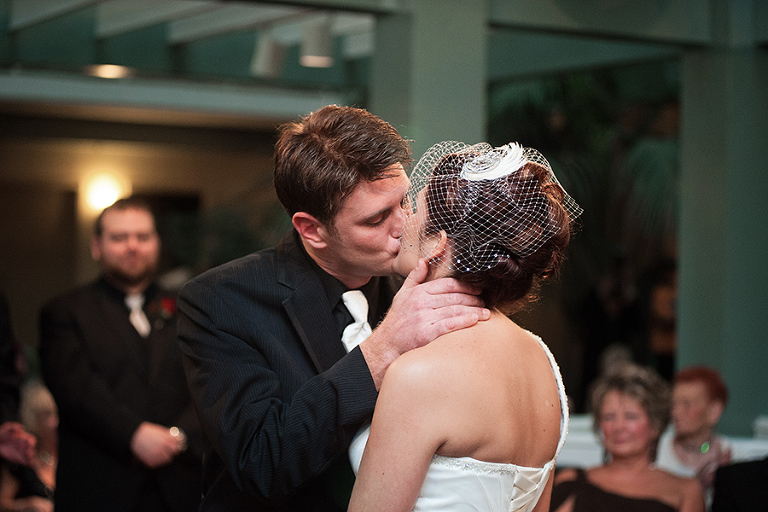 Steve's mom. You can see how happy she is.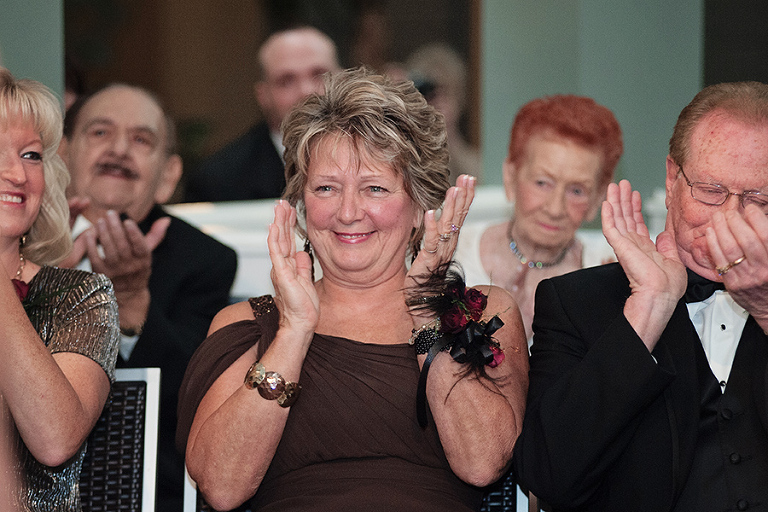 After the ceremony we headed outside the Embassy Suites for the family formals. Soozie took care of those so I concentrated on some fun candids.
On the left we have Connor who is Mr. Fritz's son. He was such a cutie. He had that cup of limes and was going to town on them.
Conner has recently been in and out of the hospital a few times so if you're reading this please be sure to give him your positive thoughts!
On the right the little ones were cold so Trisha (Soozie's cousin and assistant at the time) and I wrapped them in the sun shade. Aren't they adorable???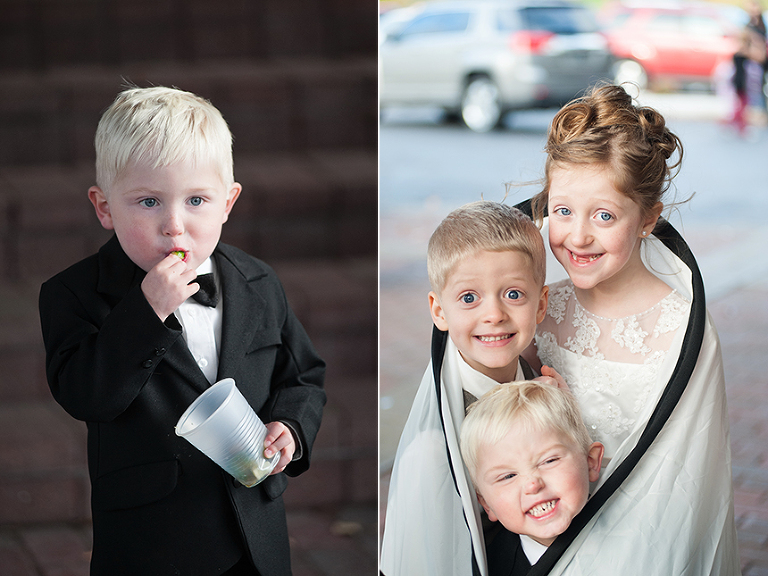 I snapped a photo of Mr. Fritz and his family.
I know they probably think the same thing of me being a former student but man, Luke the oldest I remember him as a little boy.
I remember him coming into class every now and again with his parents. Look at him now!!! So grown up and handsome. I also remember when the two younger boys were born!
I cannot believe how fast the years pass by.
Here are Stephen's parents. They grabbed me to snap a photo of them while the other family members where getting their formals done.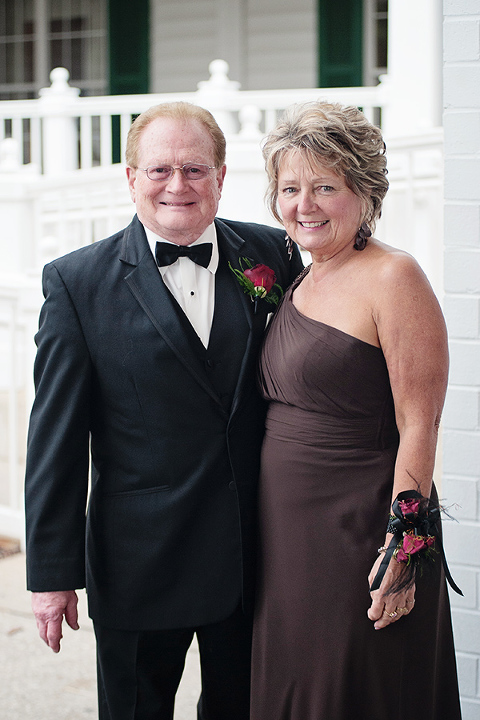 After we headed to Robin Hill Park in Moon. Which was gorgeous, especially considering how cold it was. There were still fall leaves everywhere.
They had such a fun group. I love her bridesmaids dresses too.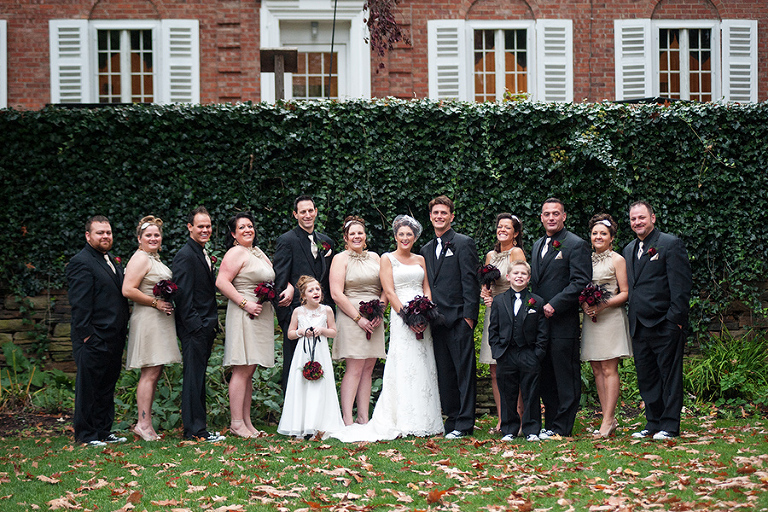 My favorite thing is to catch those cute candid photographs in between the actual formal shots. I love the girls genuine laughter.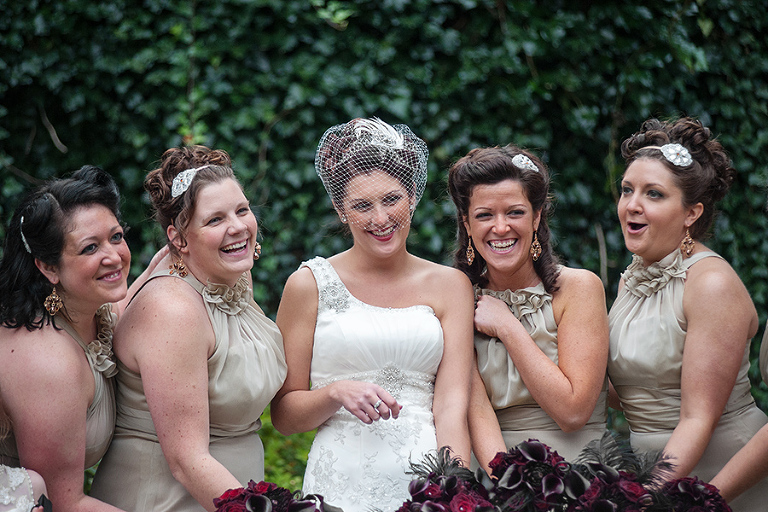 The boys hanging out waiting for their turn.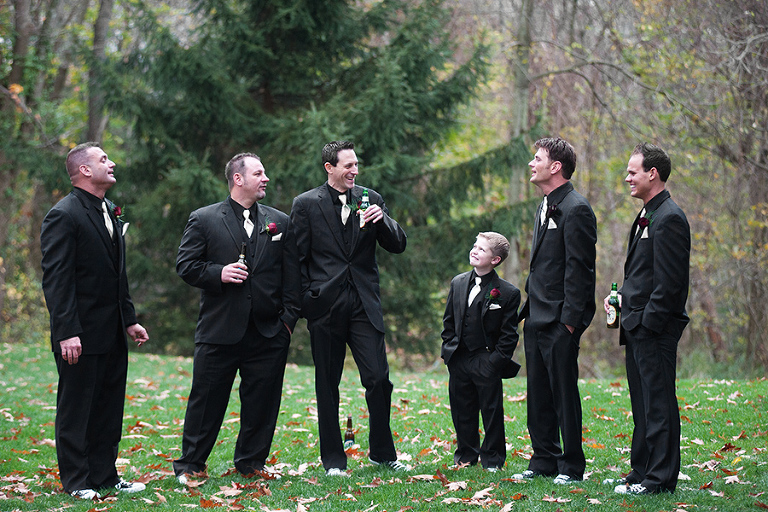 Beautiful bridesmaids.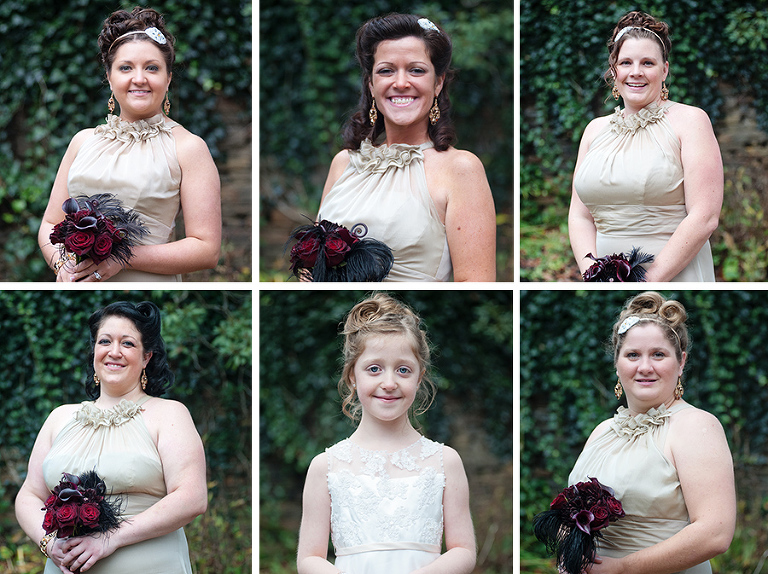 The girls were sinking into the ground because of their heels. So they had to make their way to the concrete.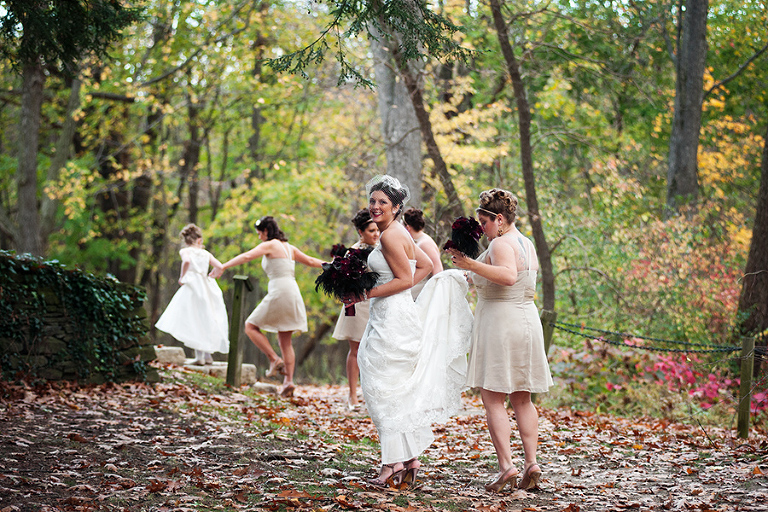 They made it!! 🙂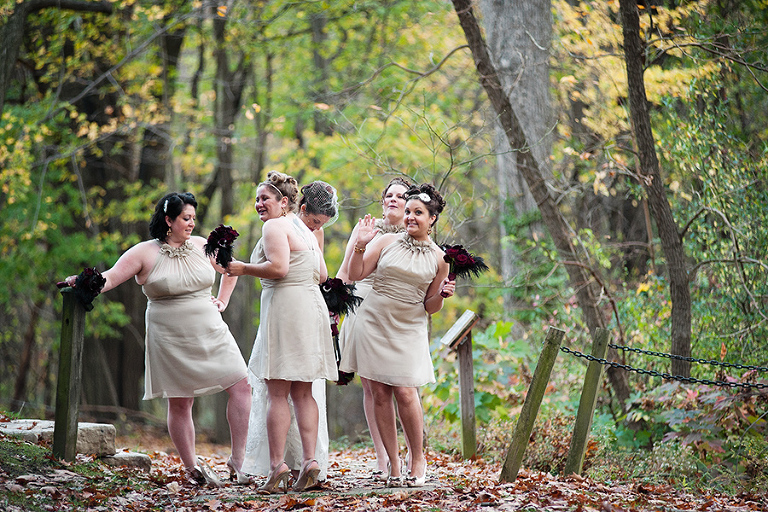 Ashlee & Steve were a pretty natural couple. We got some awesome shots of them.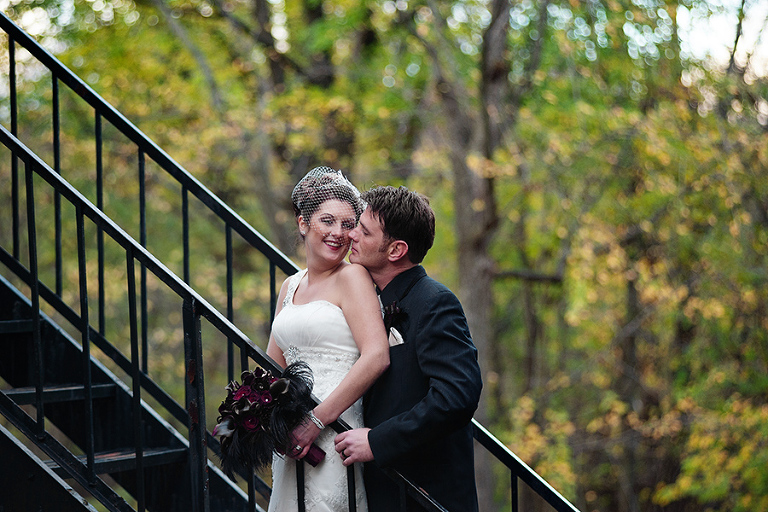 sweet smiles.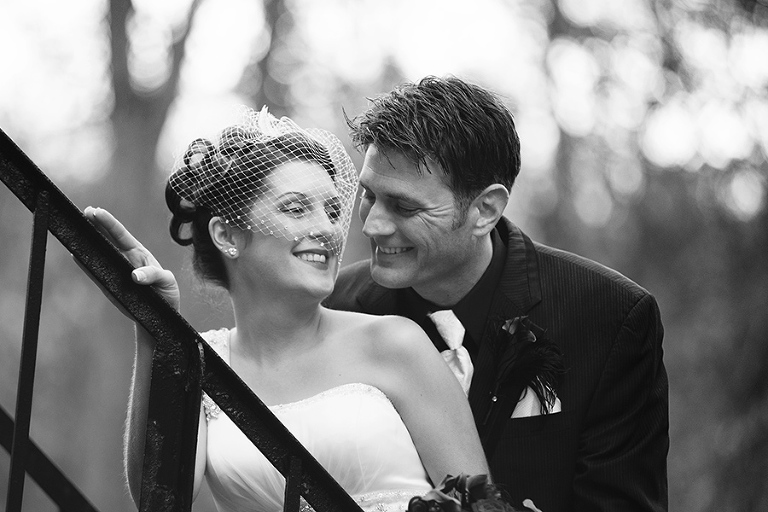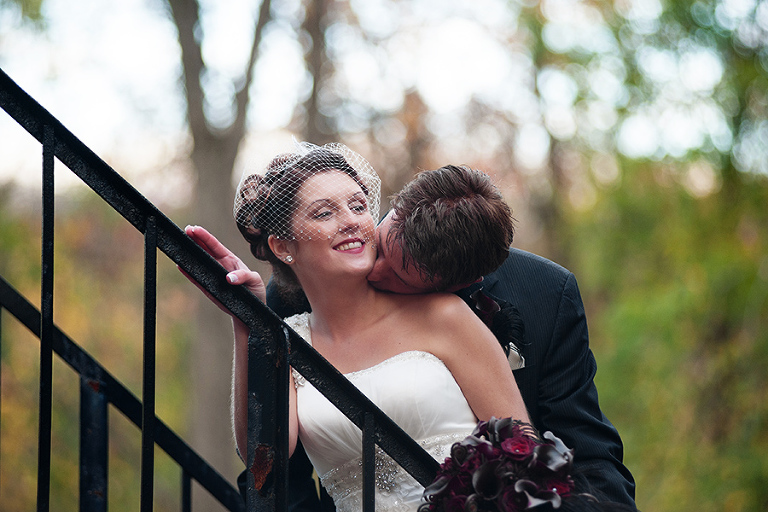 <3 <3 <3
Fall is just so beautiful.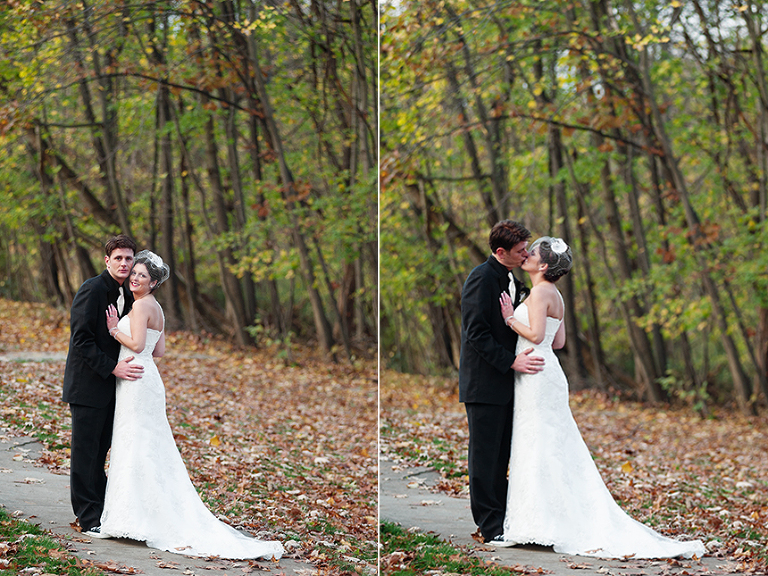 I like the photo on the right, Ashlee was getting pretty cold so Steve snuggled her!!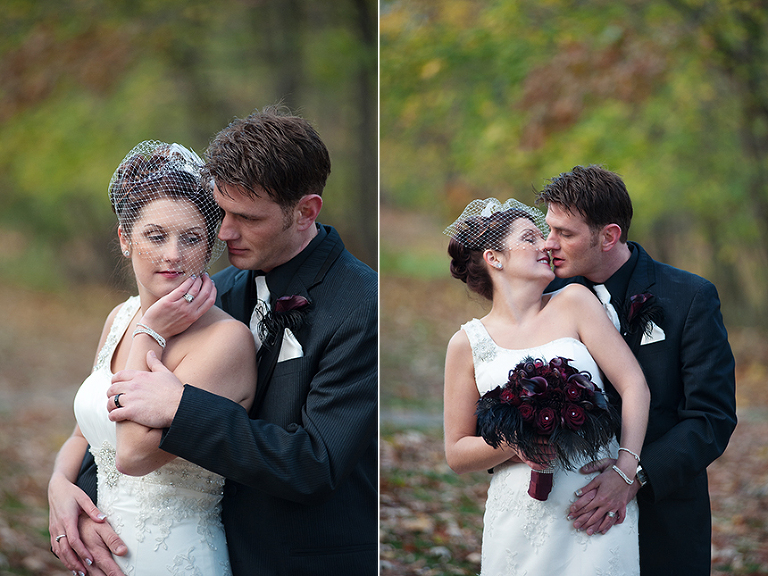 On to the reception! Love the cake. It was really good too.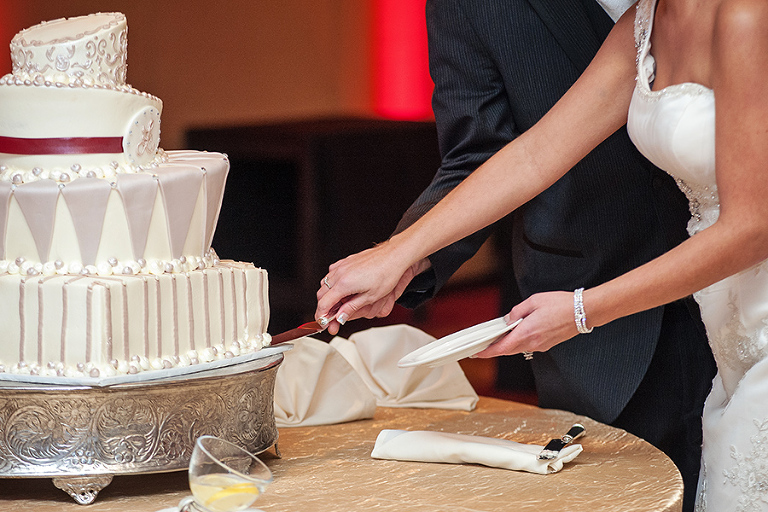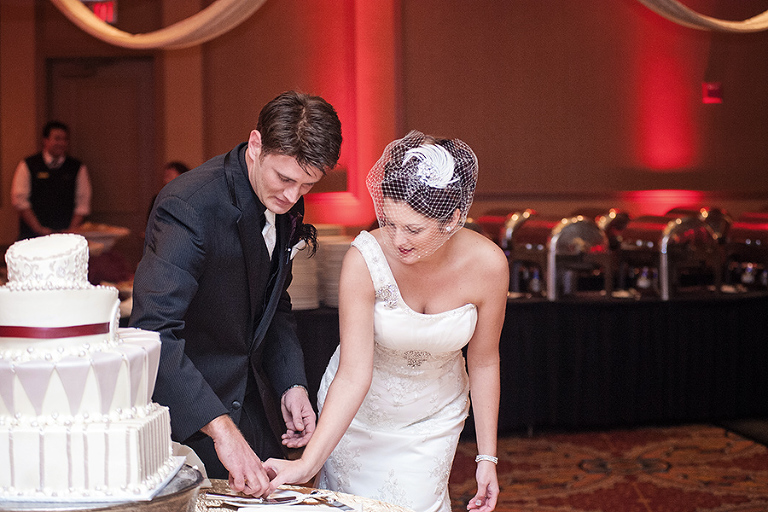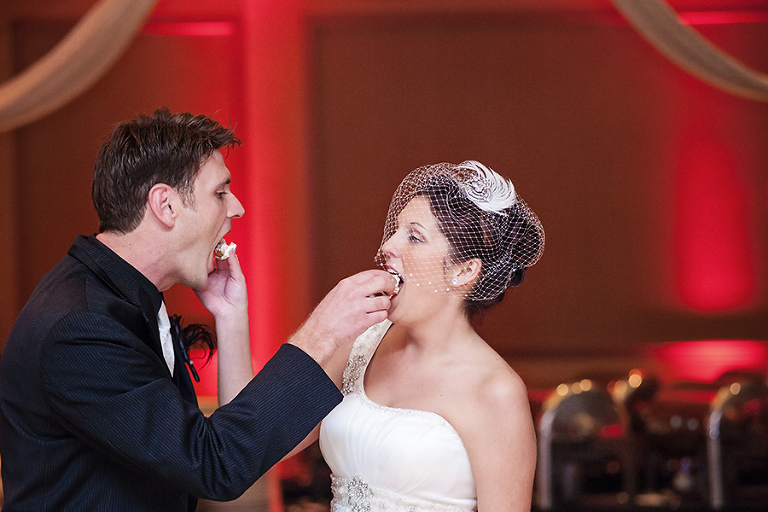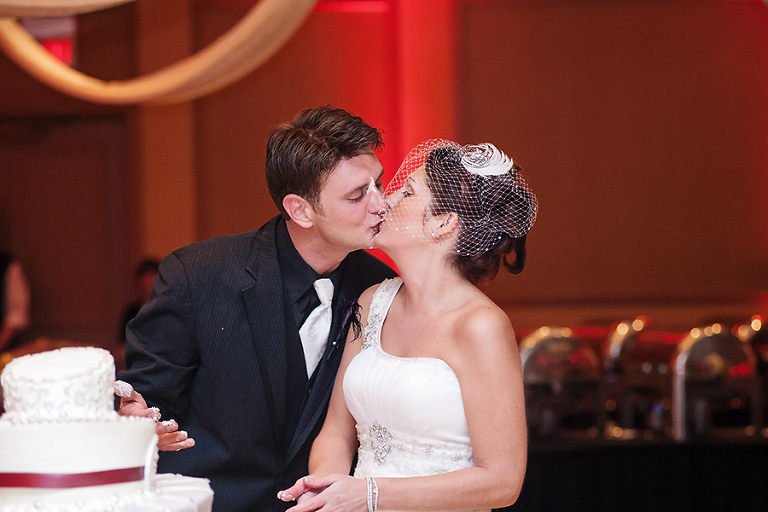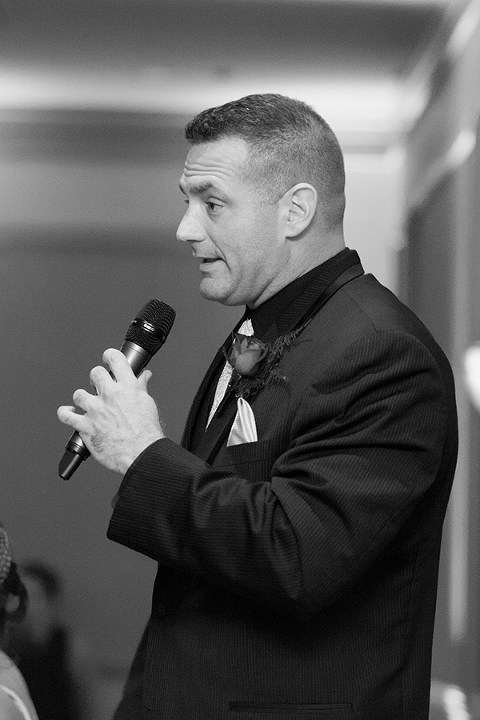 During the toasts I focused on the crowd and the reactions they had.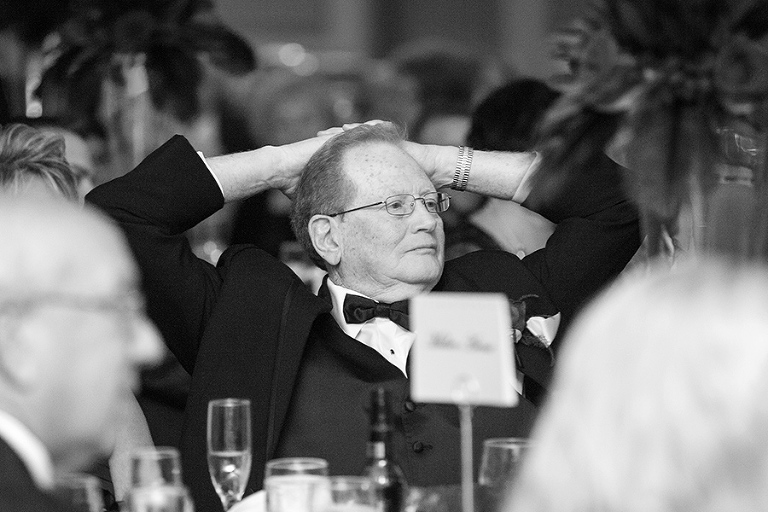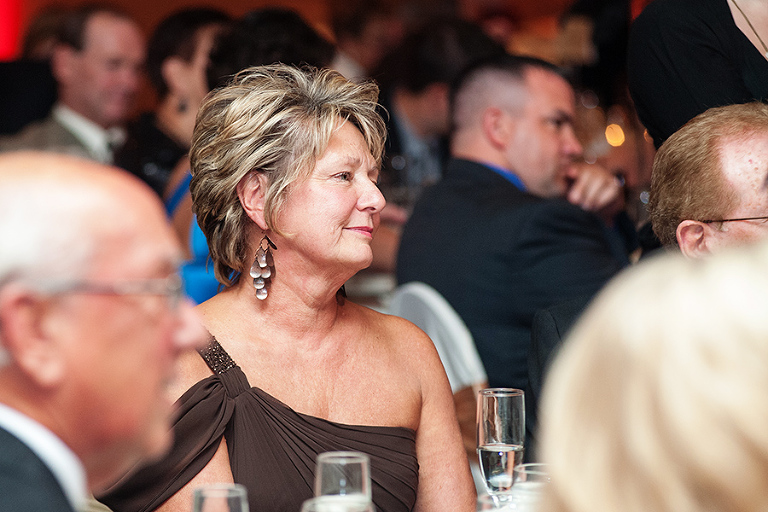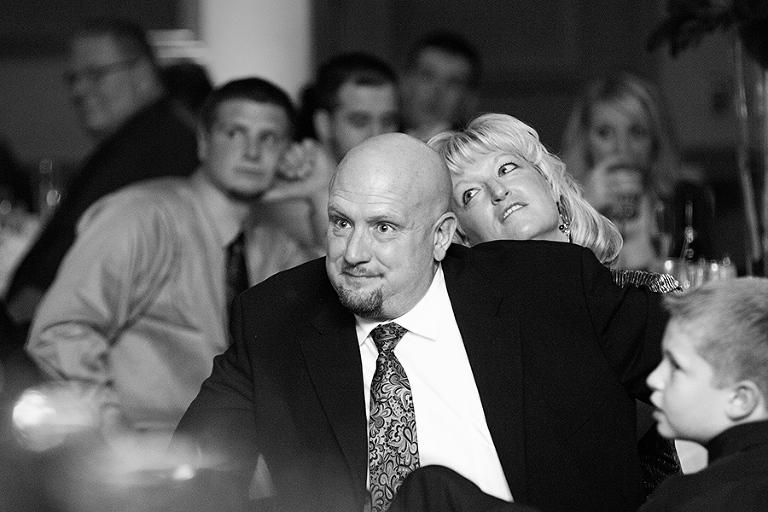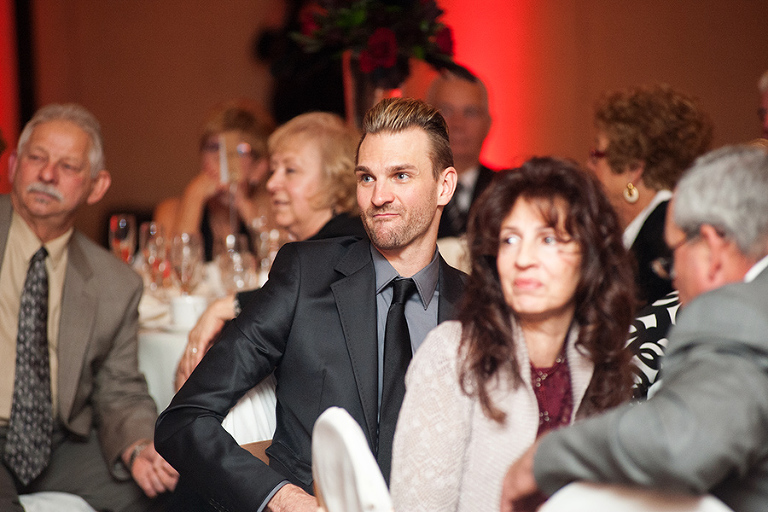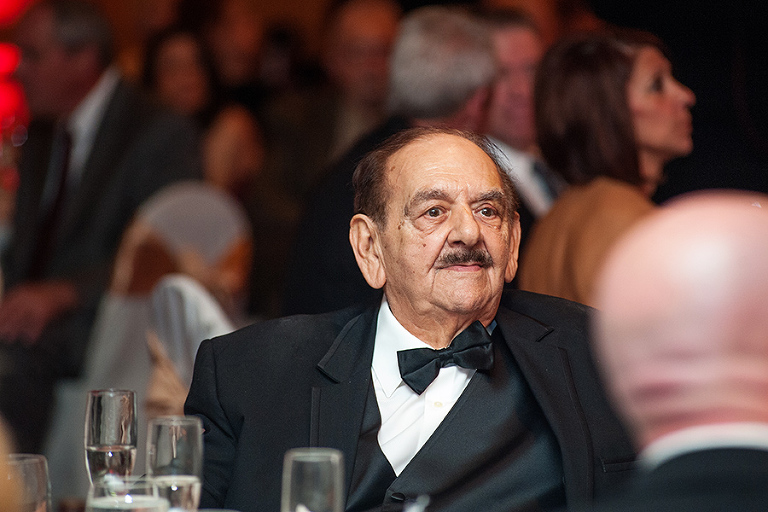 Just thought these were cool so I threw them in. They had a flambe. It was awesome and smelled sooooo good!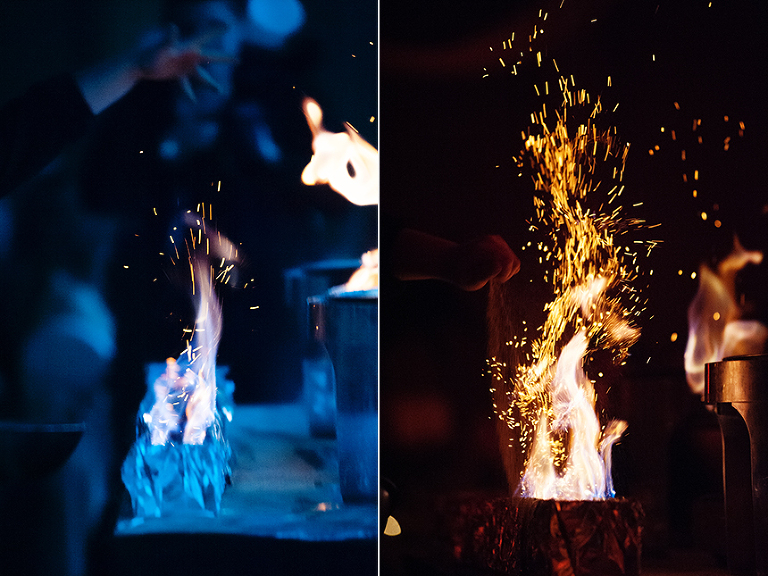 This is one of those shots that makes you tear up. I am just in love. This is Ashlee's mom and her grandpa.
Look at his smile there. I was just walking past when she was hugging and talking to him. I snapped this photo and am so happy I did.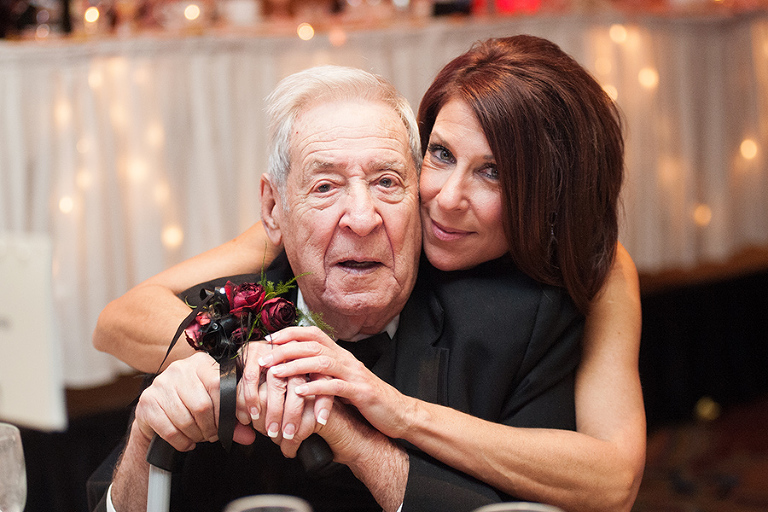 Then Ashlee came to give her grandpa a kiss.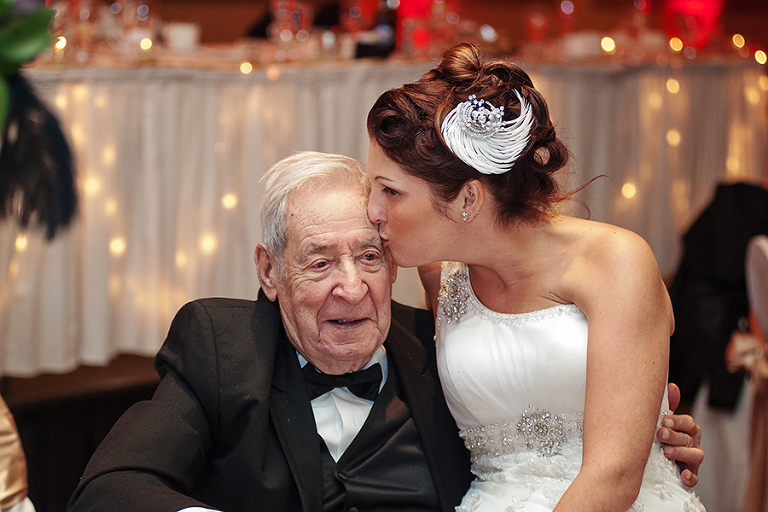 When I first walked in to the reception I wasn't sure how the red up lighting was going to mesh with the photos but I actually really like how rich the color is.
Here are some shots from the first dance.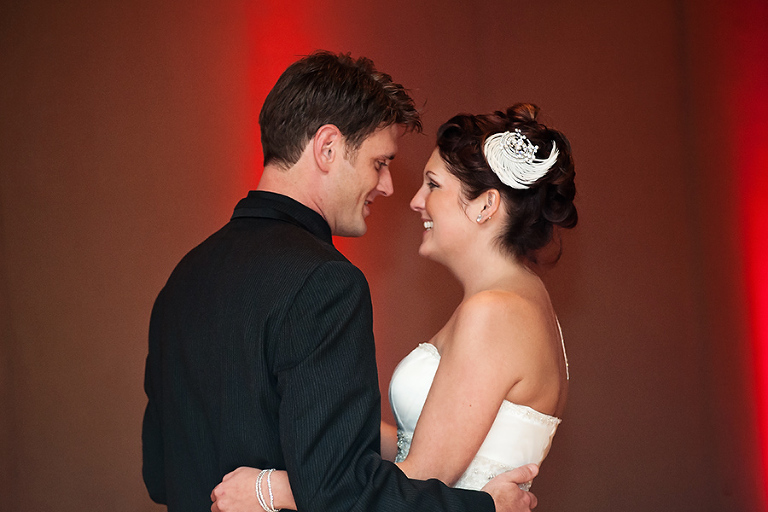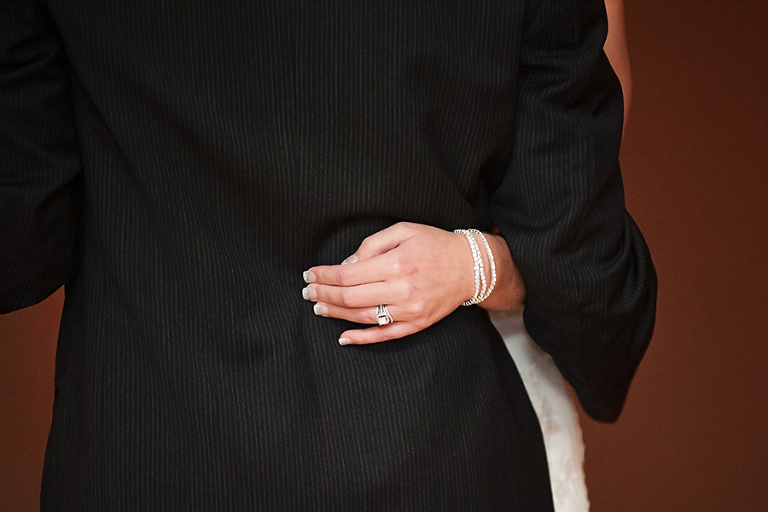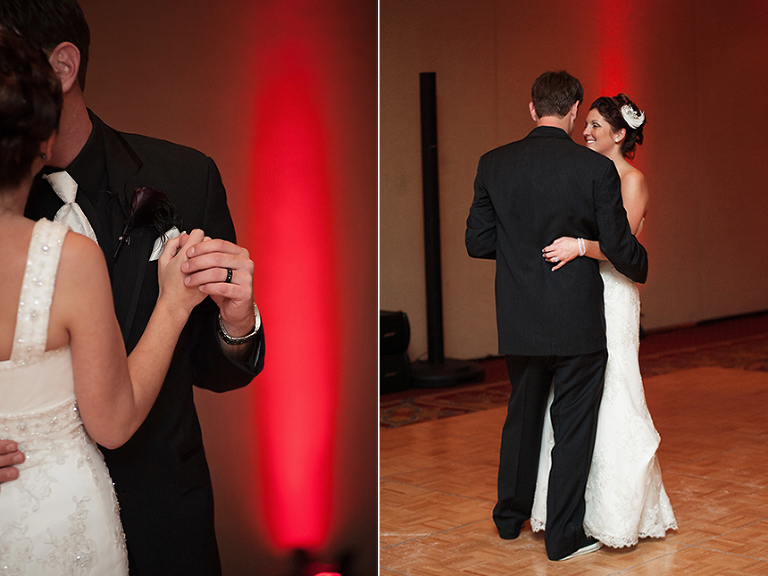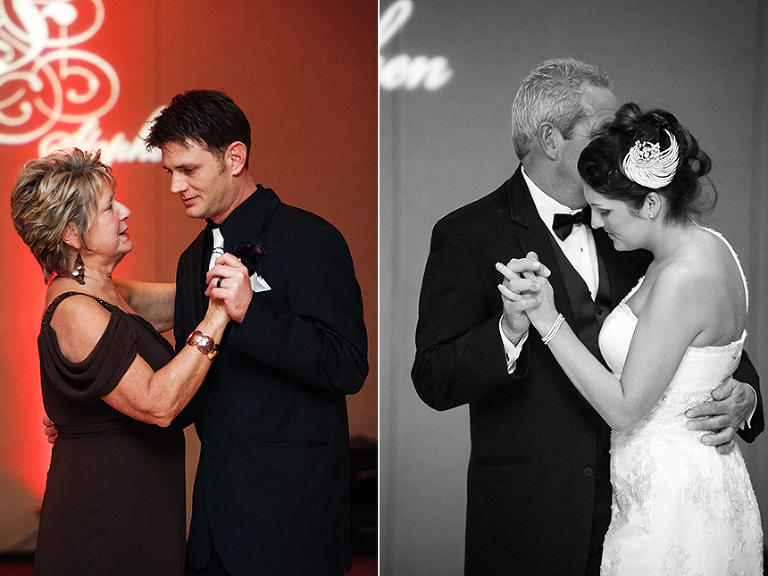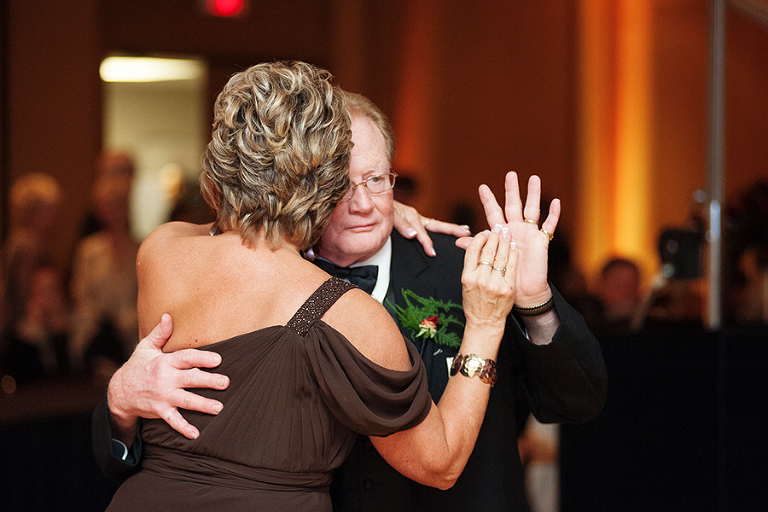 Here comes the fun! I really enjoy lively receptions.  Everyone was on the floor dancing.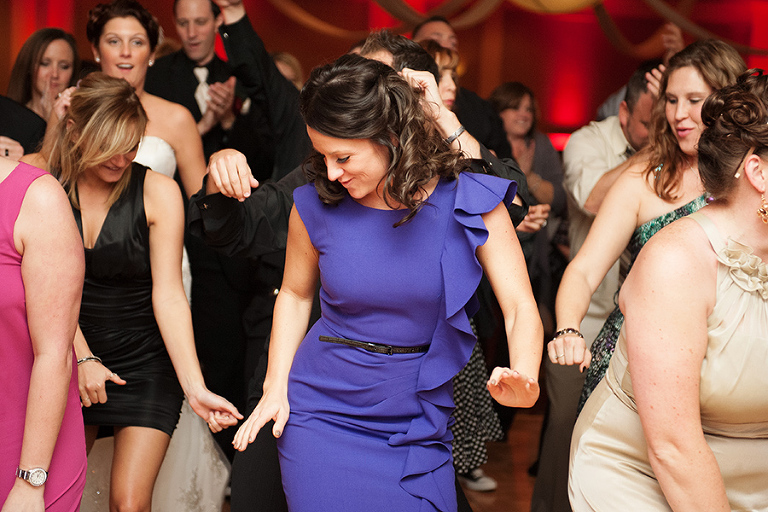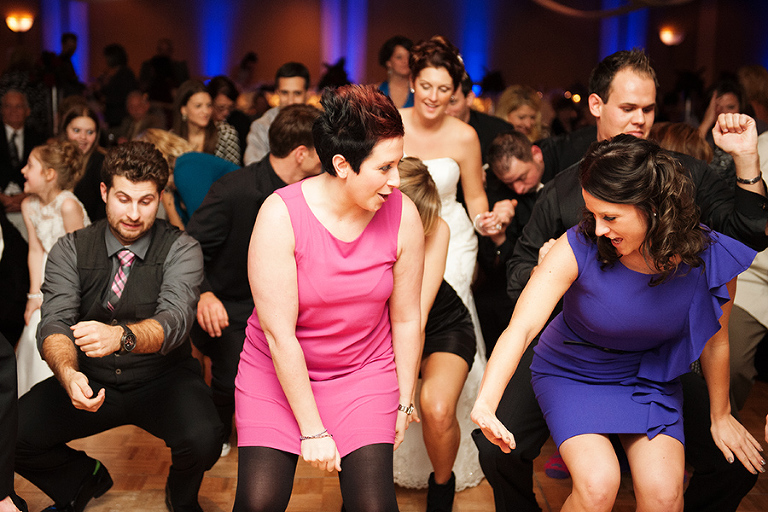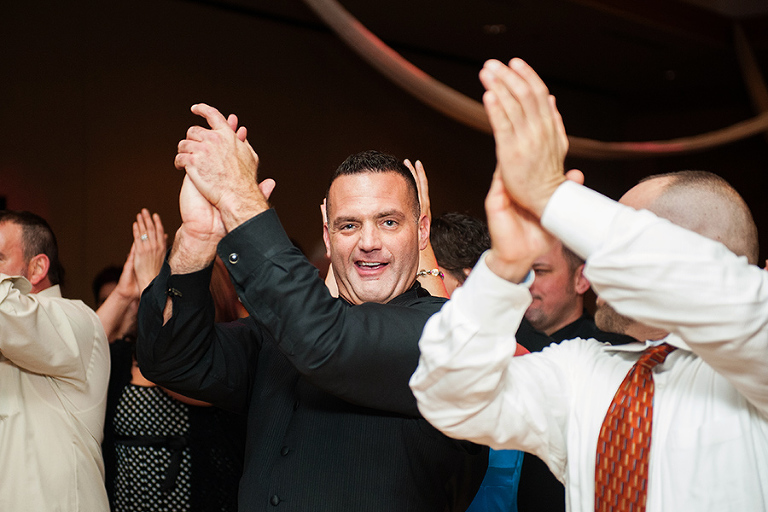 Even Steve's grandfather got out on the floor. PRICELESS!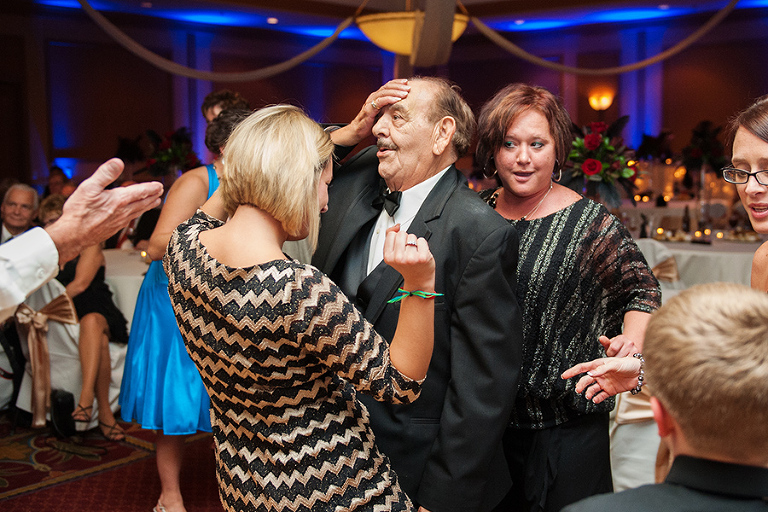 Mr. Fritz's son showing his "fly" moves.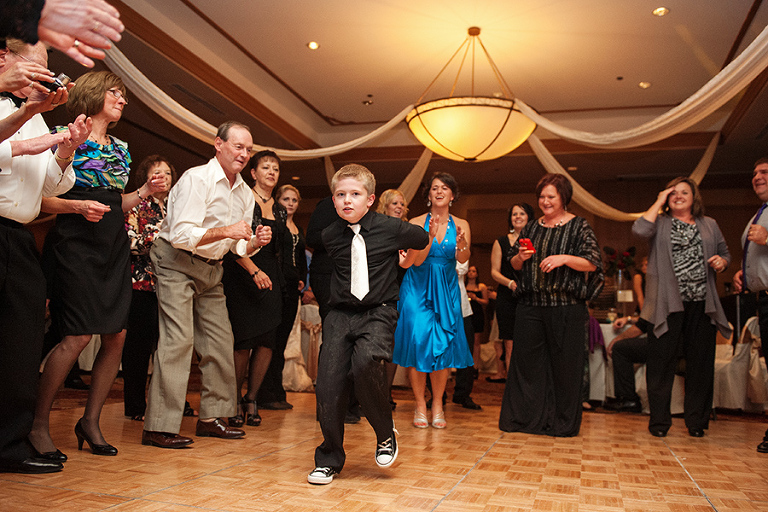 They formed a "disco line" and got to boogieing!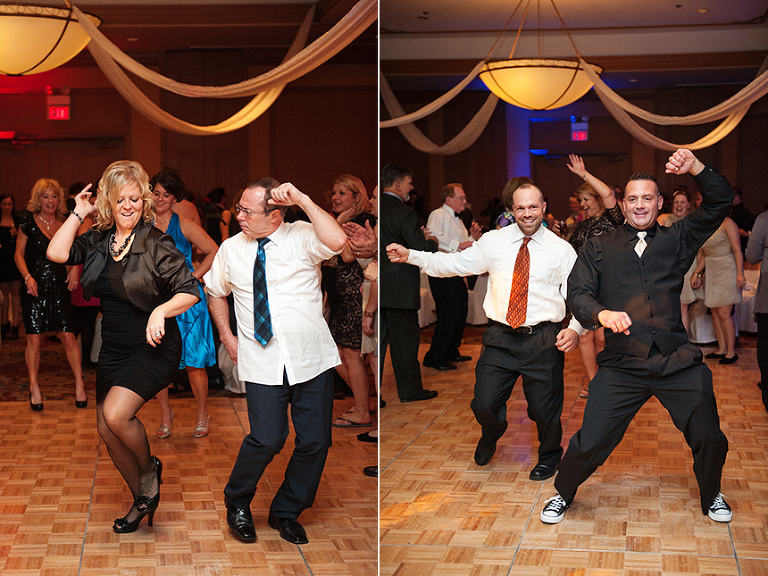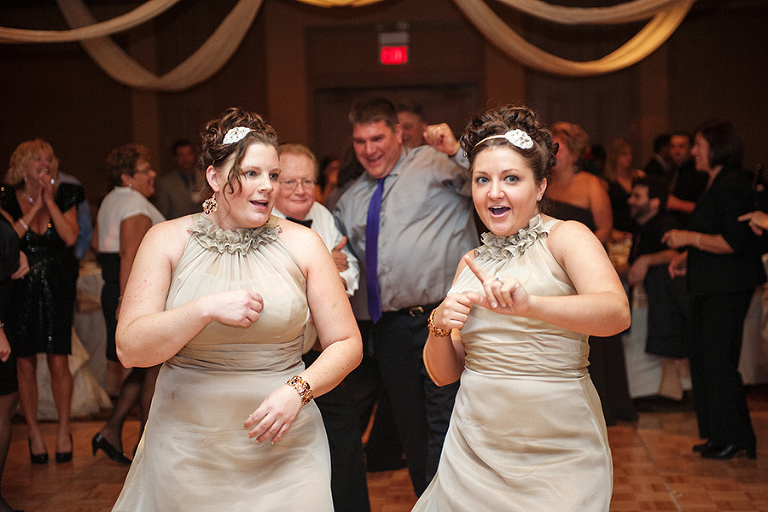 Thanks so much to Soozie for having me along, and to Ashlee and Steve for allowing us to photograph your special day. I so enjoy my job. I couldn't choose anything better I'd want to do.