Matthew and I got the awesome opportunity to second shoot with our good friends over at ALP, ann louise PHOTOGRAPHY! I was super excited about this. Jessica & Jill are a sister team and are super sweet and talented. Go check out their site here: http://www.annlouisephotography.com
Alyssa & Damian were married at the First United Methodist Church in New Kensington. I have to say I've grown quite fond of winter weddings.  Everything is decorated. The lights sparkled, and the colors are warm and rich. Plus we totally had snow!!!!!! I love snow. We had just enough to make everything look pretty and white. Okay, so lets get into the photos.. I have TONS to share.
Alyssa's dress was so classy. It had just the right amount of sparkle for her winter wedding. It hugged her body and looked great on her.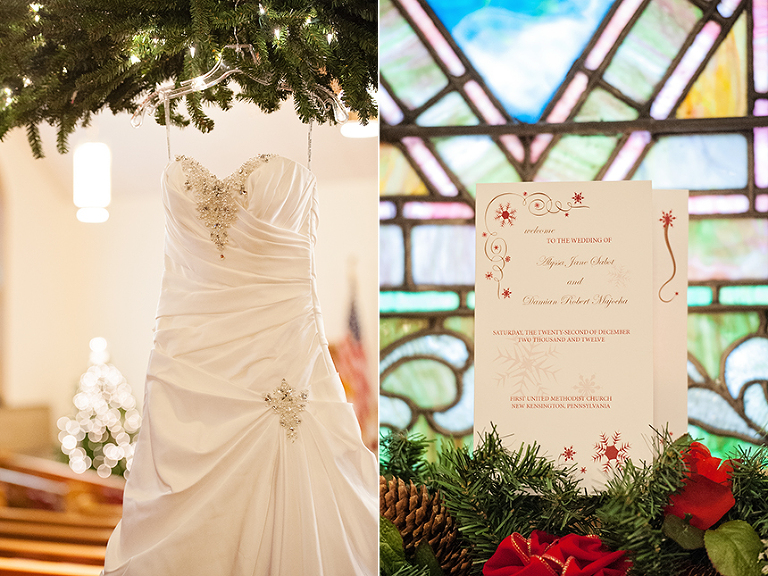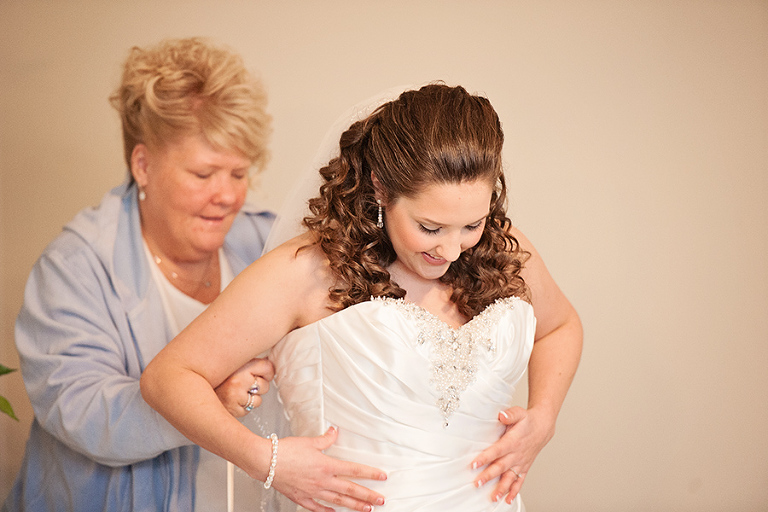 Look how gorgeous Alyssa looks. Her skin is flawless. I love her classic and timeless makeup.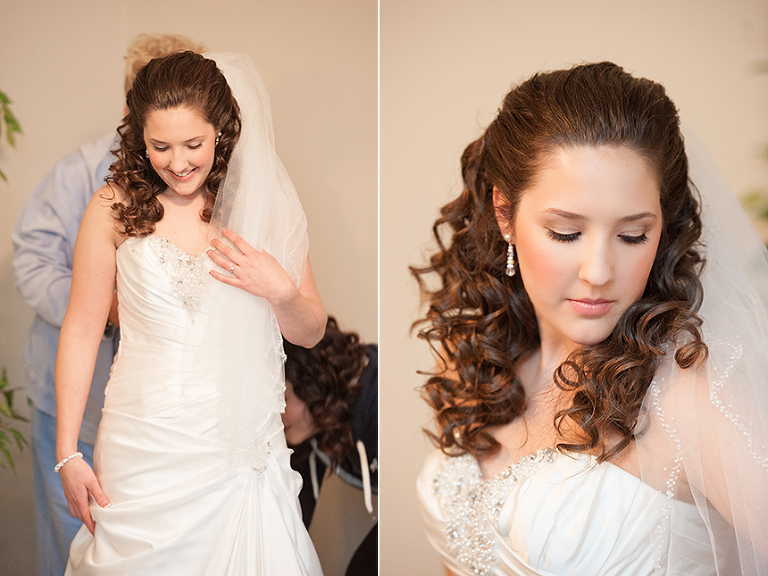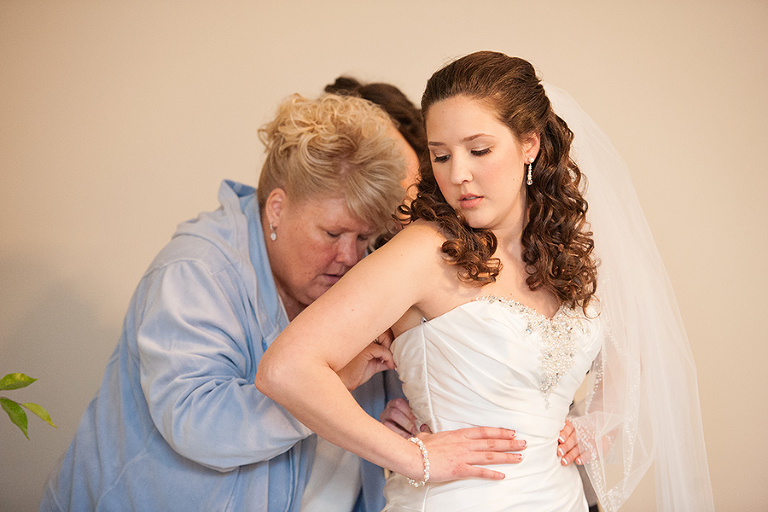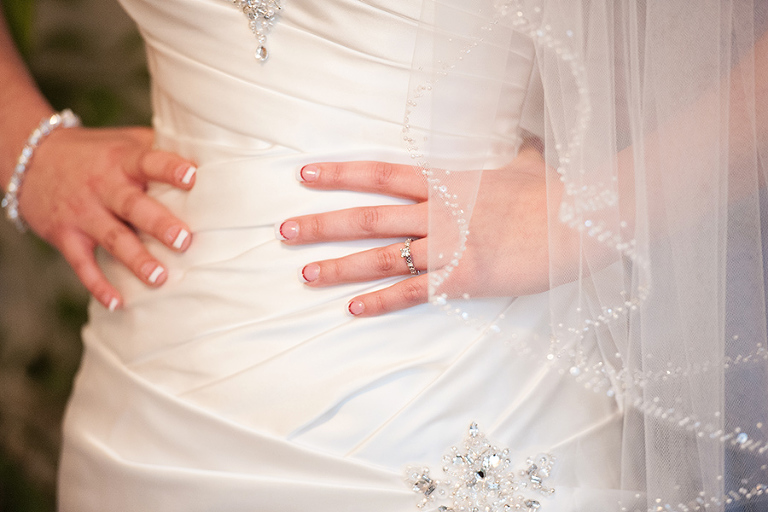 The heart was made from her grandmothers wedding dress.  <3 So sweet.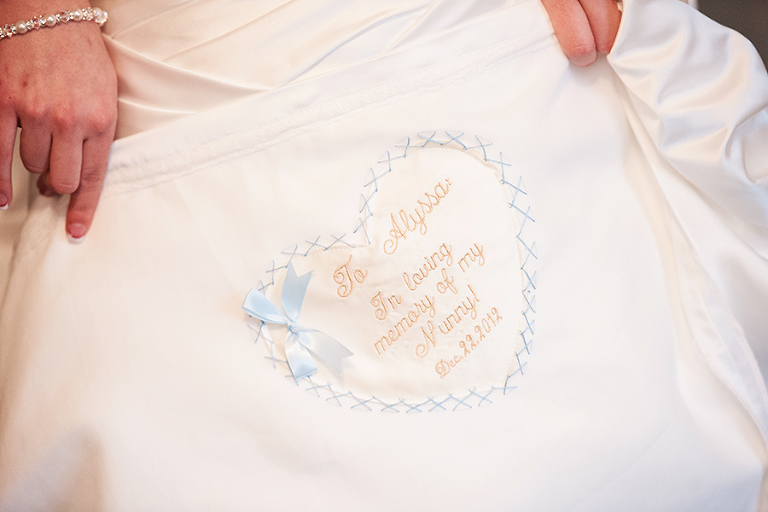 Shot by Matthew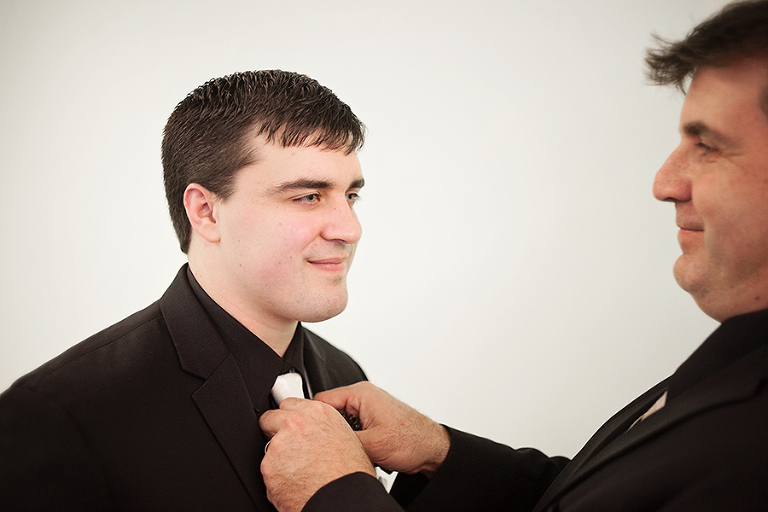 So we prepared for Alyssa & Damian's first look. I love first looks. It is such an intimate moment when you get to see each other for the first time! We had the 1st look covered by 4 perspectives!
Shot of their aisle runner by Matthew. I loved the wording on it.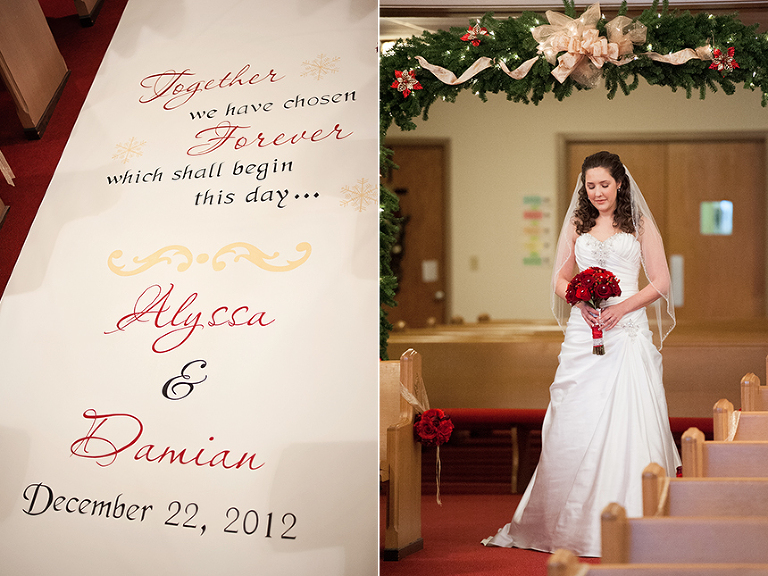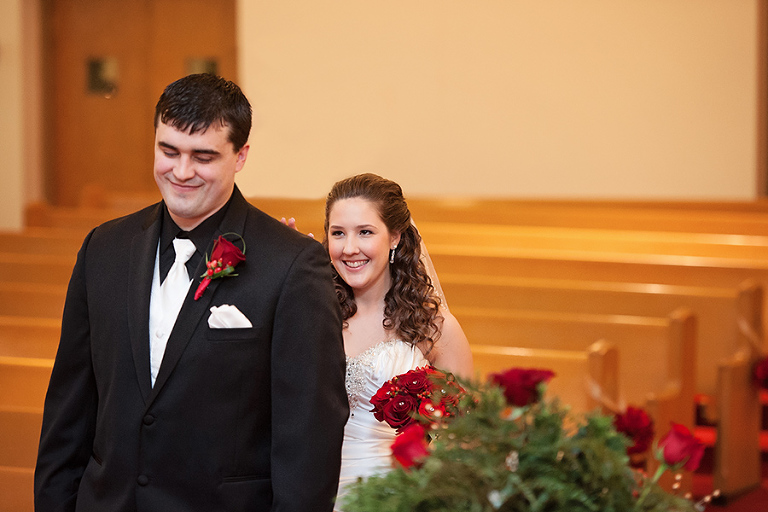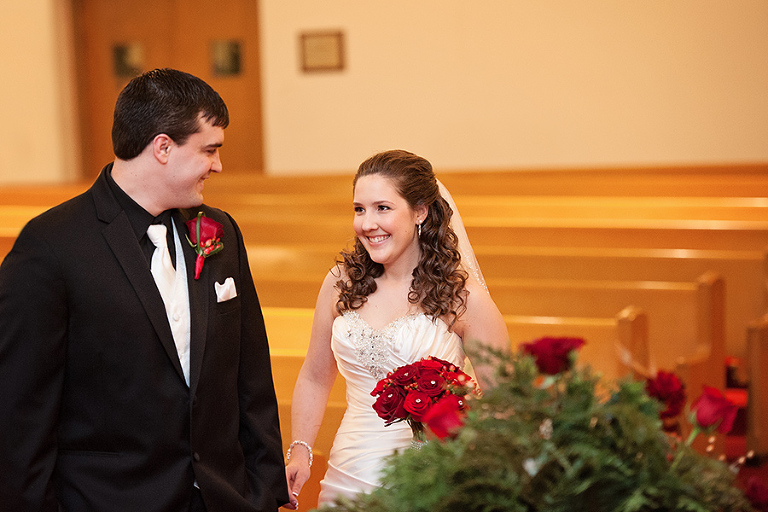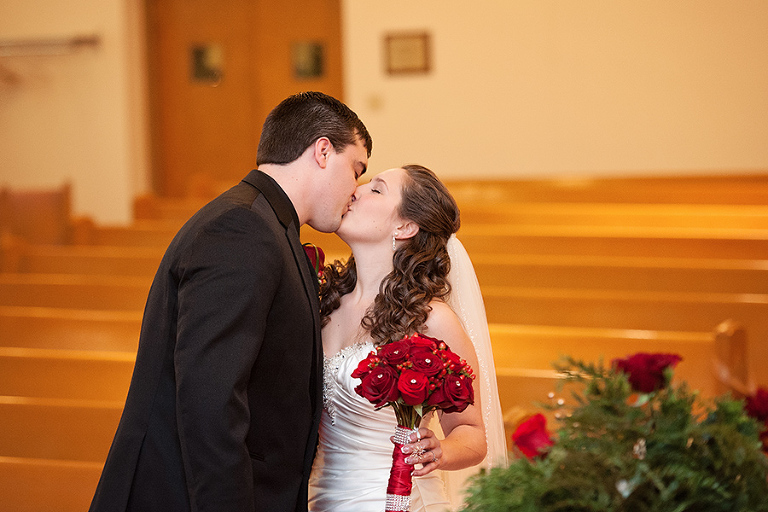 The following 4 shots by Matthew. Loving his composition. Damian's face looks so cute as he see's Alyssa.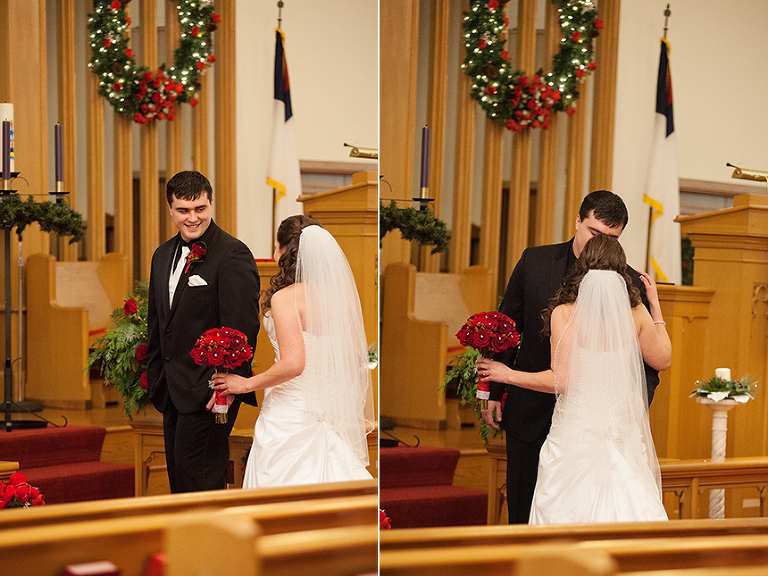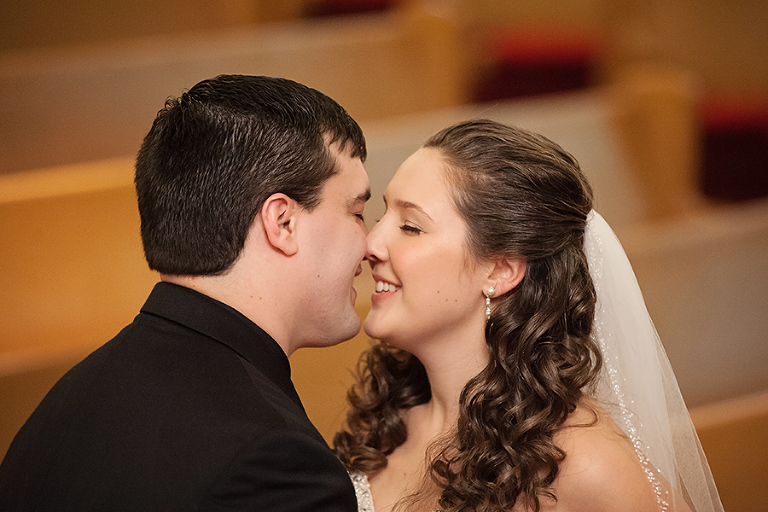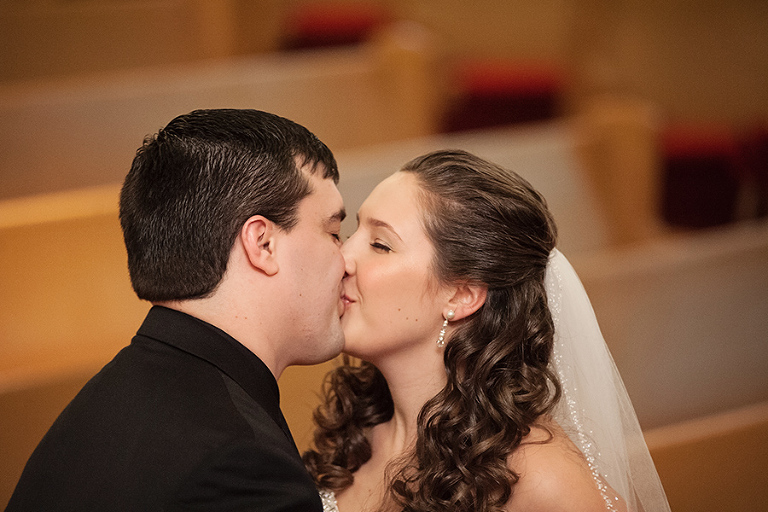 Then we all headed outside for a few photos. It was flurrying!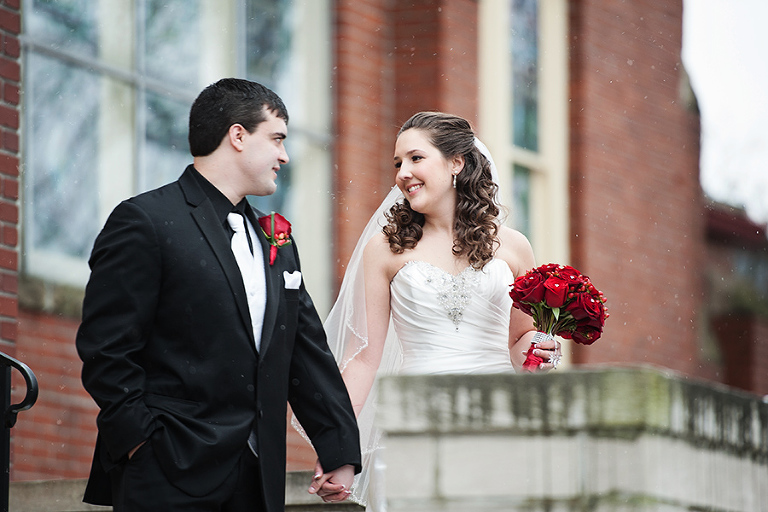 These two were super natural together. It was also really cool watching how Jess & Jill worked and directed.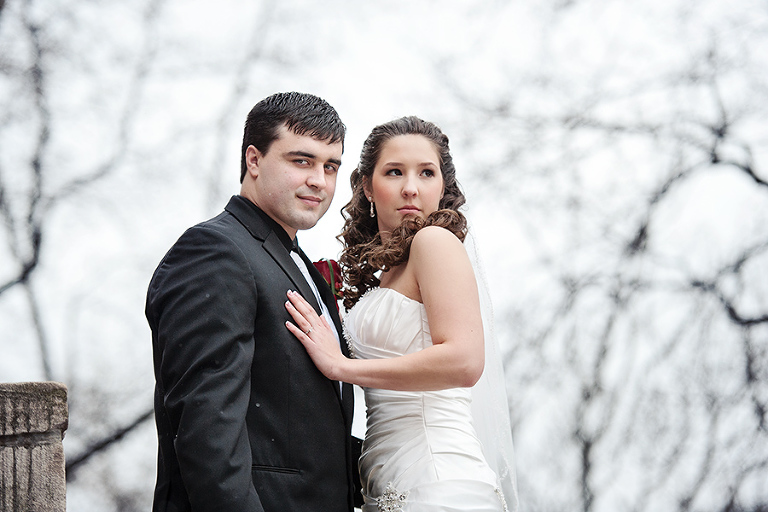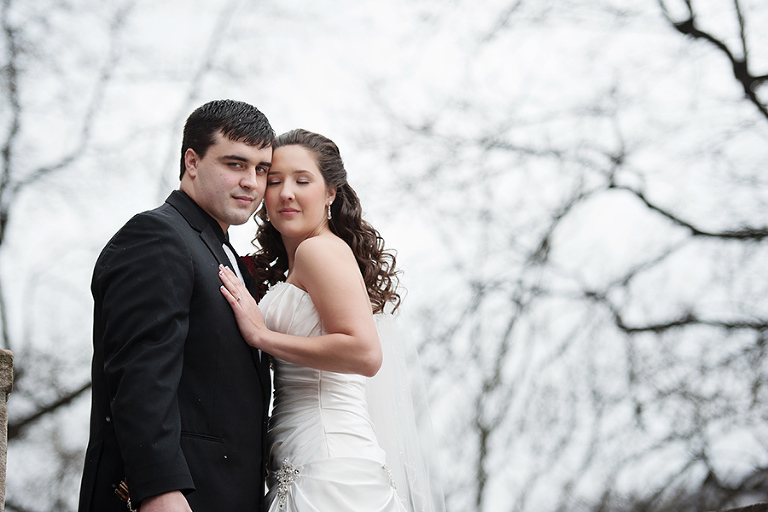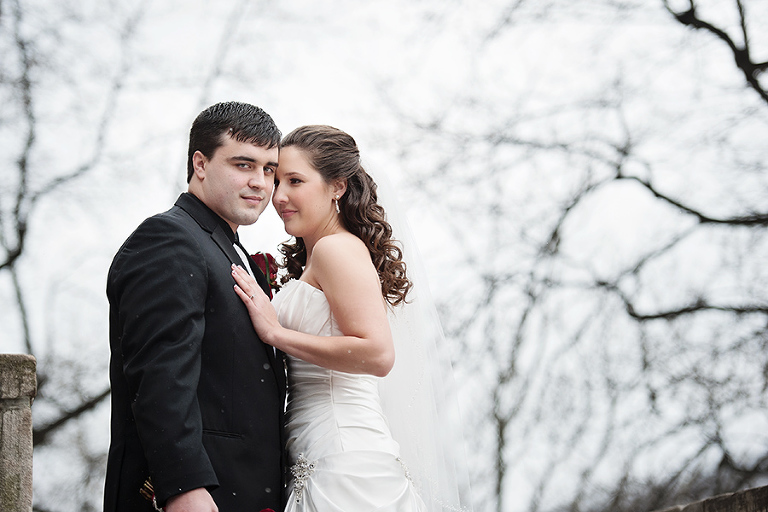 Alyssa had the cutest shrug to keep her warm. It is so chic and simple.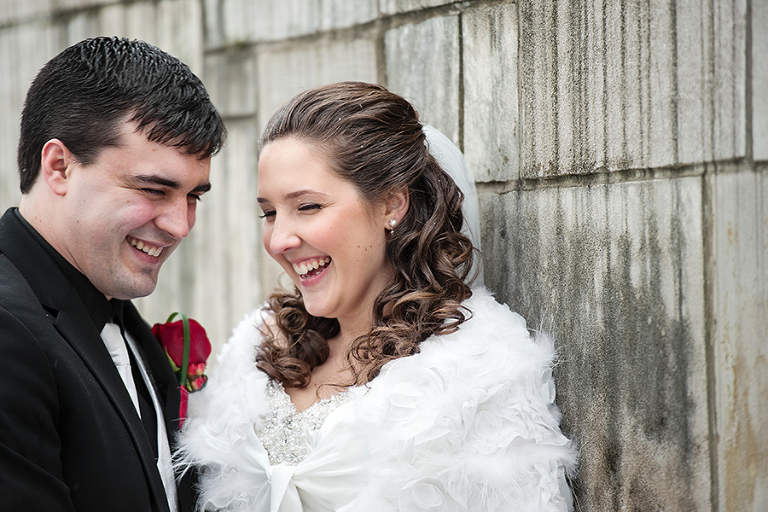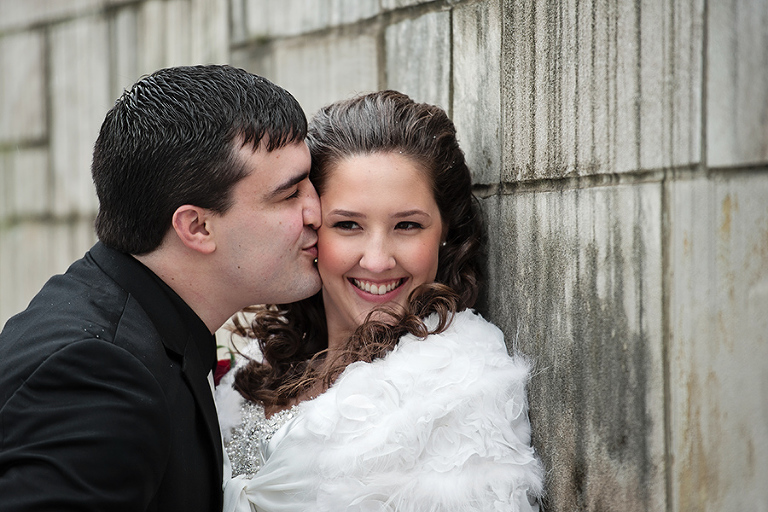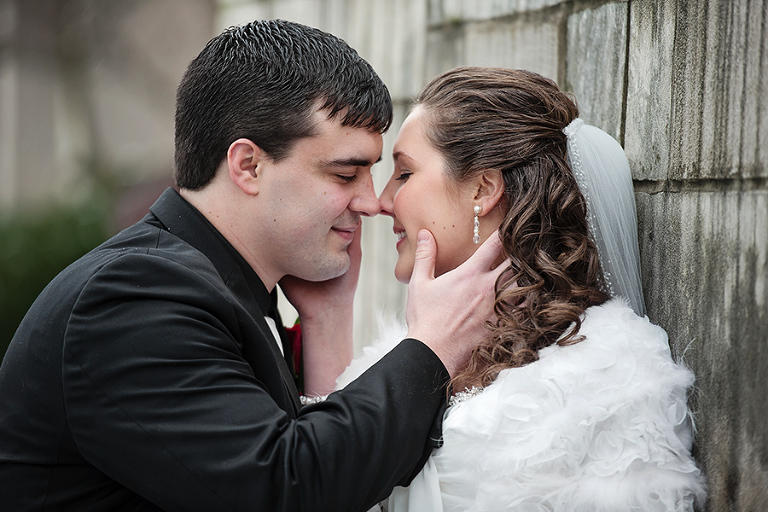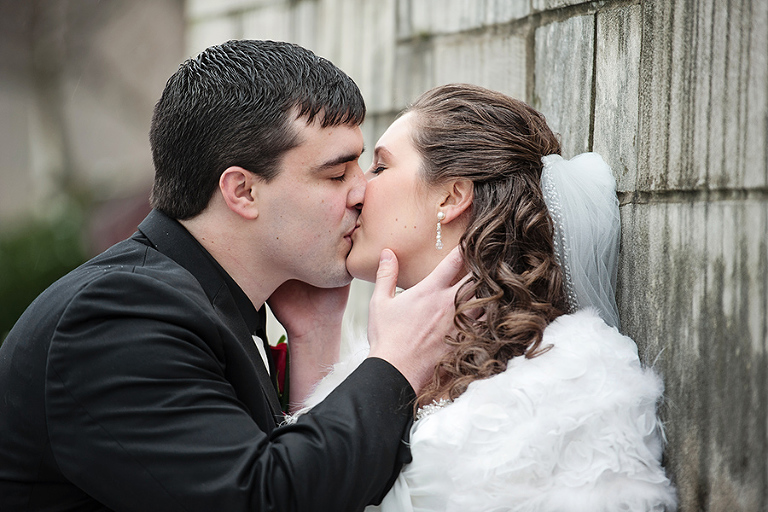 Look how stunning Alyssa looks!!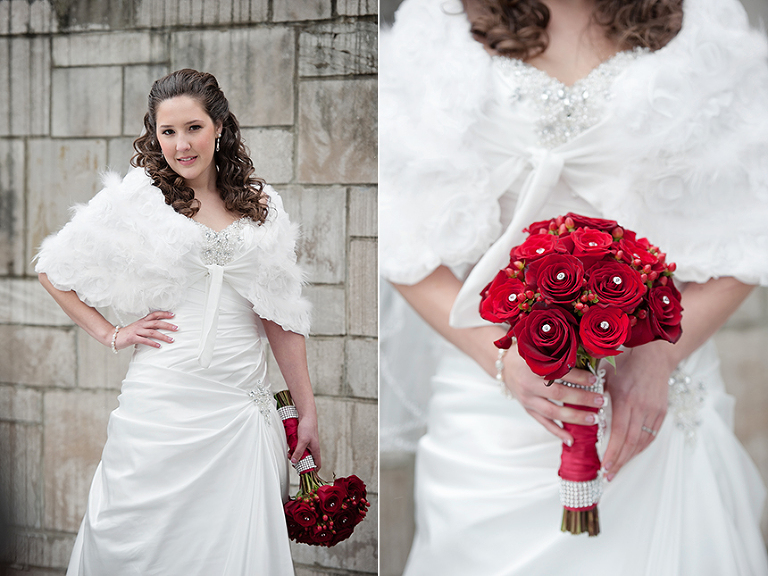 Fixing her dress.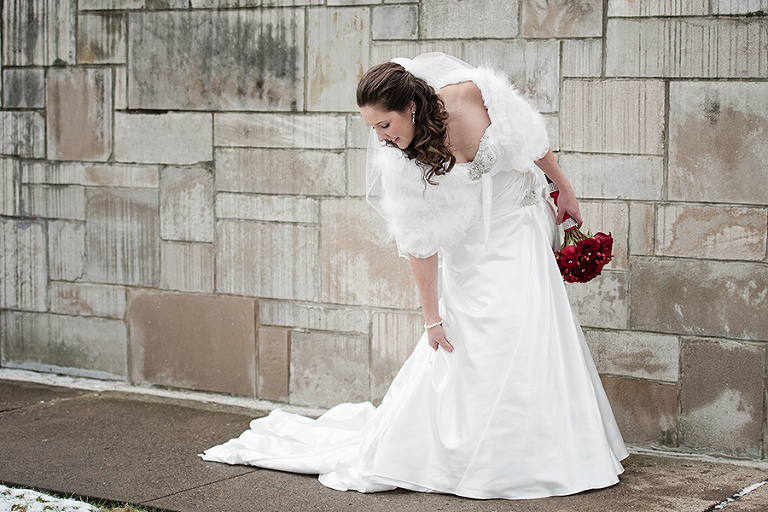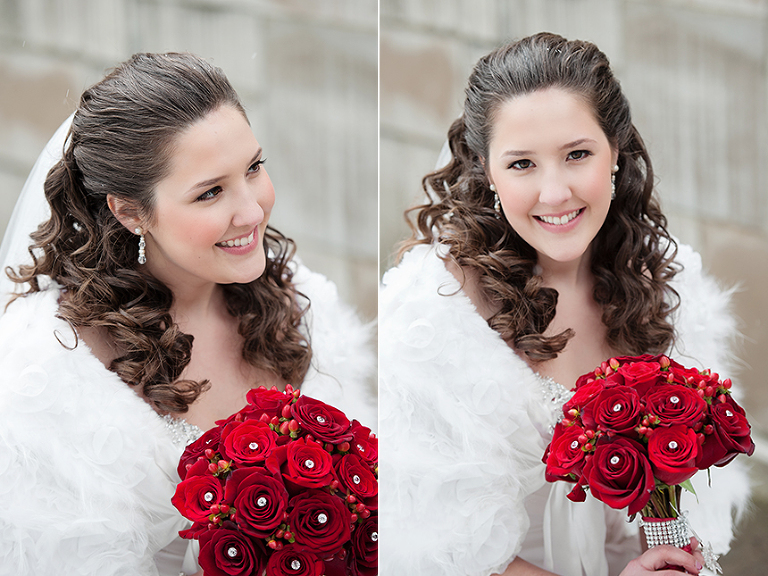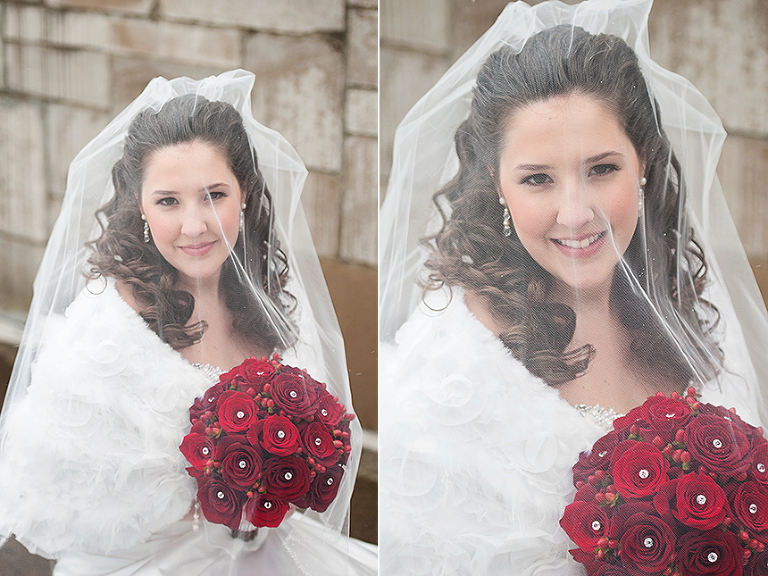 Very GQ looking Damian!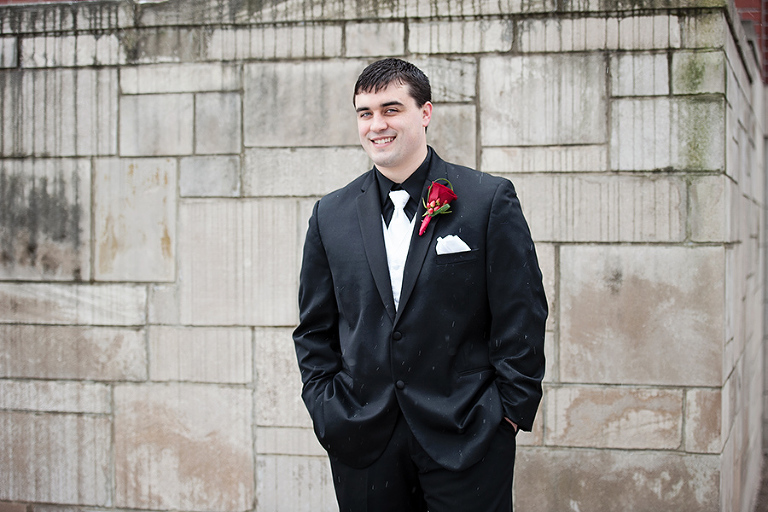 Gorgeous shots by Matthew. Check out that snow too!! I was so excited for the snow!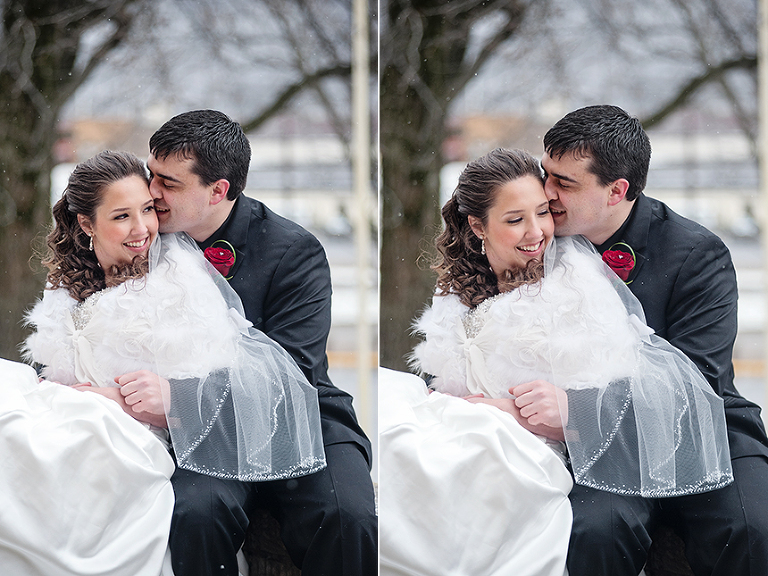 Time to start the ceremony. A closeup of Damian waiting for Alyssa to come down the aisle. That's Damian's brother behind him. He patted him on the shoulder in congratulations just after this photo.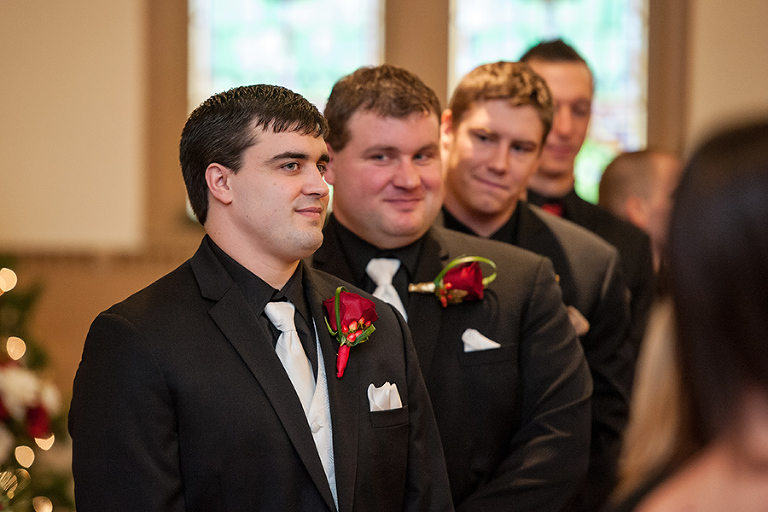 The church was very elegant an simple. I liked the poinsettias on the alter. It gave a great pop of color.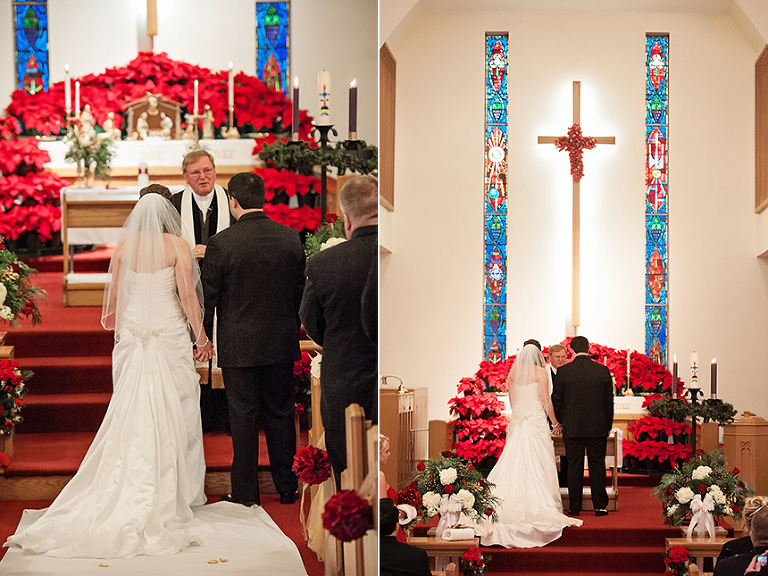 Alyssa's grandma tearing up.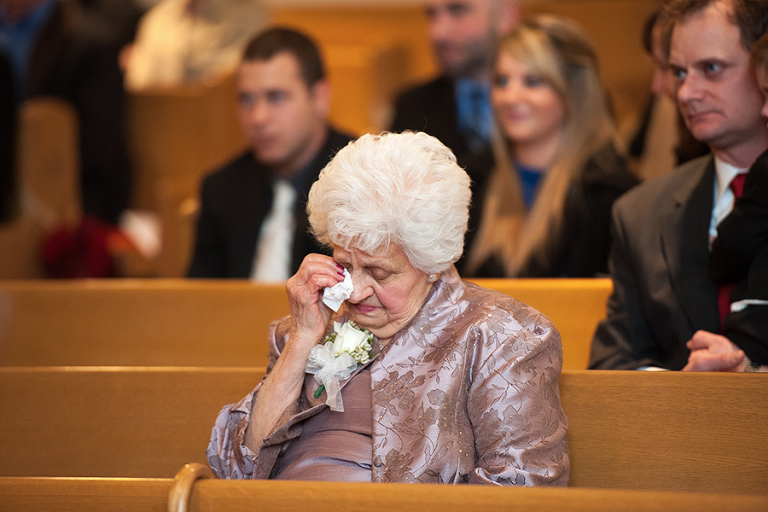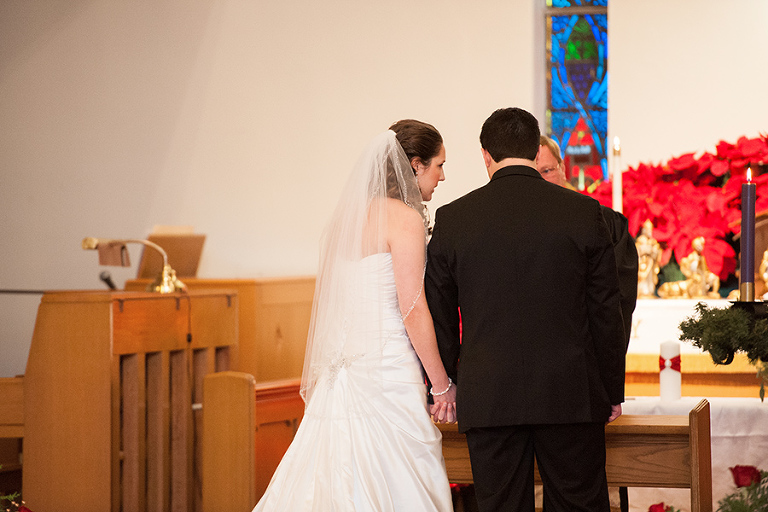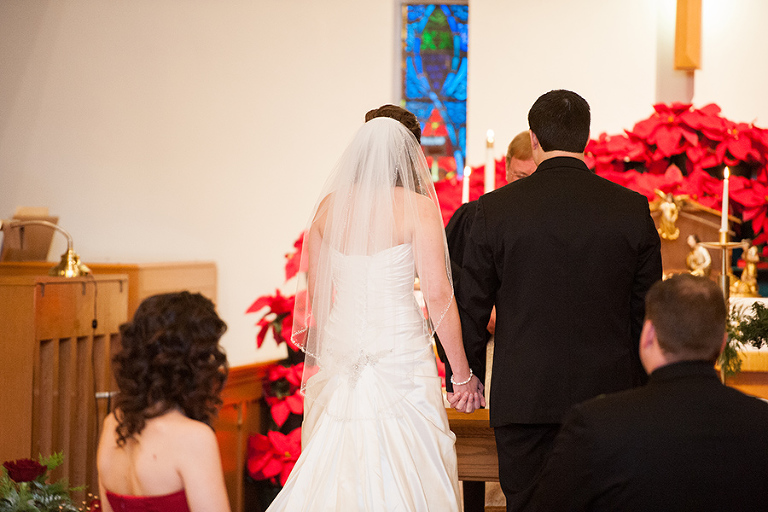 A sweet shot by Matthew.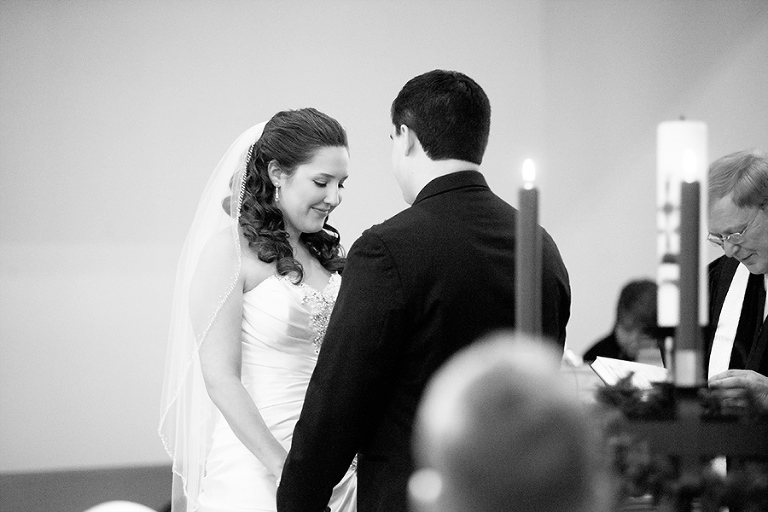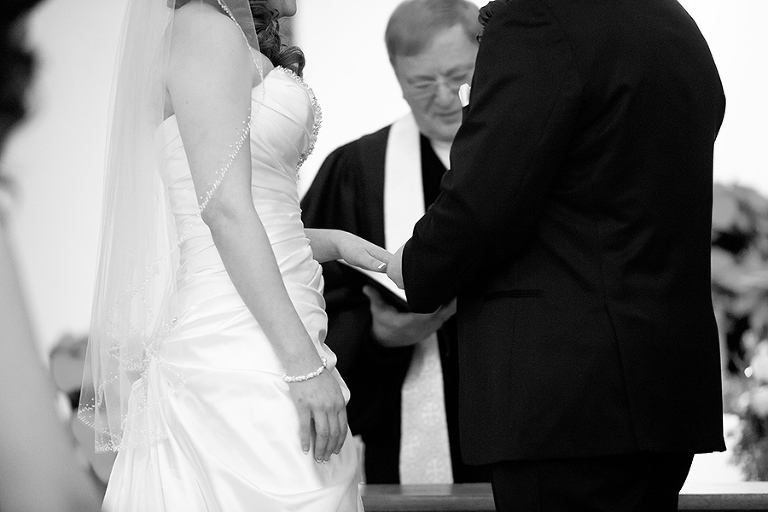 Lighting the unity candle.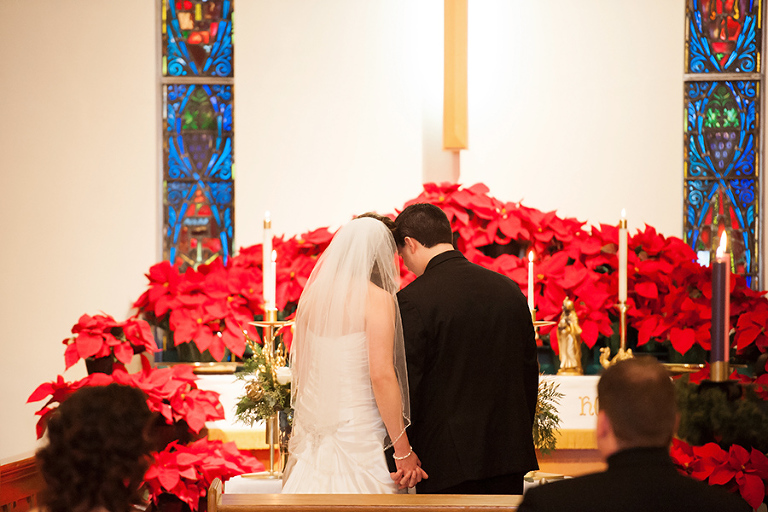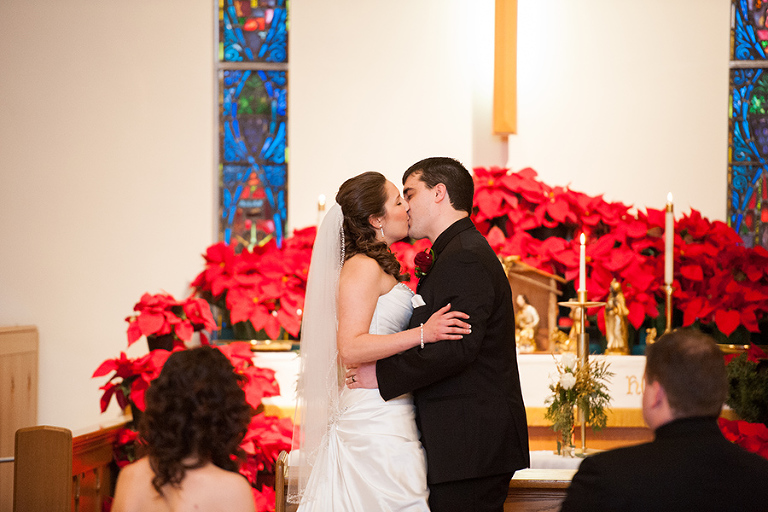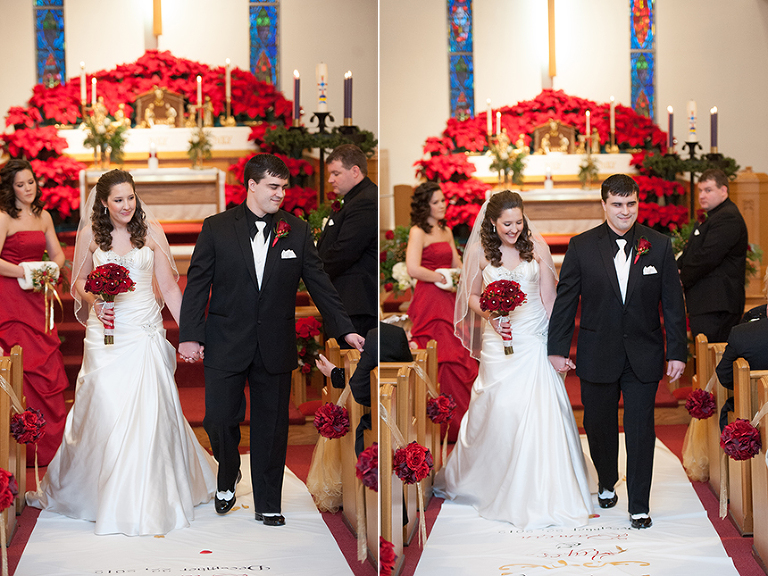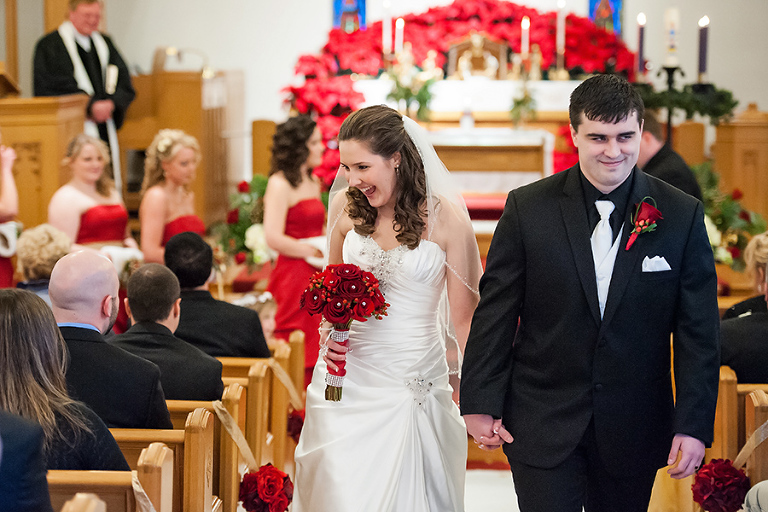 Them we headed to this cool urban spot close to the reception.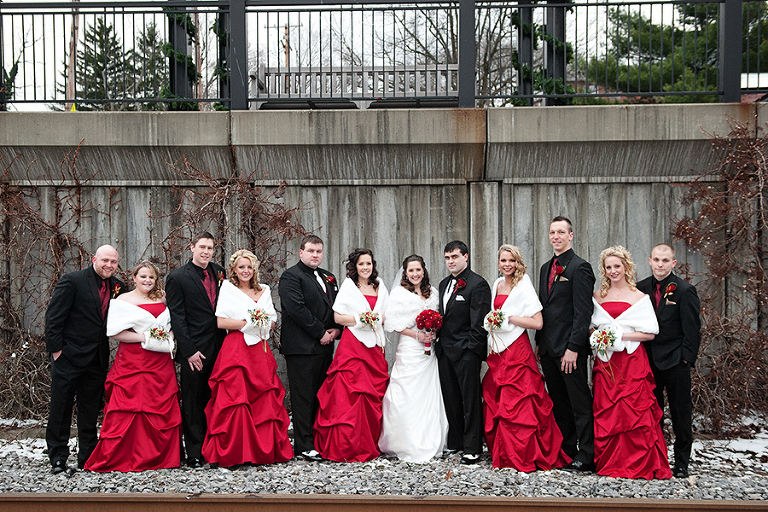 The girls all had the cutest boots. I'm sure it kept their feet nice and warm in the cold.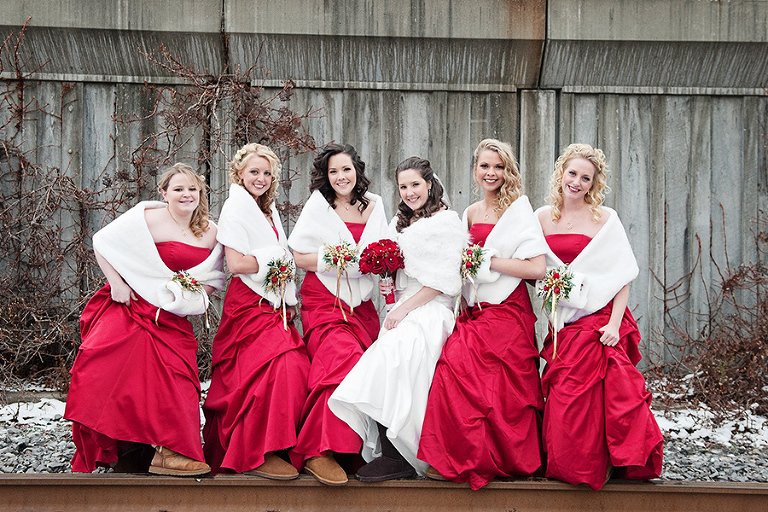 Sassy Girls.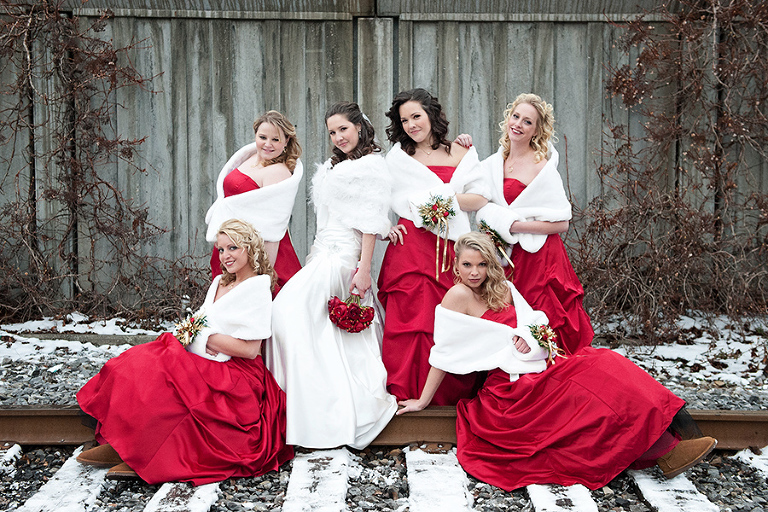 Matthew snapped a few photos of the Groom and his guys.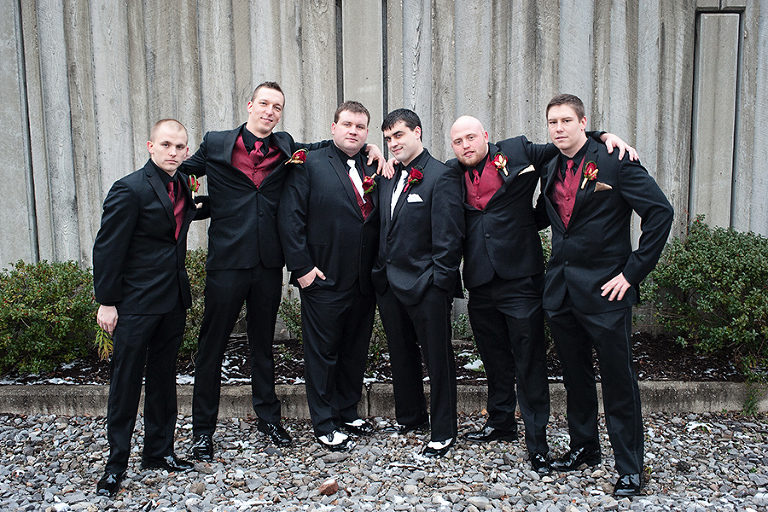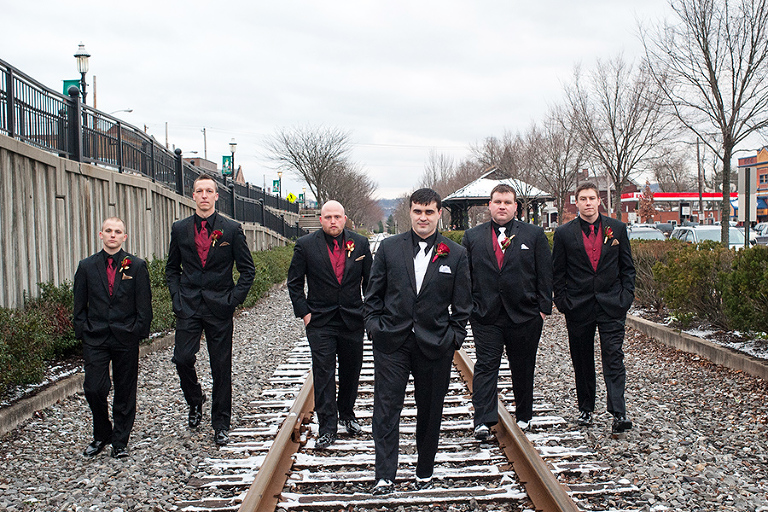 I really like this casual group shot. Its not stiff and posed, just a natural group hug.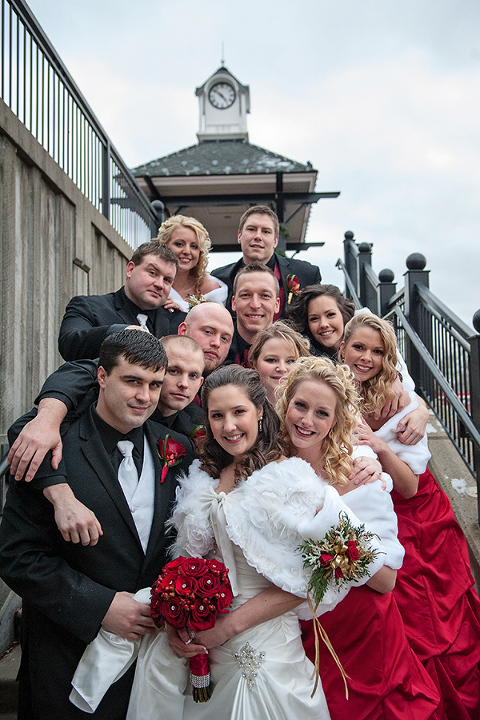 Then we had some more time with the newlyweds.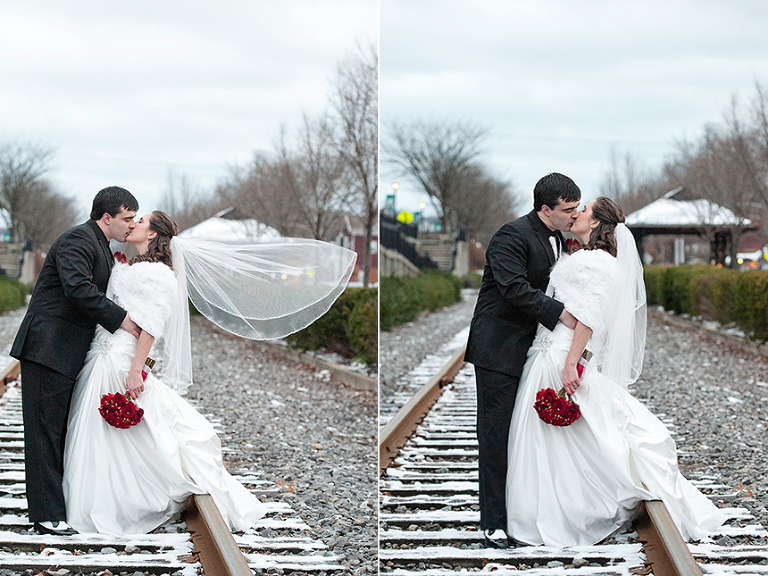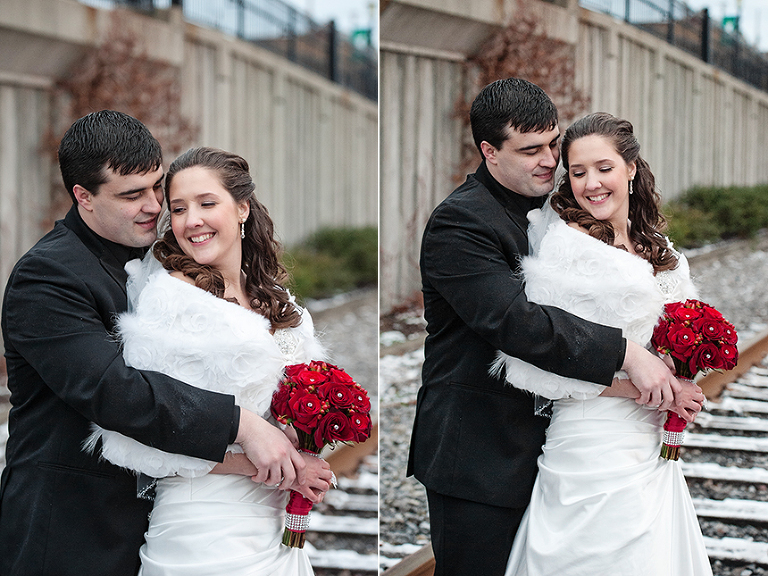 Shot by Matthew.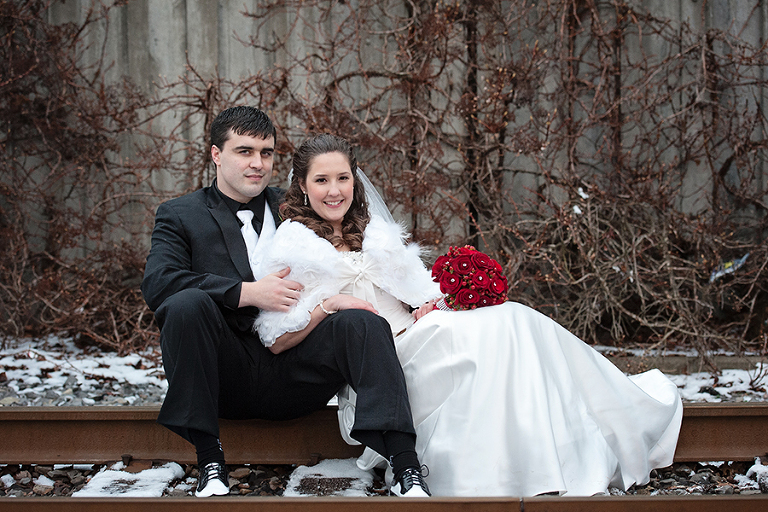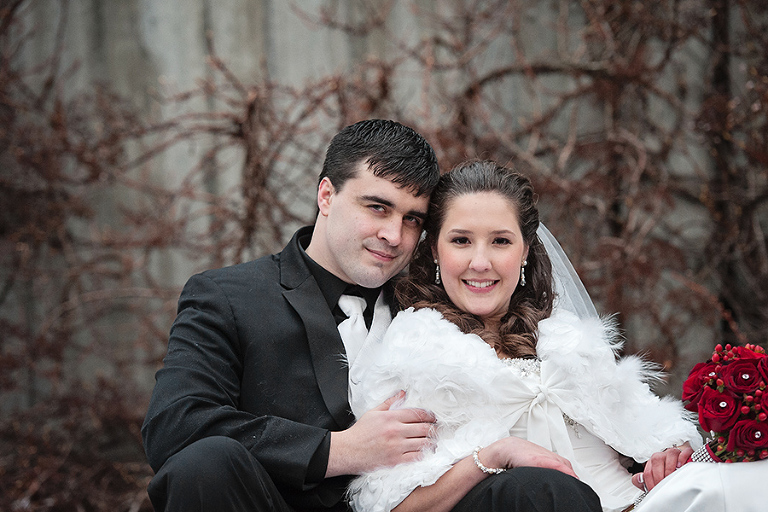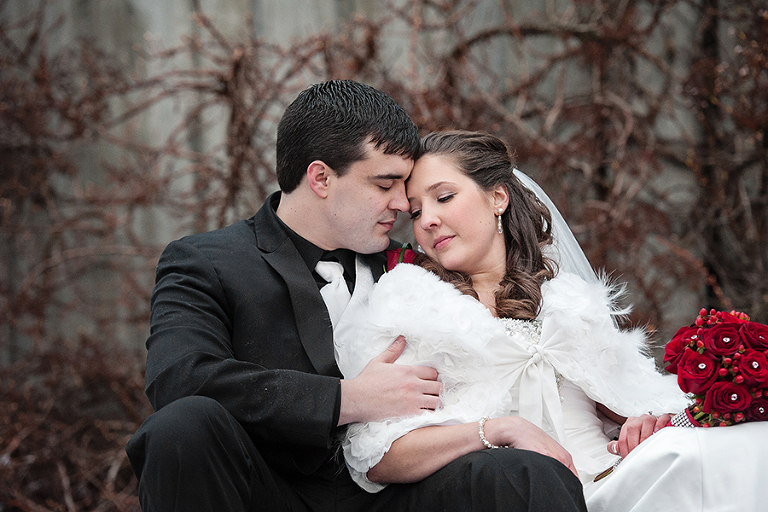 Alyssa was all for photographs, she was up for anything.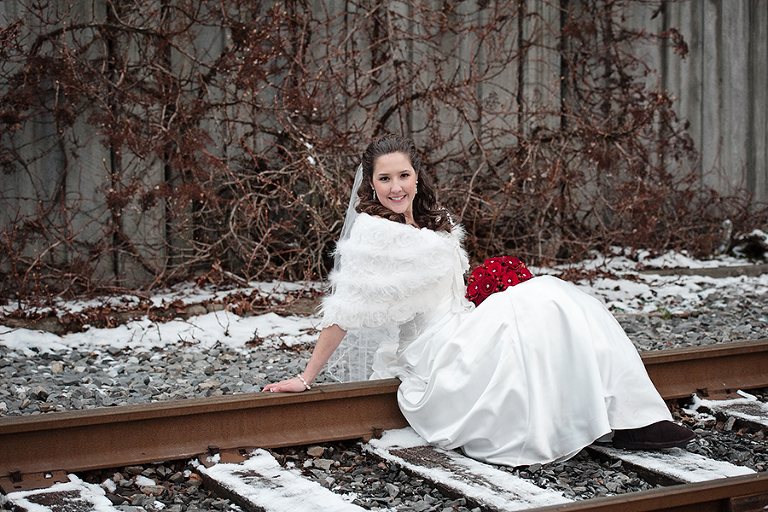 A pull back by Matthew of Damian adoring his bride.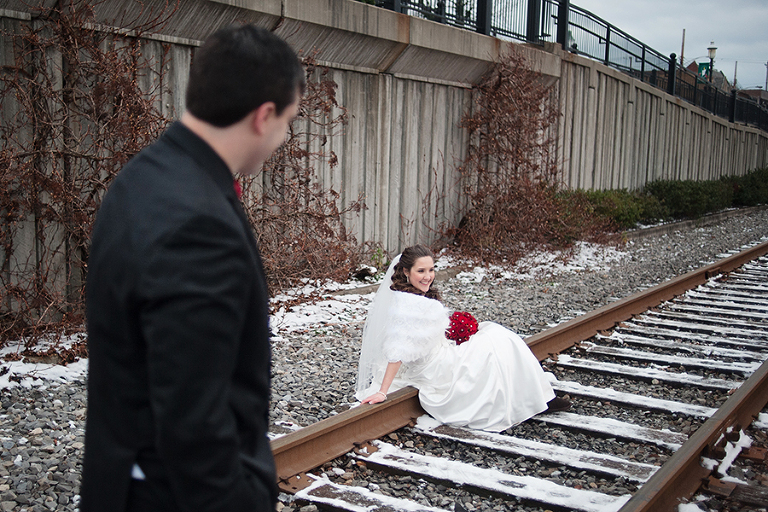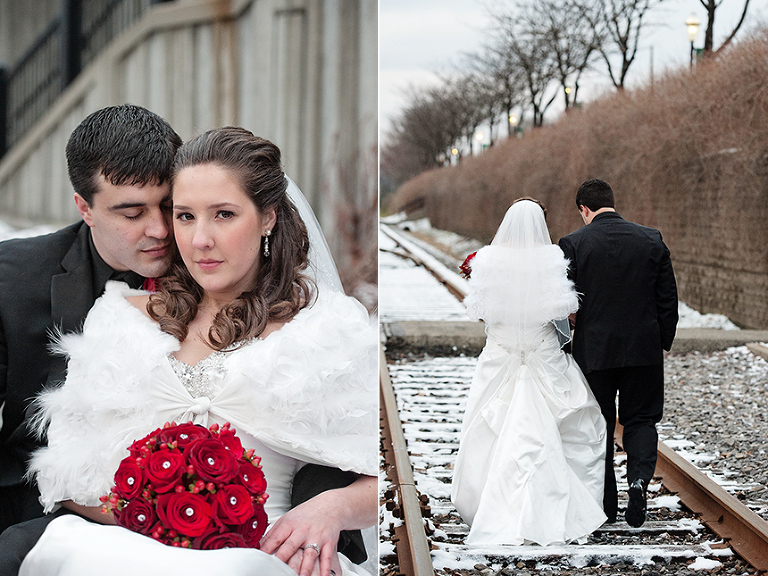 We snapped some photos as the couple walked backed to the Limo bus.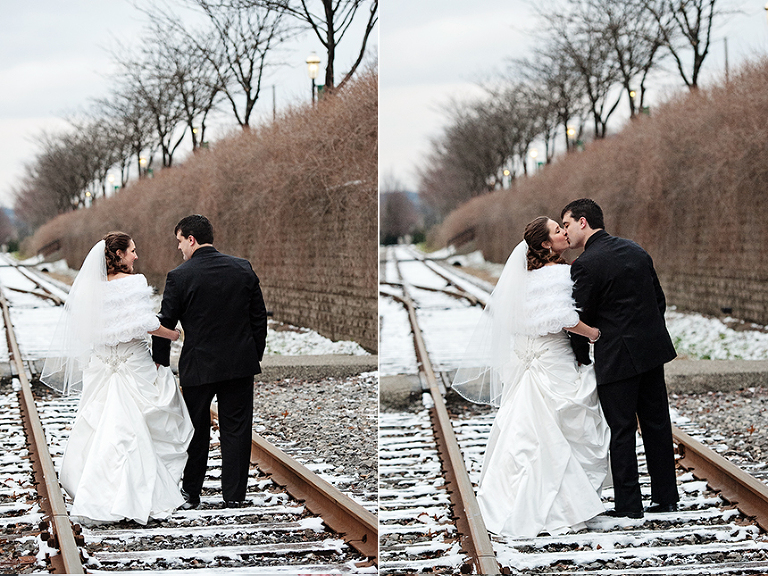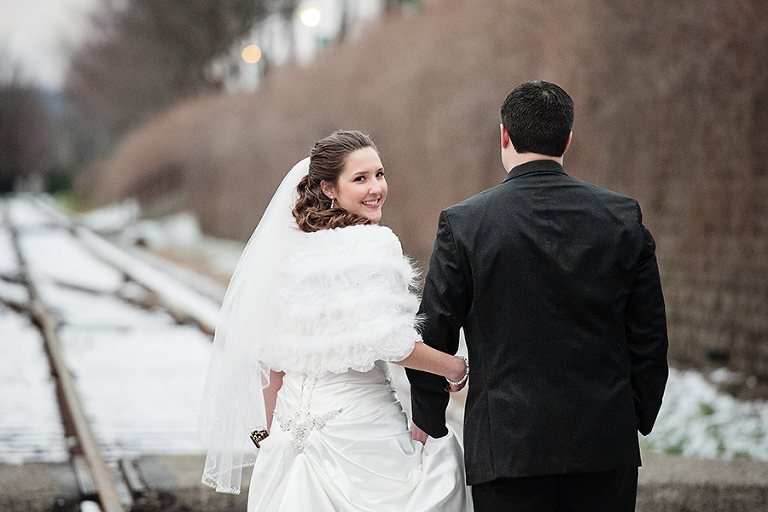 The reception at the Greek Orthodox Social Hall. The couple was introduced and led right into the first dance. They danced to Christina Perri's "Thousand Years".  That is one of my favorite songs. I totally was singing while taking my photos.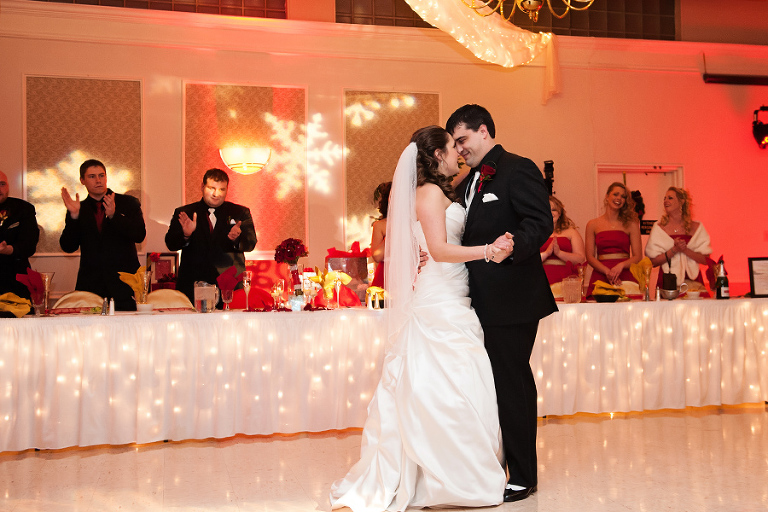 That gorgeous back lit photo on the right is by Matthew.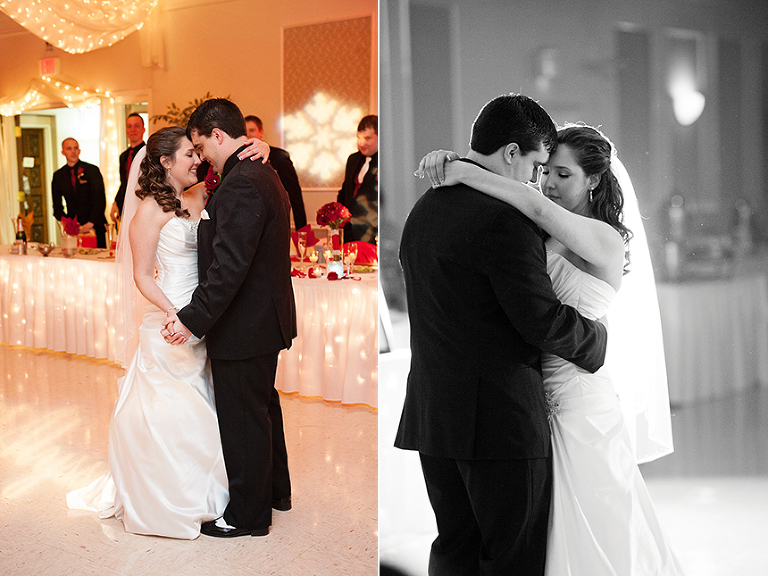 The Christmas tree lent itself as a great backdrop for their first dance.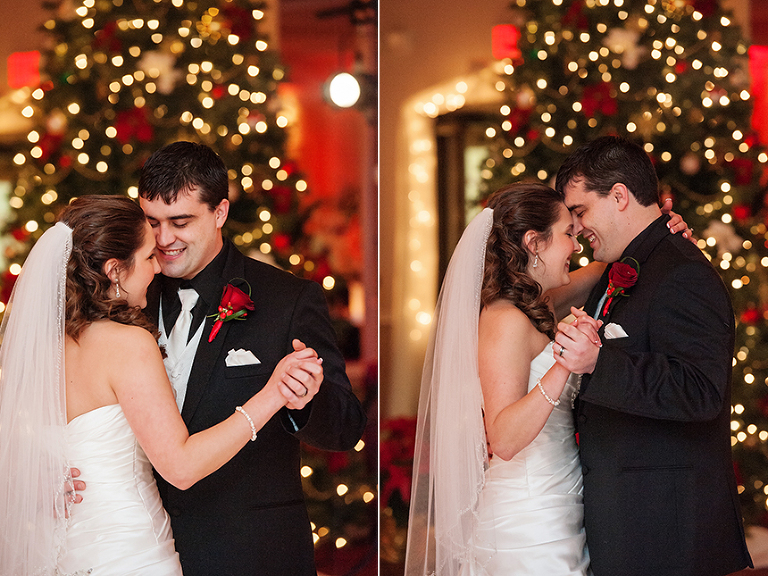 "…And all along I believed I would find you
Time has brought your heart to me
I have loved you for a thousand years
I'll love you for a thousand more.."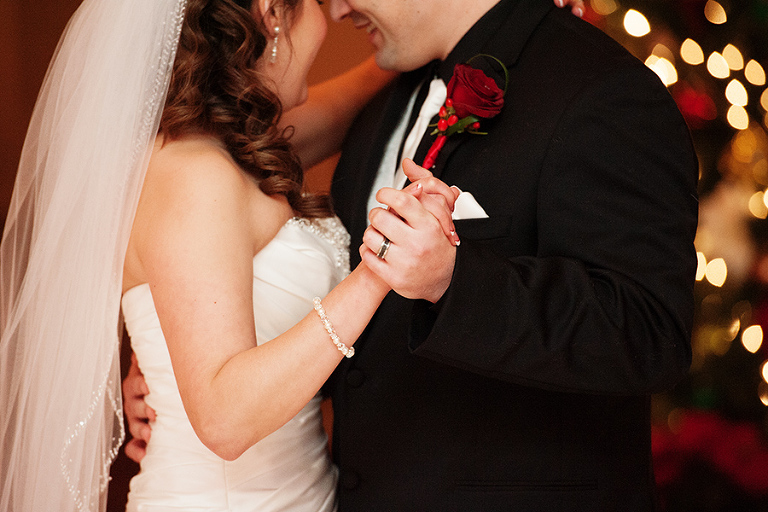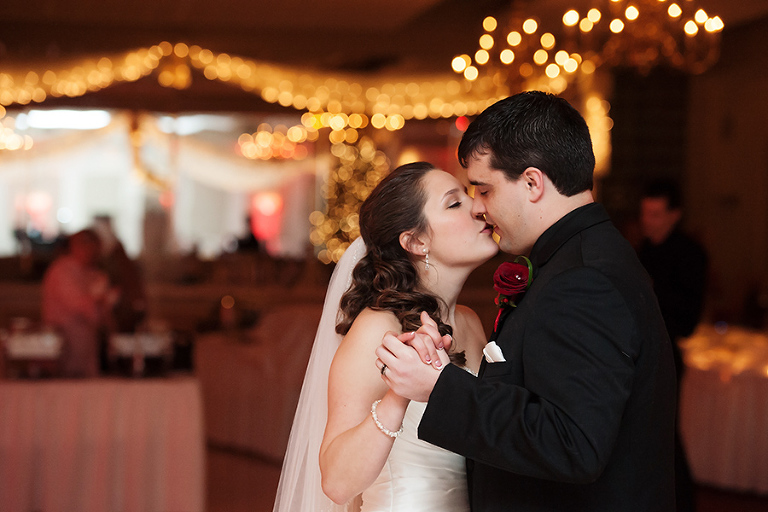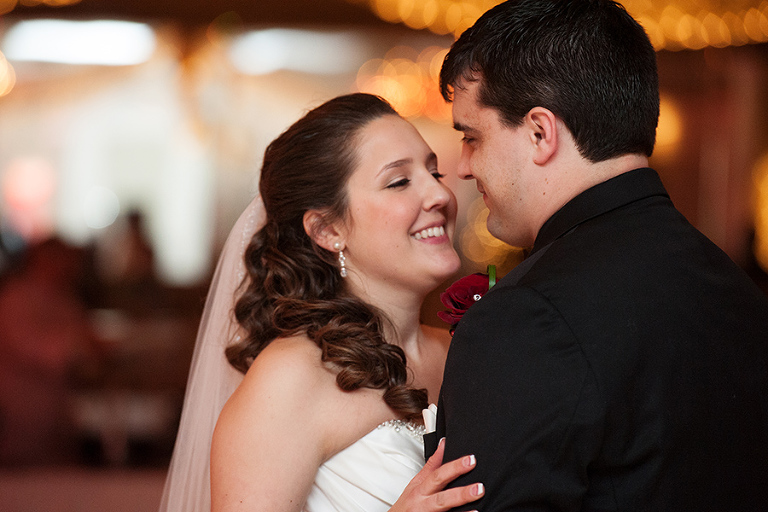 A quick glance before cutting their cake.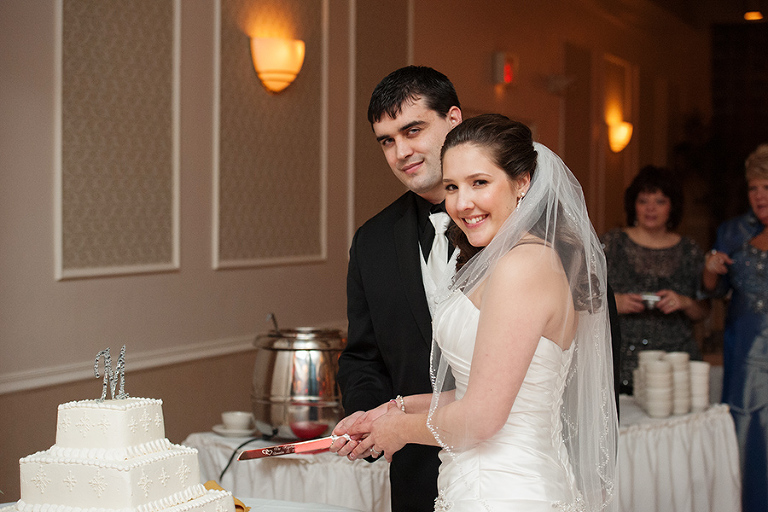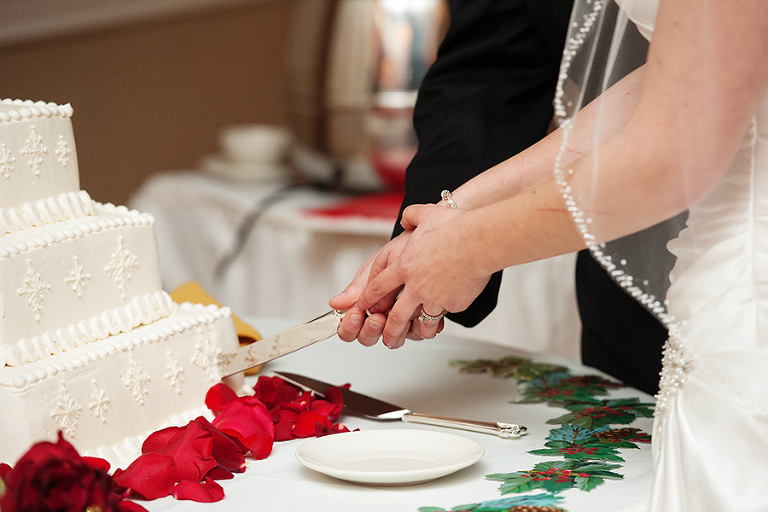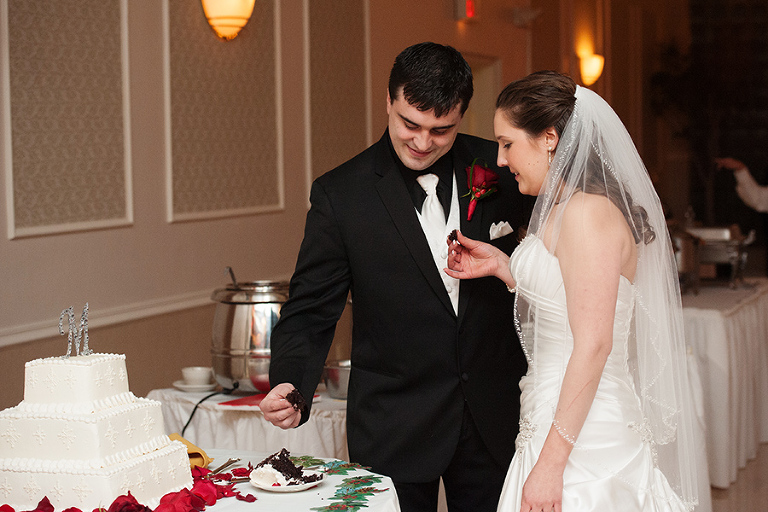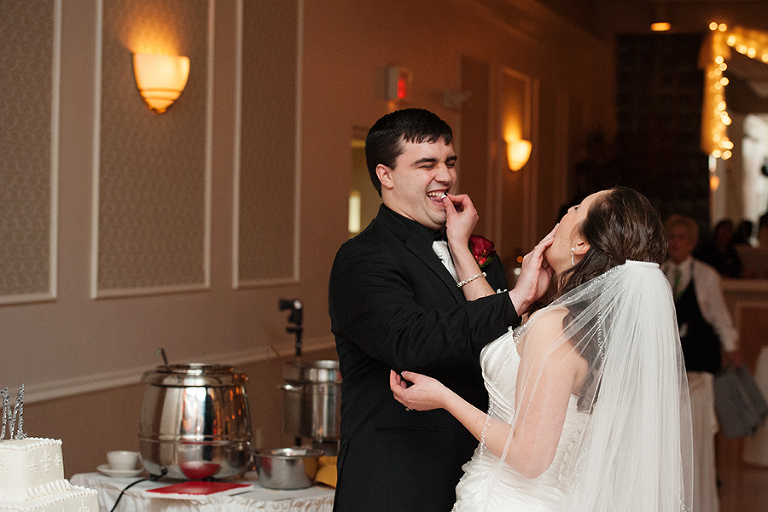 What a playful smile on Damian's face. Haha I love the cake falling from Alyssa's.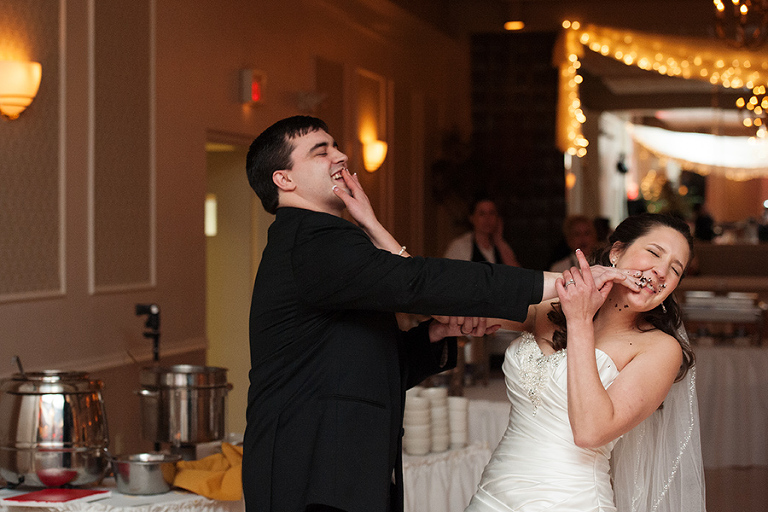 A gorgeous kiss shot by Matthew.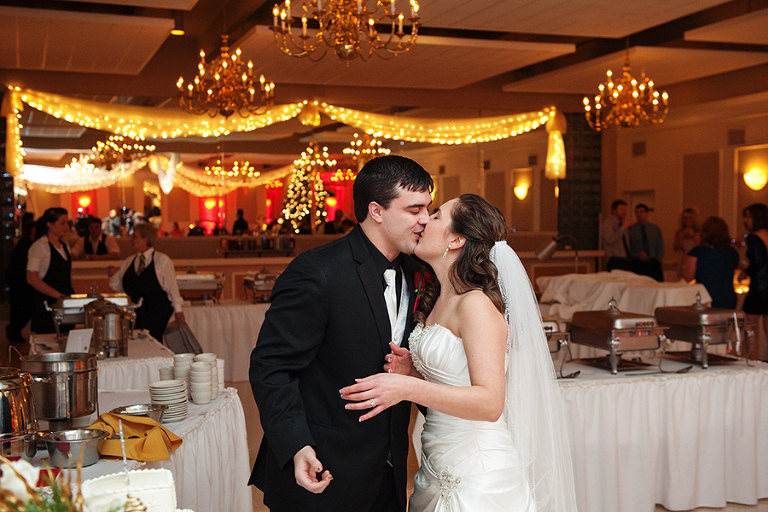 Matthew noticed the little ones dancing and snapped the cutest photos.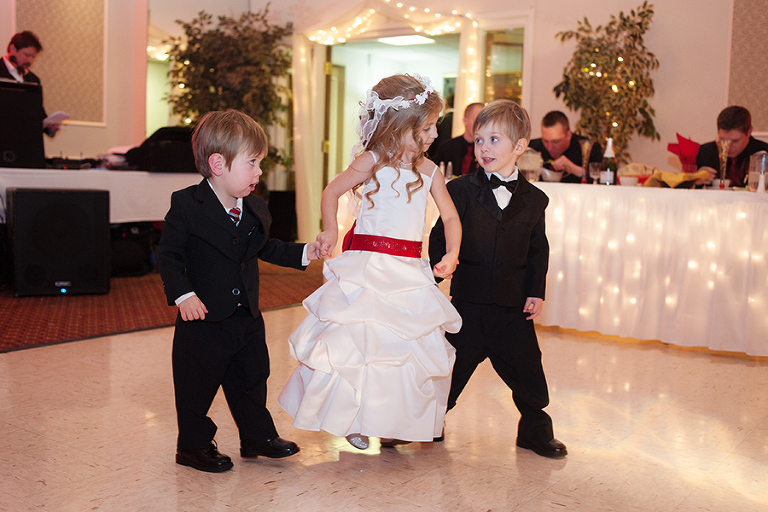 <3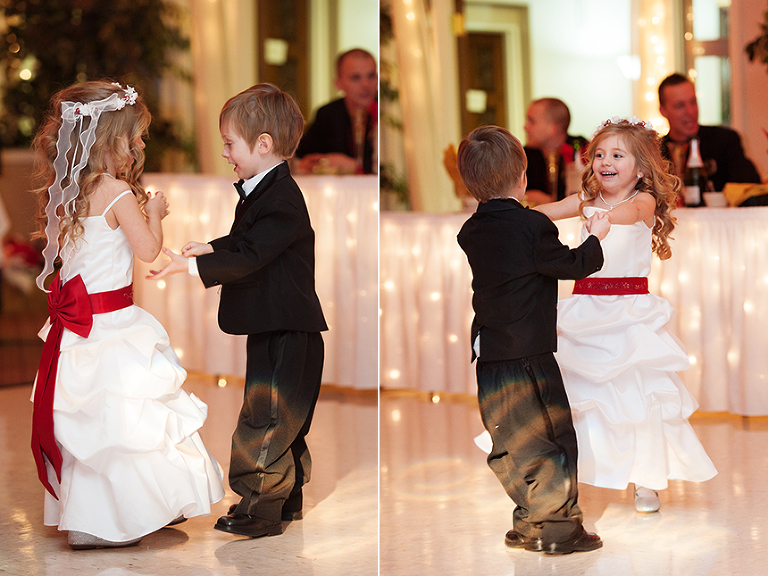 Alyssa & Damian's families made a cute slideshow for everyone to watch at the reception. It was really cute.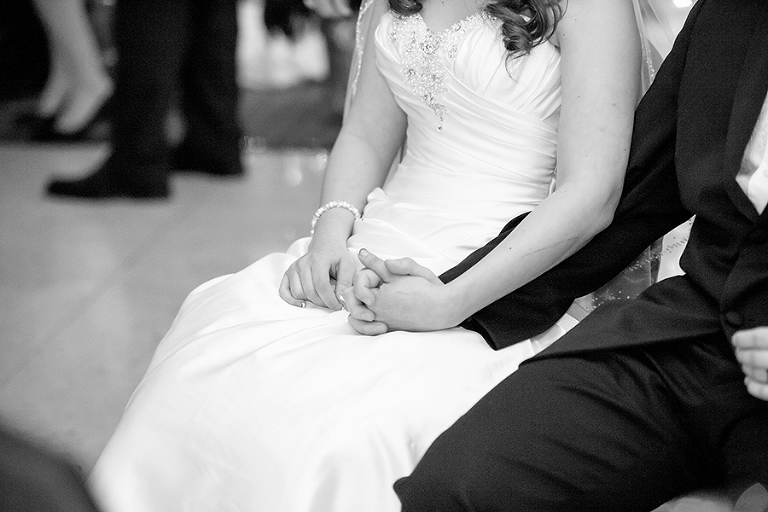 Alyssa's parents watching her section of the video. 🙂 (notice Matthew in the corner checking out his shots hahaha)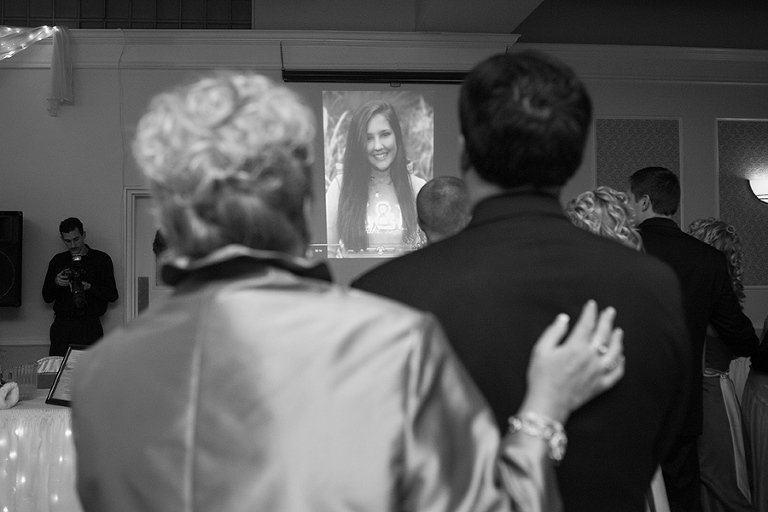 He did catch a  couple great great shots!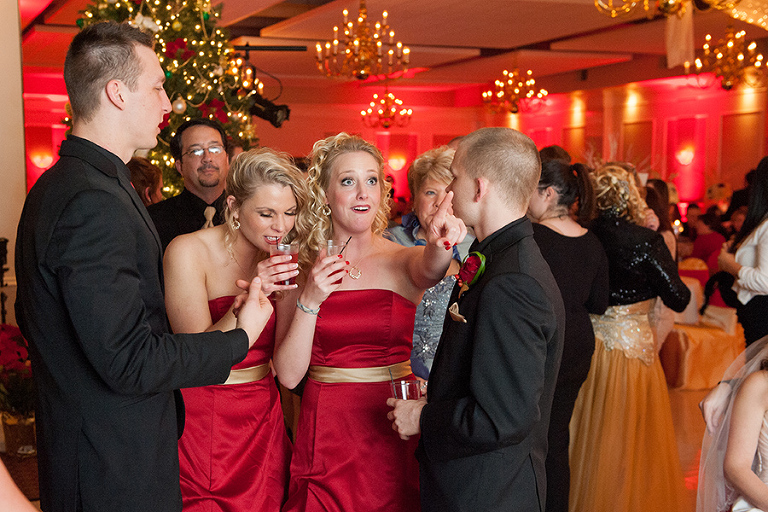 That's Damian's Mom and Sister enjoying the video.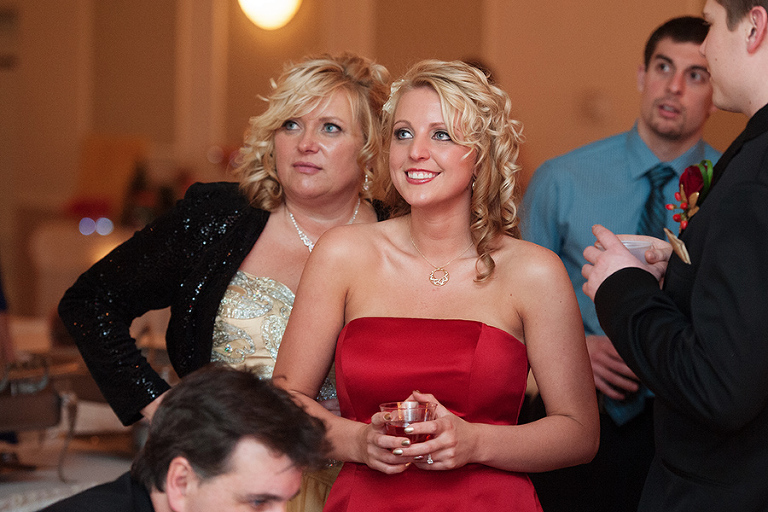 Sweet parents dances.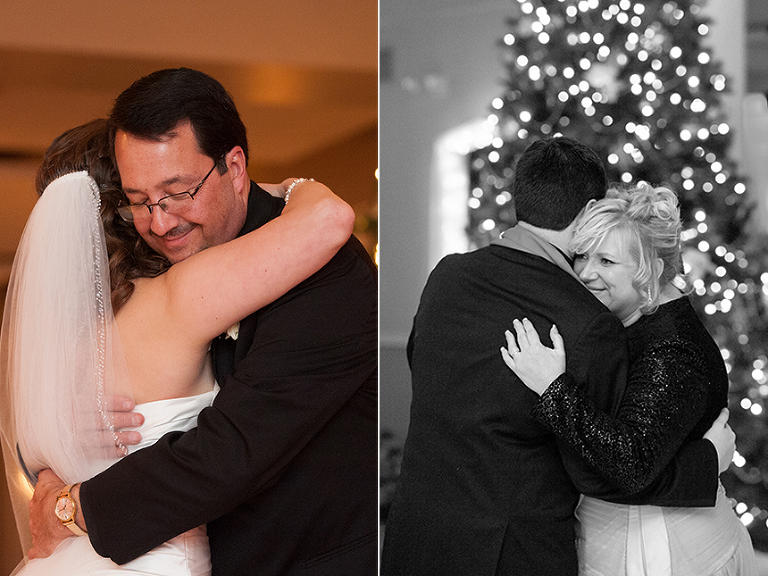 Now comes the really fun part! This reception was very lively! We all got some great candids.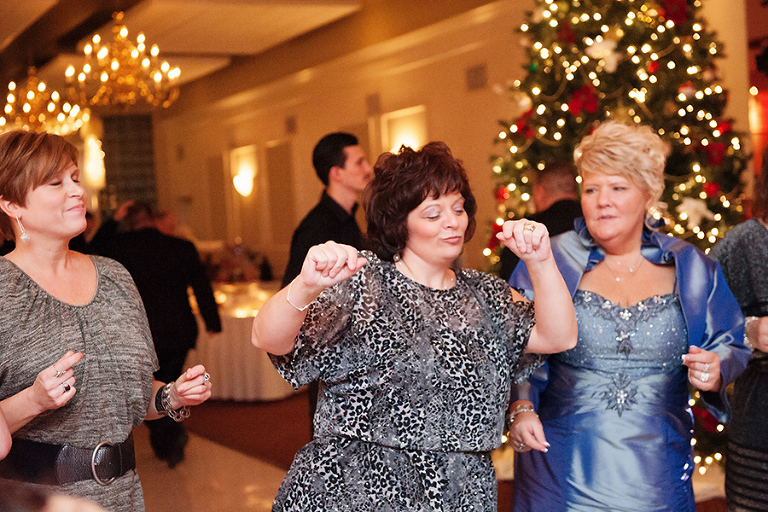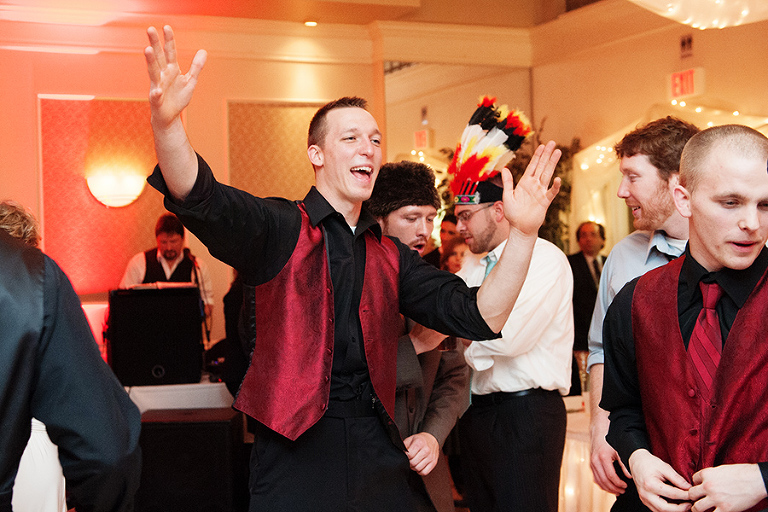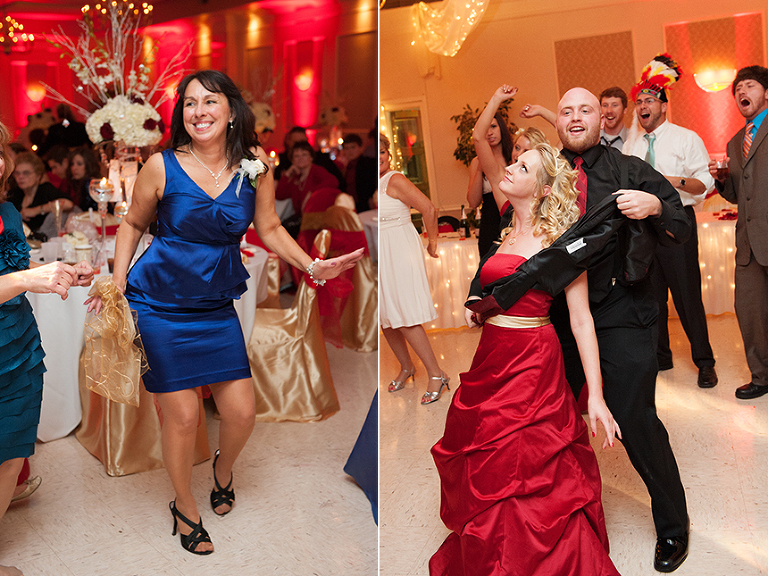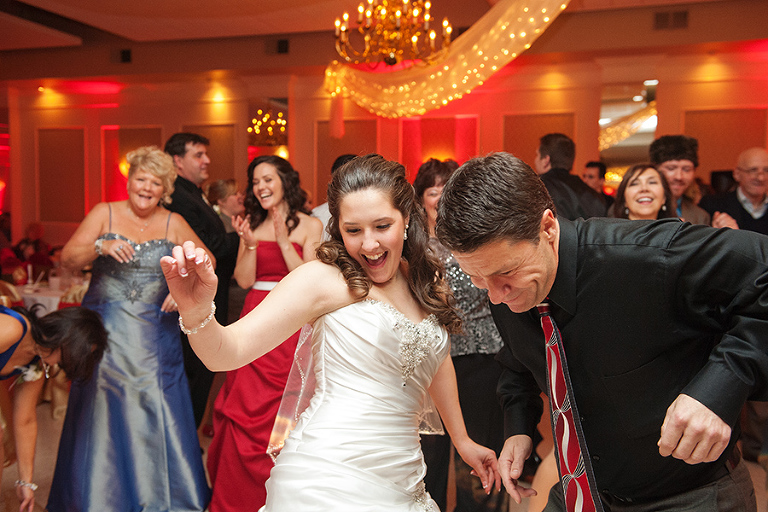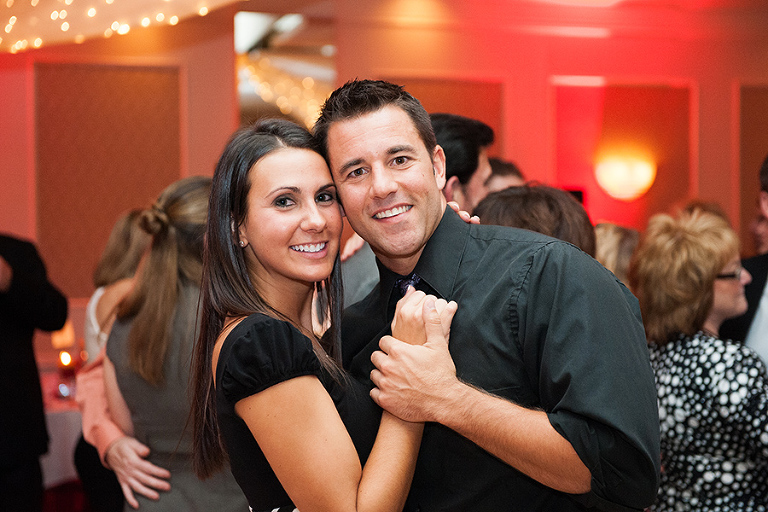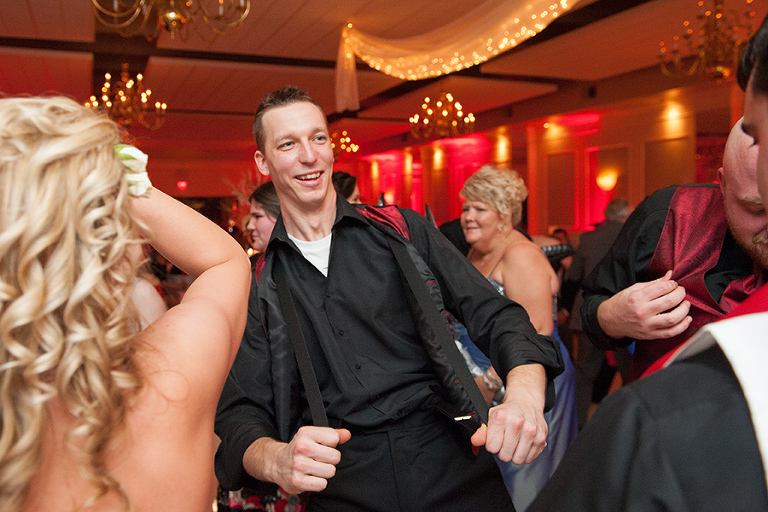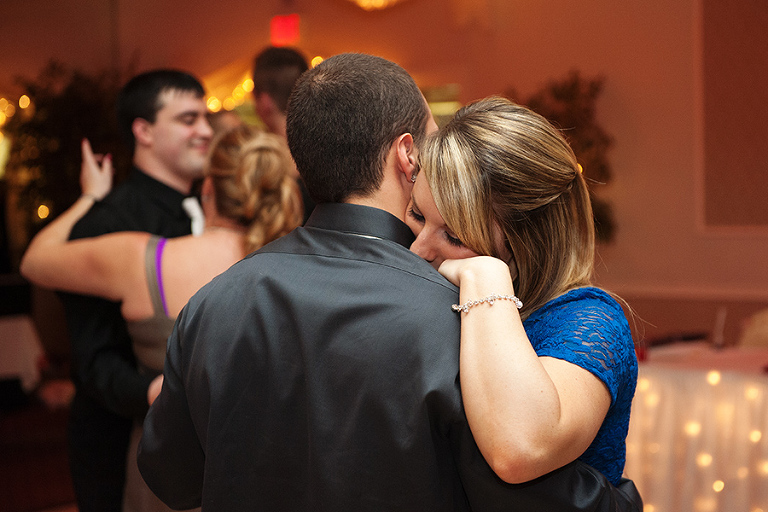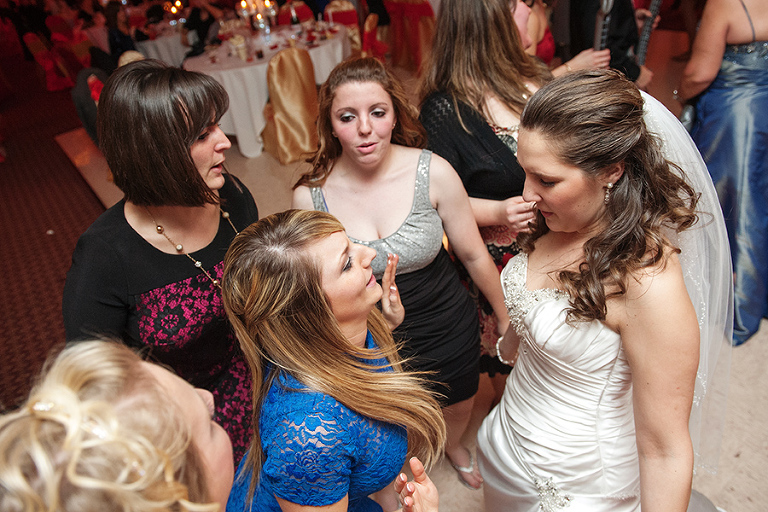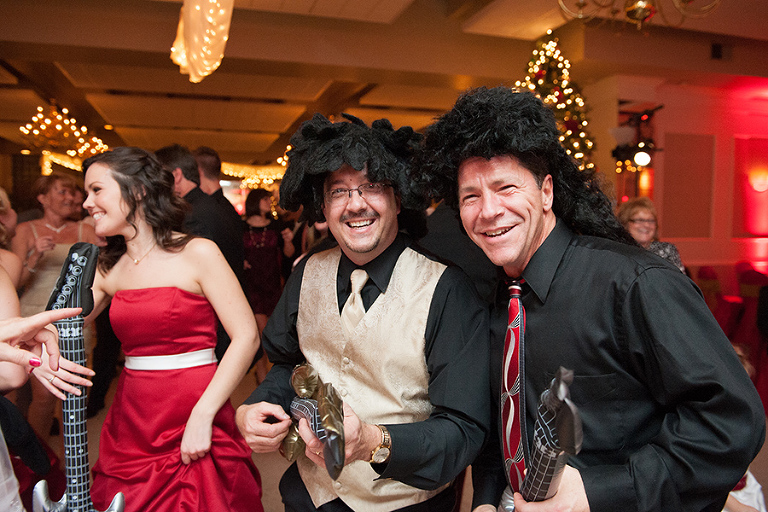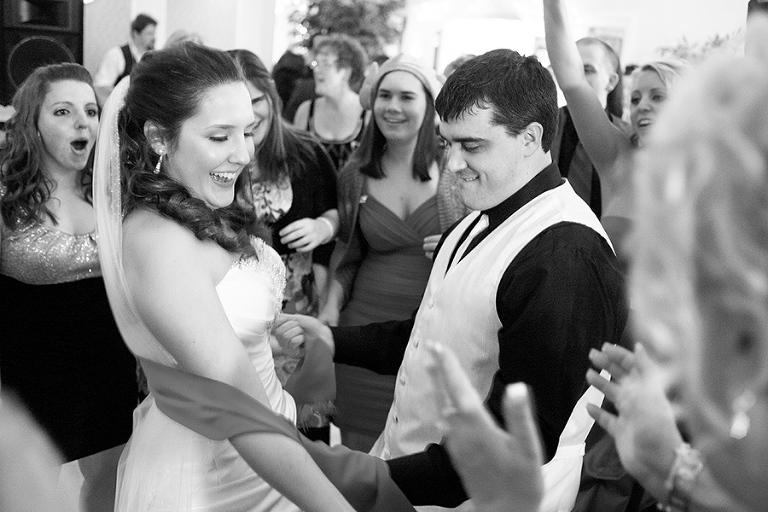 And they continued to party into the night…
Congratulations Damian and Alyssa, we wish you health and happiness for many years to come. 🙂
A Big thanks to Jessica and Jill for letting us accompany them!