{Re-blogged from our old website. Original Post March 9, 2012)
Amanda & I are friends from High School we both participated in the High School Musical among other things. She is such a sweet smart girl and I was so excited when she contacted me to do her engagement photos and also her upcoming wedding in May. These two were so natural together and in front of the camera. The are so much in love. Zach is such a gentleman, very chivalrous. He pulled put her chair at the coffee shop and everything!! 🙂
We started our day at Allegheny commons park, and traveled to a local coffee shop, as well as Pitt University Campus where the two of them met. It was a brisk day but we had a lot of fun!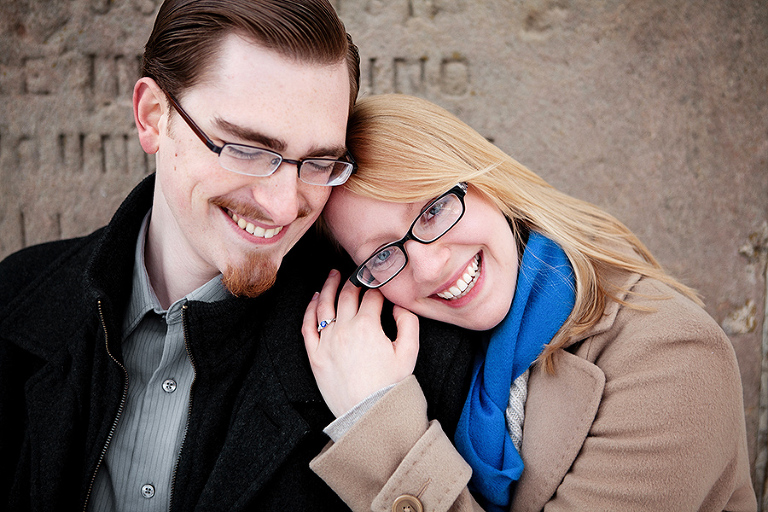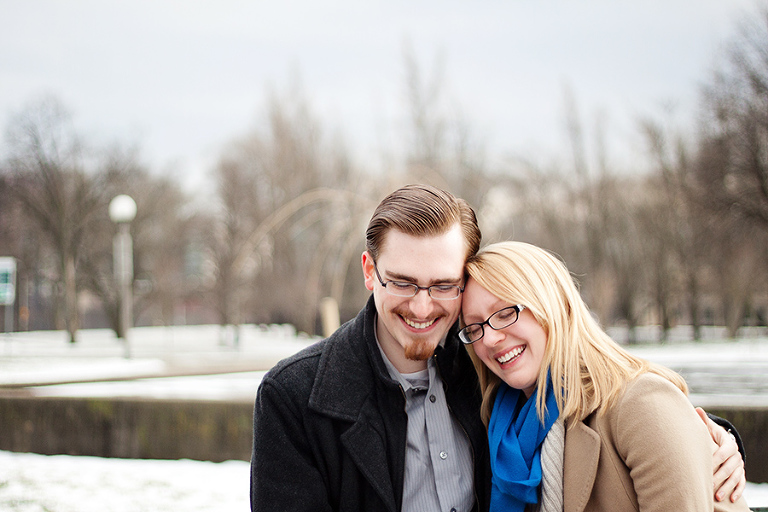 I knew I needed to capture the shot on the right for them. Since they met at Pitt, I thought it was only fitting to get them kissing with the Cathedral of Learning in the background.  To do so I got down and laid on the ground in the snow. I had some trouble getting my pregnant self up but the shot makes it all worth it!!
I loved that they brought their Kindles and read a little while we warmed up at the coffee shop. Her ring is stunning and so unique. 
Once Upon A Time <3
I am beyond excited for Matthew & I to Shoot their wedding, May 27th 2012. They are to be married at Phipps Conservatory. I cannot wait to see all the gorgeous details Amanda has described to me come together!!
See you in May!!