I absolutely could not wait to post this wedding. Jamie & I were friends in elementary school and are actually distantly related down the line a ways. Her grandfather, John & my Great Grandma Anna were brother & sister.
We lost contact after she moved and we didn't have school together anymore but thanks to that amazing invention called Facebook we reconnected last year and got to talking. Long story short she asked me to shoot her wedding and I happily accepted.
 Jamie & Tyler's wedding was December 30, 2011. We were so fortunate to have a wonderful day & great weather. The pair celebrated their big day at the Mayernik Center in the Avonworth Community Park. Jamie was so stunning on her big day! She looked so elegant and was a natural in front of the camera. I had my hubby Matthew & my good friend Soozie with me as my 2nd shooters. We had such a great time!
Jamie's dress was so elegant. I love when brides opt to be unique in their attire. The awesome shoe shot on the right compliments of Soozie.
Marilyn Monroe Pose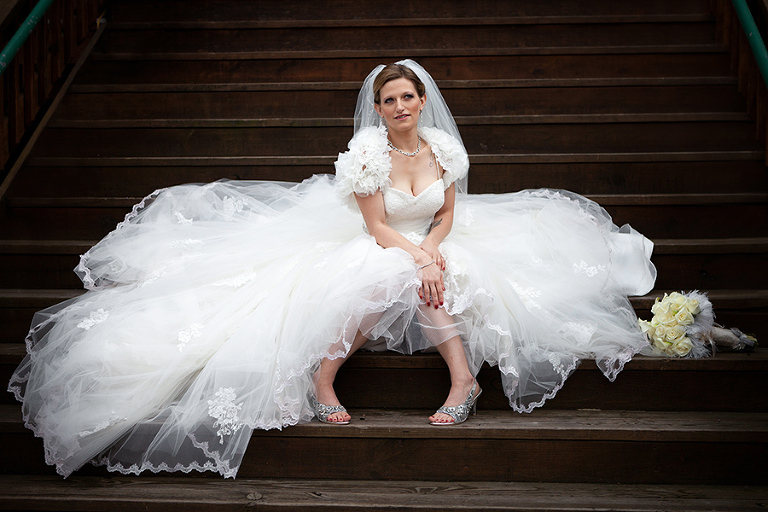 Stunner by Soozie
Great Shot by Soozie of Tyler's Cuff links. Jamie bought them for him as a wedding gift.
Jamie & Tyler opted for the First Look before their ceremony. I wish more couples would opt for this because its much more intimate and relaxed! plus it allows us more time for photos.
Matthew captured this gem. I'm so glad to share the passion of photography with him, it's wonderful getting to work with him.
Sassy bridesmaids!
I loved these shots Soozie snapped of the girls, while I was tending to the groomsmen.
Charlotte is the cutest little flower girl. She is Jamie's niece. Love her smile!
Handsome Gentlemen
Love Jamie's expression as she sees Tyler waiting for her.
Head Table
Their 1st dance was emotional, you could feel the love. I always love the vibe of a first dance.
This gorgeous sexy shot was snapped by Matthew.
Jamie dancing with her father, left, and her brother, Chris on the right.
We would like to thank Jamie Tyler & their families for allowing us to share in and capture their big day! We wish you many wonderful happy years together!